Venice Attractions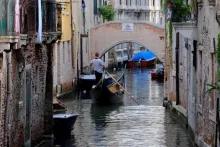 Taking a Gondola trip around Venice is one of the quintessential things to do for all visitors to this historic city. So why not avoid haggling over-inflated prices and enjoy a straightforward, no-hassle, shared gondola ride at a fixed time when the waterways are at their most peaceful and relaxing?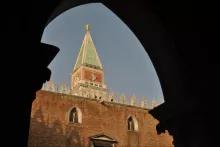 Explore the lavishly decorated rooms and chambers of Doge's Palace, a superb example of Gothic architecture which has stood the test of time to become Venice's most famous landmark and the representative symbol of the city's rich culture.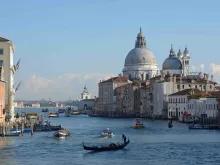 Ideal for the first-time visitor, enjoy three popular small group tours of Venice; a visit to The Doges Palace with skip-the-line, a walking tour with skip-the-line entrance to St Mark's Basilica AND a 1-hour boat ride exploring the city's legendary canal system.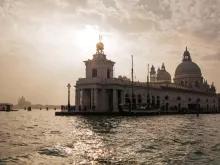 Walking through Venice is amazing, but boating through Venice is divine. Along with your local guide and a tiny group of nine people or fewer, you'll explore the winding canals of the city in a private motorboat, passing landmarks like St. Mark's Square, the Rialto Bridge, the Bridge of Sighs, and m...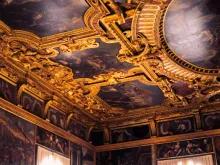 A visit to Venice wouldn't be the same without delving into its long and fascinating history as the world's oldest republic. We take you beyond the traditional route, going behind the scenes of the Doge's Palace to explore the secret archives, offices, torture chambers, and the palace attic, home to...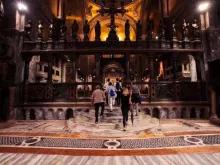 See St. Mark's like almost no one else… almost alone! Explore the most famous sight in Venice and one of the most magnificent churches in the world without the lines or crowds with this exclusive tour!
See Venice's two most famous landmarks in the best possible way. Get privileged access and explore the Doge's Palace, the armoury, and the prisons in the late afternoon when it is the least crowded. After a short break, continue to St. Mark's Basilica where a basilica guard will unlock the doors. Ex...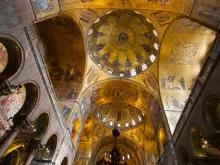 This Legendary Venice tour takes you on a tour of two of the floating city's most important buildings: St. Mark's Cathedral, and the Doge's Palace. As you explore these jaw-dropping spaces, your expert local guide will bring them to life with the histories and stories of how they were built and the ...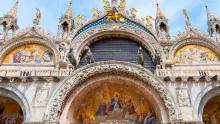 THE GREAT POWERS OF VENICE: Unique, mysterious and intriguing, Venice is one of the most fascinating and amazing cities in the world.