Summon your scream squad for select nights September 7th to October 31st
Everything you need to know about Southern California's Scariest Halloween Event
It's that time of year again; Halloween Horror Nights is back at Universal Studios Hollywood! If you're visiting LA during September or October, this event is a must for anyone up for a bit of a scare, and this guide will help to make sure you have the best experience possible! 
When is Halloween Horror Nights Hollywood 2023? 
Halloween Horror Nights at Universal Studios Hollywood begins on September 7th and runs all the way through to Halloween on select nights. With over 40 dates in total, there's plenty of time to experience these scares! The exact dates are: 
September - 7-10, 14-17, 21-24, 27-30 
October - 1, 4-8, 11-15, 18-22, 25-29, 31 
Halloween Horror Nights Hollywood 2023 Haunted Houses 
There are a total of 8 haunted houses at this year's Halloween Horror Nights, including six that are based on popular franchises, and two original stories that are sure to get you screaming! 
If you were obsessed with the latest season of Stranger Things on Netflix then this is the house for you! Featuring characters from the hit series, this house will have you banding together with your scream squad to stop Vecna's curse once and for all, ending with a showdown in his blood-red Mind Lair.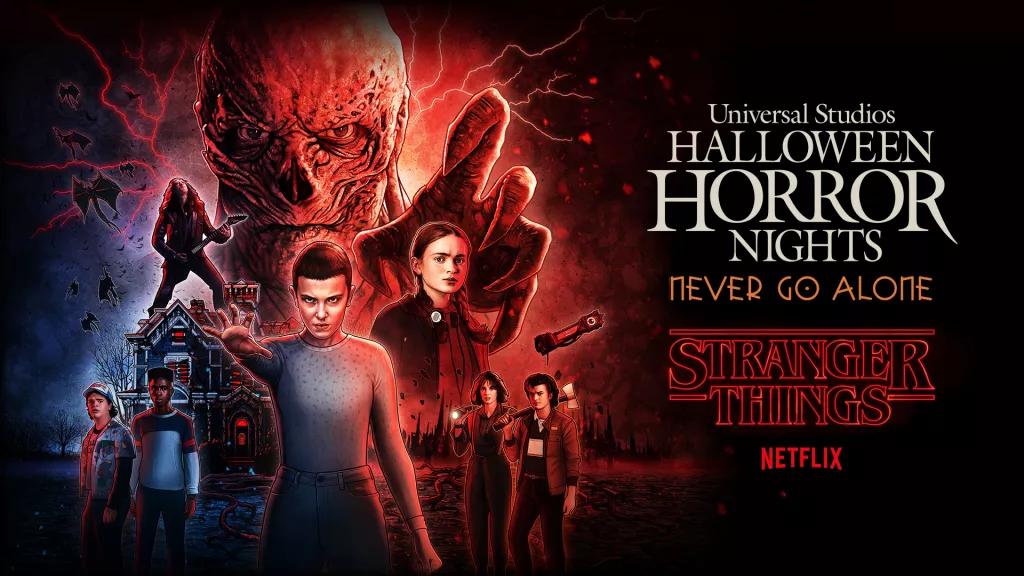 The Exorcist: Believer 
Based on the upcoming Blumhouse addition to the iconic Exorcist franchise, this house will have you witnessing the ultimate evil… in the shape of two young girls. Get ready for a seriously chilling chain of events.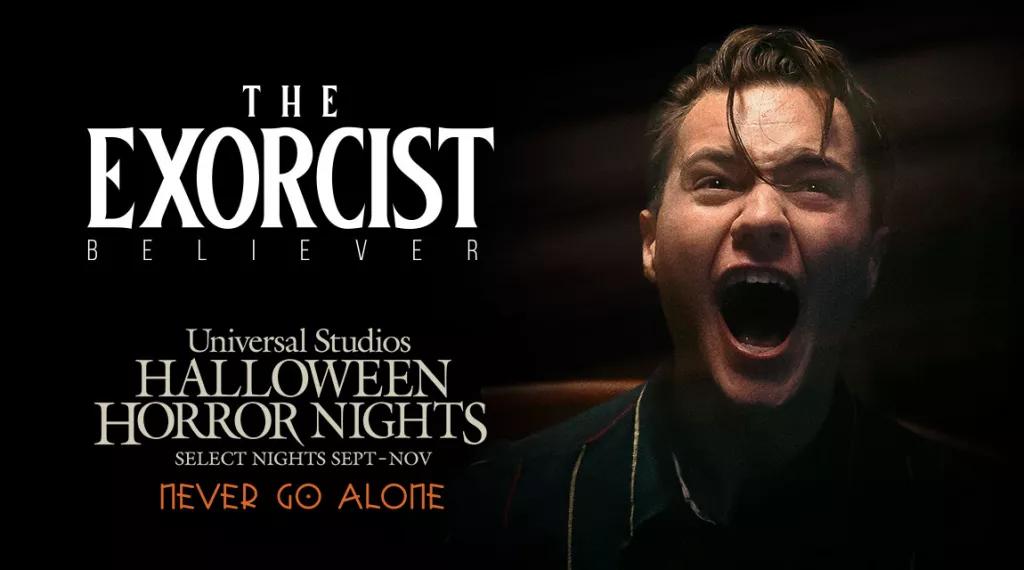 After the success of the television series, it is no surprise that The Last of Us is making an appearance at Halloween Horror Nights in 2023. This house however, is inspired by the Naughty Dog and PlayStation video game, taking you into the original story of Joel and Ellie as they fight off Clickers, Hunters, and more!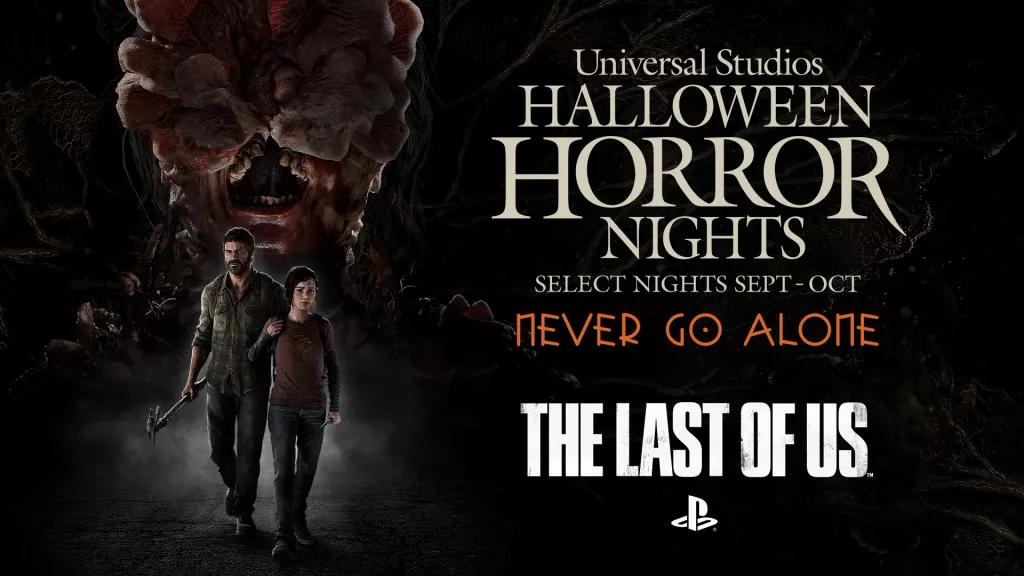 Chucky: Ultimate Kill Count 
Get ready for all kinds of bloody hijinks in this house that has been hijacked by everyone's favourite serial killer doll. He's back and ready for a gorefest; can you survive his ultimate kill count?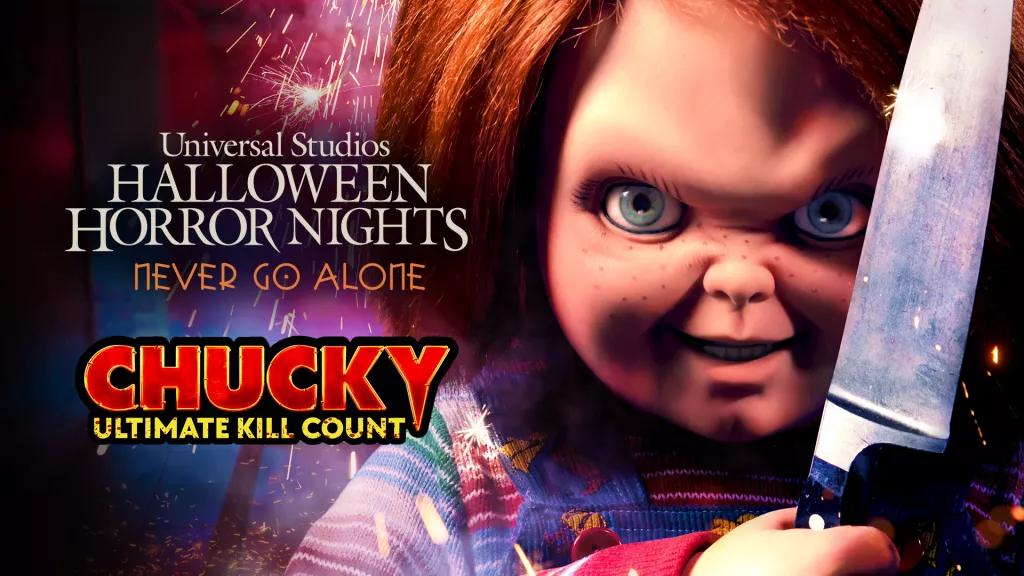 Universal Monsters: Unmasked
The Universal Monsters are back for another year, but this time you'll be faced with a whole new horde of terrifying faces. Dr Jekyll and Mr Hyde, the Phantom of the Opera, the Hunnchback of Notre Dame and the Invisible Man are all waiting for you in the catacombs of Paris.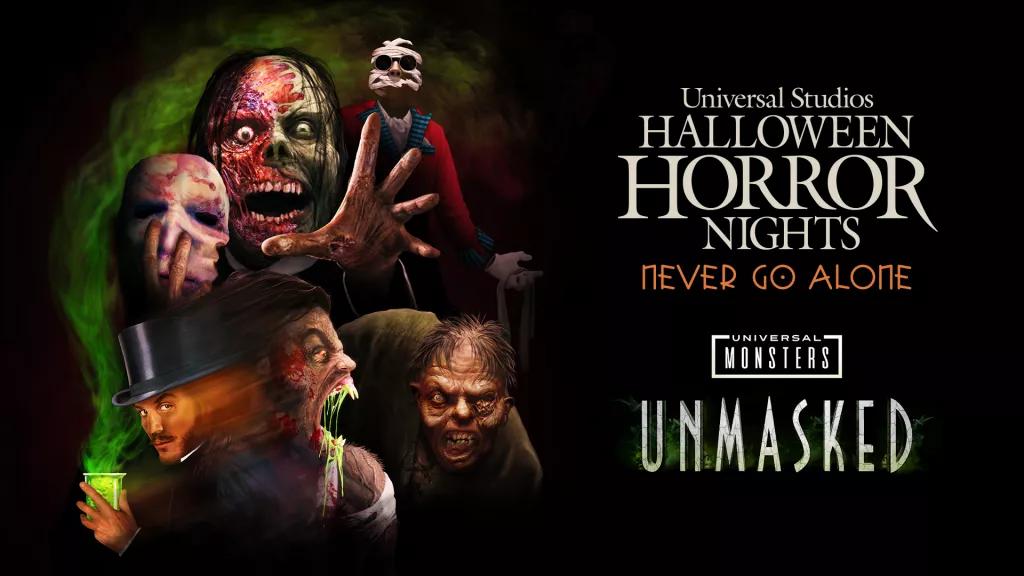 Evil Dead Rise 
Evil has come home. The ancient curse of the Book of the Dead has risen in a slightly more modern setting, an LA apartment building, and it's about to unleash unimaginable horrors.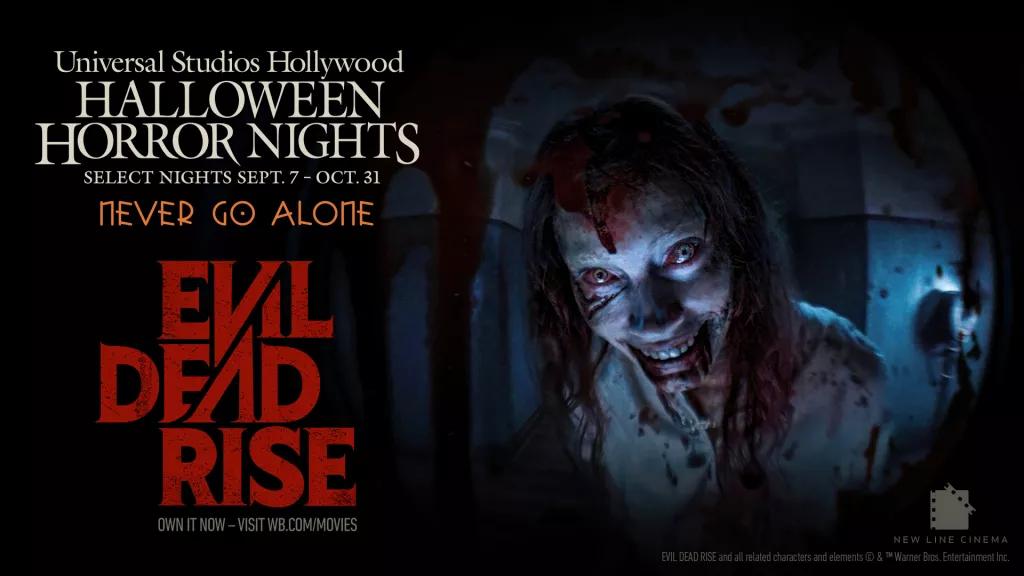 Monstruos: The Monsters of Latin America 
La Muerte will be your guide as you make your way through this haunted house and encounter three terrifying legends: the blood-sucking Tlaheulpuchi, the owl-faced witch La Lechuza and the bone-ripping El Silbón.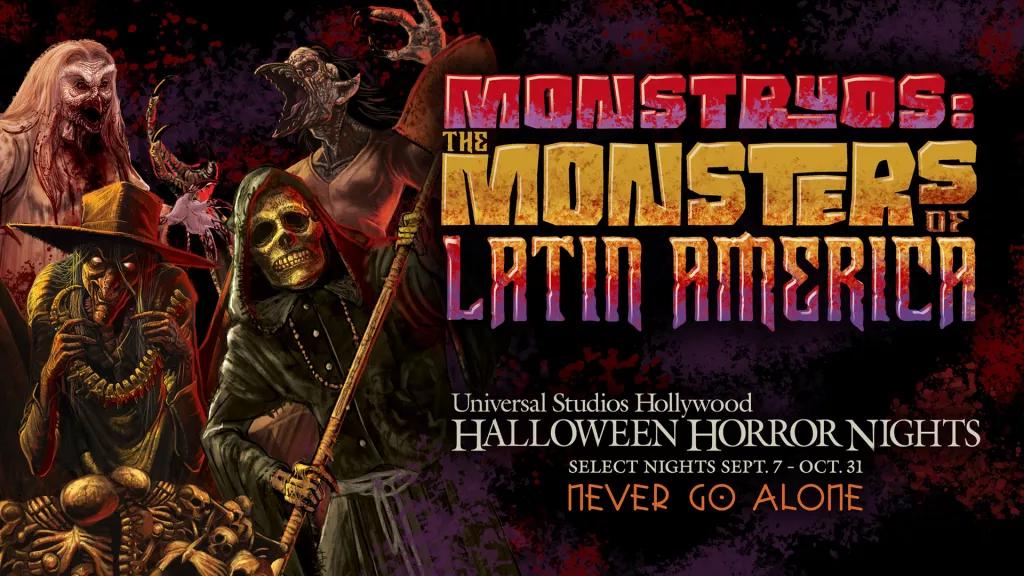 Holidayz in Hell 
'Tis the season to scream in this holiday nightmare! From a gruesomely explosive 4th of July to a Thanksgiving where the turkey carves you, these holidays are full of non-stop terror. The scarier, the merrier!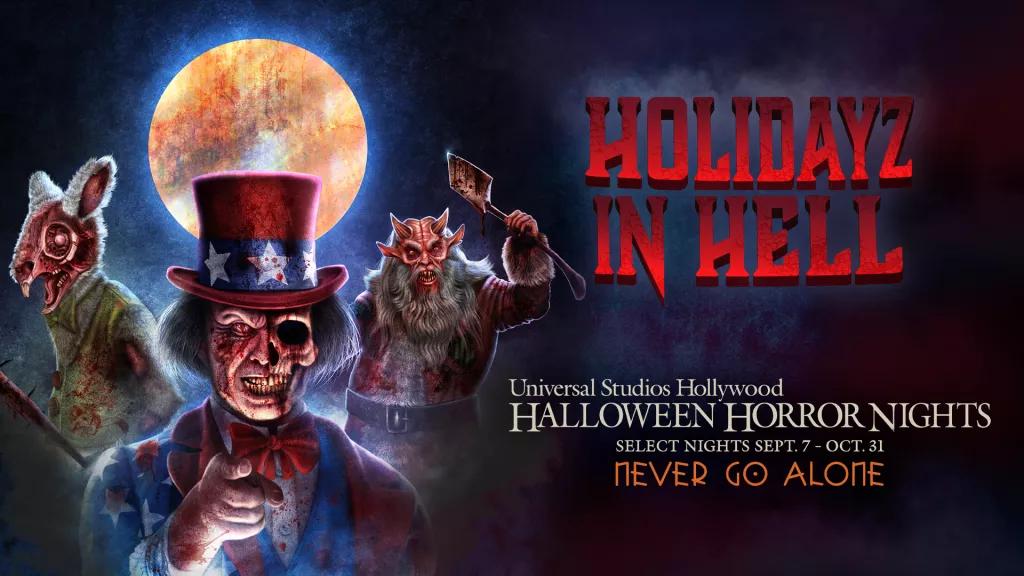 Halloween Horror Nights 2023 Terror Tram 
Universal Studios Hollywood's famous Studio Tram Tour is part of the Halloween Horror Nights action too with Terror Tram… The Exterminatorz. 
This is unlike your normal tram tour though as the bugs have taken over! Now tour guide Larry Larva and his bug-headed exterminators are on a mission to get rid of the humans with the help of a killer new pesticide. These many-legged horrors will worm their way into your fears as they swarm your tram, before your trip ends with a walk-through of the set of Jupiter's claim from Jordan Peele's film NOPE. 
Here's a peek at the horrors you can take part in! 
Halloween Horror Nights Hollywood 2023 Scare Zones
Keep an eye out for even more scares as you make your way from house to house through Universal Studios. This year there are three scare zones around the park that will have you facing nightmarish creatures when you least expect it:
Ghostz 
Toyz 
El Terror De Las Momias
Plus, in The Wizarding World of Harry Potter™, Death Eaters™, a group of Voldemort's most devoted followers, roam Hogsmeade™ Village, looking to find others willing to show loyalty to the Dark Lord's cause.
Halloween Horror Nights Hollywood 2023 Rides and Attractions 
During the event, some of the most popular attractions at Universal Studios Hollywood will be open for you to enjoy in between all the scares! These attractions include: 
Jurassic World: The Ride
Revenge of the Mummy 
TRANSFORMERS: The Ride 3D 
The Simpsons Ride 
Harry Potter and the Forbidden Journey 
Flight of the Hippogriff
Halloween Horror Nights Hollywood 2023 Live Entertainment 
Horror fans won't want to miss the live entertainment offerings at this year's Halloween Horror Nights event, with two killer new shows: 
Blumhouse: Behind the Screams 
This show will give guests a behind-the-screams look at both classic and upcoming Blumhouse horrors, from Five Nights at Freddy's to M3GAN. The films will come to life with authentic props, costumes and characters.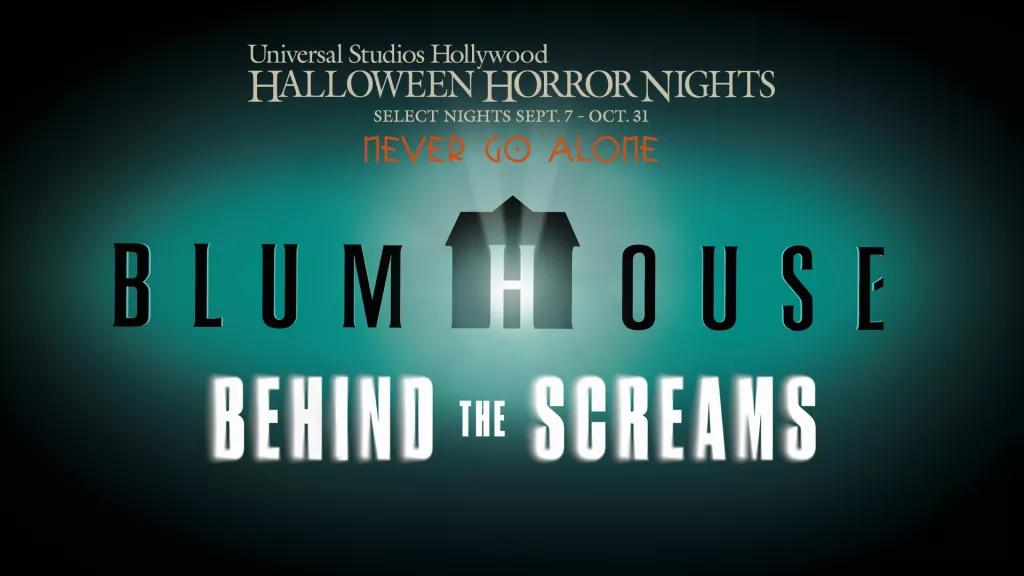 The Purge: Dangerous Waters 
This new show will be taking place in the WaterWorld theatre, so you know you can expect some impressive stunts, explosions, and action sequences. Guests will be thrust straight into The Purge in this fiery, EDM-fueled stunt spectacular!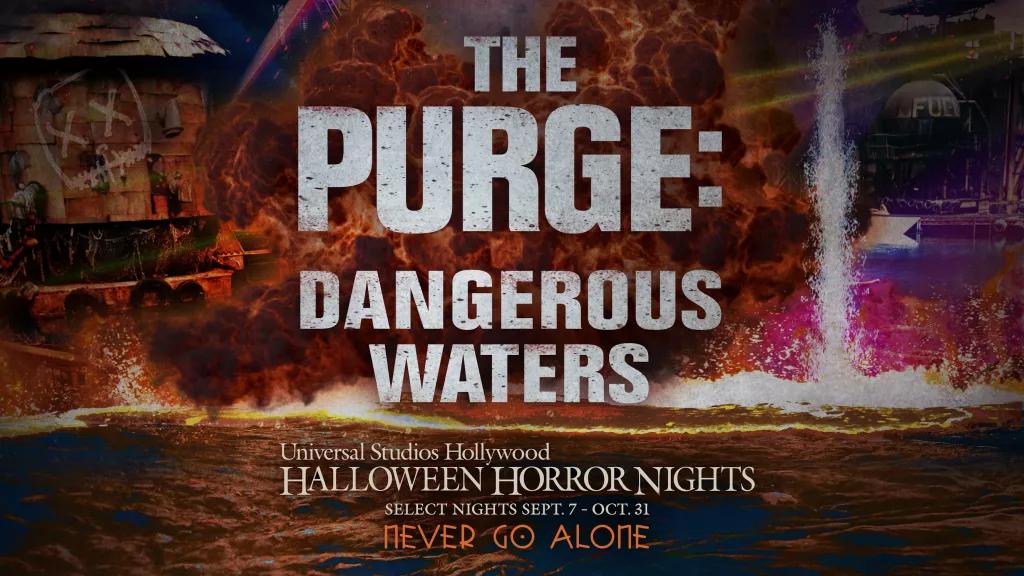 Halloween Horror Nights Hollywood 2023 Food and Beverage Offerings 
We don't know about you, but when we're screaming our way through haunted houses and scare zones we work up quite an appetite! Make sure you stop for a bite to eat, and maybe even a courage-inducing cocktail or two, and try the exclusive food and beverage items like Beef Birria Tacos, Cordyceps Corndogs, Pizza Fries and Child's Play Funnel Cake.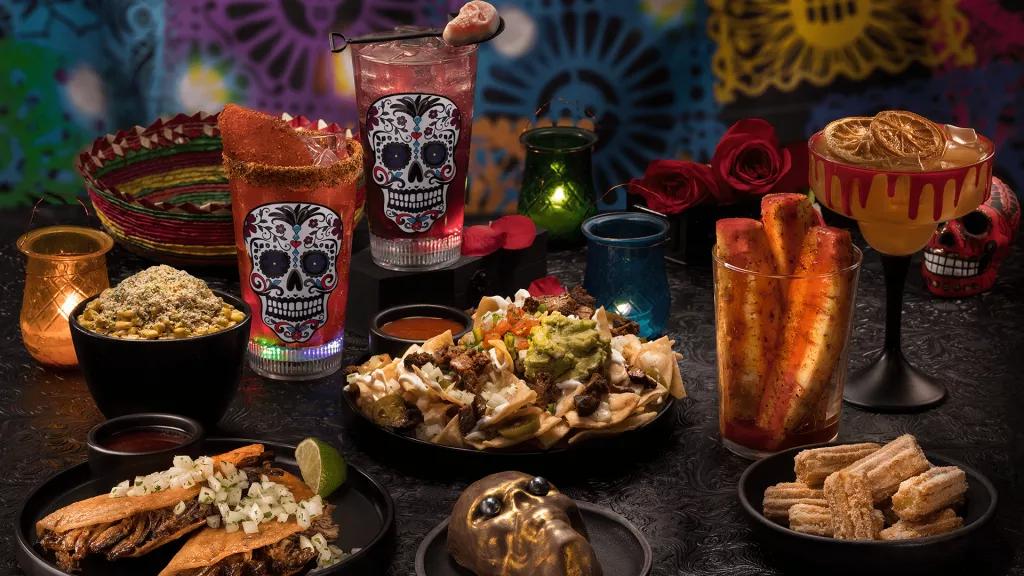 Halloween Horror Nights Hollywood 2023 Merchandise 
You're definitely going to want to remember your time at Halloween Horror Nights, and what better way to do that than with some themed merchandise? Whether you're a Stranger Things megafan, are crazy for Chucky, or just love Halloween Horror Nights, there's something for everyone. Here's just a taste of what you can buy: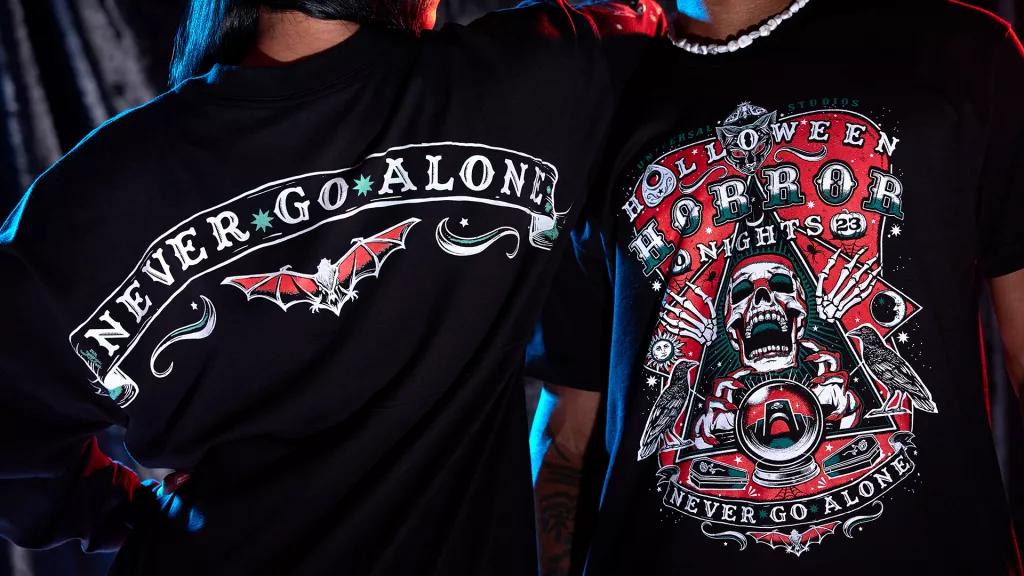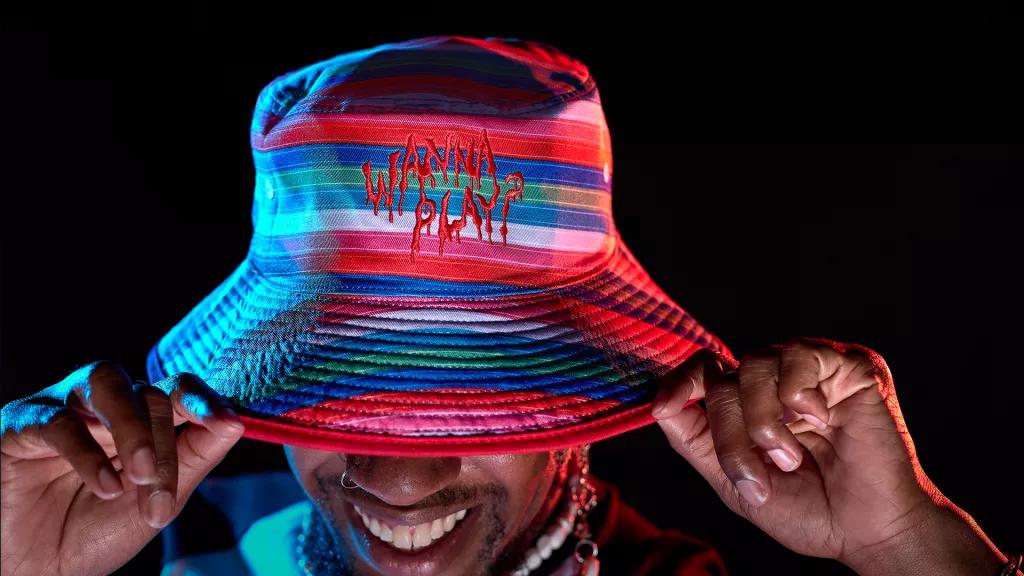 What are you waiting for? Summon your scream squad and book your tickets now for Halloween Horror Nights at Universal Studios Hollywood! Or, if you're visiting Universal Orlando Resort instead, check out our guide to Halloween Horror Nights 2023 at Universal Studios Florida. 
Stranger Things:™/© Netflix. Used with permission. © 2023 Universal Studios. All Rights Reserved. © Universal City Studios LLC. All Rights Reserved. © & ™ Warner Bros. Entertainment Inc. WIZARDING WORLD and all related trademarks, characters, names, and indicia are © & ™ Warner Bros. Entertainment Inc. Publishing Rights © JKR.