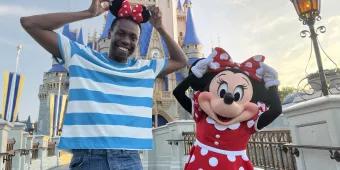 You're never too old for the theme park capital of the world
Make the most of our Adults at Kids' Prices sale and live out your childhood dreams!
No matter your age, a day in Orlando is guaranteed to be the BEST DAY EVER! From meeting your favourite characters and watching interactive shows to screaming on roller coasters, the Florida theme parks will immerse you in the worlds of your childhood fantasies from the moment you step through the gates. 
And now with our Adults at Kids' Prices sale, where big kids pay little kids' prices, age really is just a number. Here are some of our favourite ways to make sure your inner child has as much fun as possible during your Orlando holiday.
Choose a wand at Ollivanders Wand Shop 
If there's one thing every wizard or witch needs, it's a wand. If you spent your childhood practising 'Leviosa' and 'Lumos' with pencils and sticks, now is your chance to get a real wand! Head to Ollivanders Wand Shop in Diagon Alley, and not only will you get to buy a unique wand, character replica wand or wand set, but you might also get chosen by Ollivander himself to take part in the wand ceremony! We all know the wand chooses the wizard, so you never know which one you might get. 
But the true magic comes from the interactive wands available for purchase. At certain marked spots throughout both Diagon Alley and Hogsmeade, with just a flick of the wrist, you can create some real magic of your own!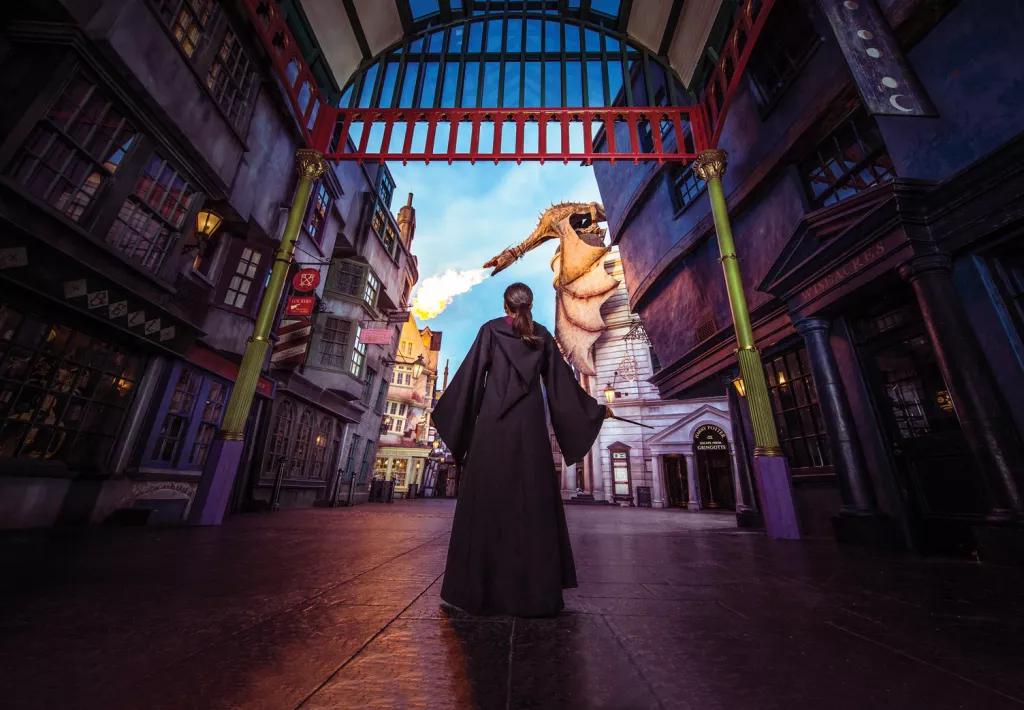 Pilot the Millennium Falcon at Star Wars: Galaxy's Edge® 
Whether you're taking on the Storm Troopers and Kylo Ren or building your very own lightsaber, you can live out a lot of childhood dreams at Star Wars: Galaxy's Edge® in Disney's Hollywood Studios. But one of our favourite things to do is ride Millennium Falcon: Smugglers Run, because who wouldn't want the chance to ride on this famous starship?
On this attraction, you can take the place of Han Solo and board the Millennium Falcon itself. You'll then be given a role as either a pilot, gunner or engineer, and you'll work with up to 5 other guests to get the ship safely through its flight. 
Swim with dolphins at Discovery Cove 
Animal lovers will want to make the most of this once-in-a-lifetime experience at Discovery Cove. After meeting one of the dolphins as a group, and learning more about their habits, behaviours and care, you'll get some one-on-one time in the crystal clear waters as you individually interact with one of these beautiful creatures. 
And that's on top of all the other incredible experiences included in the price of your Discovery Cove package, like snorkelling in the Grand Reef, relaxing at Serenity Bay or floating down Wind-Away River. 
Feed giraffes at Wild Florida 
Another way for animal lovers to get close and personal with their favourite creatures is at the Wild Florida Drive-Thru Safari, where you can see American bison, zebra, antelope and so much more. Our tickets currently include giraffe feed so you can head up to the elevated giraffe feeding platform and hand-feed these gentle giants! Plus, you'll get free admission to Wild Florida's Gator Park too, where there are sloths, panthers, porcupines and, of course, gators! 
Experience a Space Shuttle launch at Kennedy Space Center 
Did you want to be an astronaut when you grew up? At the Kennedy Space Center Visitor Complex, you can experience the next best thing! Take on the Shuttle Launch Experience and discover what it would be like to blast off aboard the space shuttle on this 4D simulator. Tick off even more childhood dreams by seeing real space-flown vehicles at Gateway: The Deep Space Complex, or meeting a real NASA astronaut at the daily Astronaut Encounter! That's right, a real astronaut!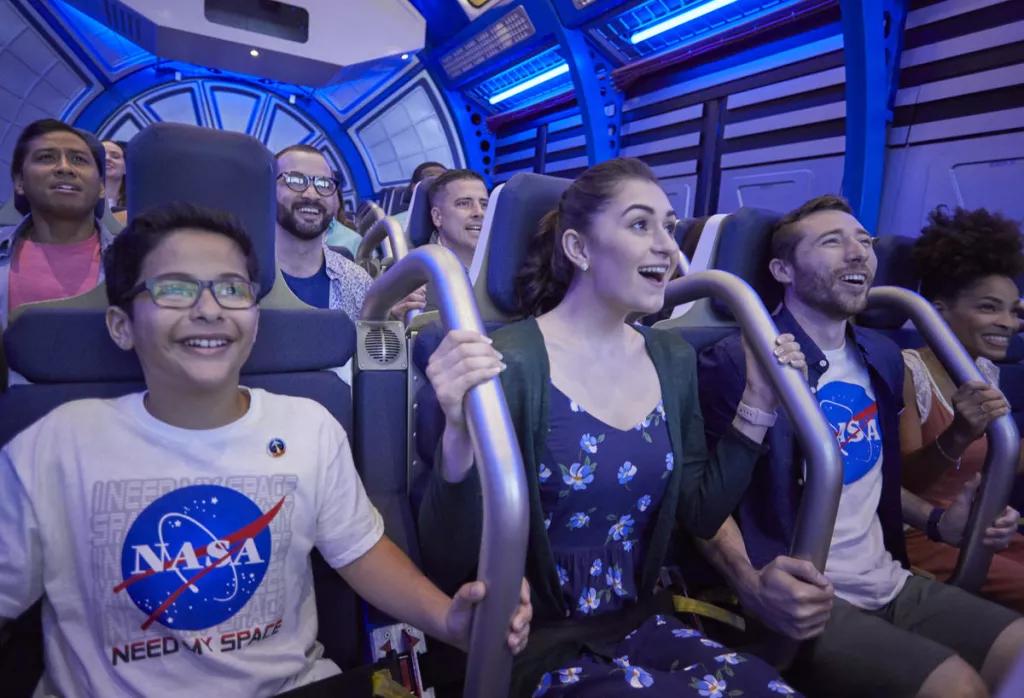 Zipline over alligators at Gatorland
Voted one of the best zip lines in the USA, this is one for the daredevils out there. Not only will you be speeding along 1,200 feet of wire at speeds of almost 30mph, launching from heights of up to 65 feet, but you'll be doing it above over 100 alligators and crocodiles! 
There are five different intense zip lines as part of the Screamin' Gator Zip Line Experience, plus a swinging suspension bridge. Throughout the experience, you'll be led by a highly trained guide who will give you some insider knowledge about the animals that call Gatorland home. This adventure takes 1-2 hours and you'll then have the rest of the day to explore everything else the park has to offer. 
So what are you waiting for? Book by October 2nd to experience the best day ever in our Adults at Kids' Prices sale!