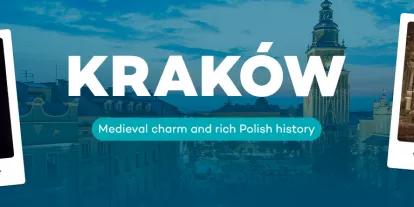 Krakow
Added Happiness! Krakow permeates magic and charm from every one of its cobbled squares and imposing steepled towers.
Sophisticated, beautiful and outrageously cheap, Krakow makes for a perfect long weekend away as a couple or in a group. Enjoy a relaxing cup of coffee in a sun-drenched square or make the most of the incredible beer culture on an electrifying night out on the town. There's plenty to see and do including the famous salt mines, where a guided tour will show you around one of the oldest salt mines in Europe. Explore the old town on foot, or take on the Krakow bike tour if you want to go further afield. Also take the opportunity to learn about the tragic history of Krakow with a sensitive guided tour of the Auschwitz-Birkenau death camp and surviving institutions, which were built in 1940. Pre-book your Krakow attraction tickets today with us and save time and money on your Krakow holiday.    
Terms and Conditions:
People interested in also viewed...
Back to offers