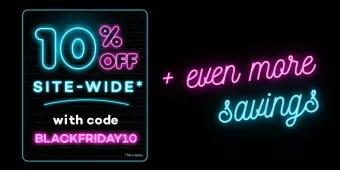 Don't miss some of our best savings yet!
How you can get the most value for money from your attraction tickets this Black Friday, so you can make your holiday even more special.
Black Friday has come early this year at AttractionTickets.com, and we have some of our best savings ever ready for you! 
There can be so much to do during a city break or attraction-based holiday that it can be hard to not only fit everything into your schedule but also your budget. With our Black Friday deals, you could just pocket the extra cash, or you could save enough to add an extra attraction to your list, so you can get the most value and enjoyment out of your trip. 
And…don't forget, you'll get 10% off any extra tickets you purchase too!**
We've put together some of our biggest savings this year to help you have that holiday of a lifetime - take a look below! 
Discovery Cove Packages
Up to 49% off 2022 and 2023 packages + 10% off with the code BLACKFRIDAY10
With our incredible Discovery Cove offer, you can benefit from up to 49% off standard and ultimate packages, PLUS an extra 10% off your discounted ticket price with our site-wide** discount code. That means a family of 4 could save up to £406* for a non-dolphin swim package and up to £596* for a dolphin-swim package! 
That could be enough of a saving to cover the cost of two-day combo tickets to LEGOLAND® Florida and either LEGOLAND® Water Park or Peppa Pig Theme Park. These parks are perfect for families with little ones as most of the attractions are designed just for them and themed around characters they know and love like Emmet and Wyldstyle from The LEGO® Movie, and Peppa Pig and all her friends and family.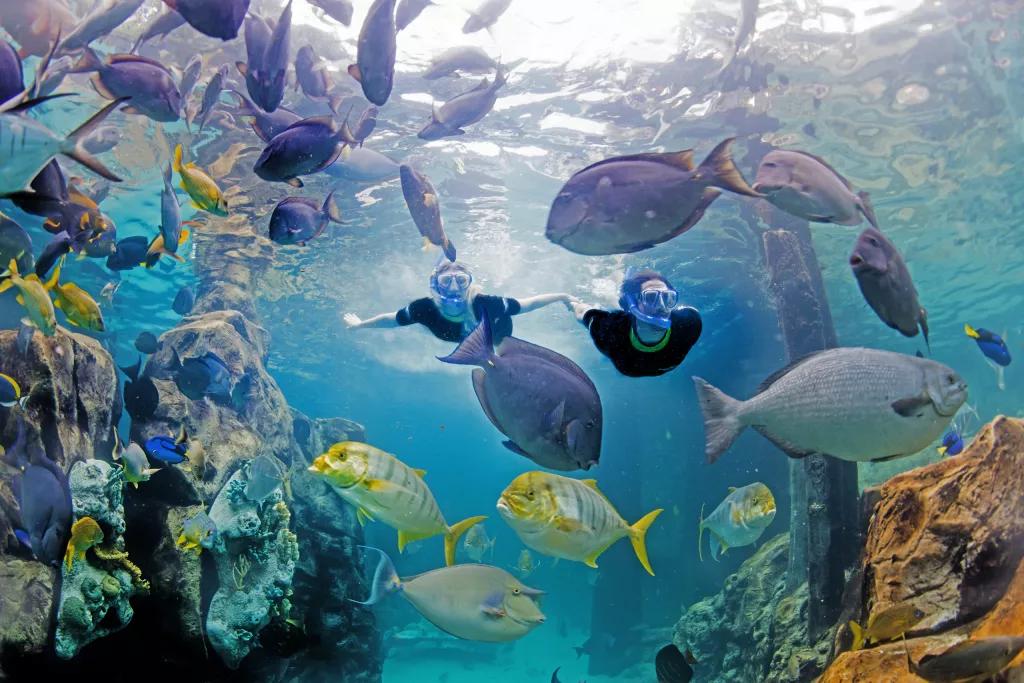 Orlando Combination Tickets
10% off with the code BLACKFRIDAY10
All of our Orlando Combination Ticket Packages are included in our Black Friday 10% discount. This means that a family of 4 can save up to £203* on our Orlando 6 Park FlexiTicket, up to £327* on our Disney and SeaWorld Parks Combo Ticket, up to £392* on our Disney and Universal Combo Ticket, and up to £461* for our Orlando Freedom Ticket™! 
Depending on the time of year you plan to visit, that maximum saving could cover the cost of a non-dophin swim package at Discovery Cove when using our Black Friday offer. Here you can spend the day relaxing in a tropical paradise, snorkelling with tropical fish, feeding exotic birds, laying on sandy beaches and floating in the lazy river. 
Walt Disney World Resort in Florida Tickets and Hotels
10% off with the code BLACKFRIDAY10 + 1 free Disney Band with every ticket
With 10% off our Walt Disney World Resort tickets and hotels, a family of 4 could save up to £260* on their 14-day Disney Magic Tickets, and even more when booking a ticket and hotel package. You'll also save almost $80 spending money with your FREE Disney Bands that would cost $19.99 if bought in the Parks. 
With this saving, you could purchase tickets for the Kennedy Space Center Visitor Complex, where you can see real space-flown vehicles including the Space Shuttle Atlantis and Saturn V moon rocket, drive by launch pads and the famous vehicle assembly building, and explore the brand-new Gateway: The Deep Space Launch Complex. If you're lucky, you could even see a real rocket launch!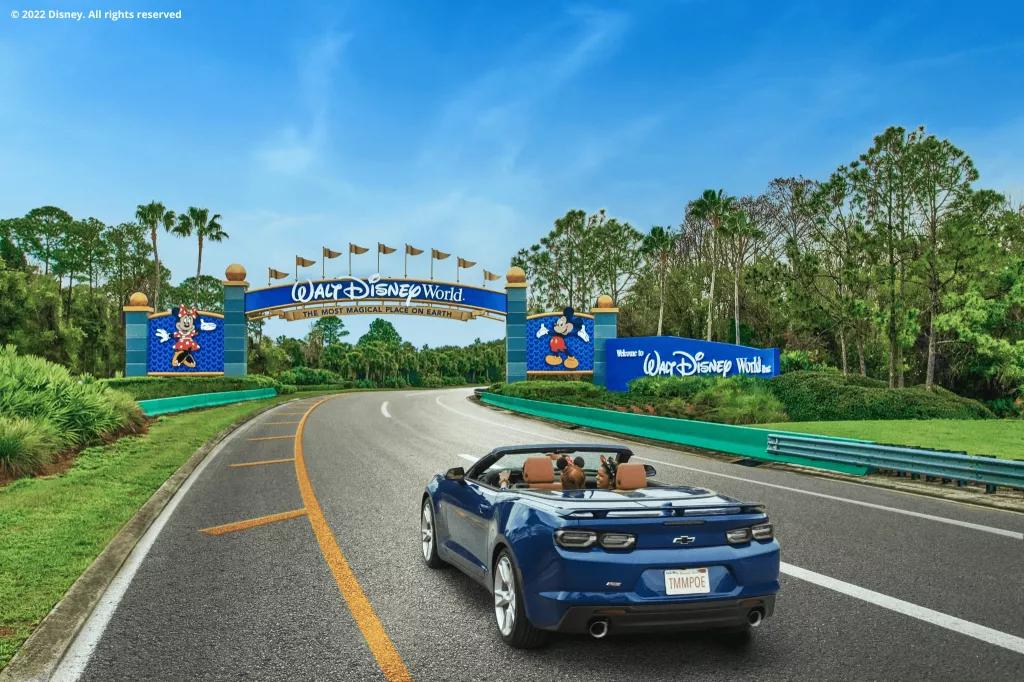 Grand Canyon Helicopter Tours 
10% off with the code BLACKFRIDAY10 
Depending on which of our Grand Canyon Helicopter Tours suits you best (we have more than 10 to choose from!) a party of 4 could save up to £221* using our BLACKFRIDAY10 discount code. 
This saving could cover the cost of your whole party visiting 3 attractions using the Go City: Las Vegas Explorer Pass. With over 40 attractions to choose from, including Madame Tussauds, the High Roller Observation Wheel, the Eiffel Tower Experience at Paris Las Vegas, bus tours, museum admission and more, you'll get to experience some of the very best that Vegas has to offer. Plus, you'll save even more money when compared to buying each attraction individually. 
Disneyland Resort California Tickets
10% off with the code BLACKFRIDAY10
Our selection of Disneyland Resort California Tickets allows you to spend up to 5 days exploring both Disneyland Park and Disney's California Adventure. With Genie+ included with your tickets, a family of 4 could save up to £203* during our Black Friday sale. 
That could be enough of a saving for tickets to the Warner Bros. Studio Tour Hollywood, where you can tour famous backlots, see and interact with sets from shows like The Big Bang Theory and Friends, and explore the Warner Archives and Prop Department. A must-do when visiting LA! 
Dubai Parks and Resorts Tickets
Kids Go Free with every adult ticket + 10% off with the code BLACKFRIDAY10
With every adult ticket to MOTIONGATE Dubai or BOLLYWOOD Dubai, you'll get a child ticket (for ages 3-11) included for free, plus 10% off the cost of your adult tickets. That means a family of 4 could save up to £154*. 
These savings could be used to see one of Dubai's most famous attractions and cover the cost of tickets to the 124th Floor Observation Deck at the Burj Khalifa. As the tallest building in the world, you'll get spectacular views across Dubai and beyond, while learning more about the city's history. 
Universal Orlando Resort Tickets and Hotels
10% off with the code BLACKFRIDAY10
With the 3-Park Universal Explorer Ticket, you can already visit all three Universal Orlando Parks - Islands of Adventure, Universal Studios and Volcano Bay Water Park - for the same price as our 2-Park Ticket, but you can now save an extra 10% on top of that too, saving a family of 4 up to £137*. Universal Orlando Resort hotel and ticket packages are also included, saving you even more!
This saving would be enough for tickets to Wild Florida's Drive Thru Safari, which includes admission to the Gator Park and FREE giraffe feed too! These tickets are flexible and open-dated, so you can take a break from the theme parks on a day that suits you best. 
Or, if you've already got a packed schedule, you can put your savings away ready to spend on your next holiday! 
From theme parks to outdoor excursions and everything in between, we have Black Friday deals to suit everyone. Wherever you are going and however you choose to use the money you save, there's sure to be an offer for you. 
Offers may be withdrawn at any time without notice and are only valid whilst stocks last **Does not include Disneyland Paris Tickets or Hotels. *Prices correct at the time of writing but may fluctuate due to dynamic pricing and departure date. Savings based on a family of 4 purchasing 2 adult tickets and 2 child tickets/4 standard tickets when child tickets are unavailable.