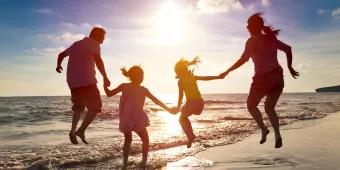 Pack like a pro
Planning a family holiday can often feel like a military operation. From booking flights and accommodation to organising things like Disney World tickets ahead of time, it's no easy feat even for the most seasoned family traveller.
And although holiday and attraction ticket companies can take some of the strain out of booking a family holiday, when it comes to packing for the big trip, unfortunately, we have to manage it on our own.
For the best tips for packing for a family holiday, we spoke to a wealth of parent and family bloggers for their top tips on packing like a pro.
Use vacuum storage bags
"I swear by using space saver vacuum storage bags when I pack now," says Jess from Tantrums to Smiles. "Especially if you take your own duvets, pillows, bulky coats and so on. They are so easy to use and can literally double the capacity of your suitcase. Just be sure to weigh it if you have to stick to a weight limit!
"It also means you can divide things up, such as one bag for each person or coats in one, pyjamas in another, trousers in another and so on."
Create 'outfit bags'
If you can't get your hands on some vacuum storage bags, Jess recommends using ziplock bags to create outfit bags for the kids: "Use storage ziplock bags to create 'outfit bags' for the kids! I first did this when my son went to Cubs camp but now I do it for holidays too. You can buy large A4-size ziplock bags and inside I place a whole outfit in each one (top, trousers, pants and socks) and then close it up. Create one for each day of your holiday (and maybe a few spares!) and then each morning your child can just take a bag and have a complete outfit to put on!
"These are also handy to grab if you are heading to the beach for the day too, as it will keep clean and dry and be there if you need it."
Spread clothes amongst suitcases
Rather than packing everyone's clothes into their own respective cases, Becca Blogs It Out recommends spreading out clothes into different cases: "If you have more than one suitcase, make sure you pack some of everyone's clothes into each case. Don't separate the clothes into separate cases. If one goes missing, everyone will still have clothes to wear until the missing case is found."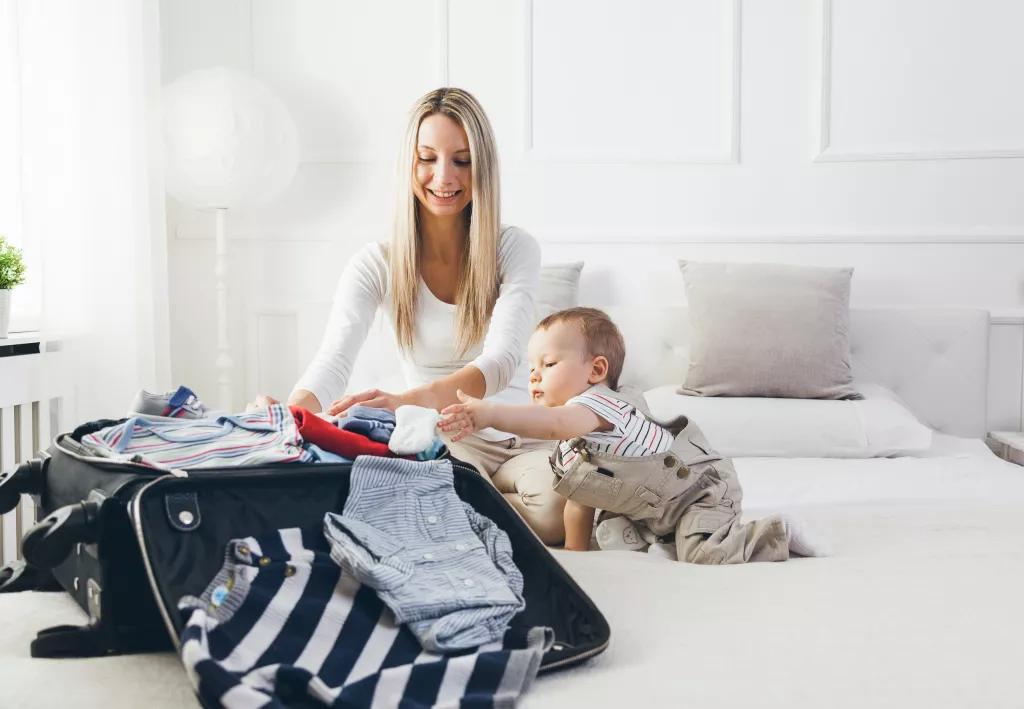 Pack essentials so they're within easy reach
"Always pack the things you will need immediately on arrival either at the top or in a separate bag," says Time and Pence blogger Michelle. "That way, if you don't have time to unpack straight away, you can grab the things you need easily without having to go through your whole case. This is particularly useful if you arrive somewhere at bedtime."
You'll also want to make sure to bring a first aid kit and ensure it is within easy reach, says Lauren from Sophie's Nursery. "Always pack a mini first aid kit and keep it in your hand luggage. Include essentials like plasters, pain relief, allergy medication and anything else your little ones might need. You never know when you might need it and you don't want to spend time searching for a pharmacy with poorly kids!"
In a similar vein, you'll want to ensure the kids' books and toys can be found easily, too. "In hand luggage, I'd always take small pencil cases or ziplock bags for toys, colouring pencils and other bits and bobs," says Lynne from New Mummy Blog. "That way, everything has a place, nothing is loose, likely to fall out or not be found quickly when we're mid-flight."
Let the kids be in charge of their carry-on
My Balancing Act blogger Rowena believes that letting kids be in charge of their pack helps them to understand how much they can bring: "My son loves his Trunki, and he knows that's the space he has for his toys as well as other bits and pieces such as spare clothes if we're flying, snacks and drinks. It gets him excited for the holiday and makes him also think about what he really wants to take."
Janice from Scots2Travel also echoes this: "Let the kids pack their own little backpack of toys, whether that's two big toys or twenty little toys, it's their choice. Then slip in some colouring pens and thin books as well. Not only will this keep them occupied in hotel rooms, airports and in restaurants, they will also begin to learn that a backpack is not a Tardis!"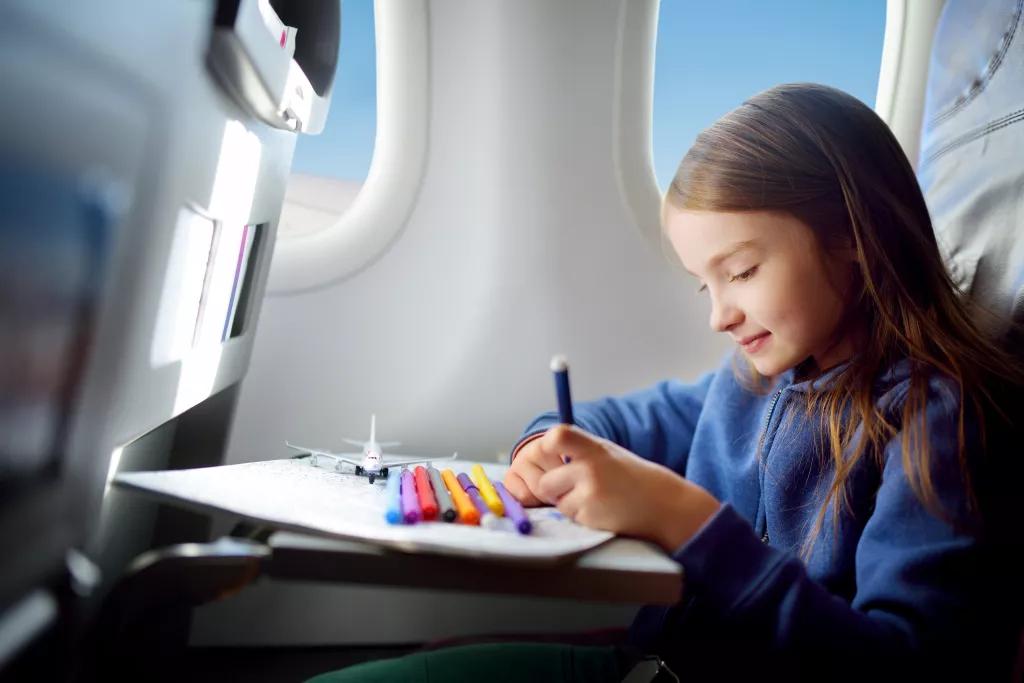 Make a list in advance
"I start my packing list a few weeks beforehand," says Clare from My Tunbridge Wells. "And every time I use something around the house that I think we need to take or if I think of anything beforehand, I add it to the list. The list is on my phone which makes it even easier as I always have it with me. I can also re-use the list and adapt it easily each time we go away."
Danni from Monkey & Pal also puts together a packing list as she finds it helps when packing to come home too: "It's all about the lists! As well as writing a list of what you want to pack, write a list of what you have actually packed. It makes it much easier to repack coming home and means you don't end up leaving any cuddly toys behind hiding in beds!"
Take a systematic approach to packing
Do you always overpack your case? Clare from Travel Bugs has a great tip to help you pack just the essentials. "Put everything you think you will need in a big pile on your bed before you start packing. Then systematically go through it and remove as many things as possible until you only have the essentials!"
Pack a travel-size laundry detergent for long trips
If you're struggling for room in your pack or going on a long trip, Emily from Emily and Indiana recommends bringing travel wash. "Instead of trying to fit in as many clothes in your suitcase as possible, pack some travel wash so you can just re-wear items. It's also perfect for getting out those inevitable stains as soon as they happen."
How to pack for a family holiday:
Use vacuum storage bags
Create 'outfit bags'
Spread clothes amongst suitcases
Pre-order toiletries to the airport
Pack essentials so they're within easy reach
Let the kids be in charge of their own carryon
Make a list in advance
Take a systematic approach to packing
Pack travel wash for long trips
With these tips in mind, your family holiday is sure to run smoothly and create some long-lasting memories. Head over to our latest news page for more tips and advice for your family getaway.