Sightseeing Cruises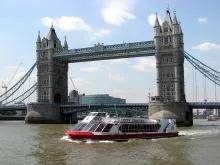 Explore the magnificent sights of the Thames with an unforgettable cruise taking in London's magnificent skyline. Choose from relaxing sightseeing voyages or embellish your experience by indulging in a mouth-watering lunch or dinner onboard.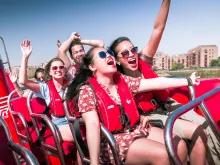 Buckle up and prepare to be exhilarated on this 50-minute speedboat ride along the river Thames taking in highlights such as Tower Bridge, Westminster, the London Eye and more! Life jackets, wet weather clothing and a tour guide are all you need as you fly along the river at speeds of up to 35mph.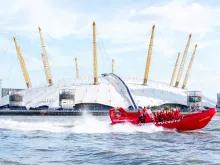 Unleash your inner adrenaline junkie on a 45-minute high-speed cruise along the River Thames. Feel the thrill as you speed through the British capital at speeds of up to 30 knots (35mph). Zoom past iconic London attractions including Tower Bridge, the O2 Arena and even sail through the mighty Thames...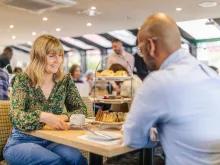 Enjoy this most British of meals while gliding past London's iconic riverside attractions with this afternoon tea on the Thames.
Set sail on an evening of suspense, where you become the detective. Immerse yourself in a gripping plot, interact with intriguing characters, and unravel clues while enjoying the stunning backdrop of London's landmarks. Can you solve the enigma before the cruise comes to an end?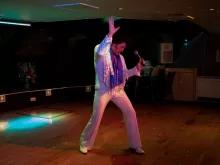 Step back in time to the era of rock 'n' roll and join on board the London Elvis Tribute Cruise. Embark on a nostalgic voyage down the River Thames as we pay homage to the King of Rock himself.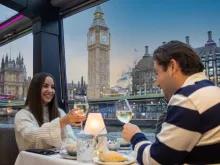 Come on board for a unique jazz experience with this cruise along the Thames, 3-course meal and live Jazz entertainment.
Feel the thrill of the Thames with ThamesJet, an exhilarating speedboat experience. Zoom past London's landmarks, fuelled by excitement and adrenaline.