Las Vegas Strip Helicopter Flights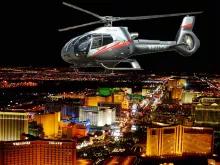 Experience magical birds-eye views of Las Vegas' dazzling neon lights in a way unimaginable from the ground on a memorable Las Vegas helicopter night flight. Soar over the world famous hotels aboard a deluxe Eco-Star helicopter - the Rolls Royce of helicopters - and enjoy the city of lights in all i...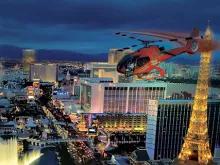 You won't forget this fantastic helicopter flight in a hurry as you swoop over the famous Las Vegas Strip and Downtown's Glitter Gulch to take in a bird's eye view of the world famous hotels, iconic locations, and bright neon lights.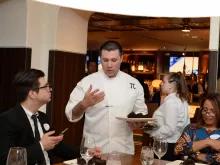 Enjoy Las Vegas' late night food scene combined with a jaw-dropping helicopter ride of the world-famous Las Vegas Strip.