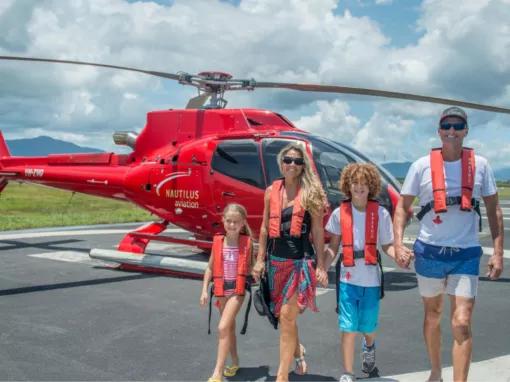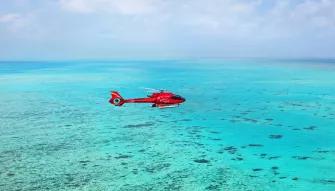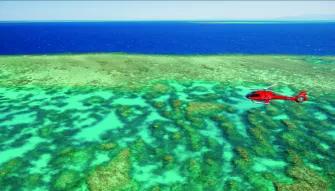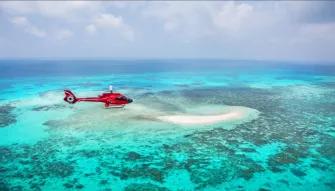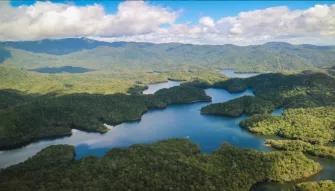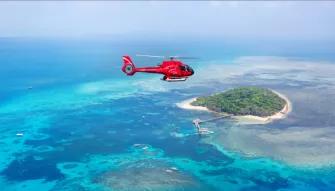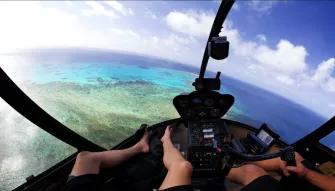 Great Barrier Reef Scenic Helicopter Flights
Full details
Unbeatable scenery!
Enjoy an amazing bird's eye view of the largest living structure in the world as your helicopter soars over the breathtaking Great Barrier Reef. There is also the option to include a stunning flight over the rainforest.
Our guide to Great Barrier Reef Scenic Helicopter Flights
This incredible helicopter flight takes you on an adventure over Australia's amazing Great Barrier Reef, one of the Seven Natural Wonders of the World.
Actually made up of over 2600 separate reefs, the Great Barrier Reef lies over 30km out to sea and stretches 2000km along the Queensland coast making it the largest reef system in the world.
Soar along the rainforest coastline then head out over the crystal clear water and fly over Green Island and many of the other small islands and sand cays just off the coast from Cairns. The view from the helicopter is spectacular and there is simply no other way to appreciate the sheer expanse of the Great Barrier Reef.
Options
Choose from one of the following tours...
People who purchased Great Barrier Reef Scenic Helicopter Flights also viewed...