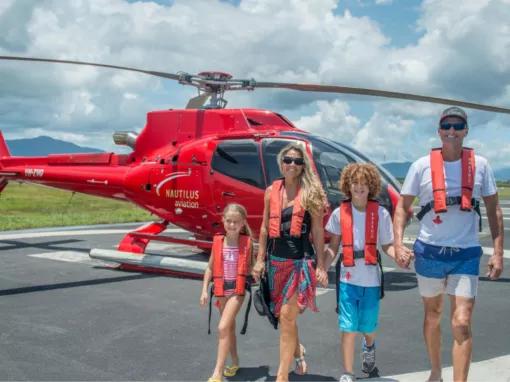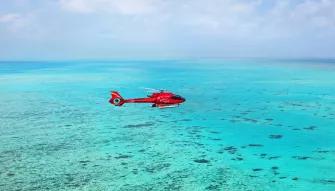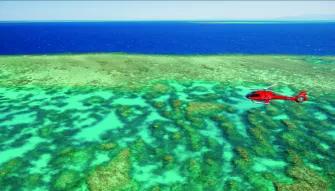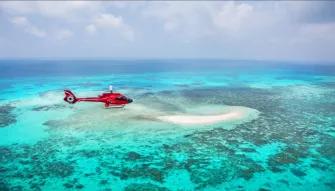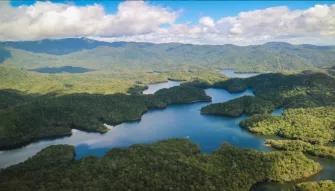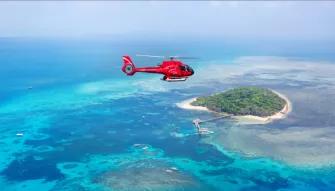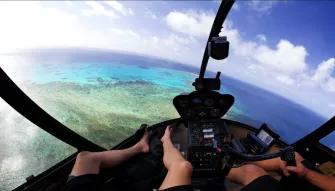 Great Barrier Reef Scenic Helicopter Flights
Full details
Unbeatable scenery!
Enjoy an amazing bird's eye view of the largest living structure in the world as your helicopter soars over the breathtaking Great Barrier Reef. There is also the option to include a stunning flight over the rainforest.
Our guide to Great Barrier Reef Scenic Helicopter Flights
This incredible helicopter flight takes you on an adventure over Australia's amazing Great Barrier Reef, one of the Seven Natural Wonders of the World.
Actually made up of over 2600 separate reefs, the Great Barrier Reef lies over 30km out to sea and stretches 2000km along the Queensland coast making it the largest reef system in the world.
Soar along the rainforest coastline then head out over the crystal clear water and fly over Green Island and many of the other small islands and sand cays just off the coast from Cairns. The view from the helicopter is spectacular and there is simply no other way to appreciate the sheer expanse of the Great Barrier Reef.
Options
Choose from one of the following tours...
FAQs
Frequently Asked Questions for Great Barrier Reef Scenic Helicopter Flights
General Information
Can we take photographs in the helicopters

All helicopters have clear windows which enable you to take some incredible photographs. Some of the helicopters have windows that can be opened for photo shooting as well. All we ask is that when taking pictures no part of the body or camera is placed outside of the helicopter, and straps are not to be placed around the neck for safety reasons.

What happens if the weather is bad?

If at the time of departure, the pilots deem that the flight cannot go ahead due to bad weather conditions and thus raising safety concerns, the flight will be cancelled. If this occurs, the tour operator will make every endeavour to place you on an alternate flight that will meet your requirements. If this is not plausible, a full refund will be offered.

Why are weights so important on a helicopter?

Like aeroplane flights, weights play an important role in helicopters. We need to ensure that helicopters on all flights are not overloaded under the Civil Aviation Safety Authority regulations. For this reason, we need you to provide accurate weights when booking. There is no need to be concerned as your weights are kept strictly confidential and you will also be weighed on arrival, including your luggage.
People who purchased Great Barrier Reef Scenic Helicopter Flights also viewed...