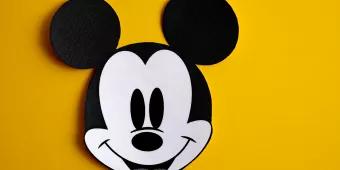 A guide to the best Disney-inspired crafts
From costumes to copy cat meals, what Disney-inspired creation are you going to turn your hands to?
With such a large fanbase, it's no surprise that Disney lovers everywhere have come up with so many wonderful craft ideas based on their favourite Disney films and characters. If you've booked your Disney tickets for Florida and are now just waiting until it's time for your trip, we are sure these Disney-themed craft projects are just what you need.
Filling your free time with crafting is not only a wonderful way to have some fun, but you can learn a new skill while you are at it. Read on to discover our favourite Disney-inspired crafts, perfect for kids of all ages and those of us who are big kids at heart.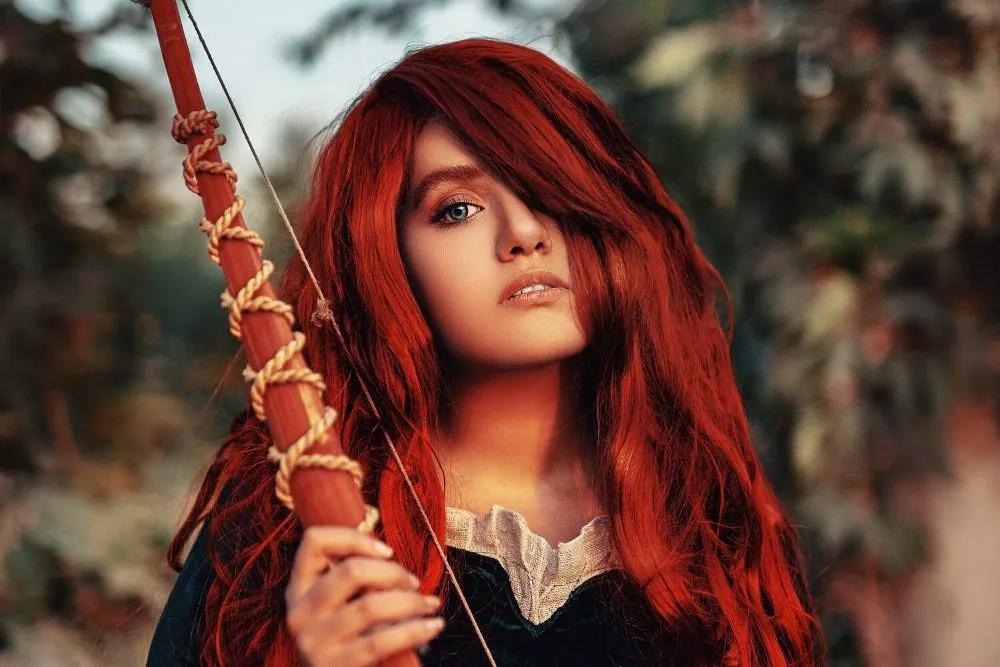 What better way to honour your favourite Disney characters than to dress up as them? From simple Micky Mouse ears to more complex costumes, dressing up is a wonderful way to be creative and can have some marvellous results.
With some basic craft supplies, you'll be able to turn yourself into all manner of your favourite on-screen heroes and villains. And, when you're done, an obligatory photoshoot will leave you with great memories to treasure forever.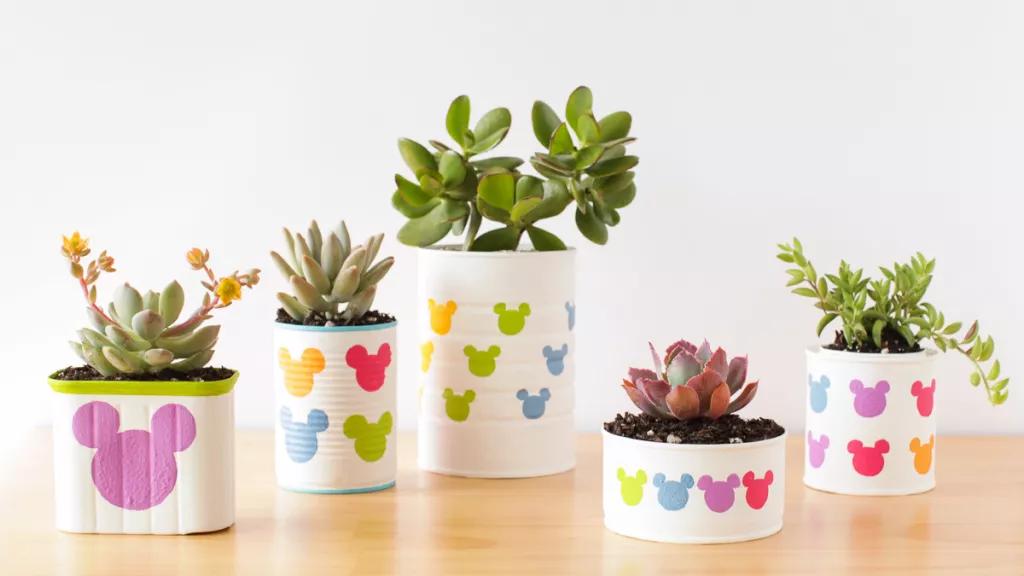 Image Credit: Disney Family
Paint your own Disney-inspired plant pots
As the world continues to fall in love with gardening, we suggest spending some time painting your own Disney-inspired plant pots. This is a great craft for kids to get involved in, but it is also a great way to spruce up your pots and bring some colour and happiness to your space. Even better, all you need is some plant pots and some paints, although there are also plenty of free printables available online if you need some templates to follow.
Go for a simple motif design, like these Tangled Golden Sun Pots, or even turn a selection of pots into your favourite characters! Take your inspiration from online or just start painting and see what you come up with, it's great fun. And, the best thing is, if you go wrong somewhere it's no problem, just paint over it and start again!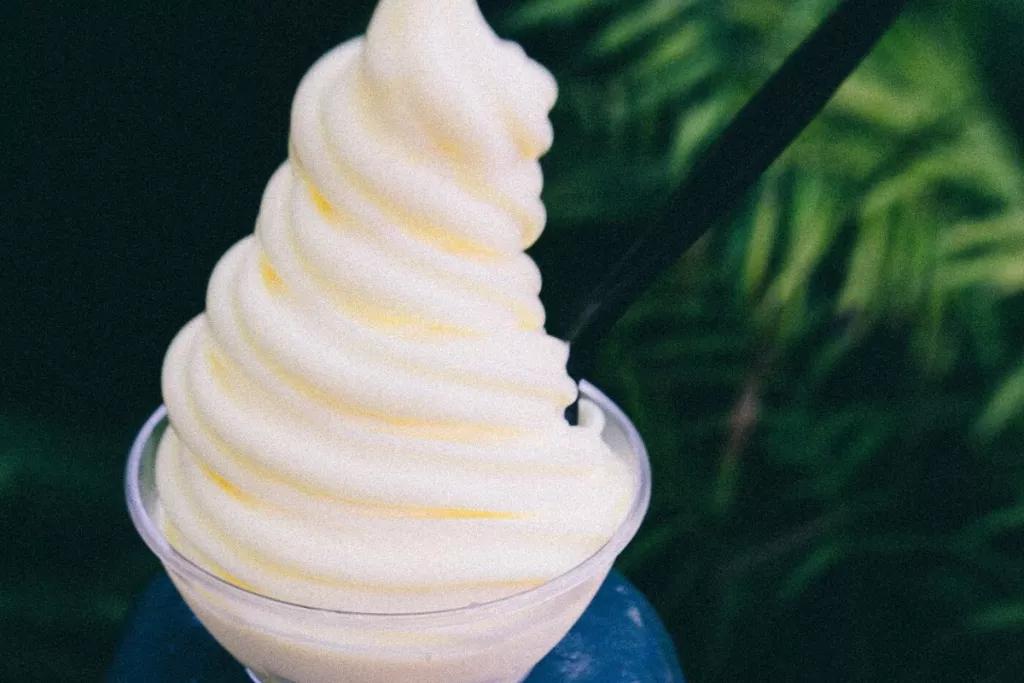 Cook Copycat dishes from Disney World Resort
If you really want to bring Disney World to your home before your trip, then there is no better way than by whipping up some copycat dishes in your kitchen. Whether just one spoonful of Dole Whip is enough to take you straight to Orlando, or you've never been to the park and want to get yourself excited about what's to come, creating your own DIY Disney World dishes is sure to get you in the mood.
With the vast range of dishes available around the Resort, you'll be able to find something to suit your mood. And, with so many copycat recipes available online you can even recreate the menu from your favourite park restaurant or take inspiration from all corners of the resort.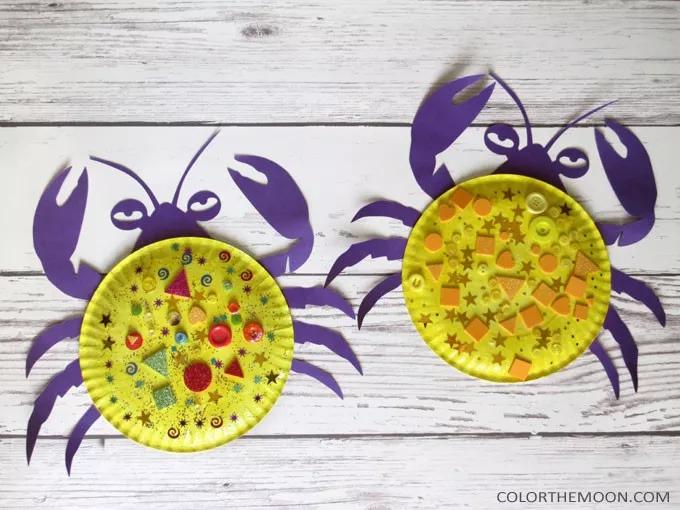 Image Credit: Colour the Moon
Make some paper-plate creations
Paper plates have long been one of the best crafting supplies to have to hand at all times. This small, circular piece of cardboard can become an unlimited number of things with a little bit of time and a little bit of crafting. A great idea for kids who want to do something artistic, and a wonderful canvas on which to create something spectacular. With a few simple additions, a humble paper plate can become your favourite character!
There is plenty of inspiration online, or feel free to just go it alone and see what you can create. For smaller children, makes like the Tamatoa plates pictured above are great as they don't' require much precision or skill to create. Or, for older children you could look at something a little more complex, it's up to you!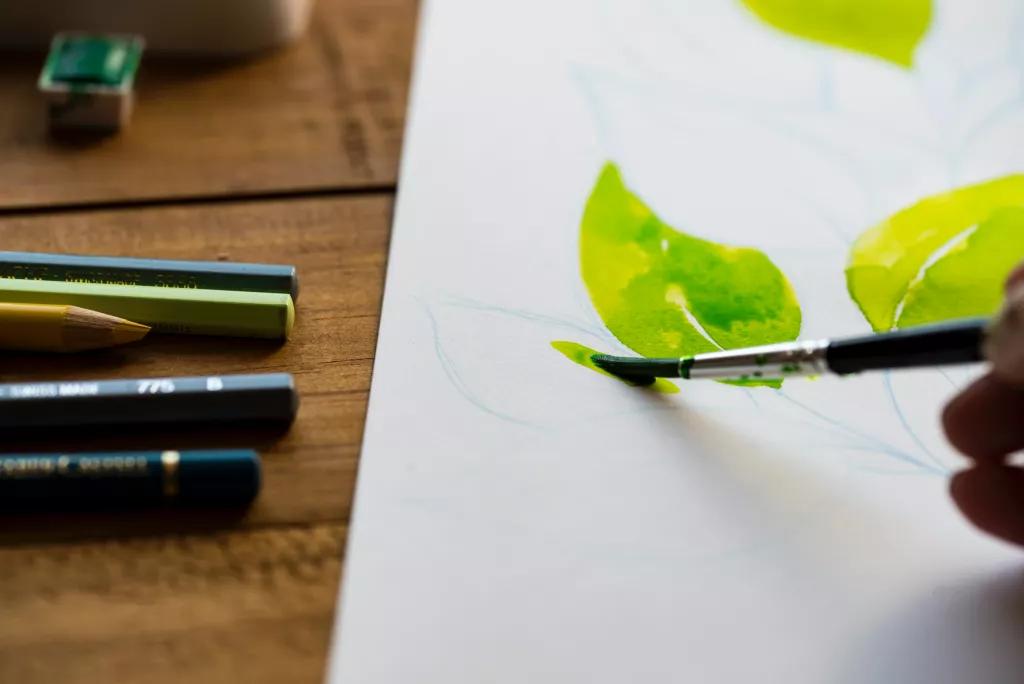 Create an art piece for your wall
There is a wonderful range of Disney-inspired art pieces available online, and many are certainly worthy of hanging in pride of place in your home. But, if you've got an artistic streak, why not create your own art piece to hang? This way, not only will it be a striking addition to any room, but you'll be able to feel proud of your accomplishment whilst walking past it every day.
And, when you create your own artwork you can make it exactly as you want. Maybe you want a piece that compliments the colour scheme of your living room? Or perhaps you've like to include your family names into the design? There is no limit to what you are able to create!
With so many ways to create art as well, the possibilities truly are endless. Try acrylic paints for striking bold colours, or watercolours for something a little softer. Maybe you'd prefer to collage a piece, or hand draw it with pencils? You can even blend different styles to create something completely unique and one of a kind.
Once you're finished, find a frame and hang your creation - you'd be surprised what a difference it can make to a piece to have it framed and hung. Suddenly, it goes from being something you've painted one afternoon to a work of art you can treasure forever.
So there you have it, although your trip to Disney World may seem a lifetime away, we are sure by trying some of these craft ideas out you can certainly make the time pass much quicker (and with much more fun to be had!) So, whether you decide to dress up as Snow White, create your own Winnie the Pooh-inspired 'Hunny' plant pots or create a Toy Story-themed painting to hang in your home, we hope you have fun. And of course, share your results and suggestions with us!
For more Disney news and tips, check out our Latest News.