Do you DARE?
Check out some of the most thrill-tastic roller coasters at one of the UK's biggest theme parks!
1. The Wicker Man
The newest roller coaster to open at Alton Towers Resort is one of our absolute favourites. Our team tried it out when it first opened back in 2018, and we can confirm it contains maximum thrills and an exhilarating trip through fire! Check out this video for a full on-board experience:
Wicker Man was the UK's first new wooden coaster built in over 20 years, joining an amazing line-up of world-class attractions. Stylish and cutting-edge special effects make this an immersive and exhilarating ride that is not to be missed.
2. Nemesis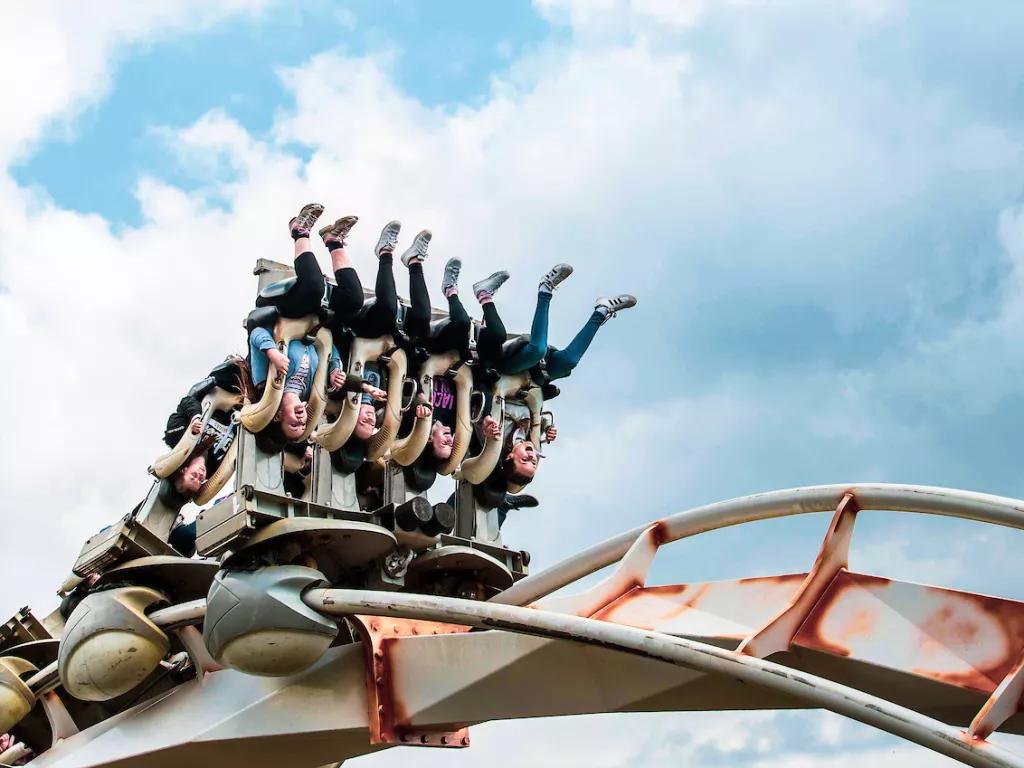 Reaching speeds of up to 50mph, this four-inversion roller coaster has consistently been voted one of the top rollercoasters in industry-lead worldwide polls. The theming of the ride is based around an alien creature who has been excavated from the ground and one of its best features is the final inversion, which is built at eye-level so guests not on the ride can also enjoy the attraction's thrills!
3. Oblivion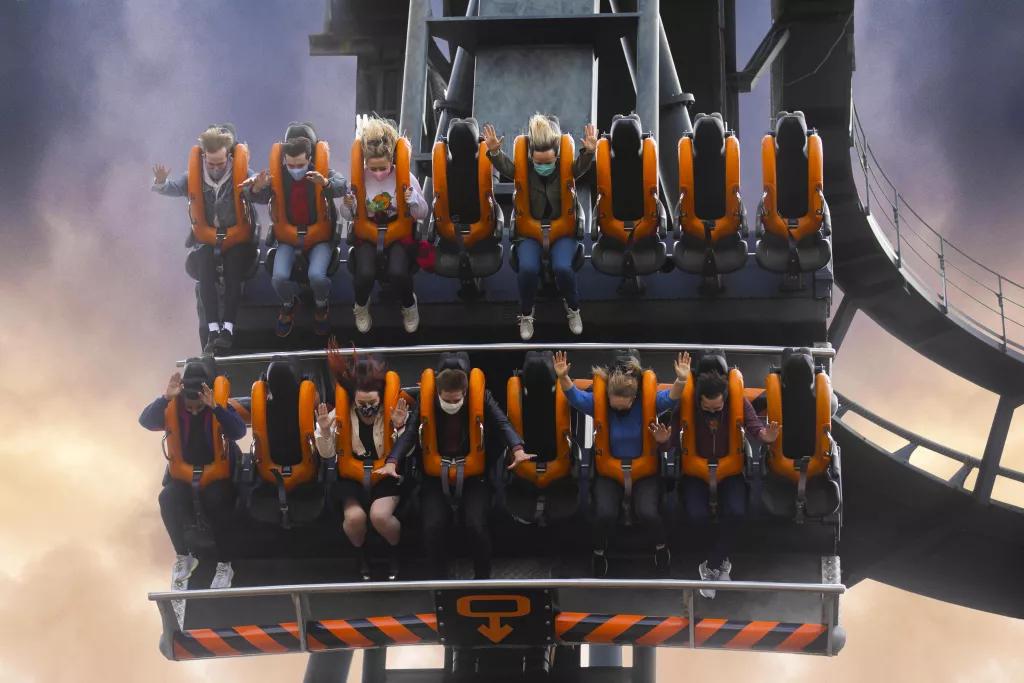 A staple attraction for more than 20 years at Alton Towers, Oblivion is the iconic attraction that you'll probably think of when you picture Alton Towers Resort. As the world's first vertical drop ride, there was a huge amount of publicity around it's opening back in 1998, and this excitement continues even today, when it holds the crown as the third fastest roller coaster in the UK.
4. TH13TEEN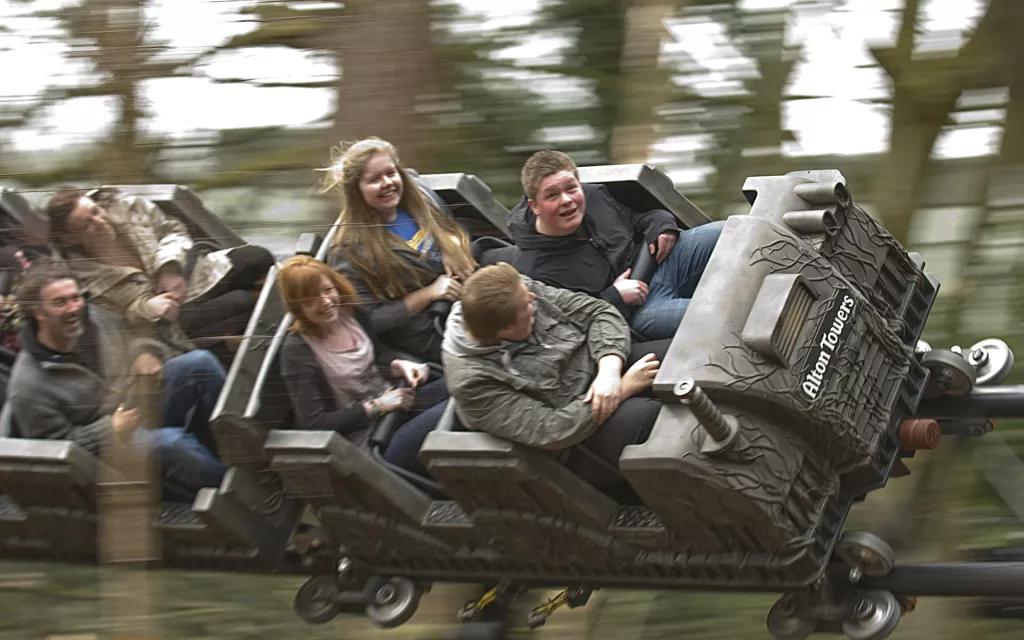 Opened in 2010, TH13TEEN is a steel roller coaster with a five-metre freefall in absolute darkness – which is why it made our adrenaline-filled list! The ride is a mixture of abrupt banks, turns, climbs and eventually free falls that will leave guests disorientated, terrified and exhilarated (if you can handle the intimidation of the ride line that is!).
5. Galactica
Previously known as AIR, this free-flying coaster reopened with it's new out-of-this-world theming in 2016. While it might not be the fastest coaster at Alton Towers Resort, Galactica is the world's first attraction that has guests lying down as they ride thanks to two full 360-degree inversions! The ride will glide through the air before launching through a portal to another galaxy where you'll be surrounded by space and the unknown. You'll really feel like you're flying!
6. Rita
Last but not least, Rita: Queen of Speed is very deserving of a spot on our hot list for one big reason: it accelerates from 0 to 98.3 km/h (61.1 mph) in 2.5 seconds!  The theme of this attraction is a drag race, but the overall attraction also incorporates a spooky vibe too.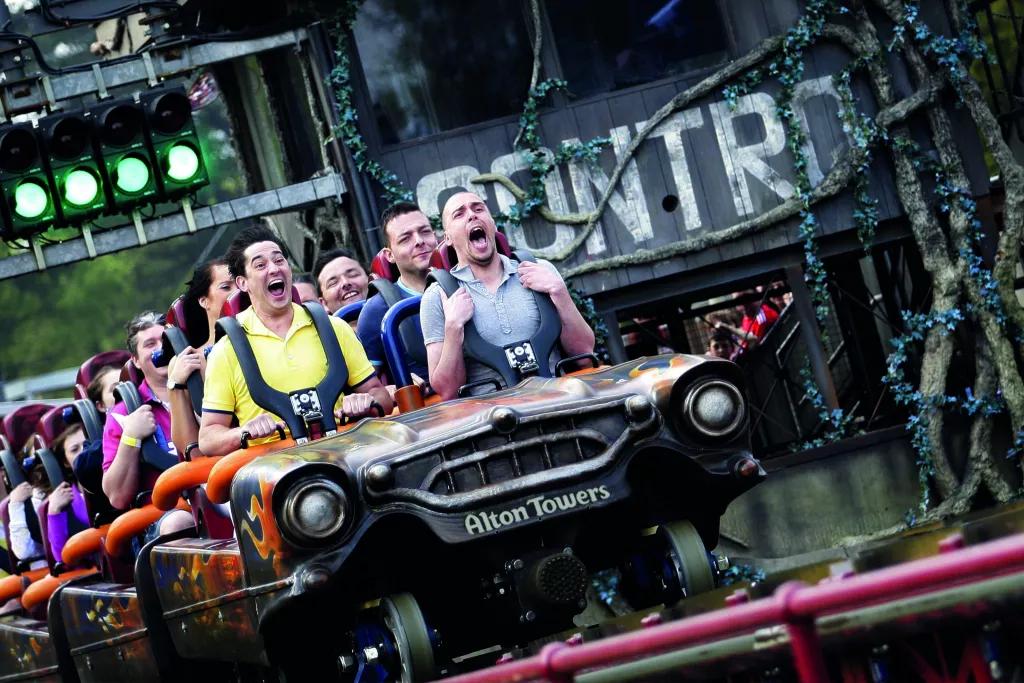 Has our top 6 list inspired you to check out these insane roller coasters for yourself? Buy your Alton Towers Resort tickets now!
Liked this post? You may also like...