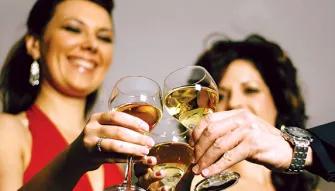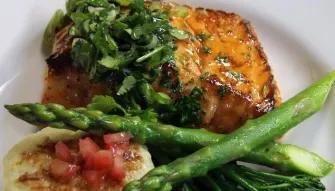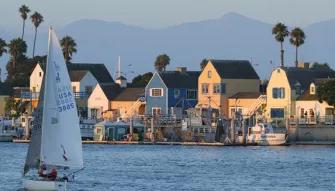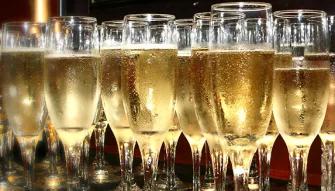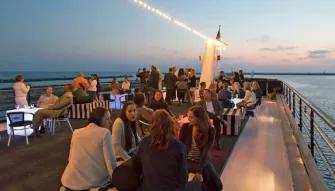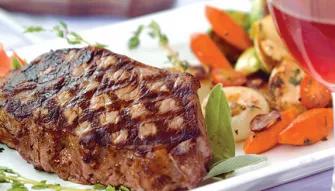 Los Angeles Starlight Dinner Cruise
Full details
Board a sleek yacht and settle in for a leisurely dinner cruise along the Southern California coastline. As you indulge in a delicious 4-course meal, grand homes, city lights and playful marine animals serve as a fabulous backdrop.
Our guide to Los Angeles Starlight Dinner Cruise
As the sun goes down, enjoy picture-postcard views of the southern California coastline from the comfort of a luxury yacht.
Begin your evening with a delicious three-course dinner crafted from local, seasonal ingredients at your private table.
After dinner, head to the outdoor deck and enjoy the sparkling night sky.  As you glide around the harbor, you'll be treated to views of Southern California's beautiful beaches.
Listen to the barking of the playful sea lions, and spot the towering yachts and sprawling homes of celebrities and billionaires. 
Los Angeles Starlight Dinner Cruise Sample Menu (subject to change)
FOR THE TABLE
ASSORTED BREAD & BUTTER (V)
STARTER
BEET & BABY ARUGULA SALAD (G*)(V) - Feta Cheese | Cherry Tomatoes | Balsamic Vinaigrette
SIGNATURE SEAFOOD CHOWDER (G*)  - Clams | Flounder |  Potatoes | Cream
EARLY RISER
BREAKFAST PASTRIES (V) - Assorted Muffins and Danishes *May Contain Nuts.
SCRAMBLED EGGS (G*) (V) - American Cheddar Cheese
BREAKFAST MEATS (G*) - Applewood Smoked Bacon | Pork Sausage Links
BREAKFAST POTATOES (V) - Caramelised Onions | Red & Green Bell Peppers
FRENCH TOAST (V) - Whipped Cream | Maple Syrup
MAIN (Choice of one)
ROOT VEGETABLE FRICASSEE (G*)(VG)(V) - Butternut Squash | Cauliflower |  Zucchini |  Grape Tomatoes | Gremolata | Cauliflower Coconut Cream Sauce
BROILED SALMON FILET WITH ROASTED TOMATO VINAIGRETTE - Lemon Orzo | Farm Fresh Seasonal Vegetables
OVEN-ROASTED CHICKEN BREAST WITH ROSEMARY & THYME - Roasted New Red Potato Salad with Scallions | Haricot Verts | Creamy Mushroom Sauce
BRAISED BEEF SHORT RIBS WITH FRESNO PEPPER DEMI GLACE (G*) - Garlic Mashed Potatoes | Baby Carrots | Broccoli
DESSERT (Choice of one)
SIGNATURE CHOCOLATE CAKE (V) - Creme Anglaise | Raspberry Coulis | Candied Pecans
MIXED FRUIT WITH STRAWBERRIES (G*)(VG)(V) - Madagascar Vanilla and Orange Cream
NEW YORK STYLE CHEESECAKE (V) - Lemon Mascarpone Cream | Blueberry Compote
*May Contain Nuts, (N) Contains Nuts (VG) Vegan(V) vegetarian(G*) *Although we make every effort to prepare items denoted with a G* as gluten-free, the kitchen is not gluten-free, and there is always a small risk of cross-contamination.
Departs
Friday and Saturday.
Start times
7.00pm. Boarding starts 30 minutes before the cruise departure time.
Duration
Around 2.5 hours.
People who purchased Los Angeles Starlight Dinner Cruise also viewed...