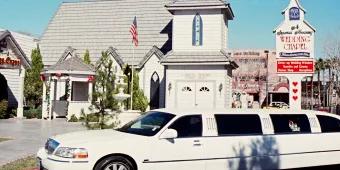 A step-by-step guide to tying the knot in Las Vegas covering essential documents, legal requirements, selecting the perfect wedding chapel and other helpful tips. 
Planning a wedding can be a gruelling process with endless crucial questions to answer. Such as... should Elvis officiate the ceremony or just drive me to the chapel in a pink Cadillac? 
Yes, we are talking about getting married in Las Vegas!
As well as being straightforward to arrange and relatively wallet-friendly, it is completely legal for Brits, which is why around 3,500 couples tie the knot in Sin City every year.
Read on to discover exactly how to get married in Vegas, including what documents you will need, the best time of year to arrange the ceremony, and where to celebrate afterwards.
What to do beforehand
STEP 1: Dates and Venue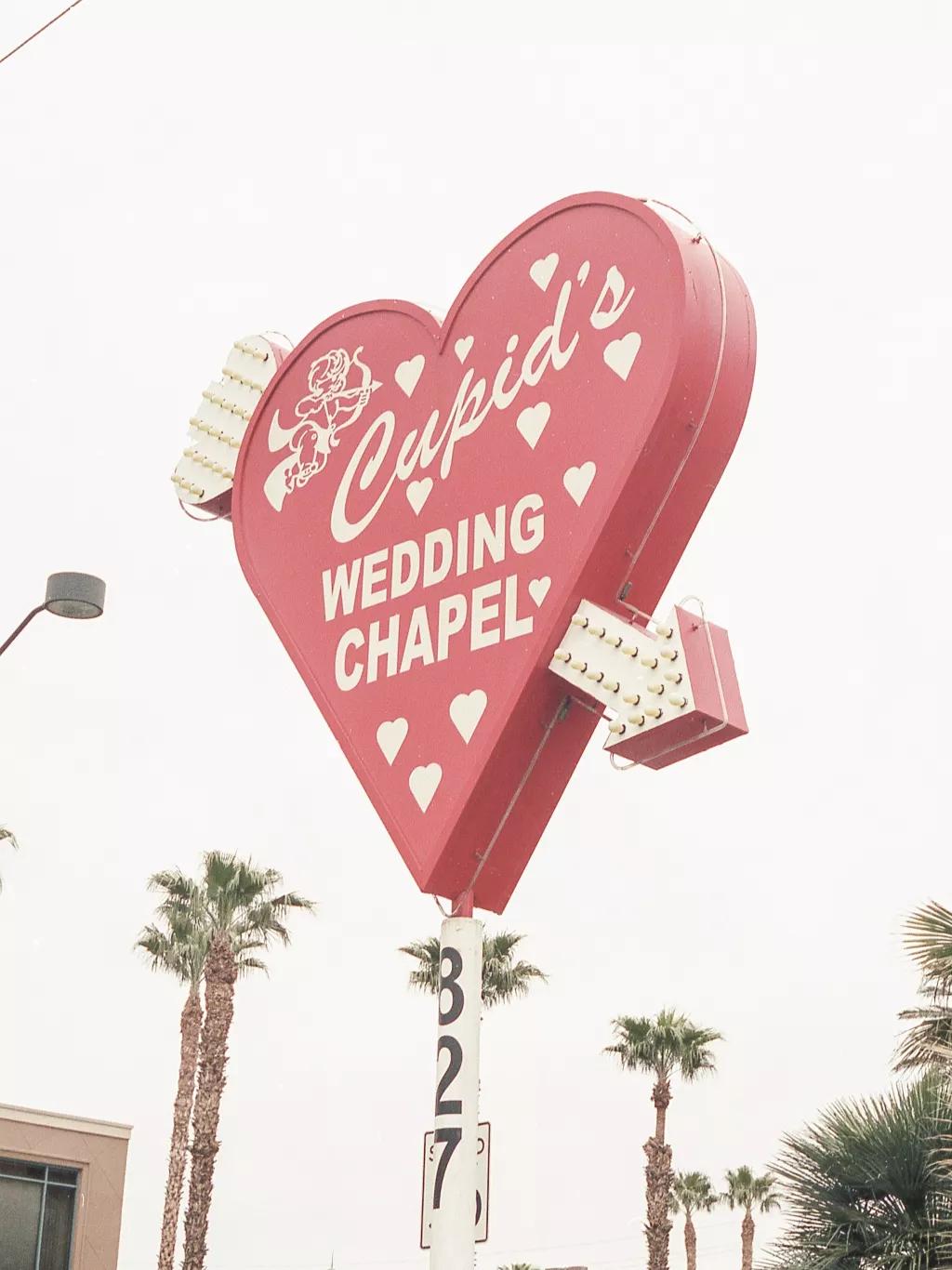 Firstly, assuming you've found a willing partner (this is fairly crucial) you will need to choose a date and pick a venue.
With scorching peak-summer days and surprisingly cool temperatures in winter, the best time of year to get married in Las Vegas is usually from April to May and from September to October.
Now let's get to the fun part.
There are over 50 wedding chapels in Vegas to choose from ranging from the traditionally-themed affairs such as 'A Special Memory Wedding Chapel' which boasts a charming New England ambience. Through to quirkier options like the Elvis-themed 'Graceland Wedding Chapel' where The King actually oversees the ceremony. Do you take this woman to be your lawfully wedded wife? Uh-huh-huh.
If you fancy saving time and, err, the hassle of actually walking down the aisle then you can get hitched in a drive-thru chapel.
If that's not surreal enough then I'm pleased to report that yes, you can get married at Denny's Las Vegas. The restaurant's package includes two t-shirts, a pancake cake and two Grand Slam breakfasts (good for your next visit).
STEP 2: The details
Next, it's time to decide what happens on the wedding day itself. You can either make the arrangements for things like transport, the photographer independently or select one of the chapel's packages that usually cover most bases.
For example, the aforementioned A Special Memory Wedding Chapel offers a Classic Wedding package which includes:
Complimentary limousine service to and from your Las Vegas hotel
3 rose bouquet for the bride and rose buttonhole for the groom
8 professional photographs
Traditional wedding music
Certificate holder for your Las Vegas marriage license.
All gratuities, license fees and taxes.
If you wish you can upgrade your package to include extras such as more roses, additional photos, a DVD of the wedding ceremony, a bottle of champagne, etc.
Once you've booked your time slot, a wedding coordinator from the chapel will be in touch to help finalise the specific details of your ceremony.
STEP 3: The logistics
You might imagine getting married in Vegas involves wading through a sea of red tape (there's even a myth that a blood test is required!) but think again.
All you need is a marriage license AKA marriage certificate to present at the chapel - and it's easy to get.
We recommend registering online before you travel which will allow you to join the express queue when collecting the paperwork from the Marriage License Bureau (see Step 5) in Vegas. However, if you prefer (or forget!), the entire registration process can be done in person at the Bureau although you will have to join the general queue which can be busy.
Either way, the process costs $77 (around £60) and you must use your legal names as they appear on your government ID when filling out the forms.
STEP 4: Dress to impress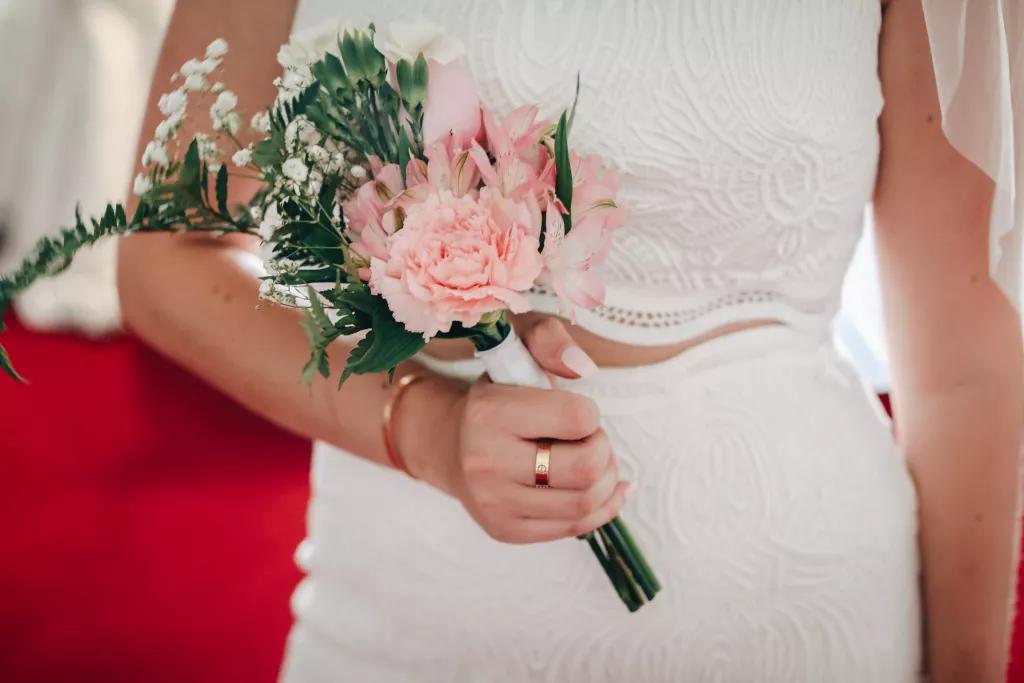 Time to pack your bags. (Err… you have booked your flights and accommodation, right?) 
Don't worry if you can't fit your wedding day glad rags into your luggage. Numerous outlets around the Strip offer short-term rentals for bridal dresses and suits etc.
In Vegas
STEP 5: The big day
The itinerary for the BIG DAY itself will have been arranged with help from the chapel's wedding coordinator and you should have a good idea what to expect.
Usually, a limo/car will collect you from your hotel and, if required, head to the License Bureau to collect your marriage certificate (you can collect it yourself before your wedding day if preferred) before heading to the chapel.
During the ceremony the choice is yours. You can walk down the aisle, stare longingly into each other's eyes and exchange extensive heart-felt unsustainable vows. Or simply rock up, say I do and get it over and done with! As long as you remain within your time slot, most things go - this is Las Vegas after all.
Can I get a witness? Yes - the chapel will provide one (often the photographer) if you don't have one of your own.
STEP 6: The honeymoon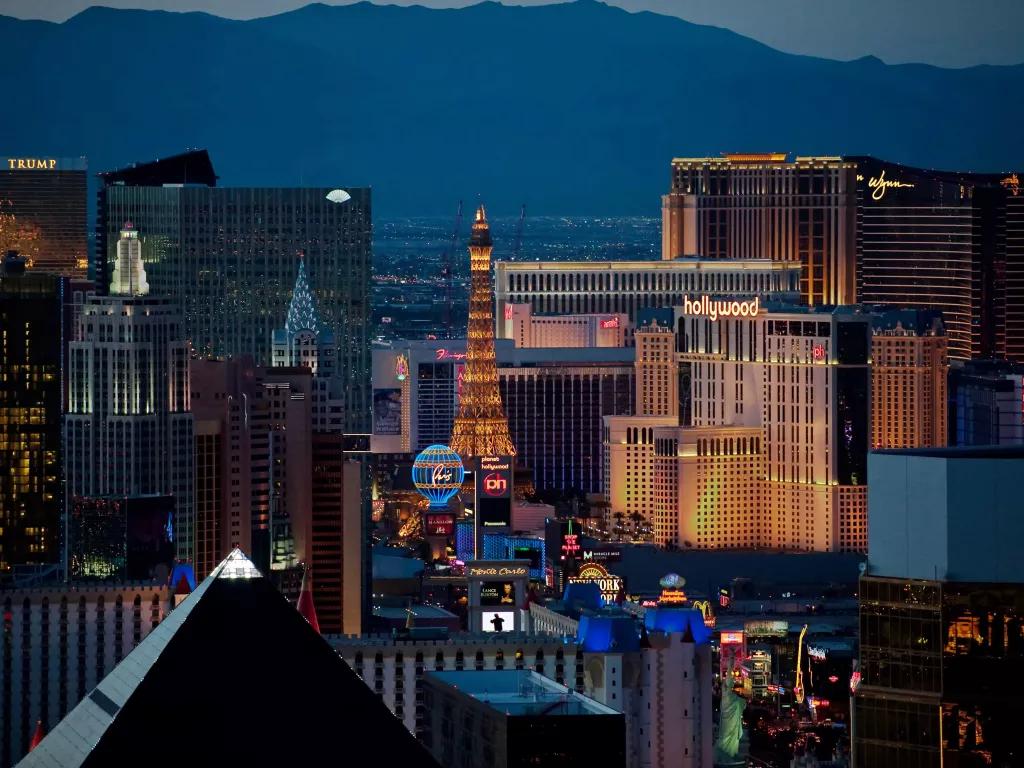 Rings and vows exchanged, it's time to discover why Sin City is known as the Entertainment Capital of the World.
Once you've strolled along the Strip, sipped a cocktail or two, grabbed a bite to eat at a swanky restaurant (book ahead) or won/lost big on the tables (there's a reason the city is also known as Los Wages...), here are some more ideas to help you celebrate:
·     WATCH A WORLD CLASS SHOW: Music, comedy, dance, you name it. For newlyweds, perhaps Cirque du Soleil's spicy Zumanity could be ideal? Consider it homework!
·     FLY OVER THE STRIP: Experience the spectacularly illuminated Las Vegas Boulevard from above on an unforgettable night helicopter flight.
·     BE MIND BLOWN AT THE GRAND CANYON: Explore one of the natural wonders of the world – you can get there via bus or helicopter from Vegas.
·     FIRE A MACHINE GUN: What better way of celebrating the coming together of true love than by shooting some bullets?
After the wedding
STEP 7: Make it official
Once the dust has settled and you've recovered from trying to recreate The Hangover – hopefully there isn't a tiger in your hotel room – you might wonder if the marriage is valid in the UK? The answer is yes (hopefully that's good news!). 
After the ceremony, the chapel will give you a signed souvenir certificate of marriage and file another certified copy at the Clark County Clerk's office (try saying that 10 times in a row). 
You can then order a proof of marriage document for around £12 online from the Clerk's website.
Finally, just remember, what happens in Vegas stays in Vegas… unless it's a legally binding wedding of course.