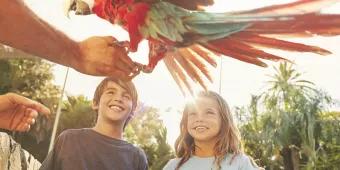 The perfect getaways for winter and spring
Tired of jumpers and coats? You don't have to go far to start topping up your tan during Ireland's colder months.
We know that for many, the appeal of a getaway somewhere warm is lying on the beach or chilling in the pool. But if you're looking to catch some rays while ticking some attractions off your bucket list, we are here to help - get booking a sunny holiday to some of our favourite destinations!
Tenerife 
While it is a region of Spain, Tenerife's location just off the coast of West Africa means it has great weather all year round. With temperatures reaching the mid-twenties in March and April and the late twenties during the summer months, this is the perfect destination for anyone looking to escape the cold of the UK during the February half-term or the Easter holidays. 
Our must-do attractions in Tenerife include: 
Siam Park
Voted the best water park in the world 7 years in a row in the TripAdvisor Traveller's Choice Awards, Siam Park has something for everyone. Whether you prefer to relax in the lazy river, be first in line for the most thrilling water slides or just chill on the beach with a cocktail in hand, this is the place to do it. With so much on offer, this attraction is great for adult-only holidays and family holidays too!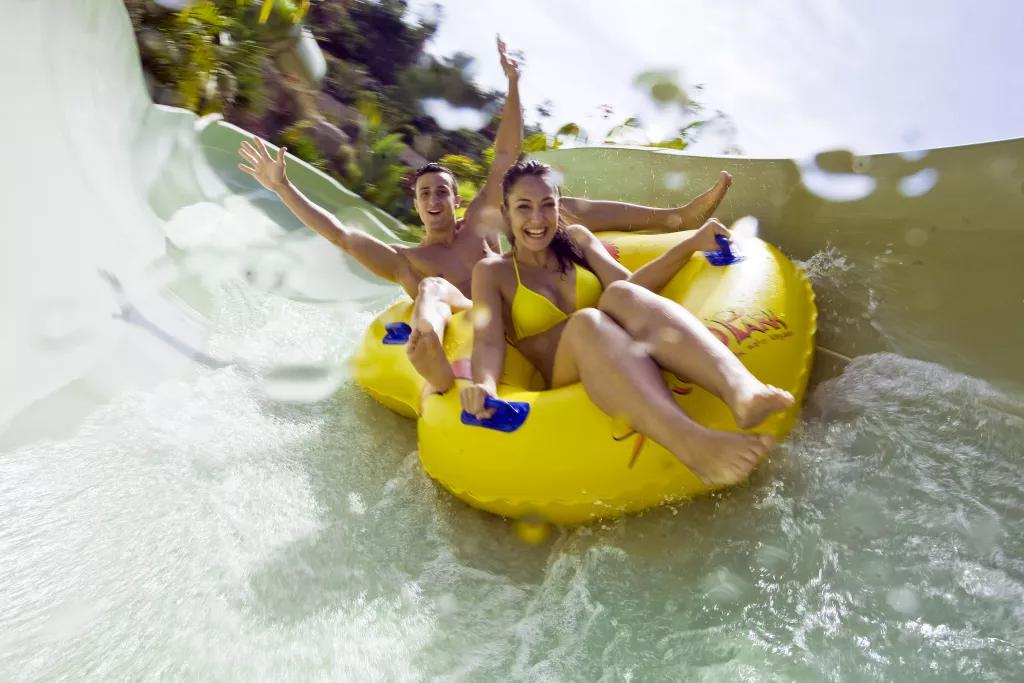 Loro Parque
Siam Park isn't the only attraction in Tenerife to have received some impressive accolades, as Loro Parque has been voted the best zoo in the world. As a modern zoo, their primary focus is on the care and well-being of their animals, and conservation efforts to save many species from extinction and reintroduce them into the wild. 
They have more than 400 species for guests to discover, including parrots, penguins, dolphins, hippos and gorillas! 
Dubai
With temperatures reaching up to the early 40s in the summer months, winter and spring are ideal times to be taking a trip to Dubai. And, while lying by the pool all day at your all-inclusive resort does sound tempting, this city has some seriously impressive attractions that need to be explored. 
Our must-do attractions in Dubai include: 
Atlantis Aquaventure Waterpark 
Not only is Atlantis Aquaventure recognised as the best waterpark in the Middle East, but it also has a number of Guinness World Records to its name, including the waterpark with the most waterslides in the world! In addition to the classic waterslides, watercoasters and lazy rivers that you would expect from most waterparks, Aquaventura also has its own 1km private beach where you can hire kayaks, paddle boards and jet skis, a cliff jumping experience, and a shark lagoon.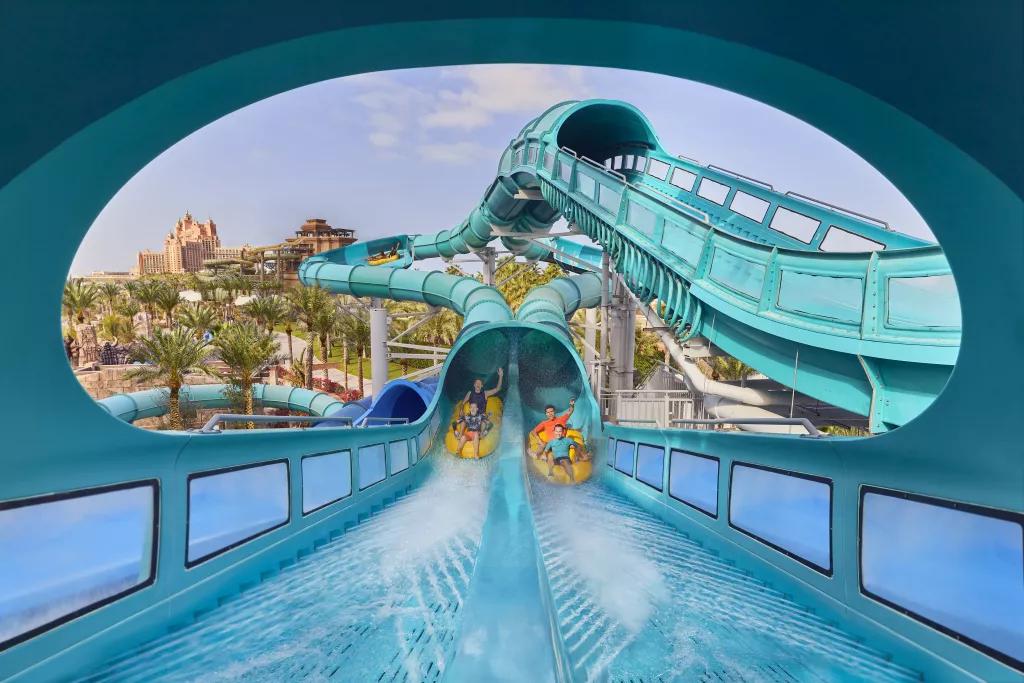 Dubai Parks and Resorts 
The Dubai Parks and Resorts complex is home to three world-class theme parks; BOLLYWOOD PARKS Dubai, MOTIONGATE Dubai and LEGOLAND Dubai, as well as the adjoining LEGOLAND Water Park. If you're visiting with small children, LEGOLAND Dubai has been designed specifically for young families, while MOTIONGATE and BOLLYWOOD Parks offer more blockbuster attractions and extravagant entertainment for older guests. 
All of the parks are connected by Riverland Dubai, a destination in itself with themed retail and dining locations.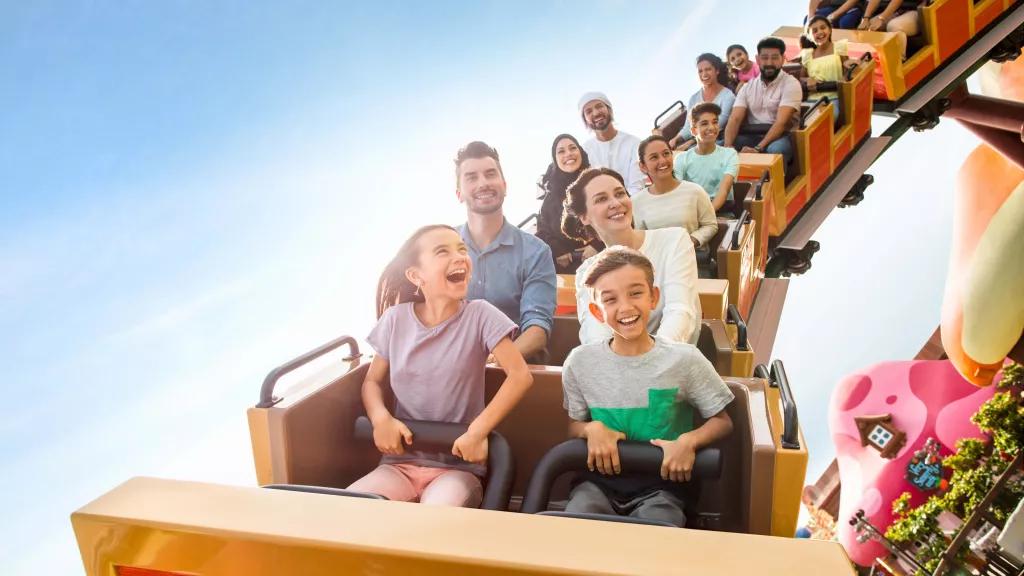 Salou
Salou and the surrounding Spanish coastline have lovely mild temperatures all year round, perfect for both sightseeing and spending the day at a theme park or two. That's before spending a warm evening by the beach enjoying tapas and paella of course! Salou is only about an hour's drive from Barcelona too, so why not take a day trip to see the sights like the Sagrada Familia and Casa Milà? 
Our must-do attractions in Salou include: 
PortAventura Theme Park
PortAventura is an attraction that any thrill-seeker needs to have on their bucket list. This theme park includes the tallest and fastest rollercoaster in Europe, a 100m tall freefall drop tower, a coaster with 8 loops and one that accelerates from 0 to 135kmph in less than 3 seconds! 
There's plenty for families to do as well though, thanks to SesamoAventura - a whole land themed around the characters of Sesame Street! Join Grover on a secret mission, take a tractor ride with Elmo and free-fall with Bert. Make sure you check out all the amazing shows happening throughout the park as well!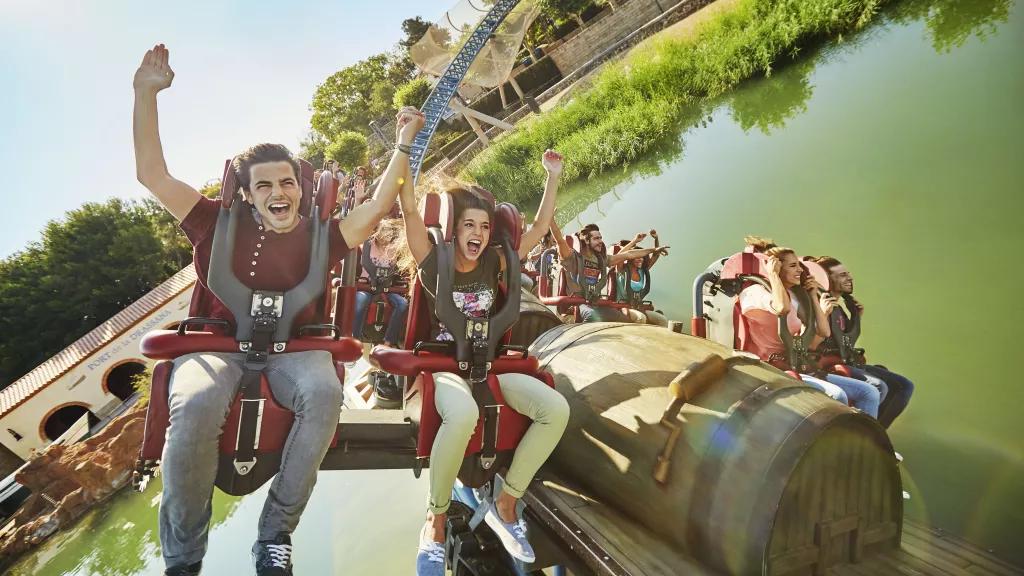 Ferrari Land 
Just next door to PortAventura is Ferrari Land, a theme park dedicated entirely to… you guessed it, Ferraris! Discover more about the history of this Italian brand, try out an authentic F1 simulator, and travel the world before feeling an unbelievable adrenaline rush on Red Force, where you'll be accelerated to heights of 112 metres and speeds of 180km/h in just 5 seconds! 
You can buy your tickets to PortAventura and Ferrari Land separately, or as a 2-park ticket to maximise the fun (and the savings)!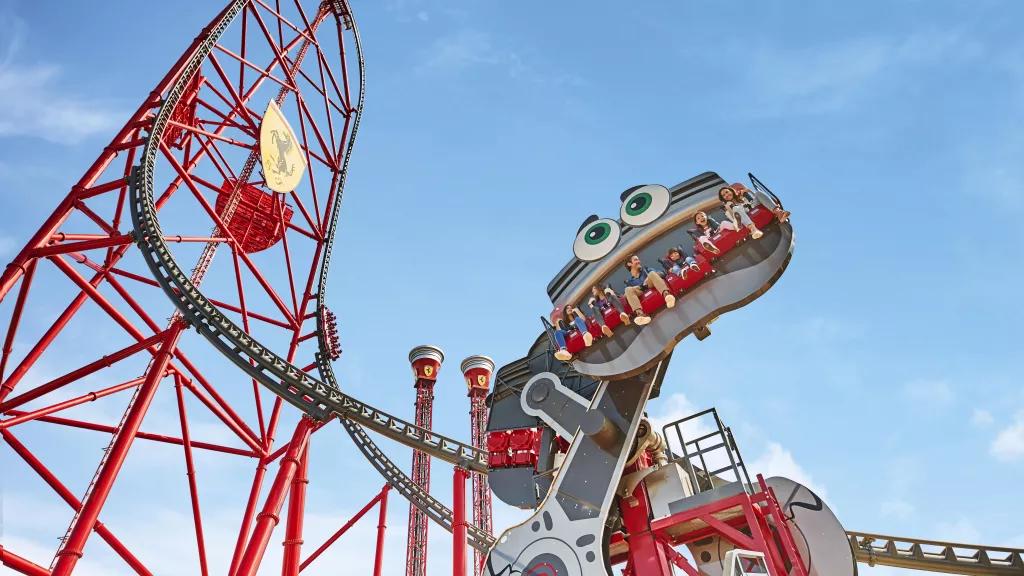 Whether you're looking for a last-minute February getaway or an Easter holiday in the sun, make sure you purchase your attraction tickets in advance for the best prices!