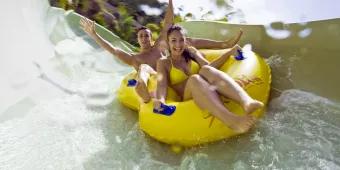 You only need to be young at heart to enjoy this water park!
There's a reason why Siam Park has been voted the world's number one water park for multiple years in a row, and that's because it truly offers something for everyone. So while there's plenty for young children and families to enjoy, there is also so much fun to be had for adults! 
Whether you're heading on holiday with friends or on a couple's getaway, here's a few reasons why you should consider visiting Siam Park on your adults-only holiday.
The adrenaline-filled rides 
There are more than 30 rides for you to enjoy at Siam Park, including an incredible line-up of white knuckle slides, rapids and raft rides that will get your adrenaline pumping! All of these rides have height and/or age restrictions, so as an adults-only group you may get to take advantage of some shorter queues compared to the more family-friendly attractions, especially during peak times. Here's just a taste of what you can expect: 
Tower of Power - a 28m water slide that reaches speeds of up to 80km/h!
Singha - a high-speed water rollercoaster with multiple twists and turns, falling at an incredible 18 metres per second 
Dragon - a four-person raft ride where you'll experience zero-gravity in a completely vertical tunnel guarded by a fierce dragon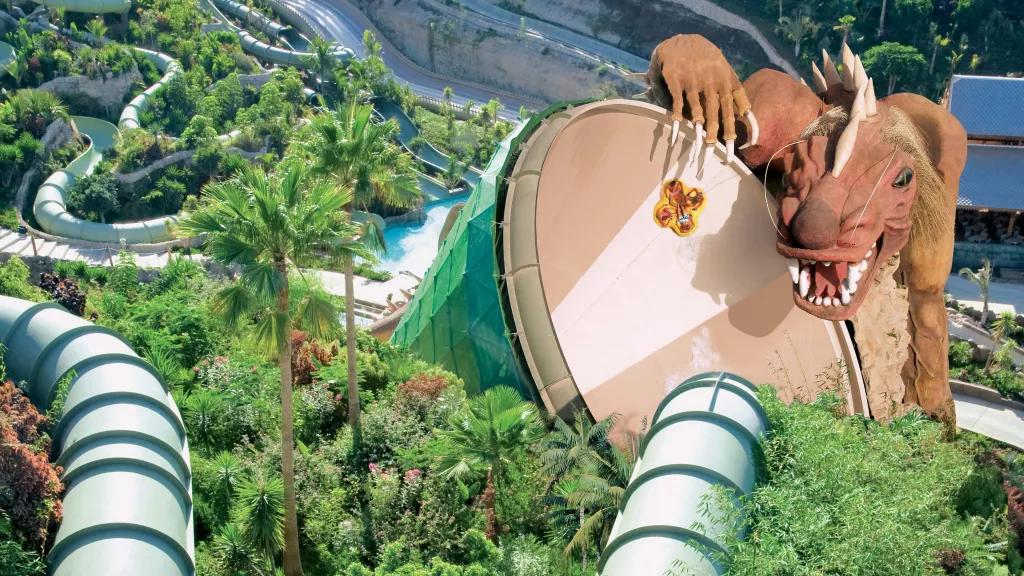 The relaxation 
It's not just about the thrills at Siam Park. The Mai Thai River and Siam Beach are perfect for a bit of rest and relaxation as you float along through the park or catch a few rays on a sun lounger. For an even more exclusive experience, you can even book a Balinese bed at the Champagne Club, or get the VIP treatment in a private cabana.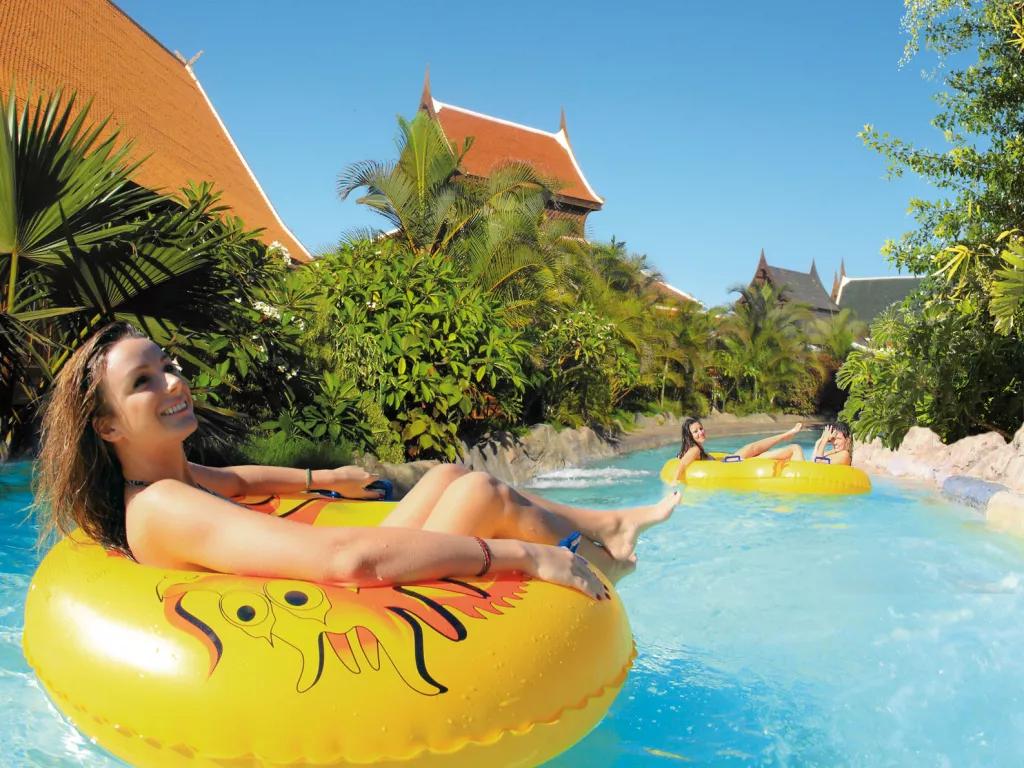 The bars 
What better way to take a break from the rides and the Tenerife sun than with a few refreshing cocktails? From mojitos to sangria, there's plenty on the menu at the Thai Bar and Beach Bar, giving you the best views of the lazy river and beach as you drink. 
The winter sun 
One of the best things about a trip to Tenerife is the winter sun, meaning the park is open 365 days a year, unlike many European water parks. This means that adults can make the most of the park being open outside of peak times like school holidays and experience the park when it's less busy. And don't worry, with water heated to 24°C you definitely won't be feeling chilly!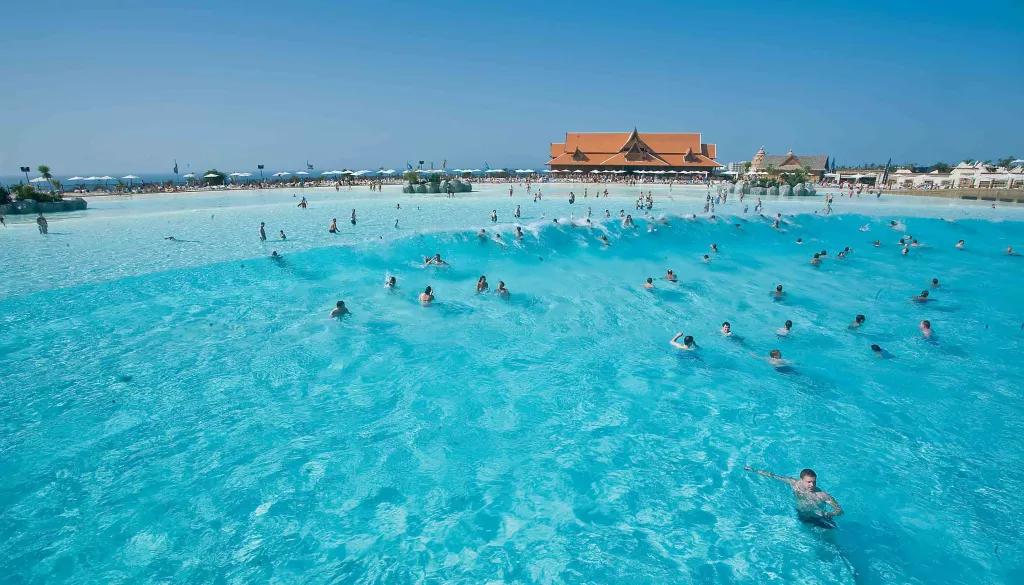 Get ready for a day of fun and thrills by booking your Siam Park tickets today! And if you're looking for more to do in Tenerife take a look below at our combo tickets.