By AttractionTickets.com's Florida Experts, Susan and Simon Veness
Get set for some delectable dining with our local highlights
If you're coming to Orlando, the chances are that, as well as all the world-class attractions, you're looking for some memorable places to eat and some delicious dishes. It's one of the city's 21st century highlights.
How do we know this? Every time we post about restaurants or food, our inbox goes into overdrive with people asking for more!
It's perfectly understandable. With more than 4,000 places to eat and new venues opening all the time (check out our recent blog about seven new restaurants for 2023), there is a positive plethora of dining delectation to look forward to. And, when this is your big annual two-week holiday, it's often hard to know where to go and what to try. The choice can be bewildering, and many restaurants will be completely new to overseas visitors.
Having been in that very same position back in 1993, we can attest to the need for some solid recommendations for local restaurant advice, so we thought we would highlight our current Top 10 of 'Must Try' venues for that quintessential Orlando meal.
We're not necessarily saying these are the best, but they are all emblematic of our destination's dining delights, and they are all guaranteed to provide both good value for money and a truly outstanding experience.
Yellow Dog Eats: You'll have to go a bit out of the way for this one, in the suburb of Gotha just north of Walt Disney World, about a 35-minute drive away. The experience is as eclectic as the name (derived from an abstract painting from the owner's art-collecting parents), a restaurant/deli that is located inside a 1910 period house. Its stock-in-trade is an array of sandwiches and wraps that have names like Twisted Tuna, Pugnacious Pug and The Holy Crap, but which pack huge amounts of flavour – not to mention contents – into each one. It also offers barbecue specialities, salads, tacos and nachos, as well as an impressive beer menu, fab outdoor patio and live music.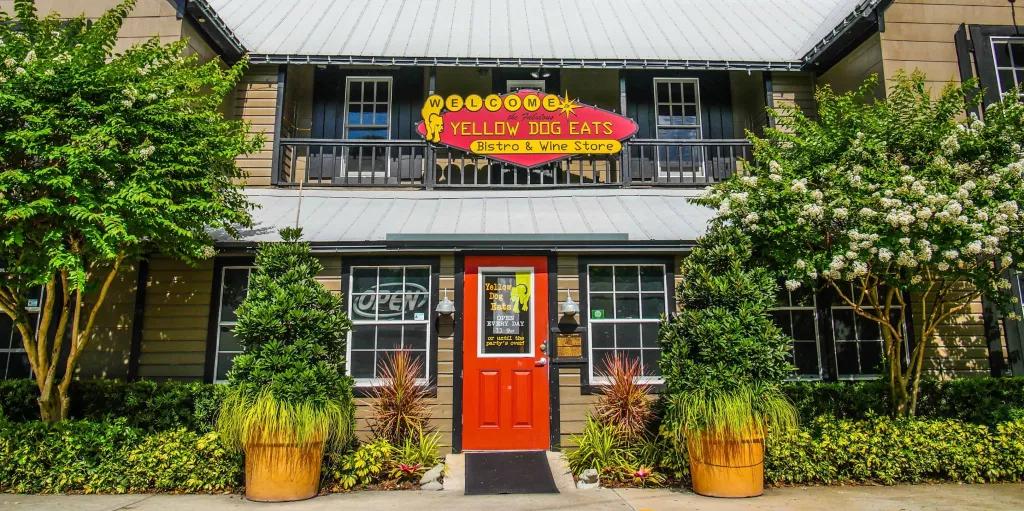 A Land Remembered: Head for the chic Rosen Shingle Creek Resort on Universal Boulevard and you'll find this little gem tucked away in the golf club section (to the left of the main entrance). Featuring possibly the best steaks in town, this is a special occasion restaurant as it's a touch more formal than most and it's also not cheap. But, when you've come this far, you'll want a little splurge every now and then, and this is definitely a classy option.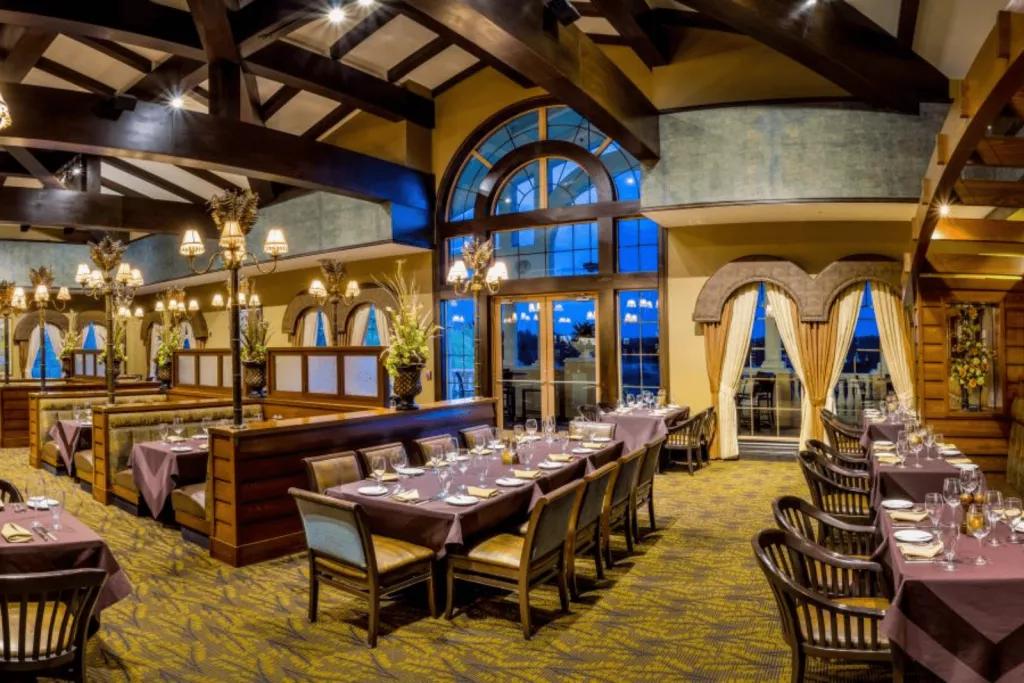 Miller's Ale House: This Central Florida chain is just the place for some satisfying sports bar food and drinks. With more than a dozen Orlando area locations, it's hard to miss with its lively style, masses of TVs and signature outdoor patio, and it represents great value for money with a daily specials menu and drink deals. The must-try dish is their Zingers, a healthy platter of buttermilk-drenched, hand-breaded chicken tenders that come in one of 15 sauces, from Mild to 5 Pepper Fire. Beware the Peppers!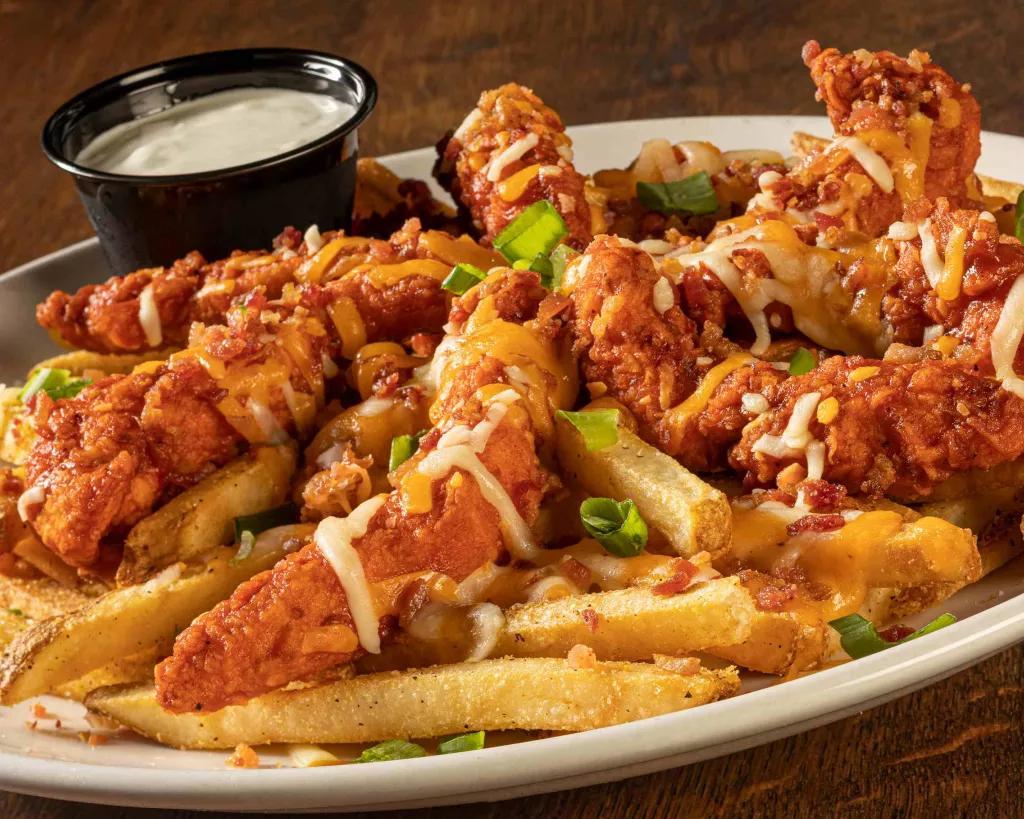 Shakers American Café: Rated "the best breakfast in Orlando" not just by its owners but by the regulars who vote it No.1 in the local awards every year, Shakers is a classic diner that features breakfast and lunch daily in the College Park district of downtown Orlando. It's not fancy and it's not haute cuisine, but it does deliver American classics by the plateful, and mighty tasty it is, too. Try their Maple Glazed Pork Belly Eggs Benedict for a real breakfast treat.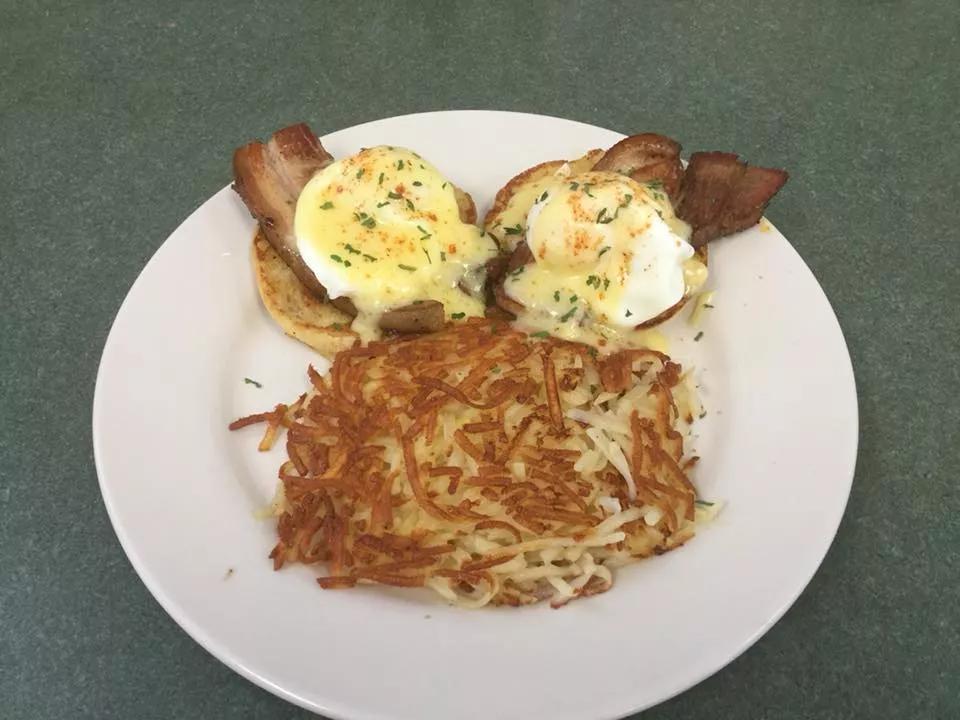 Dixie Cream Café: Here's another locals' breakfast/brunch/lunch haunt that delivers bags of classic style, with a range of Southern comfort foods made from scratch and delivered in ultra-friendly style. Tucked away in the lovely confines of Windermere (just north of Disney and south of Gotha), Dixie Cream features omelettes, scrambles and benedicts, as well as its signature Smoked Brisket Hash for the perfect start to any day. 
Seasons 52: This is a bit of a cheat as it's a national brand but it's our go-to when we want a "grown-up" night out and fancy a bit of gentle pampering. Seasons 52 serves up seasonal-fresh dishes that deliver all the taste without necessarily all the calories, in a chic, sophisticated environment that features a bar as well as the main restaurant, plus an excellent Happy Hour from 3-6pm every Monday-Thursday.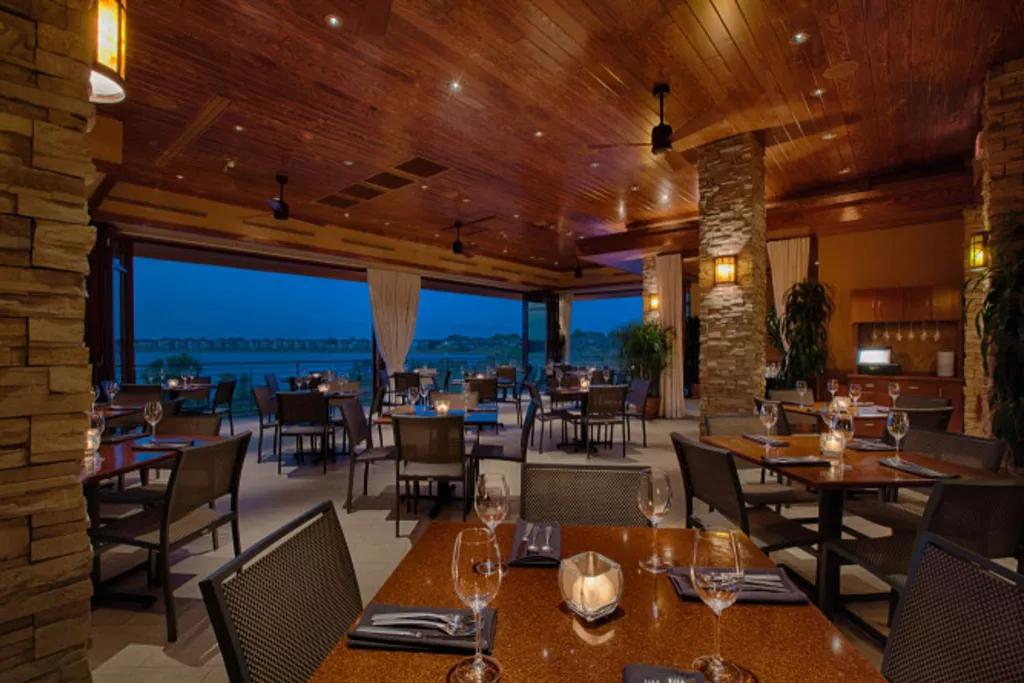 The Boathouse: You're coming to Florida and you'll want to try a good sample of the delicious seafood the state is known for, and you'll find few better than this gorgeous restaurant at the heart of Disney Springs. It's primarily geared to Disney's many visitors, but it attracts us locals, too, as it offers a terrific array of fresh fish, lobster, shrimp, crabcakes and steaks, as well as a tempting raw bar and decadent desserts. Try the Dockside Shrimp Boil for a taste sensation.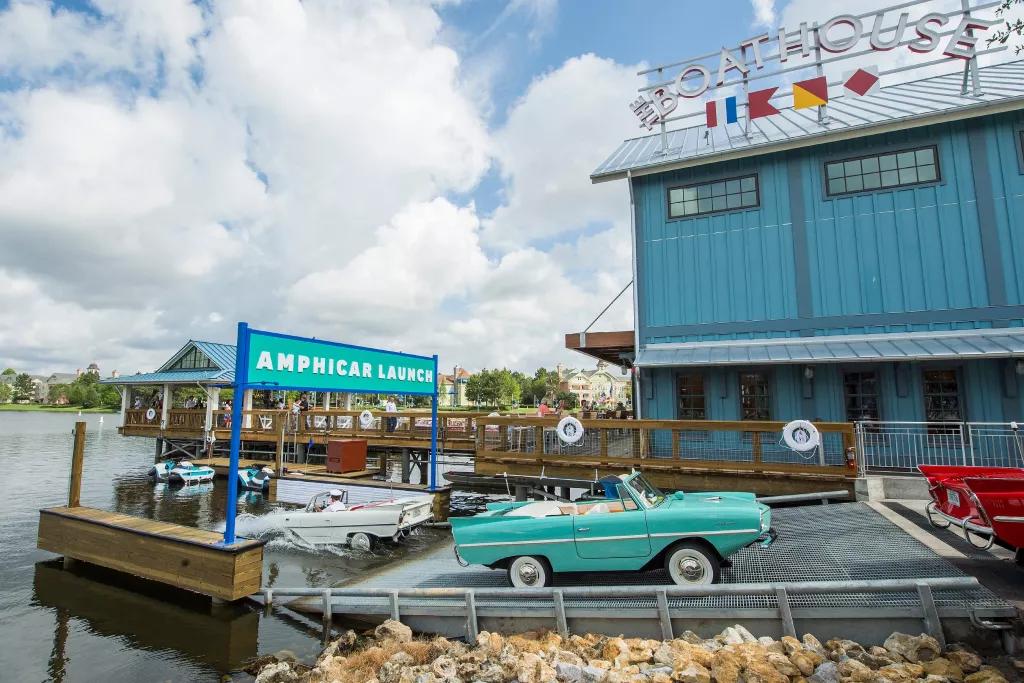 Russell's on Lake Ivanhoe: Here's another special occasion venue right in the heart of the Ivanhoe Village district just north of downtown. The elegant Russell's is a real treat for its lakeside setting, fab cocktails and extensive menu that features a succession of specialities, from Crispy Chicken Kiev to Parmesan Crusted Shrimp Linguini. They also serve up a superb burger and an outstanding weekend brunch.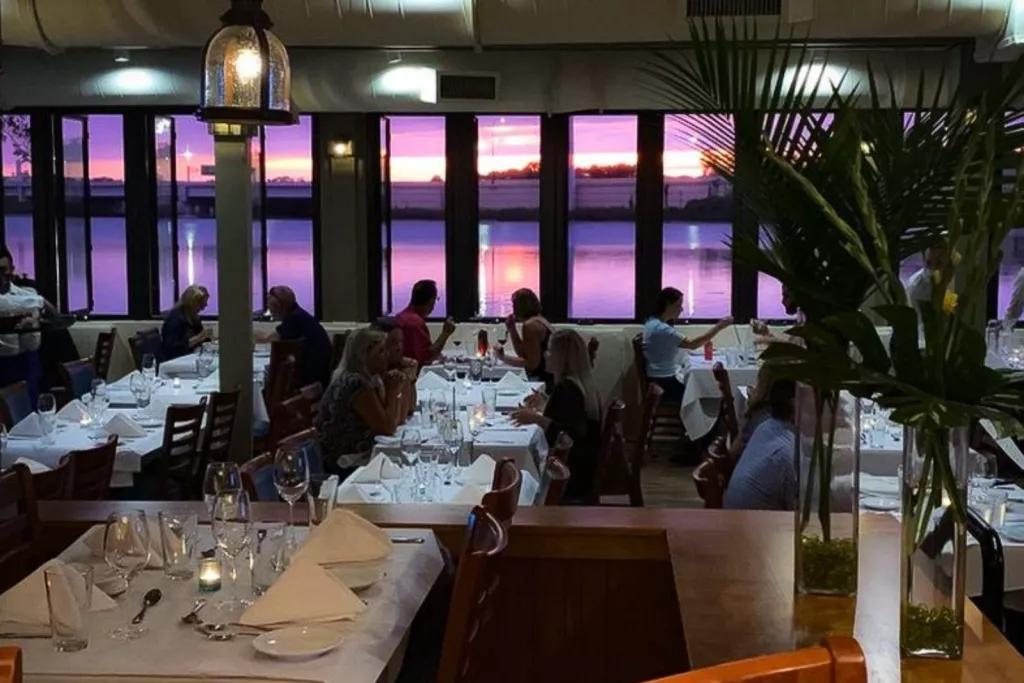 Sofrito's Latin Café: When you want something with a Latin spice and flavour, this original café in Lake Buena Vista – on the doorstep of Disney Springs – is a great choice for dishes with an authentic Cuban, Colombian, Argentinean and Venezuelan flair. You have to know your arepas from your empanadas, or you can just wade in and try anything off this super-tasty menu, along with cocktails, wine and Latin beers. 
Maxine's On Shine: You won't get many arguments about the most popular weekend brunch spot in town, as well as just a fine, lively and quality-conscious restaurant. Downtown Maxine's is all of the above and more besides, with an eclectic charm and imaginative cuisine that earned it a recommendation in last year's inaugural Michelin Florida Guide. You can't go wrong with anything on the menu here, but you won't want to miss the signature Fried Green Tomatoes & Key West Crab Cakes starter, and the San Francisco Cioppino seafood stew.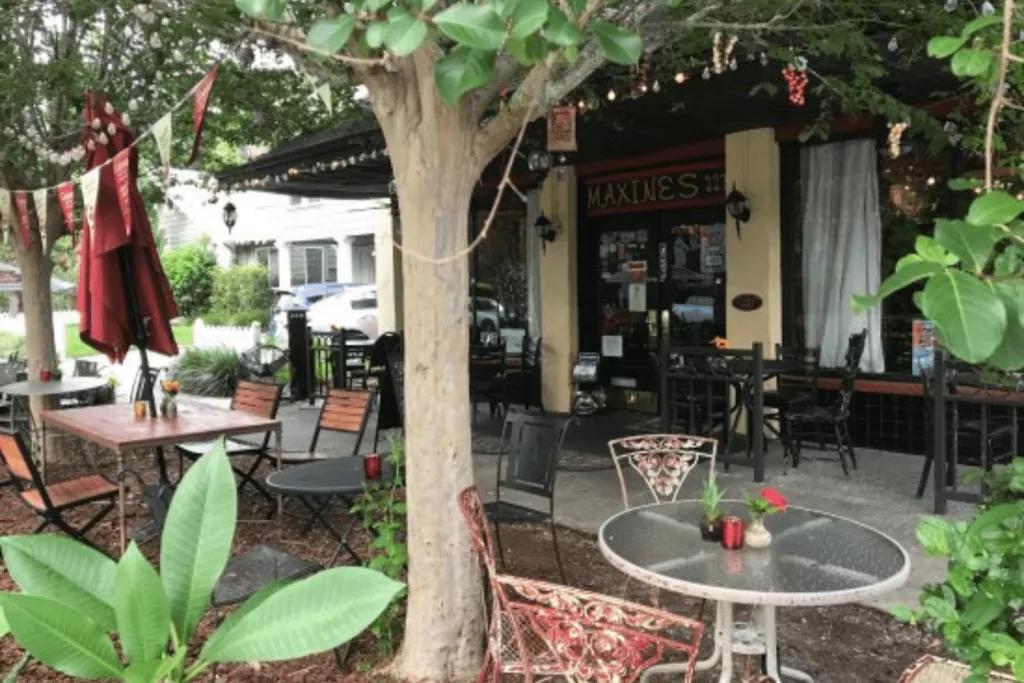 And that's our tip top 10 for now. We reserve the right to change them in future, especially as exciting new restaurants open up, but you can be pretty sure of a great meal at all of them, with options to suit all budgets.
What is your favourite Orlando restaurant? Tell us about it on the friendly Attraction Tickets forums, our Community Facebook page, on Twitter or Instagram.