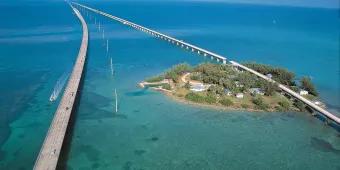 By AttractionTickets.com's Florida Experts, Susan and Simon Veness
Explore beyond the theme parks with a classic Sunshine State drive to Key West
Last week, we introduced you to a pair of Florida road trips that tick all the boxes for scenic splendour through this part of the world, opportunities to explore beyond the confines of Orlando and its theme parks. This week we're going a bit further with the one extended route that is rightly famous for its true coastal magnificence and eye-popping vistas – the Overseas Highway.
Like the A1A Scenic & Historic Coastal Byway in Part One, this is the state's other All American Road experience, a classic drive that encompasses an area which is defined as "both nationally significant and has one-of-a-kind features." And this the Overseas Highway has, in spades. We would also advocate making it a drive from Miami all the way to Key West, a journey of almost 170 miles, for maximum effect of the open road extravaganza.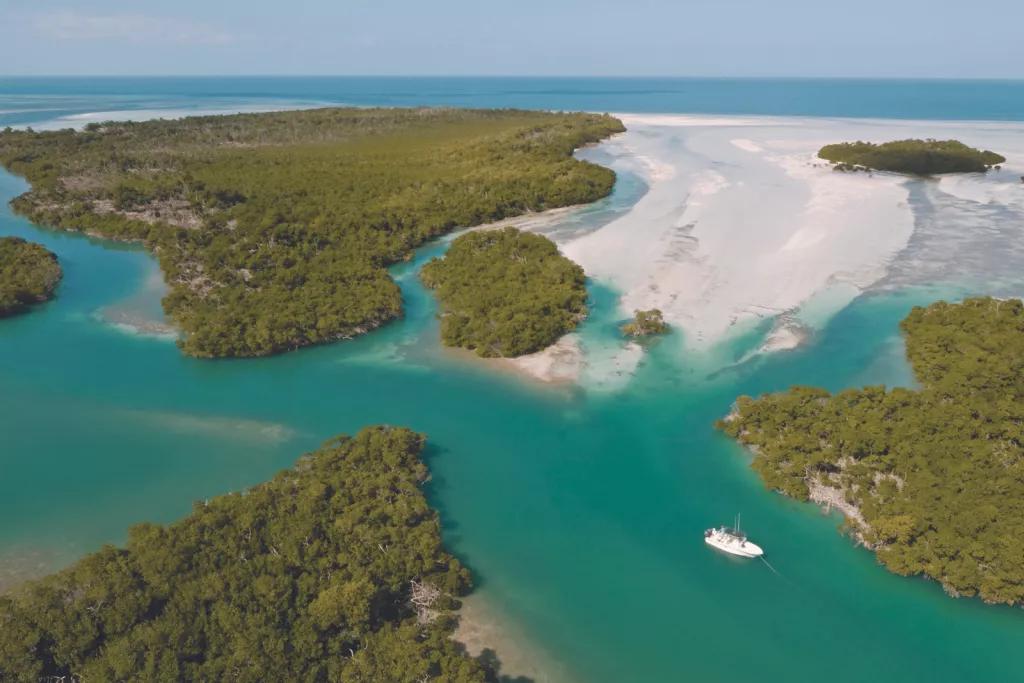 Now, the chances are you're staying in Orlando but looking for that ultimate adventure of getting behind the wheel of your hire car and just driving for the sake of it. The good news is that Florida is perfectly suited to long drives and casual meandering. The bad news is that part of the route from Orlando to Miami is deathly dull. The Florida Turnpike – the main road south – is largely flat and featureless once you get beyond Kissimmee, and you have around 150 miles of scenic boredom to navigate before things get interesting again.
This you can do by hopping off the Turnpike at junction 116 for Jupiter and getting on motorway I-95 for the rest of the way to Miami. The total driving time is likely to be three-and-a-half hours and you will almost certainly want to stay in Miami for the night before taking on the main part of the drive. In which case, the essential experience is a hotel in South Beach, the epicentre of the city's seaside essence.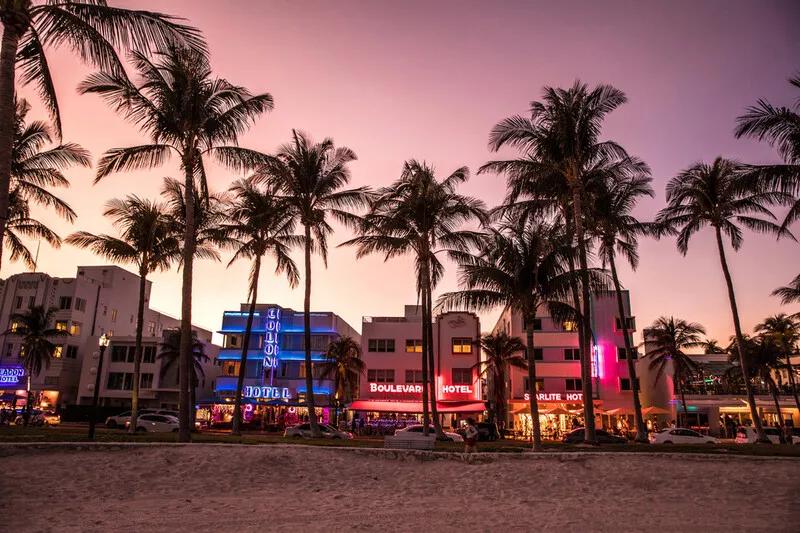 Better still, avoid the whole tedious drive-to-Miami thing by getting a cheap flight south and picking up a hire car at the airport, or, once the new Brightline high-speed rail service from Orlando to Miami opens later this year, let the train take the strain and, again, hire a car once you get there.
However, once you're prepped and ready to head further south, there's a whole smorgasbord of visual treasure and amazing experiences to look forward to. In fact, for all that you can complete the drive to Key West in about four hours, you will definitely want to book an overnight stop, or even two, en route to the USA's southernmost mainland city.
From Miami Beach, start off by taking Highway A1A back across the MacArthur Causeway to the mainland and picking up Highway 836 West (the toll-road Dolphin Expressway) to Palmetto Parkway (826) and head due south, which takes you to the Ronald Reagan Turnpike and then the "promised land" of Highway 1 at Florida City. Here is where your driving adventure really starts.
This provides the first taste of the unique scenic wonders on offer as you cut through the middle of the Southern Glades Wildlife & Environmental Area, a conservation sector with marshes and prairies that attracts a lot of hikers. Feel free to take a detour to see the Everglades Alligator Farm for a close-up experience hereabouts, including a fun airboat ride.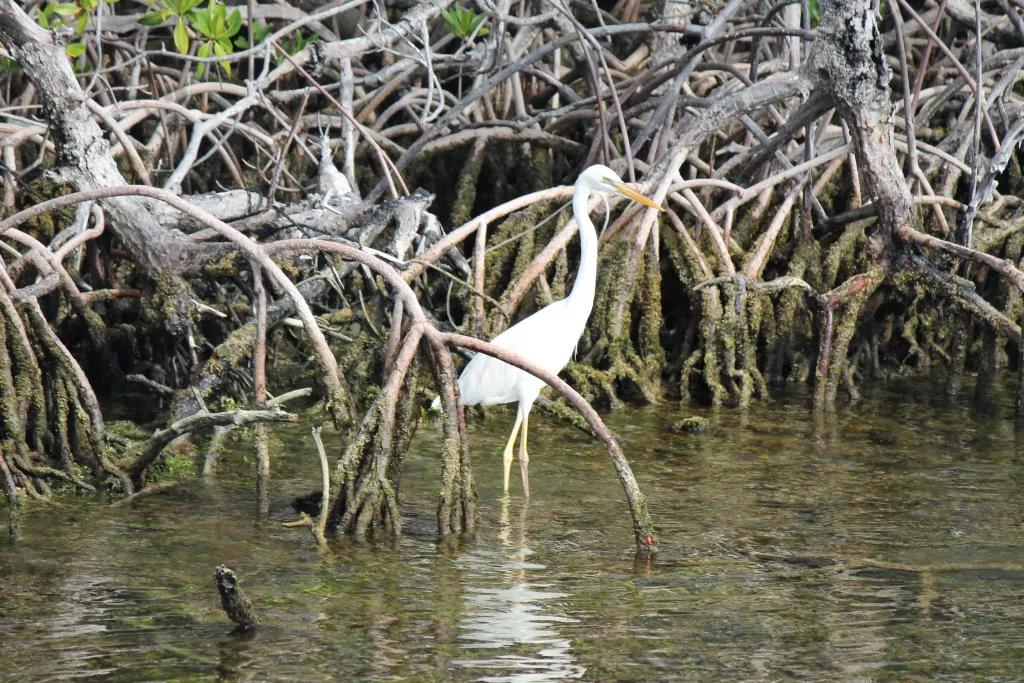 Continuing south on Highway 1 for another 30 miles brings you to the first major stopping point of the journey, the fabled Key Largo. This marks the beginning of the Overseas Highway itself, a 106-mile causeway, in effect, with a series of bridges that link the islands we call the Keys. This was where railroad baron Henry Flagler brought his impossible dream of a railway line all the way from Miami to Key West in 1912, only for his magnificent feat of engineering to be all but wiped out by the big hurricane of 1935.
The damage effectively sent the Florida East Coast Railway into bankruptcy, and the state was able to buy up the land it occupied and all the surviving bridge infrastructure to create a road route to Key West, which opened in 1938, and it is this stretch of Highway 1 you are now driving.
A stop in Key Largo is ideal, as it offers the chance to visit John Pennekamp Coral Reef State Park and the third-largest coral reef in the world. There are tours to go scuba-diving or snorkelling, or you can take a more sedate trip by glass-bottom boat, and each provides a fascinating look at this rare undersea realm.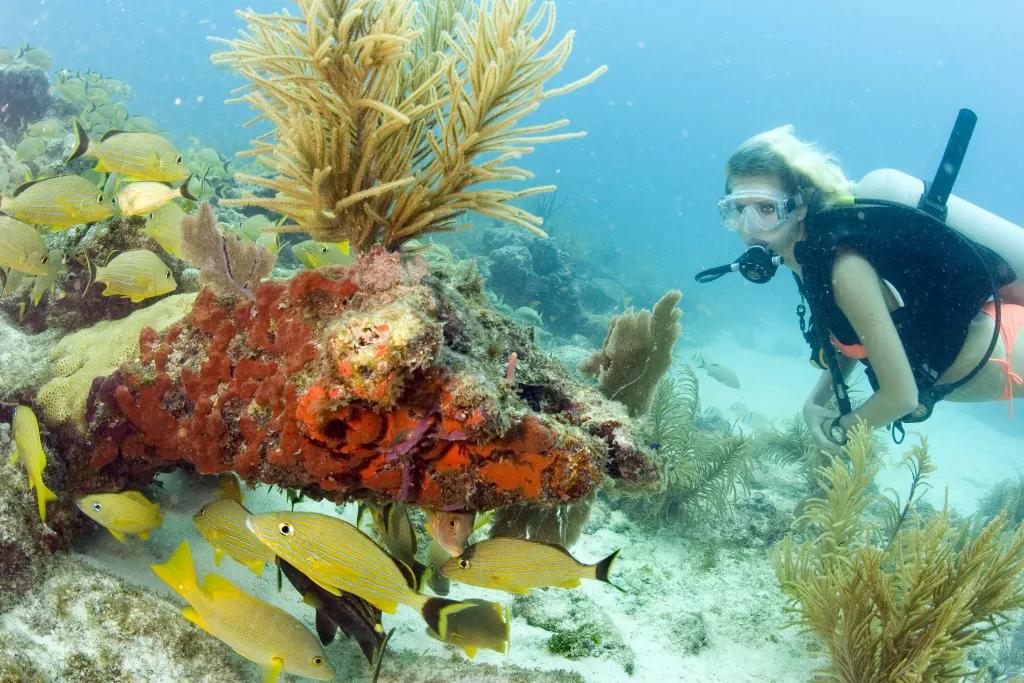 From there it is back on Highway 1 south through the islands of Plantation Key, Islamorada (for the excellent marine park Theater of the Sea), Duck Key and Marathon, which is another ideal stopping point. This is where you can visit Curry Hammock State Park, Sombrero Beach and the Keys Aquarium Encounters, a marine life facility with diving, snorkelling and feeding activities.
The final part of the drive is also the most jaw-dropping as it includes the engineering marvel of Seven-Mile Bridge linking Marathon to Bahia Honda Key, with another fab state park and the benefit of being totally surrounded by the impossibly aquamarine-blue waters. Take time for Bahia Honda State Park, with its gorgeous beach, and the Key Deer National Wildlife Sanctuary, featuring the small white-tail deer that are native only to the Keys.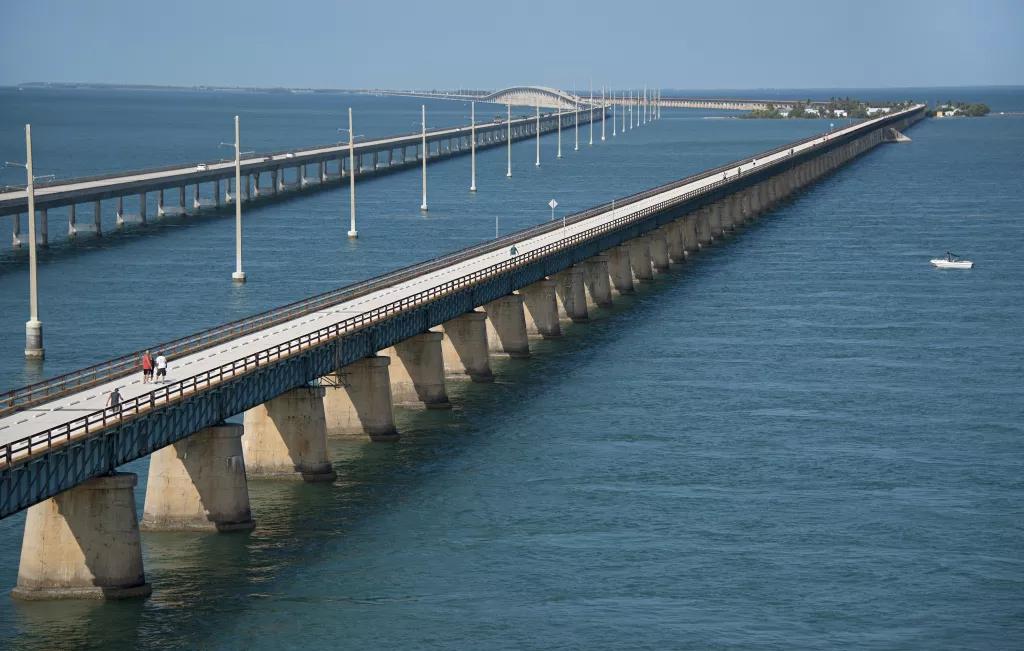 The snorkelling here is beyond compare, and this is where you'll also feel that "Floribbean" spirit start to kick in, slowing everything down to a Caribbean chillout level while keeping some of the native Floridian characteristics.
Arriving in Key West is yet another major change of pace, as this is a historic party city that enjoys a drink or three (Ernest Hemingway established his hard-drinking ways here) but also features heritage elements such as the Little White House of Harry Truman, Fort Zachary Taylor Historic State Park, Audubon House & Gardens, and the Key West Shipwreck Museum, as well as the Hemingway Home & Museum.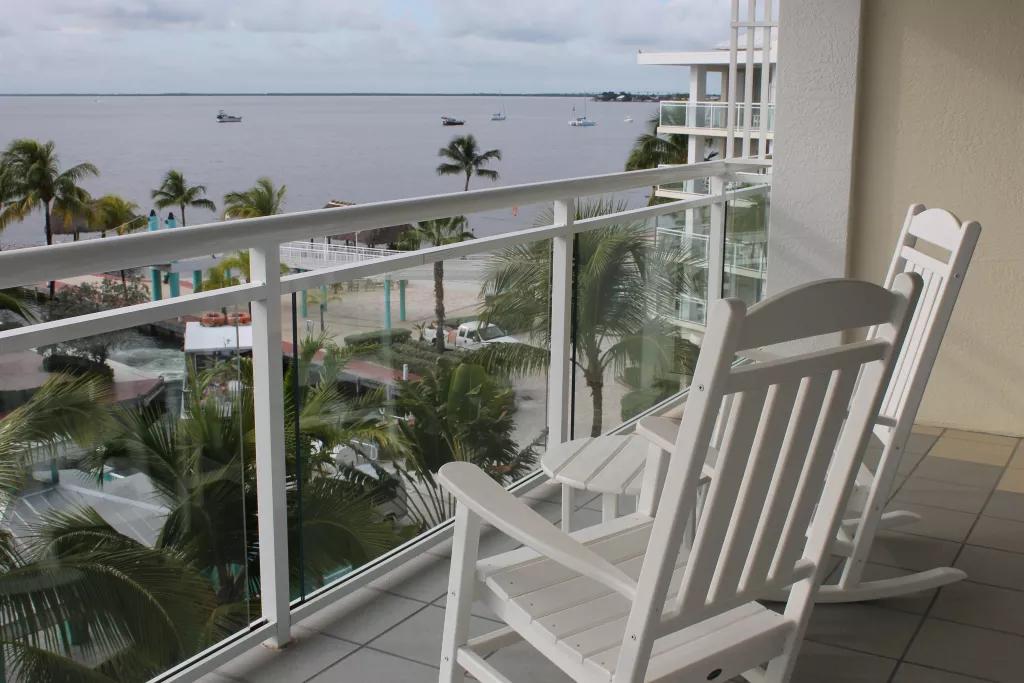 It is a fitting finale to a truly epic drive through some of the most picturesque territory America has to offer. Take four days, and you'll get a good grasp of why so many people are irresistibly drawn here, with amazing sunsets, wonderful food and several tempting craft breweries.
It all adds up to the quintessential Florida experience, just tailor-made for a slow-paced journey along a historic highway.
Have you tried any of our scenic road-trips? Tell us your experiences on the friendly Attraction Tickets forums, our Community Facebook page, on Twitter or Instagram.