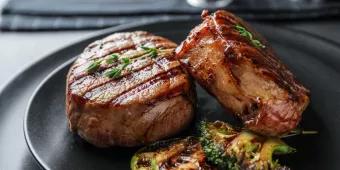 By AttractionTickets.com's Florida Experts, Susan and Simon Veness
Whether you're staying in the theme parks or happy to travel a bit further afield, there are plenty of delicious steakhouses to try in and around Orlando!
It's a question we continue to hear often: "Where can we go to get a really great steak in Orlando?" And, if you've never been here before, it makes sense. After all, a sizzling sirloin or terrific T-bone is going to cost you an arm and probably half a leg at home, but Florida is not anywhere near as expensive, for the most part.
The USA, in general culinary terms, is known for its mighty meaty qualities, and the Sunshine State is no exception. Indeed, Florida is the original home of cattle-ranching in the country (it arrived with the Spanish in the 16th century) and is still a major cattle-producing state today. That means you don't have to go far to find a fine piece of beef, while there are also a good number of restaurants that positively specialise in putting a truly great steak on your plate.
So, what should you look for? There are several obvious chain restaurants that all jostle for attention in the main tourist areas. The likes of Outback Steakhouse, Longhorn Steakhouse and Black Angus Steakhouse (are you seeing a pattern here?) are all good middle-of-the-road choices.
And there are several more budget-minded options that are well worth trying for decent quality and casual style, including the big British favourite of Manny's Chophouse on Highway 27 in the villa territory of Haines City as well as the Texas Roadhouse and Miller's Ale House restaurants, with multiple locations throughout the area.
Then you can really splurge at the genuinely upmarket choices like Morton's and Del Frisco's, two national companies that really turn on the style for both fine dining and succulent cuts of meat.
Looking at the various choices by area in Orlando, here are the ones we highly recommend:
Walt Disney World Resort
It stands to reason that Disney will have some of the most divine offerings when it comes to a steak fiesta, and the places to head for are Disney Springs, plus Disney's Yacht Club Resort and the Walt Disney World Dolphin.
STK Steakhouse: Rated in the Top 100 Steakhouses in America, this Disney Springs venue serves up premium quality steaks - like their Wagyu Flat Iron - in Small (6-8oz), Medium (10-18oz) or Large (up to a whopping 48oz!), all in a lively, party-style atmosphere that includes a lovely rooftop terrace dining area.
The Boathouse: Although its prime speciality is seafood, this wonderfully bright and inventive restaurant in a delightful waterfront setting in Disney Springs also features some absolutely five-star steaks, all with the Blue Star Heritage Angus Beef seal of approval.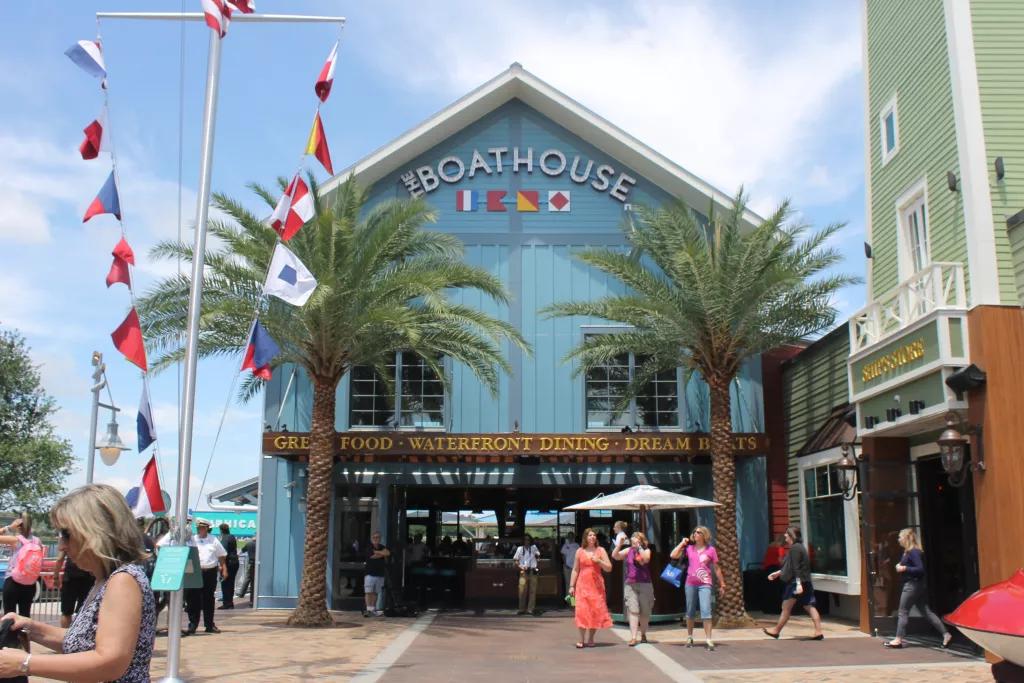 Yachtsman Steakhouse: When you're ready for that distinctive, stylish night out, Disney can offer the classic elegance of The Yachtsman, a warm, wood-panelled venue that displays all its prime cuts of beef in a double-sided glass butcher's case to ensure your tastebuds are suitably tantalised before you even order!
Shula's Steakhouse: Another more formal restaurant, Shula's is WAY up in our list for its legacy steak menu that features Prime, Dry-Aged and Wet-Aged cuts of bravura beef, including their Herb-Crusted Prime Rib that comes with genuine Yorkshire pudding.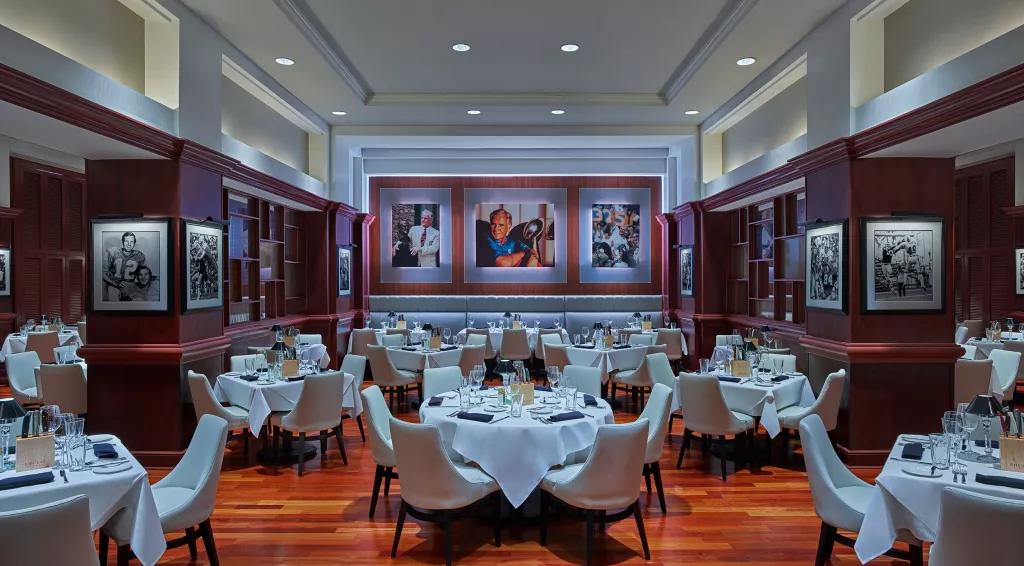 Bull & Bear: Not an official Disney hotel, but the Waldorf Astoria Orlando in the Bonnet Creek enclave within Walt Disney World Resort offers the revered Bull & Bear, where an opulent menu is highlighted by arguably THE greatest steak in town: the gargantuan Tomahawk Ribeye for two (at a princely $170!).
Universal Orlando
Not to be outdone, Universal has two venues that should definitely be on your radar for that fabulous filet.
The Palm: Located inside the chic Hard Rock Hotel, The Palm is based on the upscale New York version of the same name, and its signature Italian-orientated menu features outstanding steaks and chops, with classic toppings like Crab & Shrimp Bruno, Lobster Bearnaise and Black Truffle Butter. In a word, sumptuous.
BigFire Grill: A rather more modest price tag but more succulent steak deliciousness is on offer at this CityWalk restaurant, where you can enjoy a good variety of dishes from their hearth fire grill, but especially a 24oz Cowboy Ribeye, 24oz Prime T-Bone and 10oz New York Sirloin.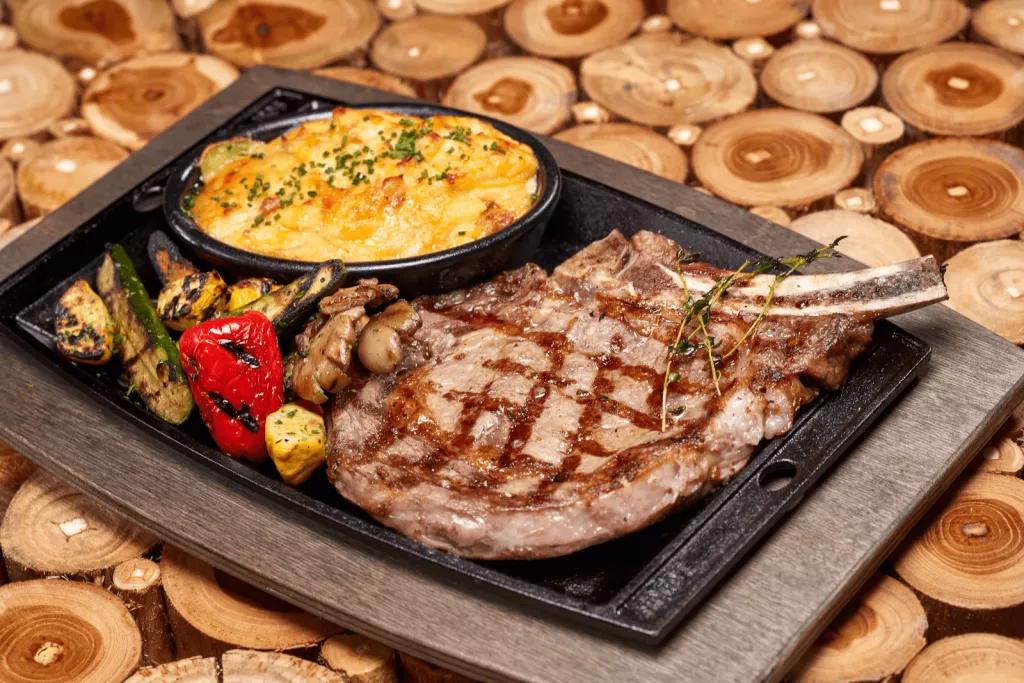 International Drive
Arguably still Tourist Central for all of Orlando's fine theme parks and resorts, the I-Drive area has the greatest variety of steakhouses in town, with menus to suit all budgets.
Tony's Brazilian Grill: When you'd like a bit of Latin flair with your sirloin, head for this I-Drive favourite just south of the Orlando International Premium Outlets shopping centre. Affordable is their middle name, but the food punches way above that humble description, especially as they offer both buffet and á la carte menus.
Saltgrass Steakhouse: This version of the national chain is hard to miss opposite ICON Park and offers a dedicated steak menu that features several mouth-watering varieties, notably a whopping 21oz bone-in ribeye. Visit at lunch and prices are close to budget territory.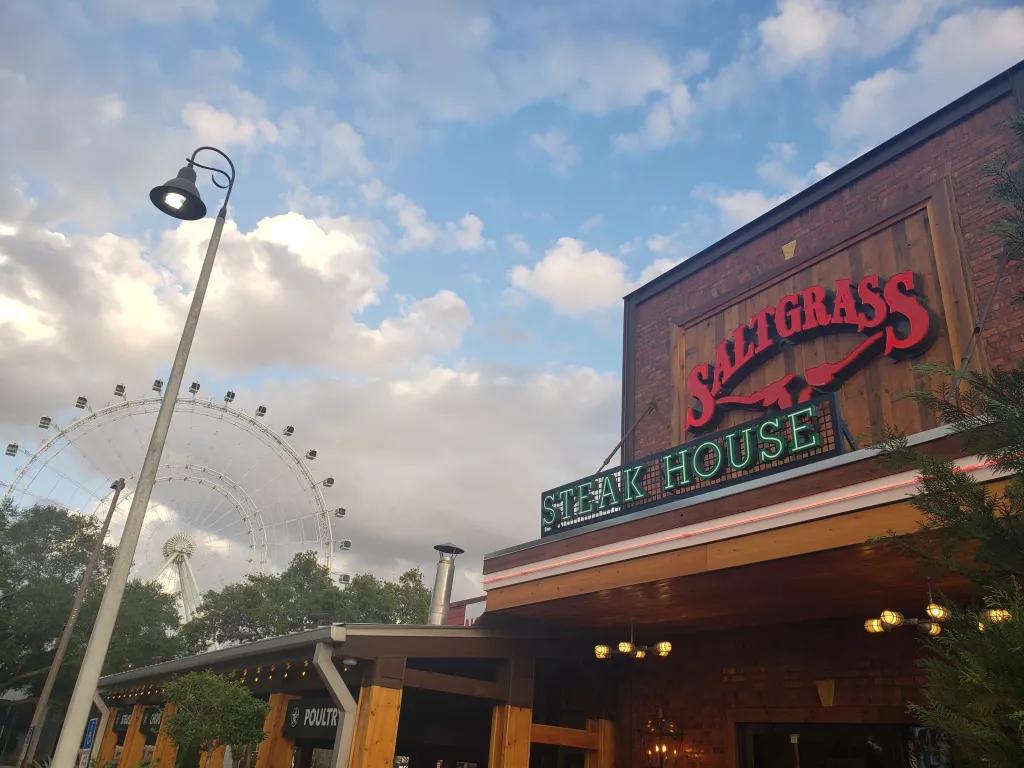 Rodizio Grill: Relatively new on I-Drive and also with Brazilian steakhouse style, this smart restaurant showcases a sizzling array of rotisserie-grilled meats featuring thin-sliced cuts of juicy steak that melt in the mouth and come with an all-you-can-eat deal for a bargain $34.99/adult at lunch and $46.99 at dinner.
A Land Remembered: Just off the I-Drive corridor at the glamorous Rosen Shingle Creek Resort on Universal Boulevard, A Land Remembered is the feature golf club restaurant and their steaks are totally, utterly superb, ideal for when you're ready to push the boat out or have a special occasion to celebrate.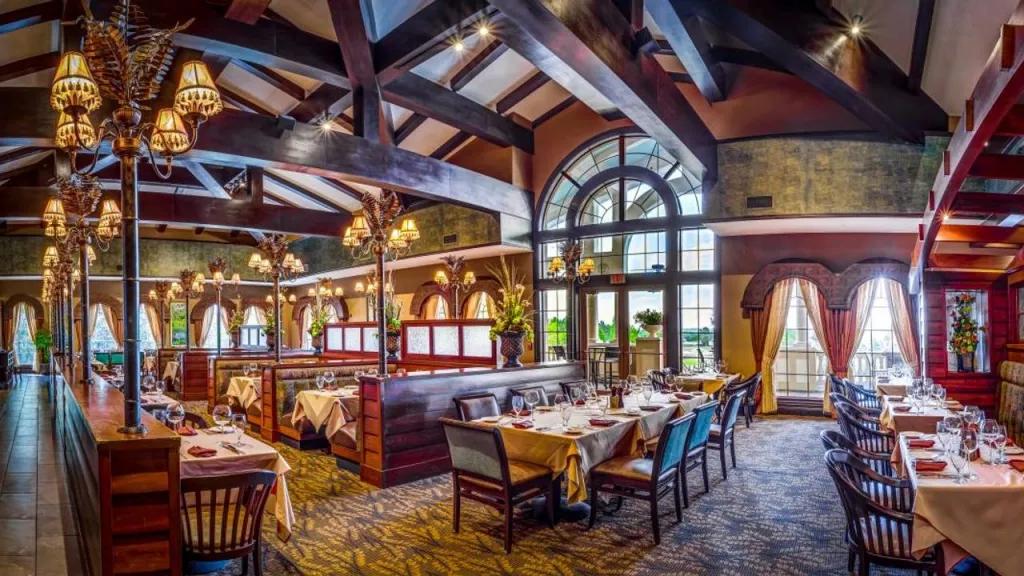 Miller's Ale House: Sports fans will be familiar with this popular local chain and, while they offer a terrific array of classic bar/diner fare, they also feature some succulent – and well-priced – steak platters, including a delicious centre-cut sirloin for just $17.99. Also watch for their Thursday prime rib dinner special at $15.99.
Del Frisco's Double Eagle: This national chain can be found in some of the swankiest locations in the country and is now on I-Drive (opposite Pointe Orlando), where their eye-catching two-storey building is home to state-of-the-art bars, outdoor patio, private dining rooms – and heavenly steaks.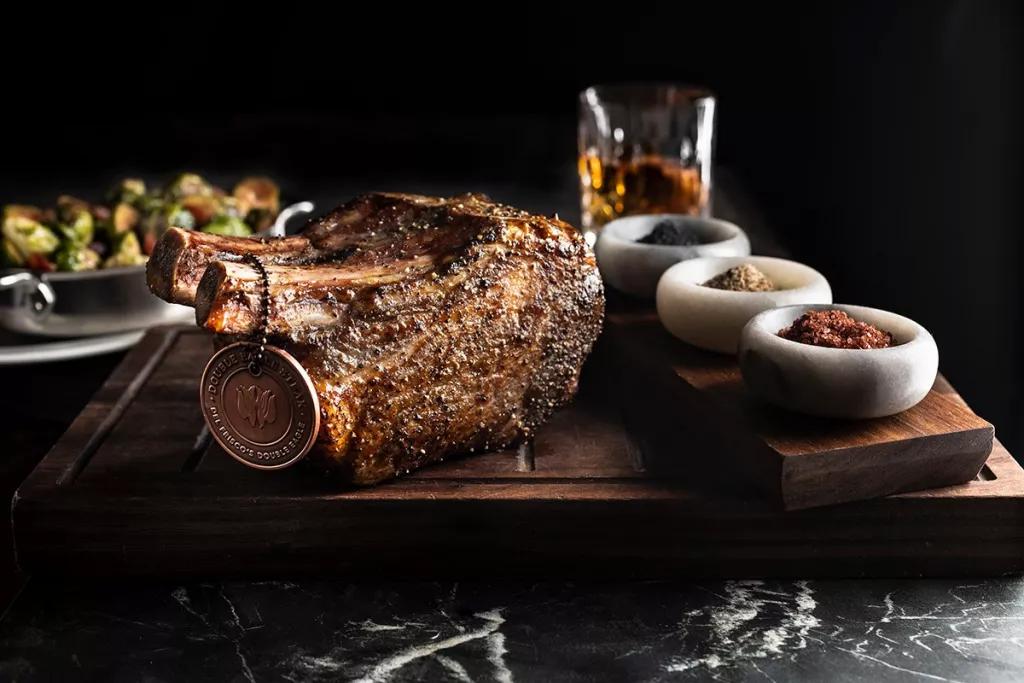 Around Orlando
While this selection still only scratches the surface, there is still more you can discover if you go a bit further afield, and we can promise that these last few are well worth the journey.
Kres Chophouse: In the heart of downtown's Church Street District, Kres is another stylish local institution that's big on style and even better for its menu, which features both steaks and seafood with a Mediterranean twist and has won all manner of awards over the years.
Christner's Prime Steak & Lobster: Just north of downtown Orlando on Lee Road, this is the locals' choice for a magnificent dining experience. Distinctly traditional, it is rare in having a formal dress code, but it is totally worth it for the high quality of all their meats, including an Angus Bone-In Filet that is to die for.
BoVine Steakhouse: Take the trouble to seek out Park Avenue in the heart of ritzy Winter Park and you will find this superb recent addition to the dining scene that has quickly established itself as a steak lover's haven, with specialities like a Bone-In Filet Mignon and Dry Aged Bone-In Prime Strip. The stuff of gourmet dreams!
What great restaurants have you discovered in Orlando? Tell us all about them on the friendly ATD forums, our Community Facebook page, on Twitter or Instagram.