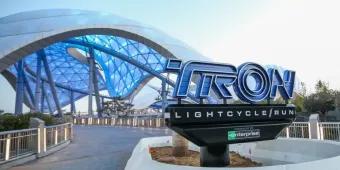 By AttractionTickets.com's Florida Experts, Susan and Simon Veness
Magic Kingdom Park's latest attraction is a futuristic blast!
The official opening is still a couple of weeks away, but we can exclusively reveal that Walt Disney World Resort's new TRON: Lightcycle/Run ride is an absolute blast – almost literally! We were fortunate to be at the big media preview of Magic Kingdom Park's long-awaited latest and greatest this week, and we were hugely impressed by what is a true colossus of an attraction, with wonderfully immersive theming, lots of cool features, and masses of high-thrill style.
But let's start at the beginning.
In the beginning, there was Tron, the 1982 movie that was among the first to use computer graphics extensively. It was massively anticipated, but largely a commercial flop. It didn't lose money but it wasn't the new sci-fi franchise Walt Disney Productions had hoped for. However, it was saved from obscurity by the video games it spawned, which in turn helped to turn the film into a long-running cult classic, and finally led to the 2010 sequel, TRON: Legacy. The franchise had arrived.
It was popular enough that Disney decided to invest in Tron, the Ride. The Lightcycle Run attraction opened first at Shanghai Disneyland in 2016, and now it is ready to take its bow on the major US stage after five years of construction stops and starts thanks to the pandemic.
With its April 4 opening imminent, we can really anticipate the most exciting new development in the Magic Kingdom for more than 10 years, the fastest coaster in the Disney realm, and one that truly puts "tomorrow" in Tomorrowland. This is a genuine immersion in the sci-fi world of the Grid, the malevolent computer program that sucked in an unsuspecting Jeff Bridges in the original movie and created a vivid neon battleground that has become completely iconic.
Now, visitors enter Lightcycle/Run to become digitized for their own journey into the Grid, one which quickly takes on ominous overtones as they get to take on the deadly Team Orange on the trademark light-cycles that Bridges battled with in the 1982 thriller, and which returned in even more dramatic style for the sequel.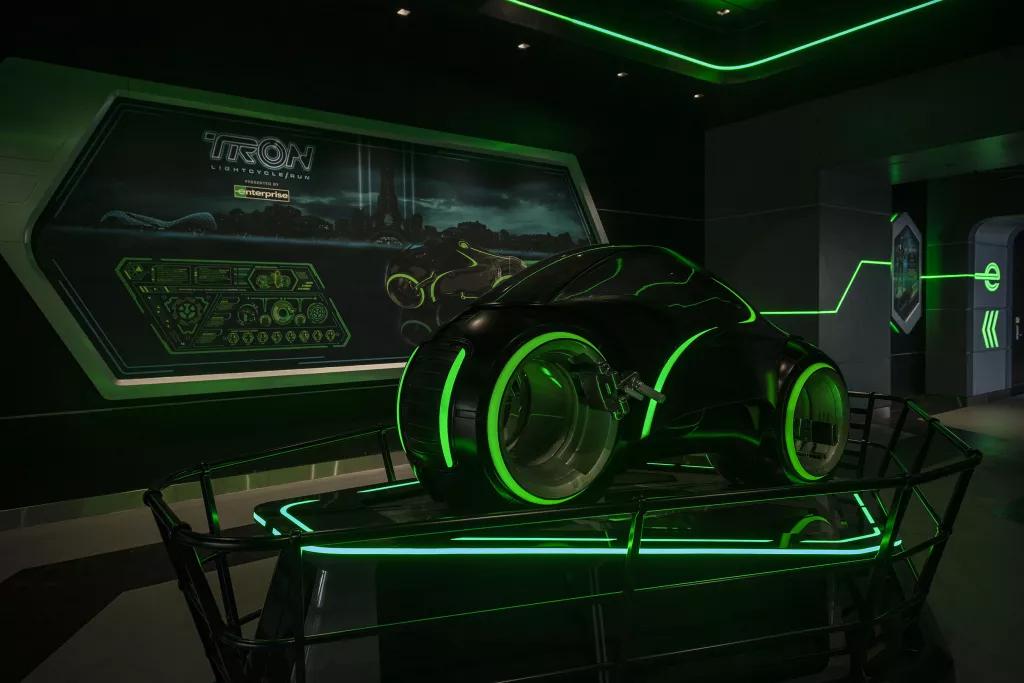 At the heart of the magnificent edifice that is the TRON building – an architectural masterpiece of flowing lines and dramatic lighting – is a roller-coaster of fiendish design with riders having to duel against the Orange enemy as they career at up to 60mph through this brilliant make-believe realm.
Shaped like the sleek electric motorbikes of the films, the coaster cars require riders to be in a racing position, reaching out for the "handlebars" as they are strapped into their vehicle. Once everyone is suitably situated, the coaster train rumbles off for a brief indoor section that leads into the Power Chamber, where the light-cycles are super-charged for the main part of the action.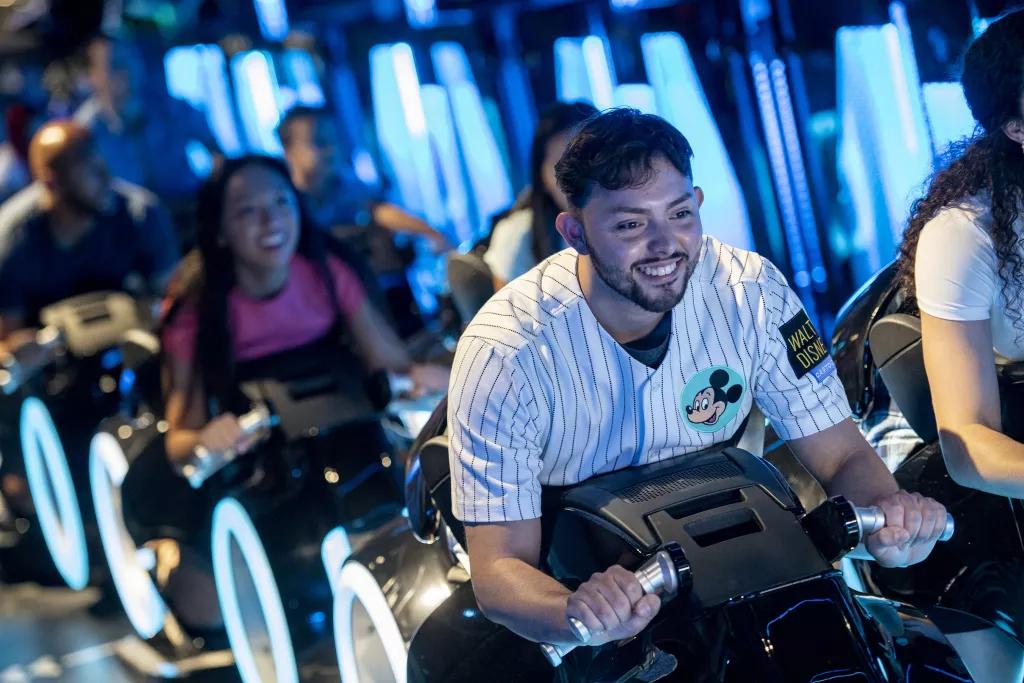 The fast-launch take-off is like being blasted out of a smooth-bore cannon, a swift and fluid dispatch that goes immediately into the outdoor (but covered) section that speeds up and over those queuing below.
It is the signature moment of Lightcycle/Run, but there is more in store. Much more. After the initial high-speed dash that most people outside will be able to see (and decide if this is for them!), the ride plunges back into the main building for the battle against Team Orange.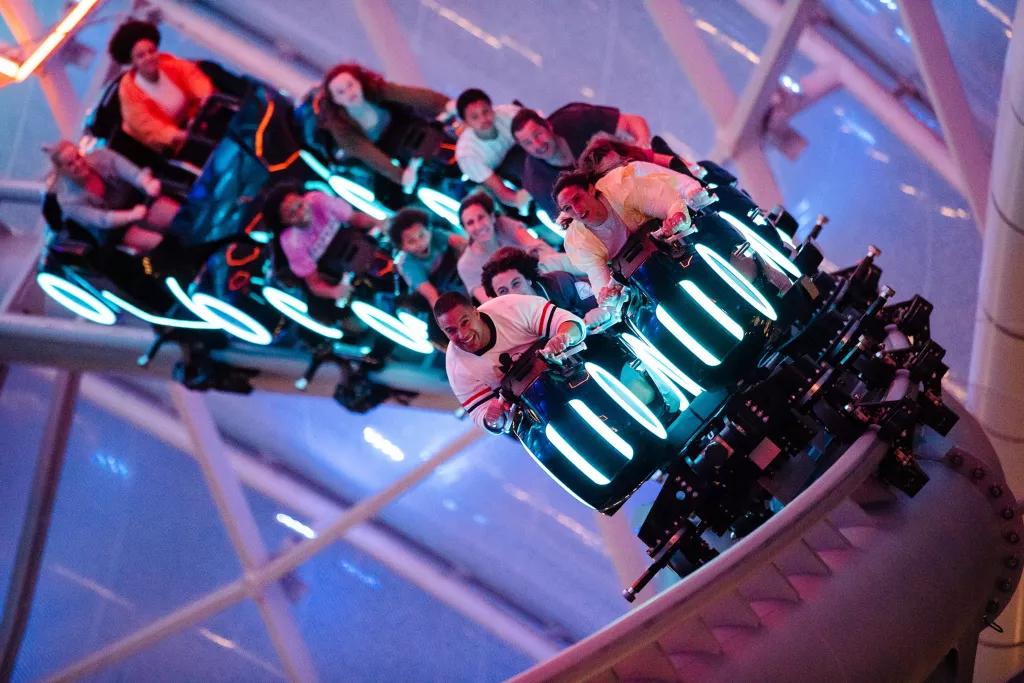 This is where the full TRON effect takes over, with a mixture of video screens, pulsating lights and epic soundtrack. This is where your duel reaches its final outcome amid more visual pyrotechnics. And this is where you experience the twisting, turning, plunging track that is part Rock 'n' Roller Coaster (Disney's Hollywood Studios), part Guardians of the Galaxy: Cosmic Rewind (at EPCOT) and all technological marvel.
There are no inversions, but the speed and tempo of the ride ensure there are plenty of thrills and a breathless finale that leaves you feeling like you have just survived a major ordeal! Yes, it is a bit short at barely two minutes from start to finish, but there is a huge amount packed into this futuristic adventure, and you will probably want to ride at least twice to take it all in.
It is also a completely different prospect at night, when the canopy lighting comes into full effect, and the outdoor section feels faster and more challenging.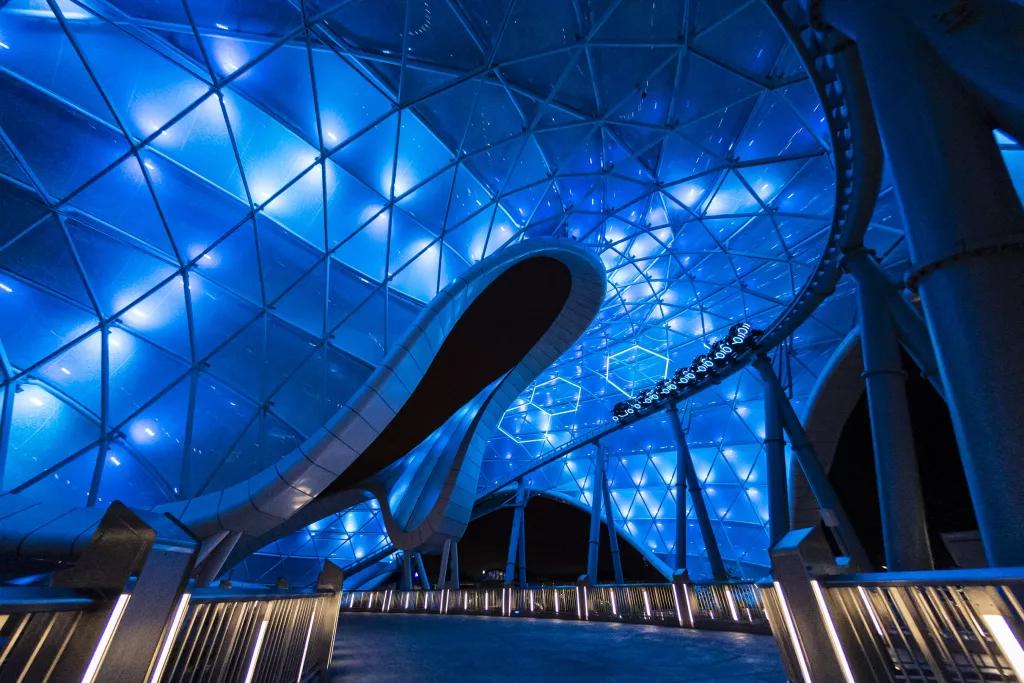 There are handy lockers, activated by your Disney Band or park entry card, in which you can leave any loose articles and small bags, and you will definitely want to deposit sunglasses here as we saw more than one pair sitting in the catch netting above the queue.
For those who can't fit into the motorbike-style seats, or those with mobility issues, there is also a standard coaster car at the back of the train that ensures you can still ride.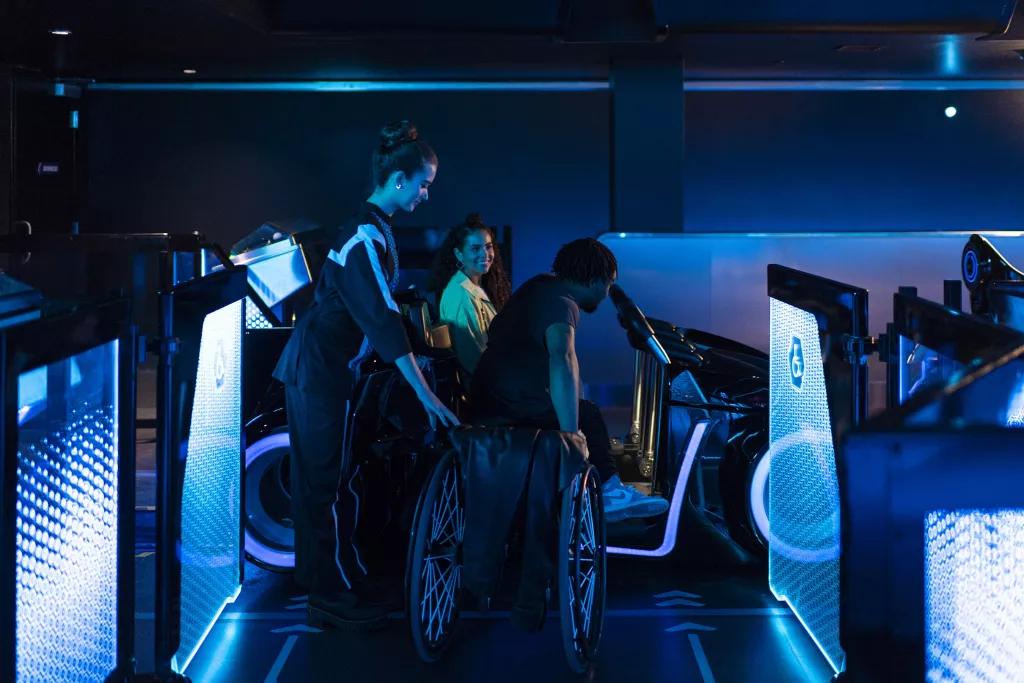 Inevitably there is also an extensive gift shop on the way out, and you will certainly be tempted to invest some holiday dollars in the trendy apparel on offer, as well as the super-cool personalised action figures that are sure to become a collector's item. The other "extra" here is the new array of Memory Maker photographs and Magic Shots that add a fun dimension to your on-ride photos and definitely shouldn't be missed.
It all adds up to a memorable experience in high-tech surroundings and clever theming. The only drawback we can see is that, once it opens and for the foreseeable future, TRON Lightcycle/Run will only be available on the Virtual Queue entry system (via the My Disney Experience app) or as a paid-for Lightning Lane option.
Each guest can request entry to the virtual queue no more than once a day during regular park hours, but you need to be quick on the My Disney Experience button.
You can see more about the attraction on AttractionTickets.com's blog, or in their recent video:
Are you ready to ride the TRON coaster? Give us your thoughts on the friendly Attraction Tickets forums, our Community Facebook page, on Twitter or Instagram.