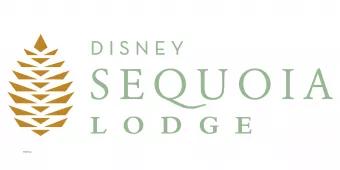 By Caron, an AttractionTickets.com Disneyland Paris Expert.
Our Disneyland® Paris Expert's best tips for the most magical trip to Disneyland® Paris!
The main reason we booked to stay at Disney Sequoia Lodge was because neither of us had stayed here before, also, as it was Christmas time, we wanted an onsite hotel that was within walking distance to the parks. It is located about a 10-minute walk to the park entrance and less than 5 minutes to Disney Village®, situated in a forest like surrounding with huge trees everywhere - it felt very cosy. The reception smelt amazing, whatever they were spraying I wish they sold, I'd have bought it! Very warm, welcome feeling.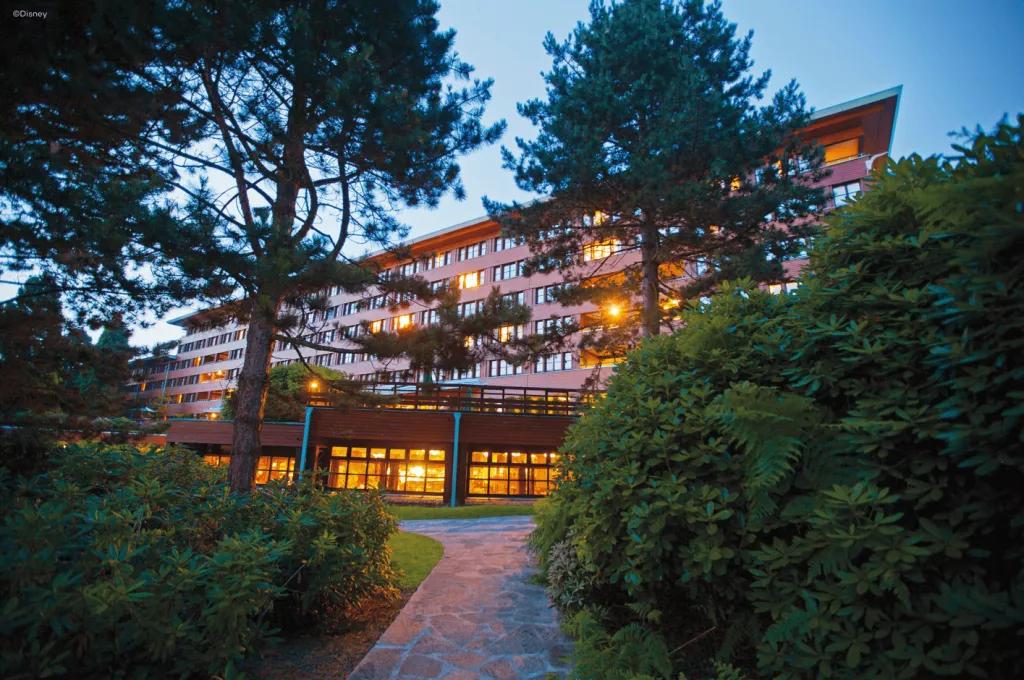 We were booked into a standard room which are called lodges; these are buildings located around the main hotel, named after national parks. We were in Yosemite Lodge, which is a minute or so walk from reception. The room was perfect for what we needed - we had 2 double beds, tv and a bathroom with a separate sink. It was comfortable and clean, and the room also had a safe and cot.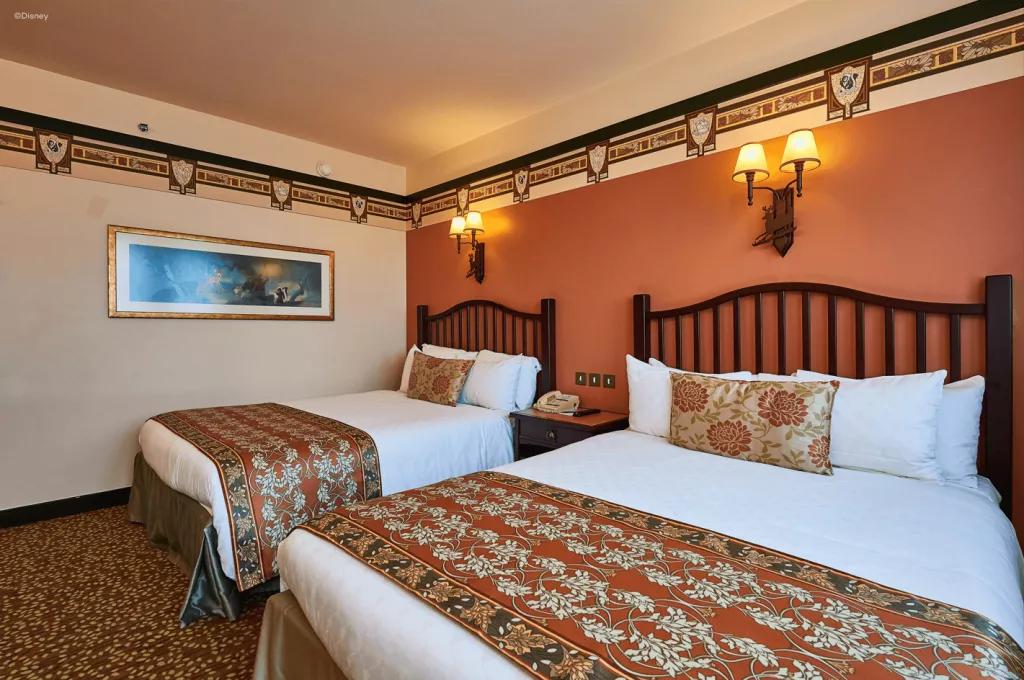 There is one restaurant in the main hotel, Hunter's Creek and Beaver Creek Tavern. This is a self-service buffet restaurant and seemed very popular at breakfast! We had dinner here and there was plenty of choice, even for vegans and vegetarians. Be sure to make a reservation though as it gets booked up fast! There is also a bar– Redwood Bar and Lounge which is located just by reception, perfect for a night cap by the fire.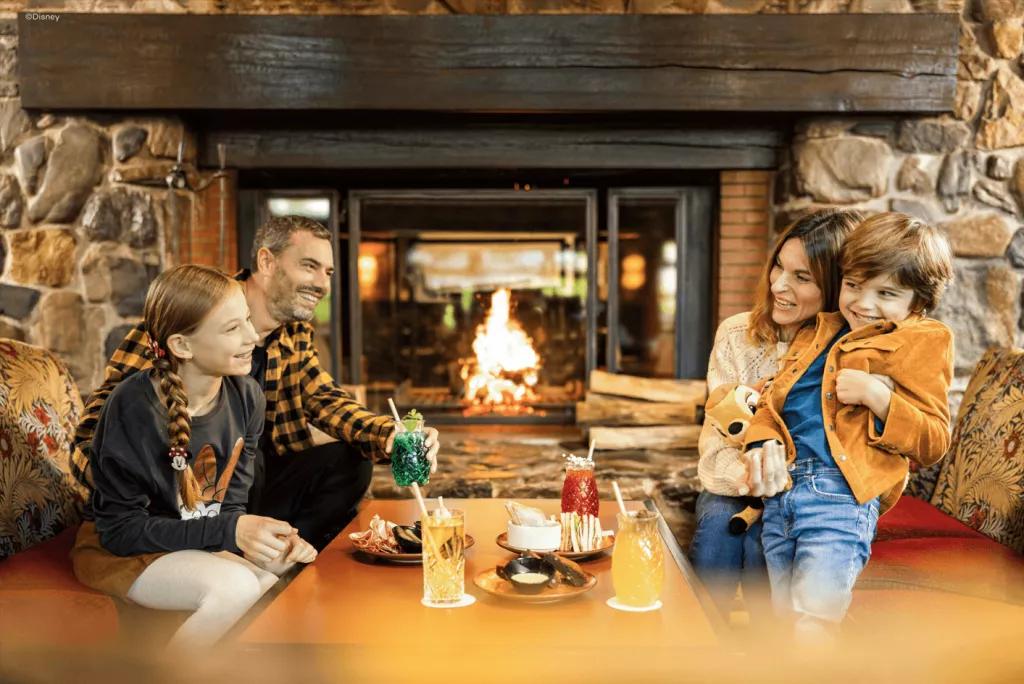 A pool and fitness centre are also available subject to opening times.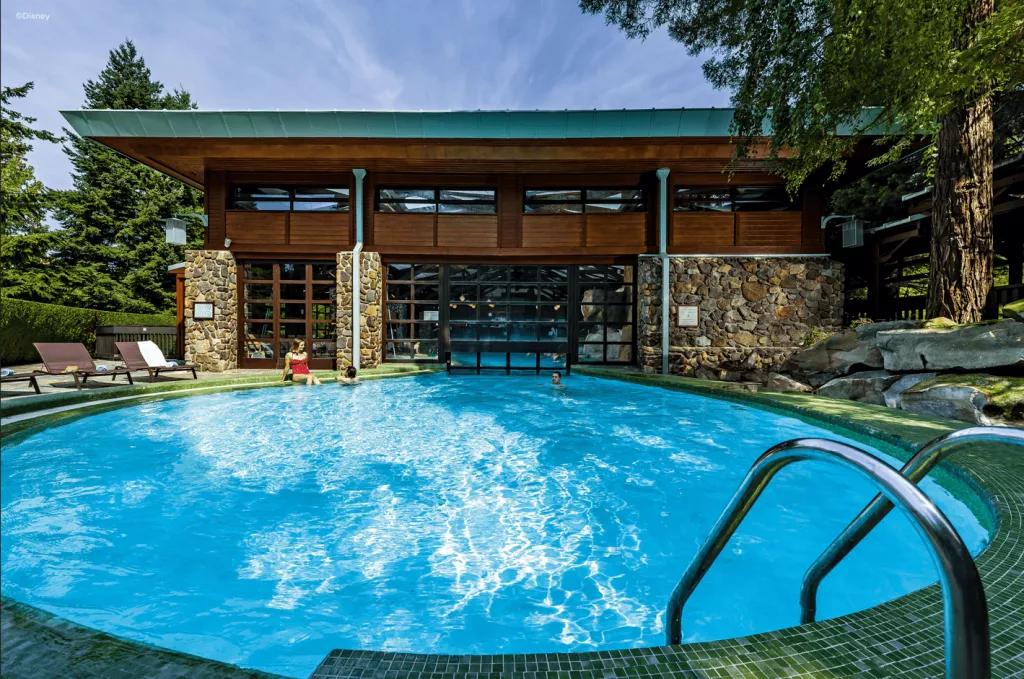 Just around the corner from reception they have a good-sized gift shop selling everything from snacks, drinks, clothing and the usual souvenirs, we also bought the PhotoPass from there too, the staff are very helpful and knowledgeable, and they explained how it all works very well.
The concierge desk is in the area by the bar, with very helpful staff who all spoke perfect English and were happy to help with any questions we had. We asked each night which park had the extra magic hours the following day so we could be prepared.