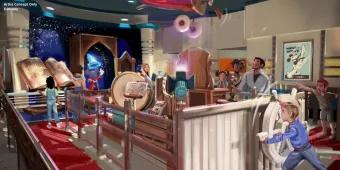 All the latest from Walt Disney World Resort in Florida, Disneyland® Paris and Disneyland Resort California!
From updated nighttime spectaculars to new attractions, and more information on 100 years of the Walt Disney Company, here's everything you need to know about the latest Disney Parks announcements.
Disney's biennial D23 Expo is over for another 2 years, but not before we got some exciting news and updates from the Disney Parks, Experiences and Products presentation! Josh D'Amaro, Chairman of Disney Parks, Experiences and Products took to the stage on Sunday, along with some special guests from Imagineering, to give us a glimpse into what's to come over the next few years across the Disney Parks, Disney Cruise Line and beyond! 
With so many announcements, we know it can be hard to keep up with what is happening where, so here's our overview of everything coming to Walt Disney World Resort in Florida, Disneyland® Paris and Disneyland Resort in California. 
Walt Disney World Resort in Florida 
In Magic Kingdom Park, the much anticipated TRON / Lightcycle Run will be opening in Tomorrowland in Spring 2023, while Tiana's Bayou Adventure will be opening in place of Splash Mountain in late 2024. It was also announced that the fan-favourite Hatbox Ghost will be added to the Haunted Mansion and that an updated fireworks spectacular over Cinderella Castle will see the return of "Happily Ever After"!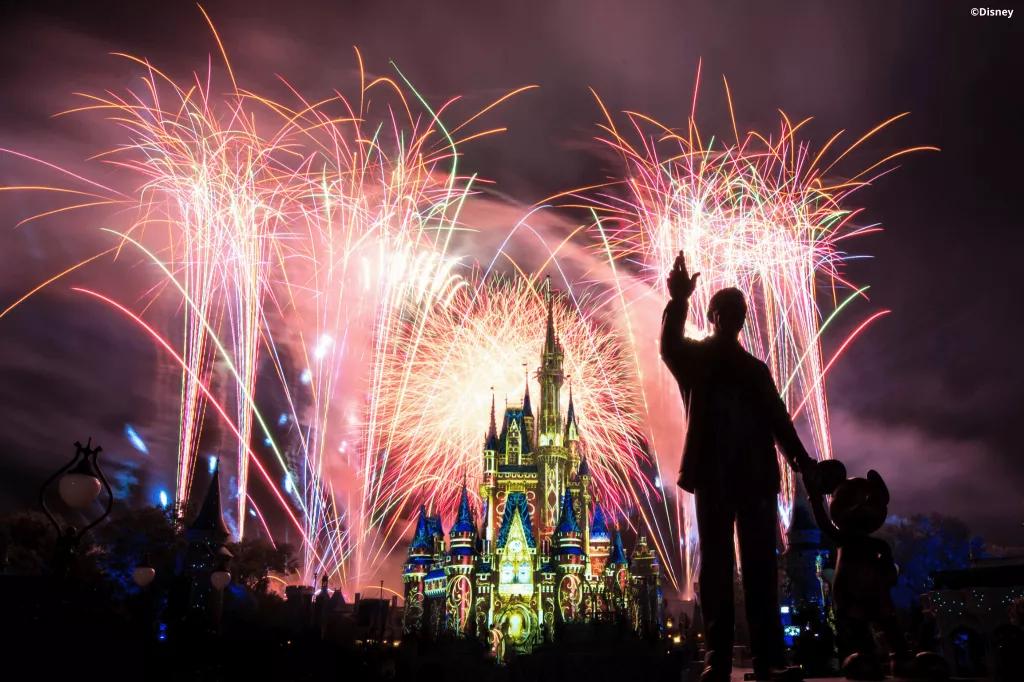 In EPCOT, Journey of Water - a walk-through attraction inspired by Moana and her connection to the ocean - will be opening in late 2023. A concept model of what will be a 16-foot tall Te Fiti was revealed in anticipation of this attraction and we think it looks spectacular! A new statue was also unveiled, called "Walt the Dreamer" which will sit in the World Celebration neighbourhood towards the front of the Park once it is completed in late 2023. Finally, fans will soon be able to see their favourite purple dragon as Figment steps out of Journey into Imagination and returns as a meetable Character! 
The possibility of future expansions was also discussed, including Coco- and Encanto-themed areas behind Big Thunder Mountain Railroad in Magic Kingdom Park and new concepts for Dinoland U.S.A. in Disney's Animal Kingdom Theme Park. 
Disneyland® Paris 
In Walt Disney Studios® Park, the previously announced Frozen-themed land was confirmed as the next major milestone in the Park's expansion. A brand-new Tangled-themed family attraction was also announced, which will be part of the beautiful walkway and gardens leading up to the new land. Sticking to the royal theme, we got a first glimpse at concepts for the renovated rooms at the Disneyland Hotel, which will be themed after classic princess tales including Frozen, Tangled, Cinderella, Sleeping Beauty and more!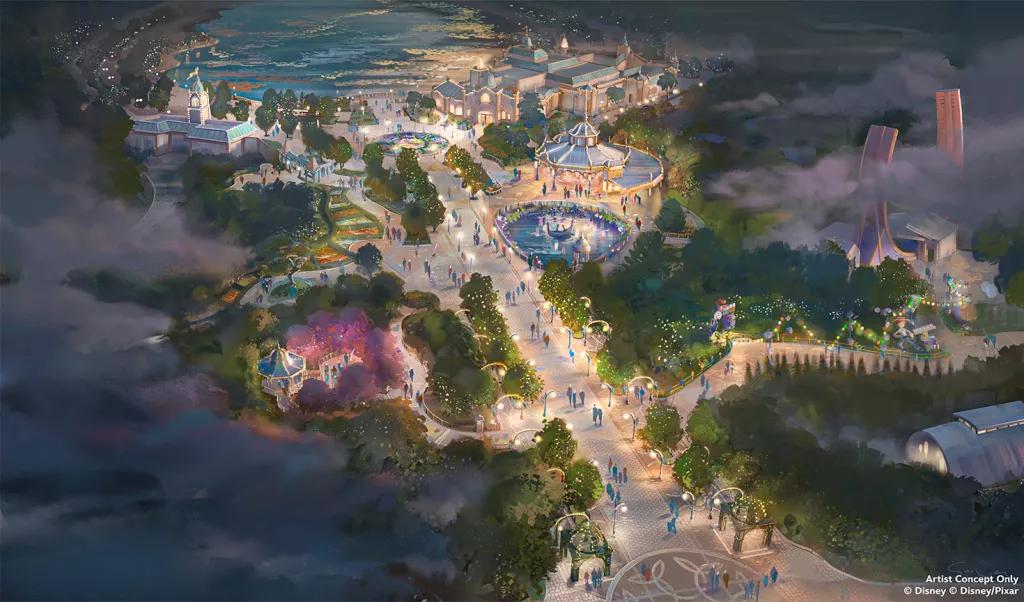 The ongoing 30th Anniversary celebrations will be continuing until 30th September 2023 to give even more people the chance to "Dream… and Shine Brighter" and experience the fun! A brand new show in Walt Disney Studios® Park will also join the festivities, called "Pixar: We Belong Together". We don't know much about this yet, but from the concept art, we can assume that the characters from Monsters Inc will be part of it! 
Disneyland Resort
In Disneyland Park, Mickey & Minnie's Runaway Railway will be taking centre stage in Mickey's Toontown Area from early 2023, alongside some new interactive and immersive experiences for guests of all ages. Over in Star Wars: Galaxy's Edge®, fans of the Disney+ series will be able to meet the Mandalorian and Grogu (aka Baby Yoda!) by the end of the year.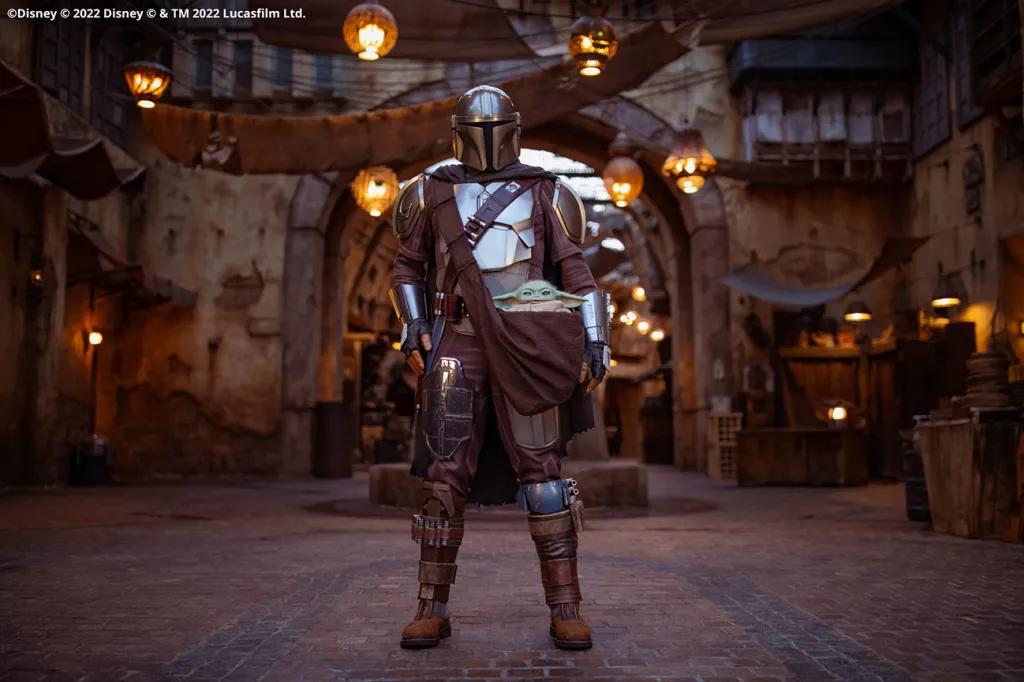 In Disney California Adventure Park, a third attraction was announced for Avengers Campus which will take guests into the Multiverse as they join the Avengers in battle. A little sooner than this though, the Incredible Hulk will be visiting in his Quantum Suit for a larger-than-life meet and greet! And from one large Character to another, guests will also be able to meet Baymax once Pacific Wharf has been transformed into San Fransokyo, with all new places to eat and shop inspired by Big Hero 6.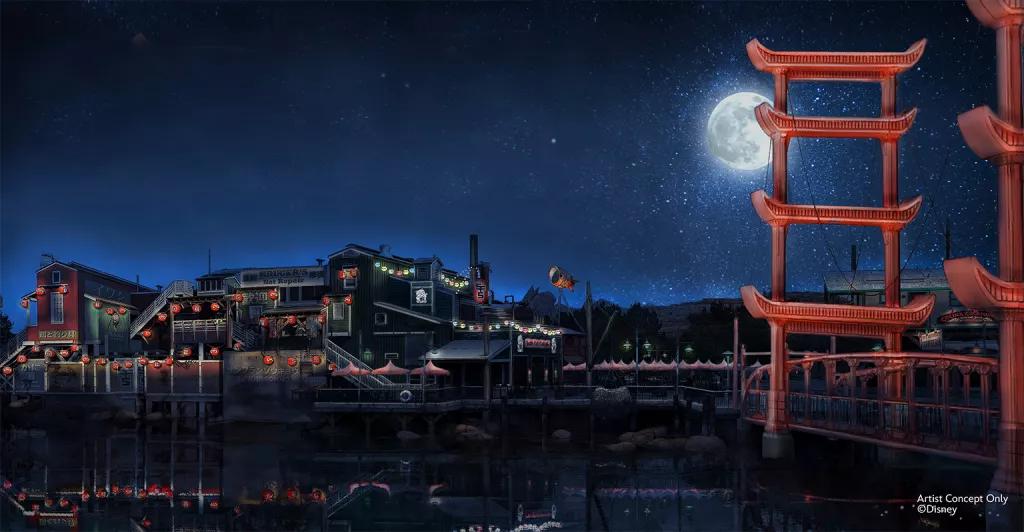 Disney 100 Years of Wonder 
Starting in January 2023, Disney 100 Years of Wonder will be a celebration of everything Disney! Disneyland Resort in California will be the hub of these festivities, but new decor, food and drink, Character Experiences, and shows will be coming to all the Disney Parks across the world to celebrate the magical 100-year history of the Walt Disney Company. 
The full extent of these celebrations is yet to be revealed, but we do know that a new nighttime spectacular will be coming to World Showcase Lagoon at EPCOT, while over in California, "World of Colour - One" and "Wondrous Journeys" will be debuting in Disney California Adventure Park and Disneyland Park respectively. Plus Magic Happens, the parade that debuted just before the pandemic, will be returning next spring! 
We can't wait to find out more about what else is in store for 100 Years of Wonder!
There's so much to look forward to across all the Disney Parks next year! 2023 tickets are now available for Walt Disney World Resort in Florida, Disneyland® Paris and Disneyland Resort - buy yours today or give our sales team a call on 0800 223 0324 to discuss our best deals and packages.