Rooms
Rooms available
Sleeps
Price per room

Max 5

There are no available rooms, please try searching for different dates or a different hotel.
Know Before You Go
Staying onsite at a Disney Resort Hotel is the ONLY way you can access the Disney Park Reservation System without the need to pay for your Disney Tickets in full - Secure your dream Disney holiday today with a €200 deposit
To enter a Disney Park, both a valid Disney Ticket AND a date-specific theme park reservation are now required
Disney Park reservations are subject to availability and are not guaranteed until you have a confirmed park reservation. 
Reservations for the Disney Parks can be made as soon as you receive your Disney hotel confirmation
On receipt of your Disney hotel confirmation, create an account on My Disney Experience and link your Disney booking to start reserving your park days!
Keep up to date with the safety measures and requirements in place at Walt Disney World
Overview
Classic Disney movies come to life at this popular Disney hotel. See Disney Characters as you have never seen them before at the larger-than-life Disney's All-Star Movies Resort - one of the most popular Value Disney Resort hotel.
Spend the evening chilling with as Disney Movies under the Stars showing, screened nightly around the Fantasia pool area.
Magic Touches

The accommodation, pools, and public areas have all been themed on timeless Disney classic films. Here you can make the most of photo opportunities with gigantic Disney characters including Herbie the Love Bug and 40-foot-high Dalmatian puppies. Sorcerer Mickey sprays water at the main pool inspired by the classic Disney film Fantasia. An additional hockey rink-styled pool pays hommage to The Mighty Ducks film series. A stay at Disney's All-Star Movies Resort would not be complete without catching a movie under the stars at The Reel Spot.

Dining

Family meal-time favourites including pizza, pasta and hot-dogs can be enjoyed at the World Premier Food Court. In-room pizza delivery is also available for those looking to dine in and avoid the limelight.

Room Upgrade

Preferred Room (standard room, but closer to all the resort amenities)

Location

Disney's All-Star Resorts are located in the Disney's Animal Kingdom Area. Disney's complimentary shuttle service runs from the hotels approximately every 15 minutes.

Parking Charges

Please note that as of 1st Jan 2020 nightly parking charges of $15 plus tax will apply - (payable locally & subject to change)

Leisure Facilities

Two creatively-themed pools and a children's wet play area
Jogging trail
Disney Movies Under the Stars

Accessibility

Wheelchair accessible are rooms available on request. Please note that these rooms are subject to availability and may be restricted to specific room categories and bedding arrangements. Rooms and facilities vary between hotels so please check at the time of booking.

Resort Address

1901 W Buena Vista Drive

Lake Buena Vista

Orlando

32830

Florida
Why we love it
One of our favourite things is to head down to The Reel Spot and watch a classic Disney film under the stars – it doesn't get much more magical than that!
Please note that as of 1st Jan 2020 nightly parking charges of $15 plus tax will apply - (payable locally & subject to change)
Hotel Facilities
Concierge Services
Feature Pool
Quick-Service Dining
Our top tips
If you're staying at a Disney Resort Hotel, use Extra Magic Hours – these give you the opportunity to escape the crowds and visit the parks outside of regular opening hours at no extra charge.
Walt Disney World Resort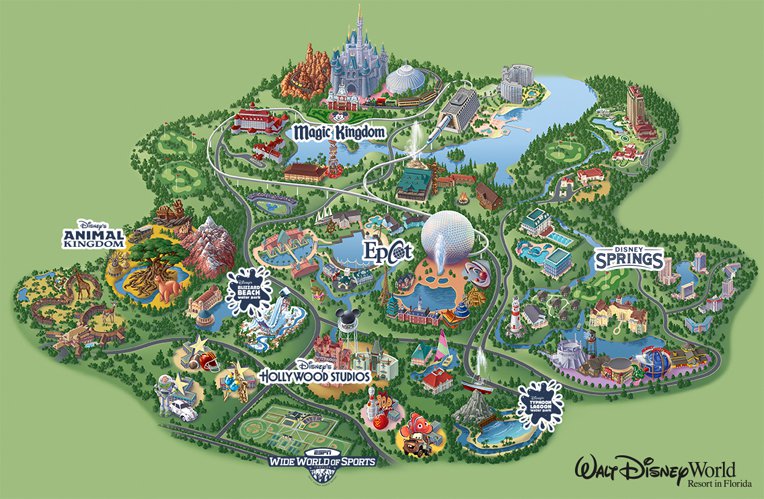 Dining
Silver Screen Spirits Pool Bar

Silver Screen Spirits Pool Bar is located next to the Fantasia Pool. While the little ones are splashing around in the pool, the adults can unwind with one of the pool bar's speciality cocktails or featured draft beers.

World Premiere Food Court

Located in Cinema Hall, World Premiere Food Court serves American food from 5 different quick-service food stations that are all named after famous theatres.
The Lyric, Majestic and Roxy stations serve meals, but if it's convenience you're after pop along to the Grand with it's snacks and cold items. If you fancy something sweet, head on over to Rialto for those tasty desserts.
Room search
Basket
Travelling

Check in:

Check out:

Hotel

Tickets

Dining
Your basket is currently empty.
Added