By AttractionTickets.com's Florida Experts, Susan and Simon Veness
The annual EPCOT fiesta is up and running, with some delightful new features
If it's March, it must be time for the EPCOT International Flower & Garden Festival, and one of Orlando's most colourful annual events. And so it is, with the Festival kicking off on the dot of March 1st, and lasting for fully four months until July 5. It is a true original Orlando showcase, and it features a wealth of the 3 'F's: flora, festivities and food!
Regular EPCOT visitors will know it also offers the (free) Garden Rocks concert series, as well as some fabulous seasonal merchandise, making for a real celebration of the horticultural arts in every sense.
And, with this year's gardening celebration, there is a real sense of a bright, new approach to this extensive Disney crowd-pleaser, which is in its 30th year, via a terrific array of all-new topiaries, plus almost FIFTY fresh dishes at the outdoor kitchens spread around the park. It all adds up to a magnificent range of sights, sounds and tastes, highlighted by the ultra-creative topiaries that are sprinkled throughout the Festival – and which feature 2021's hit film Encanto for the first time.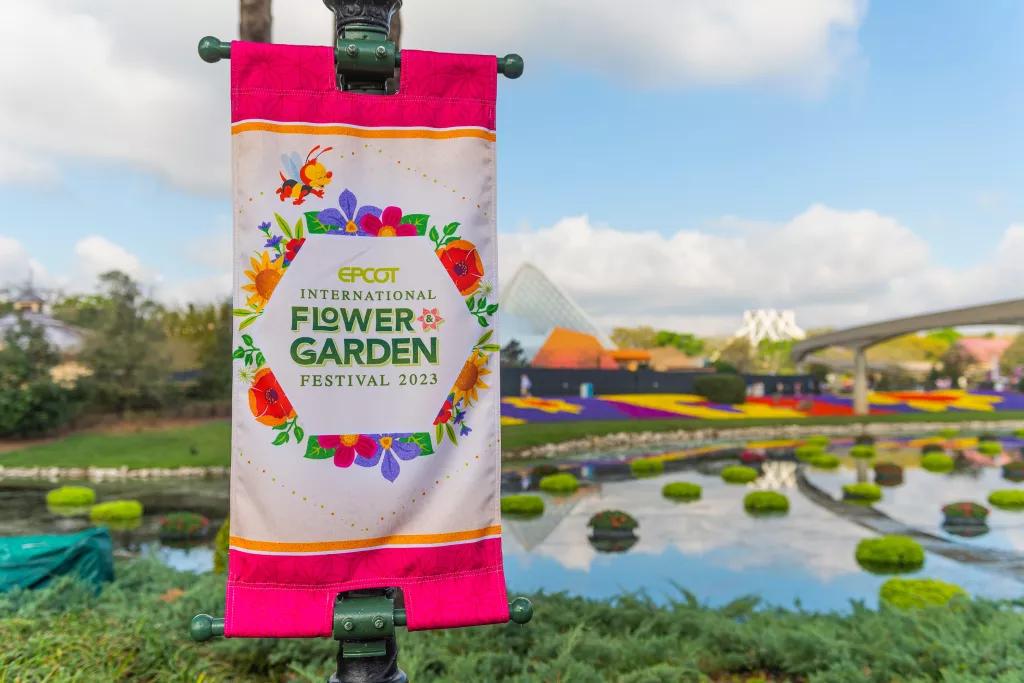 Therefore, with so much to see and enjoy, we thought we'd save you some time – and leg-work – by presenting our Top 10 Reasons to love the 2023 edition of this epic EPCOT event.
10. Orange Bird – Disney's original 1970 character, designed for the Florida Citrus Commission, has seen a real revival since 2012, appearing regularly in shopping locations, but the orange-shaped bird is really front and centre at the Festival, at the head of a whole range of 1970s-inspired merchandise that is, ahem, flying off the shelves.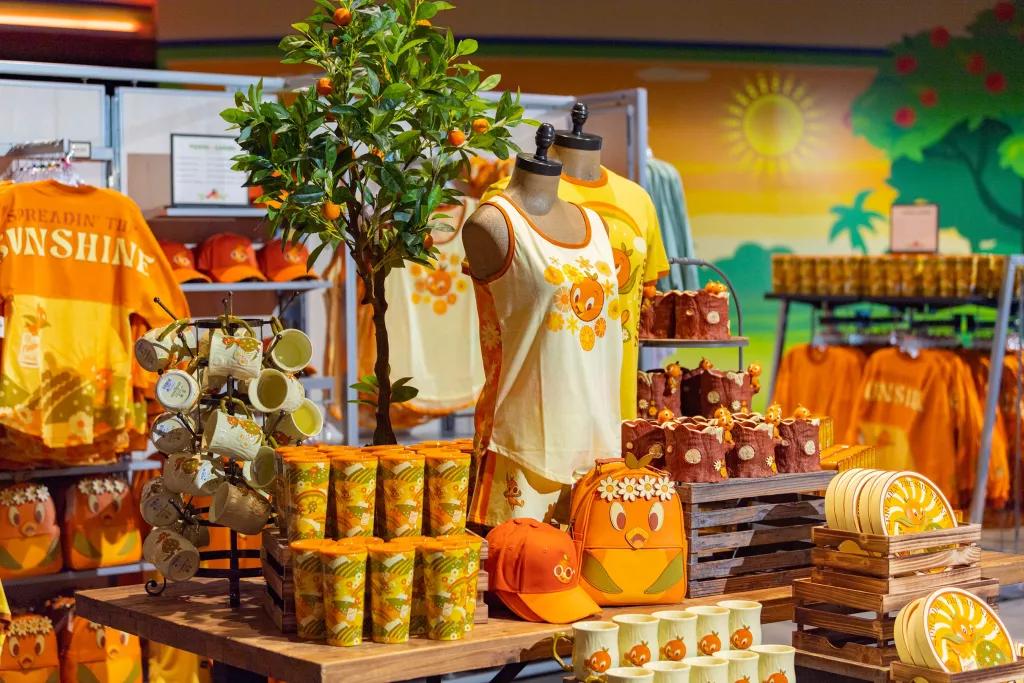 9. 1970s Bands – In keeping with that vintage vibe, there is a distinct period rock 'n roll look and sound to many of the acts appearing at the Garden Rocks concerts, which take place three times each evening (5:50, 6:45 and 8pm). From The Orchestra starring former members of ELO to Blue Oyster Cult and Don Felder of The Eagles, there is a notable preponderance of 1970s rockers.
8. Farmers Feast – This innovative outdoor kitchen next to the Test Track attraction will present a seasonal menu throughout the Festival, changing three times, from an Early Bloom Menu (March 1-April 18), Springtime Menu (April 9-May 20) and Summer Solstice Menu (May 20-July 5). Each menu will feature garden-fresh, seasonal dishes, with one outstanding 'main course' type dish for each period. From the Early Bloom menu, the Char-grilled Bison Ribeye is a must-try for us.
7. New Brews – If you're looking for that crisp, original taste from the festival's beer and wine selection, this is definitely the year to sample some delicious and highly novel flavours. Canada's Collective Arts Brewing is featuring its Blueberry & Elderberry Sparkling Hard Tea, a flavoured malt drink, while Blake's Hard Cider Co has the equally imaginative Grand Cherry Hard Cider at the Refreshment Outpost. All in all, there are fully 80 (count them – eighty!) beverage options on offer, and you may well find your new favourite among them.
6. Spike's Pollen-Nation Exploration – Here's one especially for the kids, a clever scavenger hunt ($9.99 for the official map to locate each Pollen spot along the way) that takes children around EPCOT in search of Spike the Bee, with a sticker to be earned at each location. At the end of the hunt, a surprise is on offer at either the Disney Traders or World Traveler shops.
5. Garden Graze – Take a walk on the delicious side, and enjoy a surprise at the end of your journey. Pick up a festival Passport at the entrance and use it as your guide on a fun food stroll featuring 10 tasty dishes. Once you've tried at least 5, and collected a stamp for each, you can take your Passport to Pineapple Promenade for a special treat!
4. Global Gardens – Be sure to take time for the 24 different garden settings around World Showcase and World Nature that make up the heart of the Festival. From the UK's Topiary Heritage Garden to the Spice Garden in Morocco and the splendid new traditional bamboo water fountain in Japan, this is an exercise in gardening glory, and the skill of EPCOT's horticultural team is on full display here.
3. Butterfly Landing – This annual speciality never fails to captivate everyone as it features a kaleidoscopic look at the butterfly world. Located near the Imagination! Pavilion in the World Nature area, it is a chance to see multiple species of butterfly up close and personal in this clever natural attraction.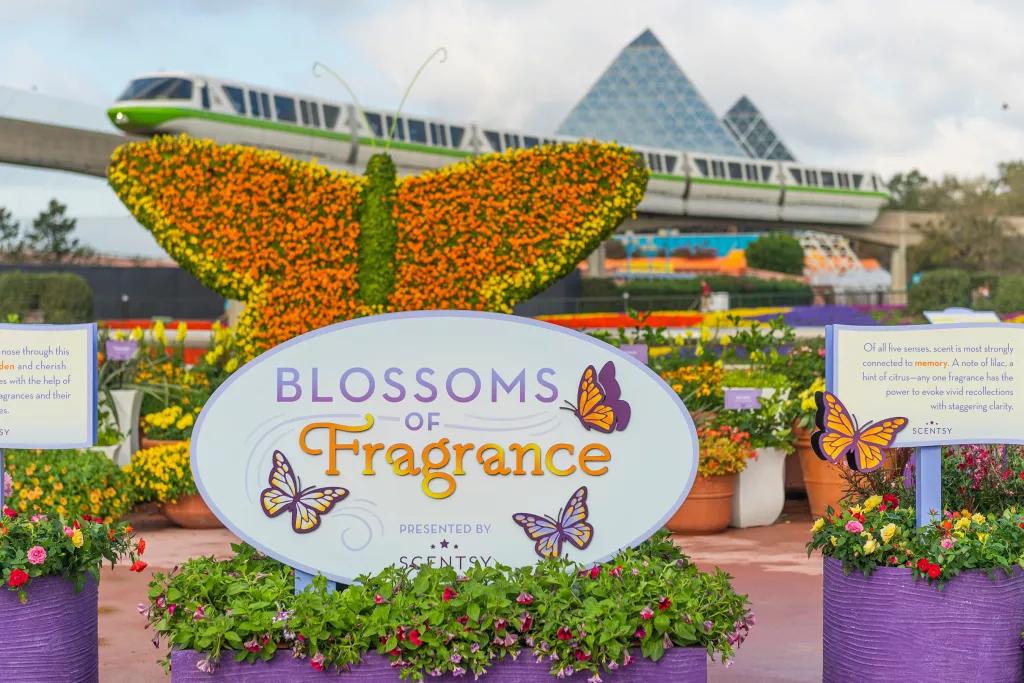 2. Magnolia Terrace – For one over-riding flavour of this year's Festival, head to the American Adventure Pavilion, where the Magnolia Terrace outdoor kitchen has a completely new menu of terrific tastes. Start with the Muffuletta Panini with ham, salami, mortadella and cheese, go on to the Spicy Chicken Gumbo or Crawfish Pie, and finish with the Bananas Foster Bread Pudding, and you will have had an outstanding sampling of the dishes on offer. Wash it down with one of the three beers or the Bayou Spiced Rum cocktail for good measure.
1. Those Topiaries – They never cease to amaze us (especially when you hear they can take more than a year to prepare!), but the Festival's array of 26 set-piece topiaries remain an absolute work of art. Traditional favourites such as The Three Caballeros, The Lion King, and Minnie, Mickey and the gang are all back again, but there is a brand new set-piece creation just inside the main entrance featuring the characters from Encanto, while Princess Tiana makes her first topiary appearance, at the American Adventure pavilion. Collect all 26 on camera and you will have something special to look back on for years.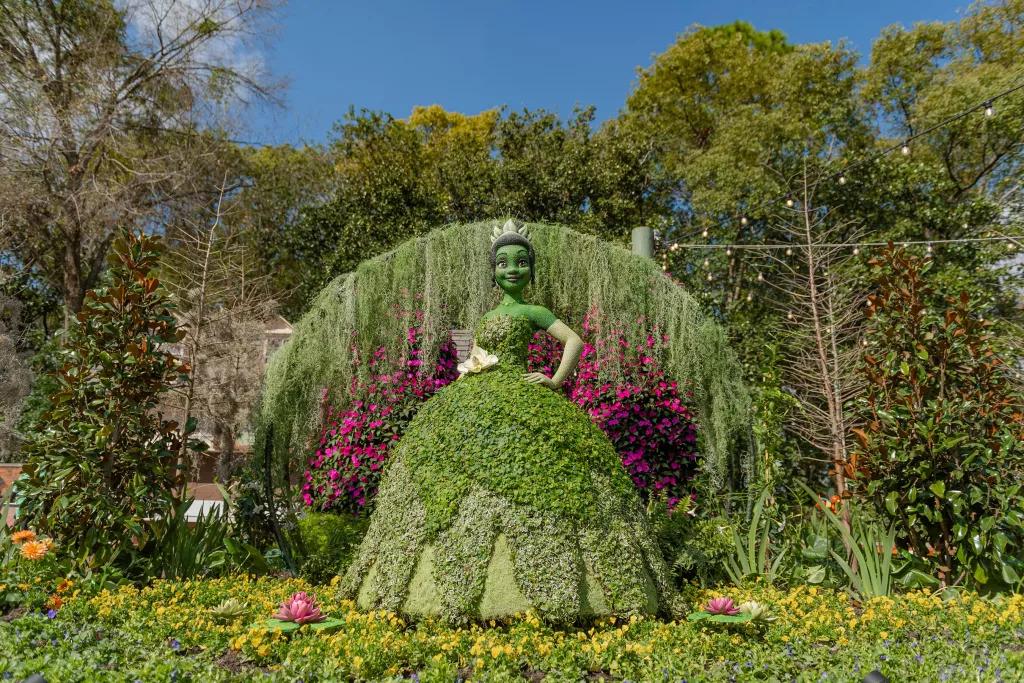 Have you been to the Flower & Garden Festival in the past? Tell us your experiences on the friendly Attraction Tickets forums, our Community Facebook page, on Twitter or Instagram.