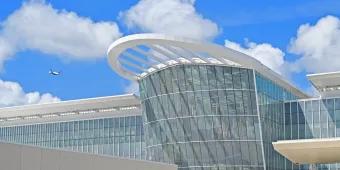 By AttractionTickets.com's Florida Experts, Susan and Simon Veness
Big changes are coming to Orlando International Airport! Here's everything you need to know about the brand-new expansion and the airlines that will soon be using it.
Orlando International Airport has long been the favourite Florida gateway for hundreds of thousands of eager British and Irish visitors.
From September 20, it is set to be an even brighter prospect thanks to the opening of its sparkling new Terminal C, part of the South Complex expansion that has cost a whopping $2.8billion. And yes, that's billion with a capital 'B'!
This has been no small undertaking. The whole enlargement of MCO, as it is known by its international airport designation, has been in the works for more than 20 years, and the main construction process since 2017.
Most visitors will know the airport from its existing terminal, which is split into the A and B sides, with four connecting automated trams to the actual departure/arrival gates.
The most recent expansion was completed in 2000, with the last additional gates added in 2006. Ever since, MCO has been getting busier and busier, to the point where it handled a record 40.3 million passengers in 2019 and predicts almost 50 million this year.
To our eyes, the airport remains a user-friendly gem that has a lot to recommend it, but, for all its expansive style and generous amenities, there's no arguing it is starting to get congested and in need of a boost.
Well, Terminal C is poised to provide that, and a whole lot more. We were given an advance preview last week during a special media tour, and we can definitely attest that it's going to be C for Cool. Make that super-cool.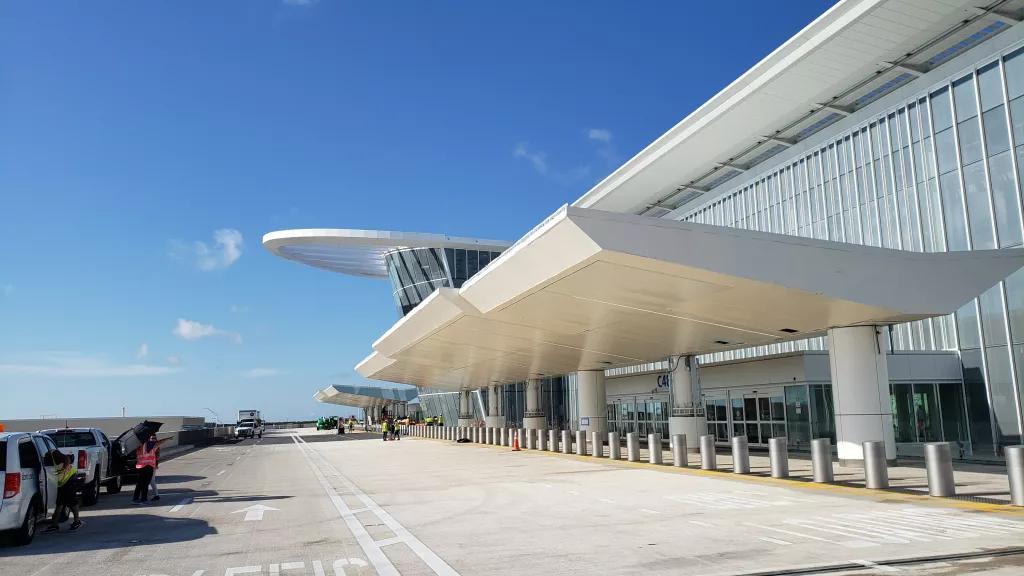 Just to start with, this is an enormously bright and airy building. The top levels are flooded with natural light from a skylight roof that runs down the spine of the building and makes for a highly inspiring initial impression. Arriving passengers enter on Level 6, surrounded by this glittering environment, which is enhanced by a series of high-tech digital screens (just the first of a series of technology-laden facilities) for the real 'wow' factor.
International arrivals need to collect their bags first and then go through Customs & Immigration (unlike at the existing Terminals A and B) before descending to Level 4, which provides access to the car park, the automated tram to the rest of the airport and the new train station that will link to Miami (in 2023).
There are two coffee shops for arriving passengers – Starbucks and Barnie's Coffee & Tea Co – next to the domestic baggage claim, which is after Customs, and most Irish visitors will need to go down to Level 4 for the temporary car hire desks or Level 1 for the other ground transportation options (buses, shuttles and the hire cars themselves).
If you are being picked up by friends or family, they will be waiting for you outside on Level 6. It is also possible you might need to transfer to Terminals A or B, as not all the car rental companies and buses will be at C to start with, and the valuable Visitor Toll Pass system will still only be available from the vending machine on Level 1 at Terminal A.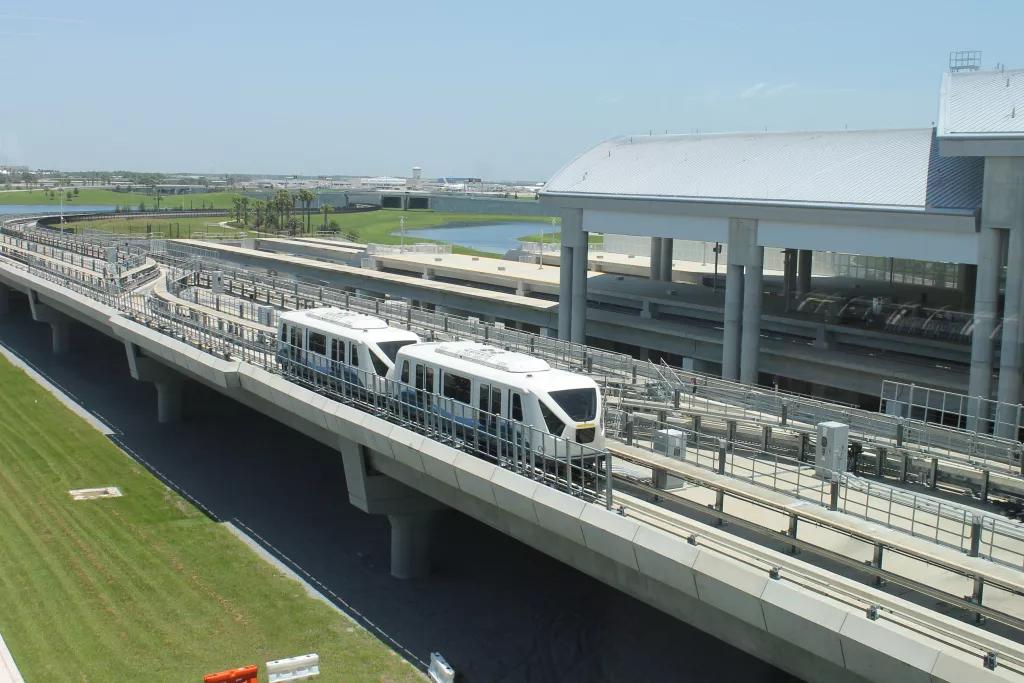 For departures, the process will be simpler. You will either be dropped off at the departure section on Level 2, or you'll drop off your hire car on Level 1 and then go up one level to the check-in, security check and departure gate areas.
This is where both the magnificent array of amenities and high-tech nature of the Terminal should come into its own, and which had us most impressed during our preview.
The fully automated security checkpoints should be a big improvement as there is masses of space at the nine screening lanes, and each one is designed to allow up to six passengers at a time to put their hand-baggage items into the screening bins provided.
The current terminals process around 150 people per hour at each station (on a good day), but the Terminal C stations will each be able to screen up to 250 an hour, making for a much quicker and smoother procedure.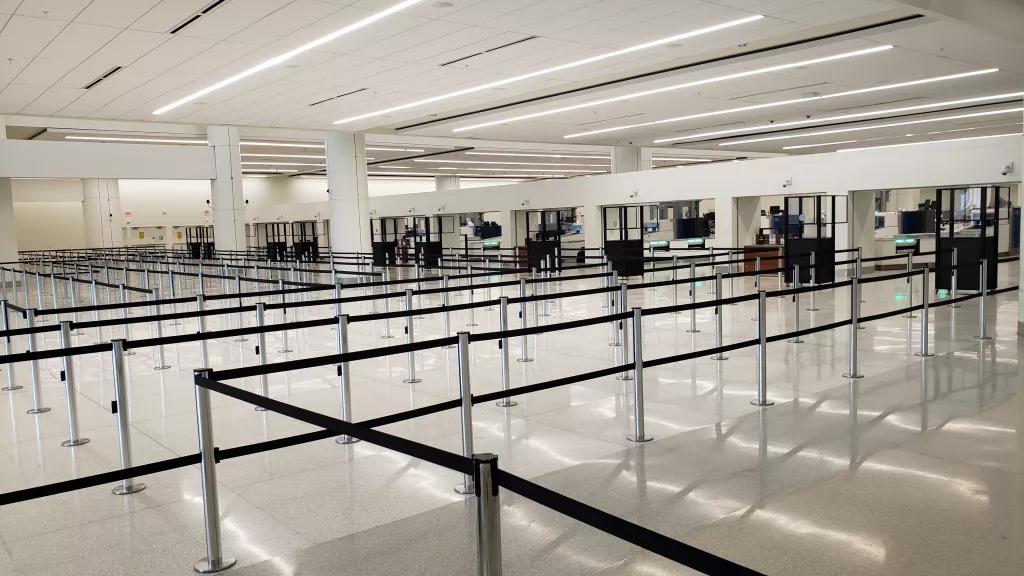 Once past security, passengers will enter the heart of the new terminal, Palm Court. Here, surrounded by a fabulous array of shops, cafes, bars and full-service restaurants, you will be able to enjoy eye-catching stores for Disney, Universal and SeaWorld (among eight in all), and sample the wares of 12 different food and beverage outlets, including Wine Bar George (from Disney Springs), Starbucks, Shake Shack, the PGA Tour Grill and Old Hearth Bread Co.
This is also the place to enjoy the technological marvel of the Moment Vault, a series of wrap-around 32ft-high digital screens that play a series of videos that use digital capture technology to immerse viewers in the scene, which might be manatees underwater at Crystal Springs, the surface of Mars, or an interactive school of fish in a Florida spring.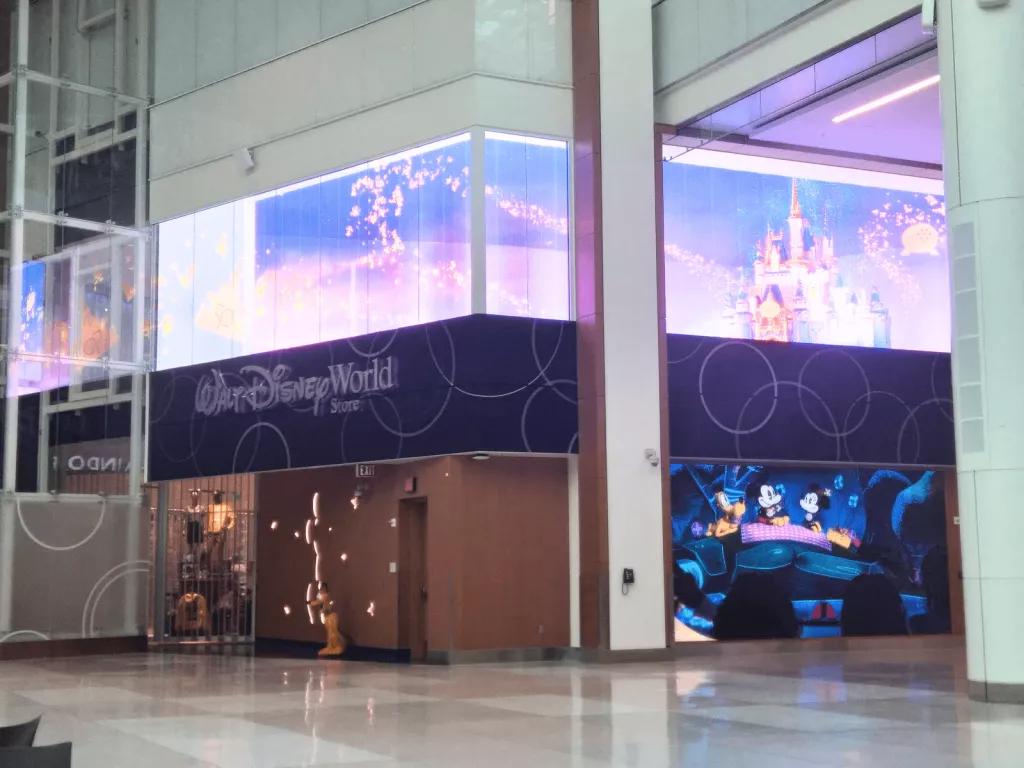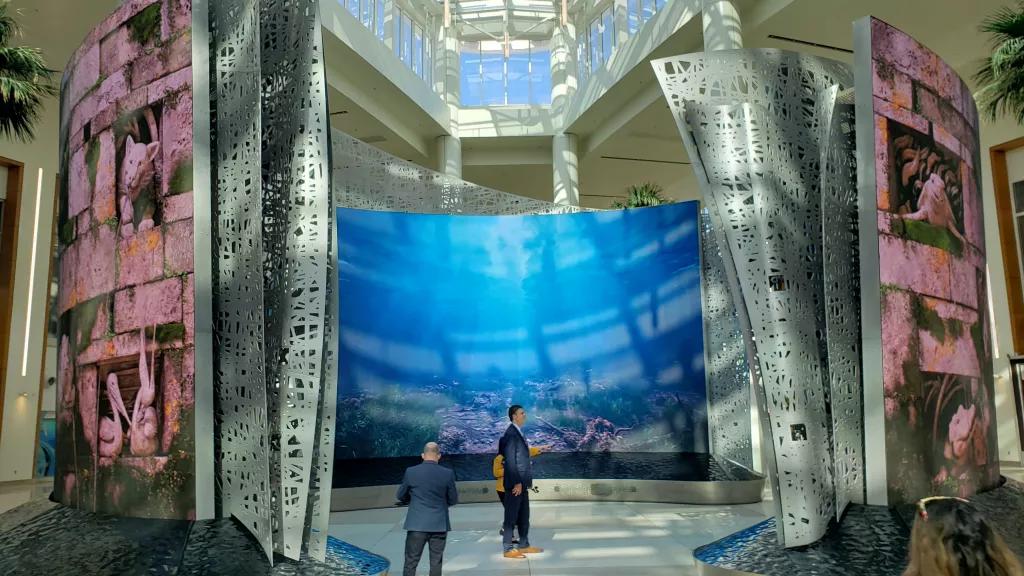 There are more food and beverage options by the 15 departure gates themselves, including Orlando Brewing and celebrity chef Art Smith's Sunshine Diner, so you're not going to leave Orlando without a taste of the region!
It all makes for an immensely appealing combination of technology and design that should make for a really smooth arrival and departure, especially as some of the behind-the-scenes elements – like the mind-boggling baggage facilities – should take much of the worry and strain out of the typical airport experience.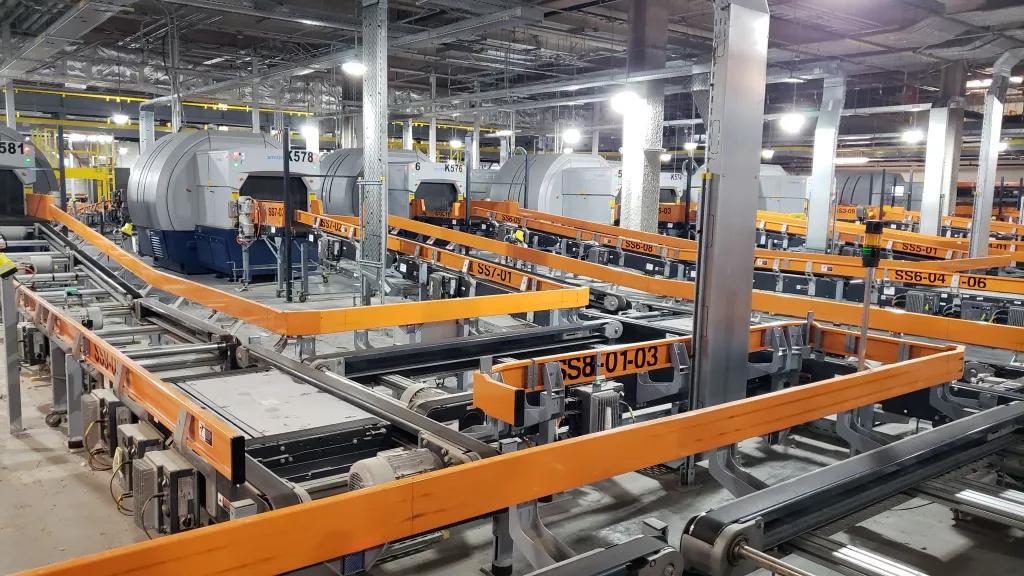 As one of the architects told us when we asked about the new arrivals system, whereby international passengers will have to collect their baggage before going through Customs, "Don't worry. The baggage will be waiting for YOU, not the other way round."
It is a major boast for a fledgling system, one that is still only in the first of three construction phases, expanding the number of gates from 15 to 19 and then another 15, so there will still be building work here for several years to come.
But, once inside this eye-catching building, we think you'll agree that Terminal C is actually A+.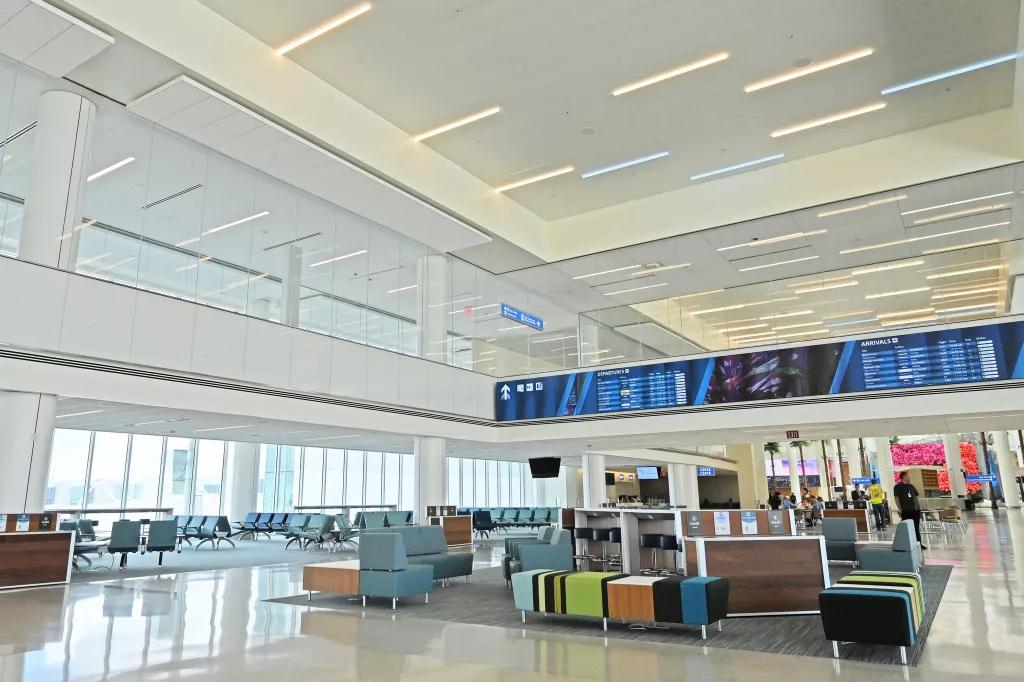 Which Airlines are using Terminal C?
This is a key question for a lot of international arrivals, as not all British and Irish flights will be using the new facility, at least for the time being. The full list of airlines that will be based at C are:
 Aer Lingus
Azul
British Airways
Caribbean
Emirates
GOL
Icelandair
JetBlue
Lufthansa
Breeze
Norse
For more details on Terminal C, visit OrlandoAirport.com.
What do you think of the look of the new Terminal? Give us your thoughts on the friendly ATD forums, our Community Facebook page, on Twitter or Instagram.