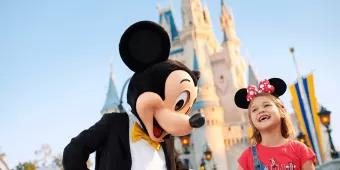 Accessing the magic is still as easy as ever
We're going digital, but what does this mean for you and your theme park tickets?
For the past 20 years, we have prided ourselves on providing our customers with gate-ready theme park tickets, not vouchers that must be exchanged. This is still true, but it will work a little differently now. 
Physical tickets for Walt Disney World Resort in Florida are now being phased out, which means you won't be able to get them from any other ticket provider, even if you book direct (but don't panic if you've already been issued with physical tickets, they'll still be valid!). 
So what will you get instead? 
From now on, when you book either a 7-day Disney Magic Ticket or a 14-day Disney Magic Ticket with AttractionTickets.com, they will be fulfilled digitally via your customer account. These are still the same tickets, with the same great benefits included, such as Disney Memory Maker and the complimentary Disney Genie Service, only now there's one less thing to worry about remembering to pack. And most importantly, you still won't have to wait in any long ticket queues before your holiday can begin. 
PLUS, if you do still want the excitement of receiving something in the post, you have the option to purchase our Magical Extras to receive an exclusive travel wallet and Tips 'n' Tricks booklet along with a printed version of your digital ticket. 
Once your tickets have been paid for in full, your Disney Ticket Confirmation will be sent to your customer account instantly, so you can link your tickets to your My Disney Experience account and begin to make your Disney Park Pass Reservations straight away. You will now have one confirmation number for the whole booking - once you link this to My Disney Experience you will then see all the individual tickets that make up the booking. 
Once you're in Orlando, you'll then be able to link your tickets to a MagicBand, or to Disney MagicMobile, which will allow you to use your phone or smartwatch in the same way you would use a physical park ticket.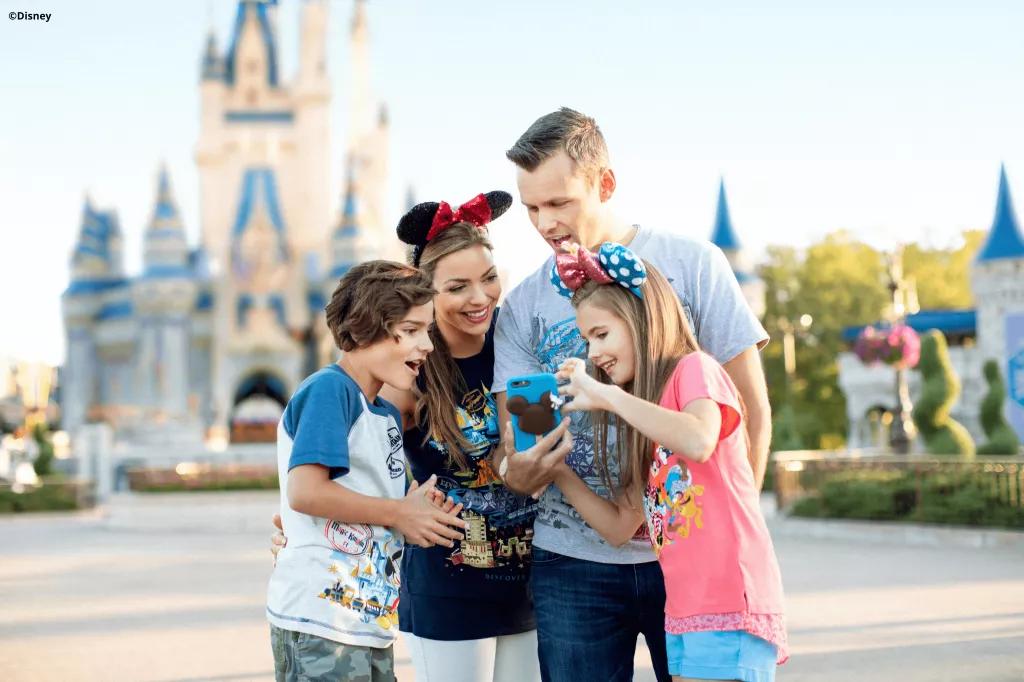 What is Disney MagicMobile?
Disney MagicMobile is a complimentary service included in the cost of your Walt Disney World Resort tickets. It can be accessed via the My Disney Experience app and is a digital pass that gives you access to a wide range of your holiday entitlements. That means you can spend even more of your time enjoying the magic!
How to set up your MagicMobile Pass 
Setting up Disney MagicMobile couldn't be simpler - all you need is an iPhone or Google Play-enabled Android phone, valid Walt Disney World Resort tickets and a My Disney Experience account! Then you just need to follow these steps and you'll be good to go: 
Download the My Disney Experience app and log into your account
If you haven't already, link your park tickets using the unique ID number on each one 
On your profile, select Disney MagicMobile and click 'Set Up Pass' 
Choose who you want to set up a pass for. It's recommended that everyone with their own My Disney Experience account sets up their own MagicMobile Pass, but you might want to set them up for younger children
Choose your pass design! This can be changed as many times as you like
Add your pass to your digital wallet. This will allow you to use your pass without unlocking your phone and link it to your Apple Watch
When can you use Disney MagicMobile? 
The MagicMobile Pass can be used in a similar way to a MagicBand or physical park ticket, so you just need to tap your phone or Apple Watch to the compatible access points and card machines. You can currently use your pass for: 
Entering the Disney Theme Parks (when linked to valid tickets and park reservations)
Using your Disney Genie+ and virtual boarding group reservations
Connecting Disney PhotoPass images to your account 
Charging food and merchandise to your Disney Resort Hotel 
Tickets for Universal Orlando Resort and the SeaWorld Parks are now also being fulfilled digitally. Simply download them from your customer account and scan the QR code/barcode at the park entrance. For more information or help with any ticket queries, get in touch with our customer service team on 1800 927 467.
Ready to book your holiday to the Orlando theme parks? Make sure you take a look at our special offers to get the best deal on your tickets.