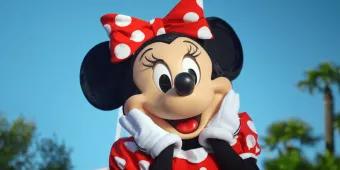 By AttractionTickets.com's Disneyland® Paris Experts.
Our Disneyland® Paris Experts have put together a quick and easy guide to link your booking to the Disneyland® Paris app.
Step 1. Download the Disneyland® Paris app. 
Step 2. Click account in the bottom right hand corner. 
Step 3. Click – Link Tickets or Booking.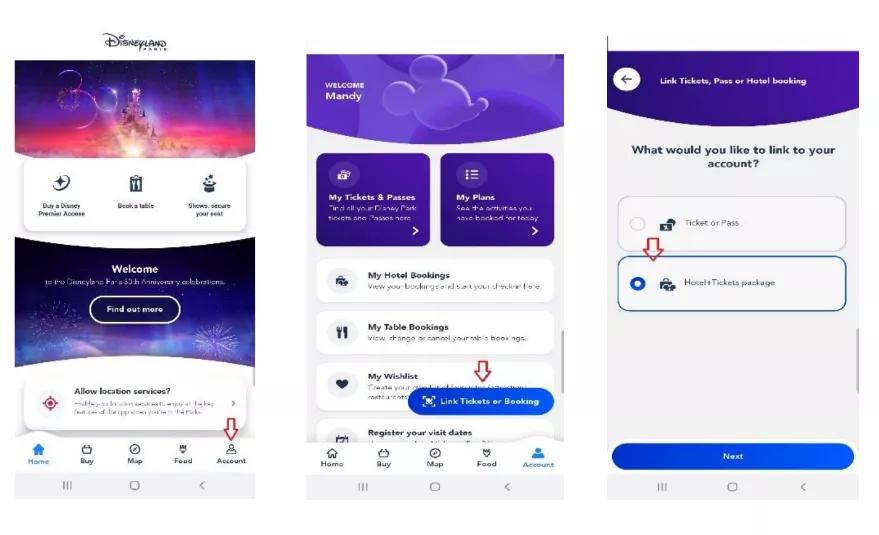 Step 4. Tick Hotel + Tickets Package. 
Step 5. Add your unique Disney booking reference and your name. Your Disney booking reference can be found in your AttractionTickets.com account in your travel documents. This is different to your order number.
Examples of how your name may appear. 
Name: Walter Elias Disney. Please try both middle names and surname "Elias Disney" or just surname "Disney".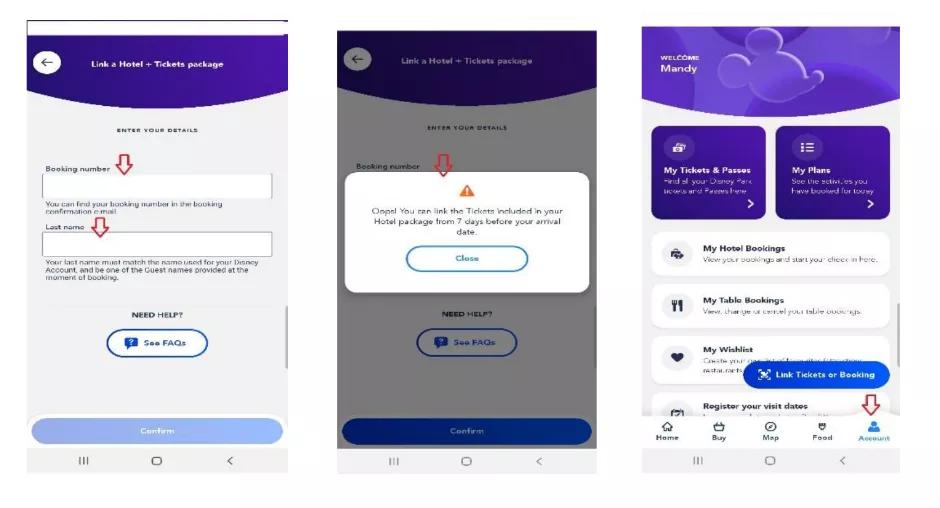 Step 6. If an orange triangle appears as above, please do not worry and follow the next few steps.  Step 7. Go back to the home page and click account in the bottom righthand corner. 
Step 8. Click upcoming and your booking should appear. (this will only show your hotel stay and dates of check in and check out). All tickets, meal plans, Photopass etc will show on your invoice with AttractionTicket.com. 
Step 9. Click on your booking, and now THE COUNTDOWN BEGINS.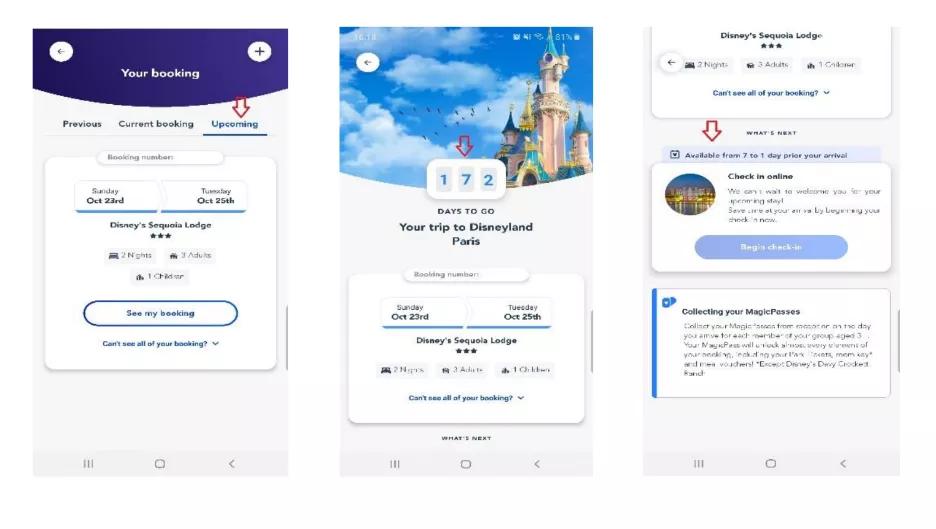 Step 10. 1-7 days before arrival, you are now able to check in online.