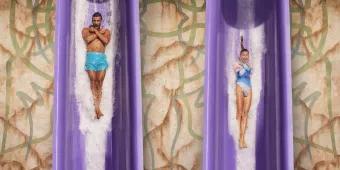 Need some help?
It might seem obvious, but do you know what you should be wearing to a water park?
If you're planning a visit to a water park, you're probably thinking more about the exciting water slides than the dress code. Still, a bit of forward planning for what you're going to wear is a must, not only to make the most of your visit but to avoid any potentially embarrassing moments too! Some water parks can also have restrictions on what you're allowed to wear, so it's worth checking in advance. Whether you're planning a visit to one of the famous Orlando water parks, the record-breaking Aquaventure in Dubai or to Siam Park, voted the "best water park in the world" by TripAdvisor users, you need to know exactly what to wear before you go.
So, if you've been thinking "what should I wear to a water park?" then look no further. We've put together a handy guide of top tips to help make your visit hassle-free…
1. Wear a swimsuit
Those who usually opt for a bikini when visiting the beach might want to consider a one-piece for the water parks. While bikinis are acceptable at most water parks, they're not the most practical choice.  You definitely don't want any embarrassing bikini moments, and we think a swimsuit would be a much safer choice when battling against exhilarating water slides, like Summit Plummet at Disney's Typhoon Lagoon, one of the tallest freefall water slides in the world sending those brave enough to try it racing down a 120-foot slope at almost 60mph! If you do choose to wear a bikini, opt for a style without side ties, as this will be more likely to stay put!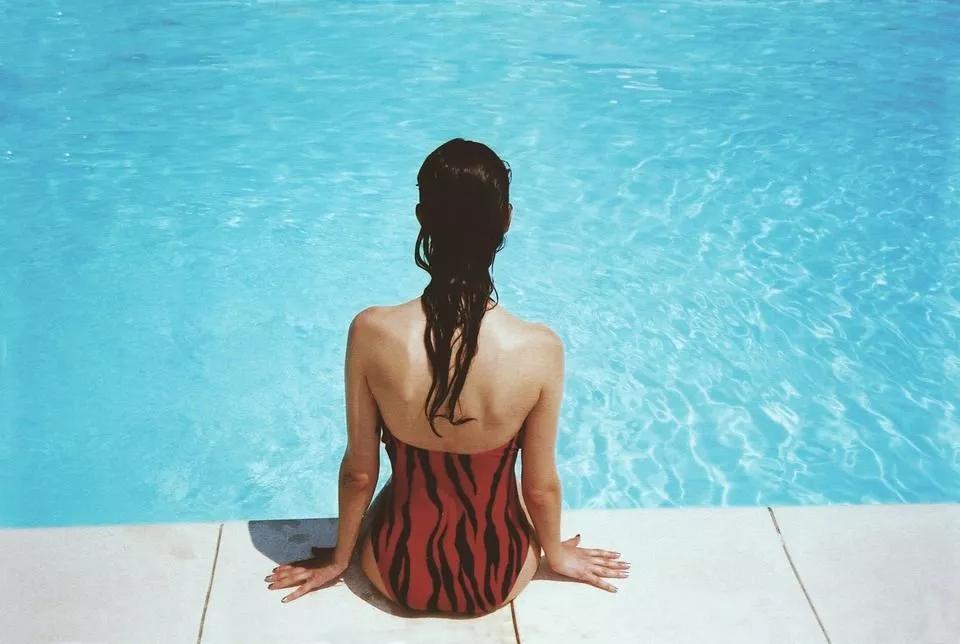 2. Wear something comfortable
When you're spending the whole day at a water park, comfort is key. The Orlando water parks will be hot, so we recommend wearing something like a t-shirt and comfortable shorts to keep you cool, or loose-fitting clothes you can easily throw over your swimwear. You might also want to bring a hat and a pair of sunglasses. While you won't be allowed to wear these on the slides, it's a good way to protect yourself from the heat when walking around the water park.
It's important to make sure you've packed everything you need before you leave, as forgetting something vital could really put a dampener on your day. You could even make a checklist before hand to help you remember.
3. Check the restrictions beforehand
Each water park is different and the dress codes can often vary. Most water parks state that swimwear must be appropriate for a family environment, and it's worth knowing that a lot of the parks have specific restrictions too. We suggest you avoid swimwear with buckles, zippers or any exposed metal, as these are often not allowed. While it might seem like a suitable option, a lot of water parks don't allow wet suits, so it really is important to check before you visit to save a wasted trip if you haven't got an alternative.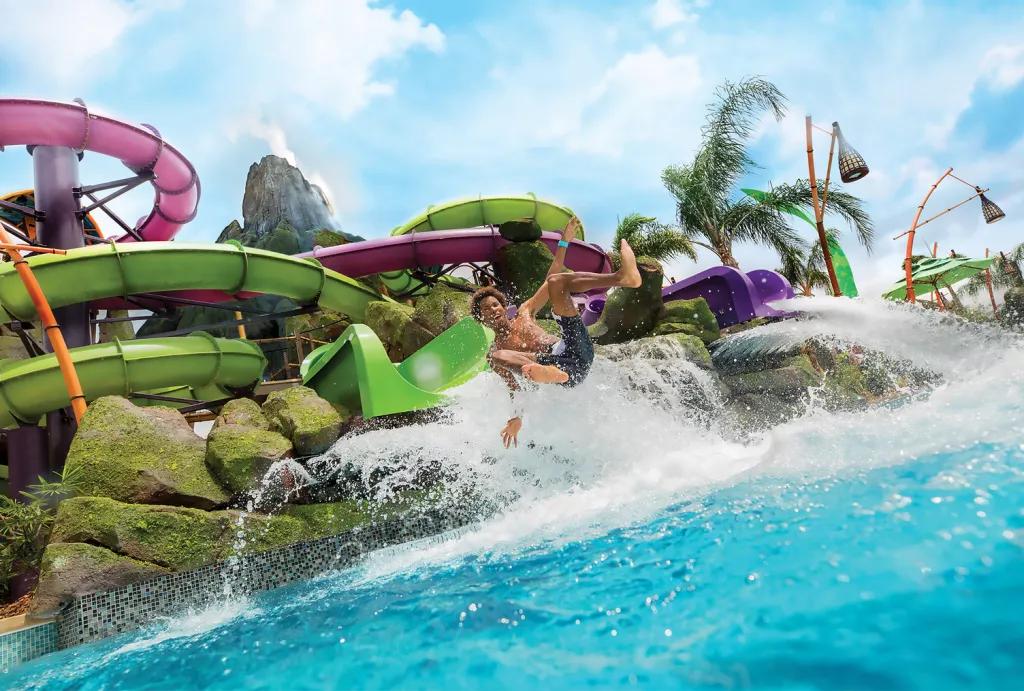 4. Pack extra clothes (and a beach towel!)
This might seem like another obvious suggestion, but it can be so easy to forget the extras when you're concentrating on what swimsuit to wear. Make sure you pack an extra outfit for when you need to change out of your wet clothes at the end of the day.
Towels are available to rent at most water parks, but we recommend bringing your own to save money. You might even want to bring a spare towel, so you can use one for keeping yourself dry, and one for relaxing on the sun loungers.
5. Try a rash vest
If you're going to a water park, it's worth considering a rash vest. The stretchy long-sleeve shirts are a great way to make sure you're protected from the sun all day long and are perfect for those visiting with little ones. They provide that extra piece of mind that your kids won't get sunburnt, and they also protect from any rashes caused by the friction on the water slides. If you're visiting a water park with children, this really is an essential item to pack.
6. Wear flip flops
Even though you'll be in the water for most of the day, you'll need something for walking around the water park. The beaming Floridian sunshine also means that the floor will be hot, and you don't want to be uncomfortable! Water shoes are a good idea for children as they can keep them on all day- even when swimming.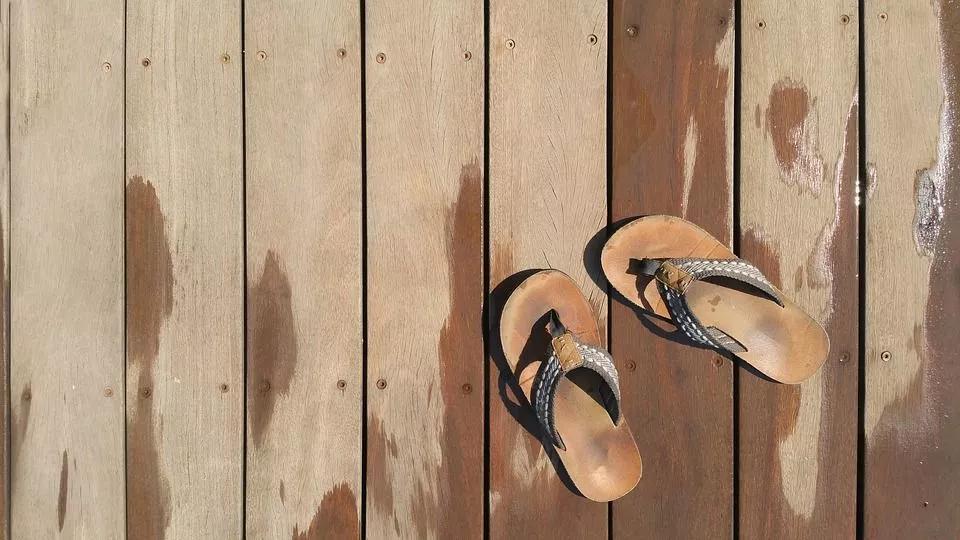 7. Don't forget the suncream
 Everyone loves a bit of sunshine, and Florida is famous for it! If you're planning on visiting one of the Orlando water parks though, you mustn't forget to pack the sun cream! You'll be spending most of the day outside, and it's important to make sure you're protected from the sun so you can enjoy yourself properly. Waterproof sun cream is perfect for a long day at the parks.
Ready to take the plunge? Browse our tickets below to visit our favourite water parks, including Disney's Typhoon Lagoon Water Park, Disney's Blizzard Beach Water Park, Universal's Volcano Bay Water Park, Atlantis Aquaventure Water Park, Aquatica and Siam Park.