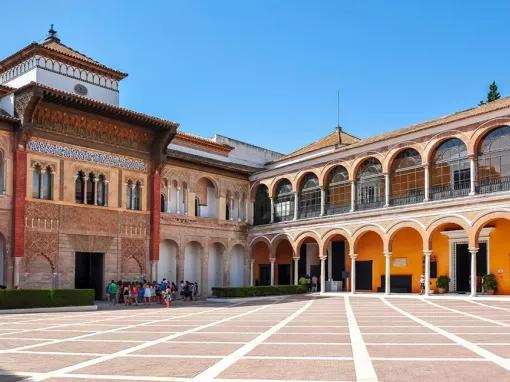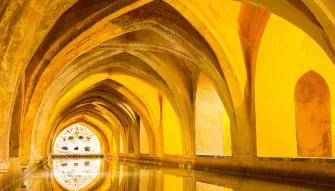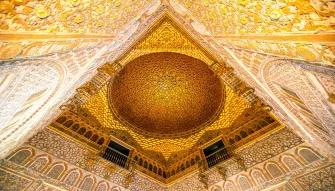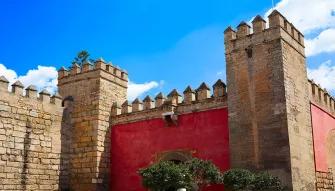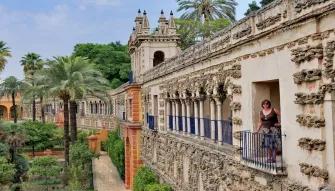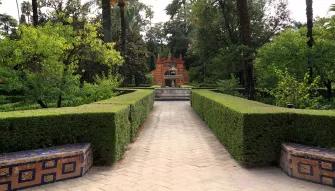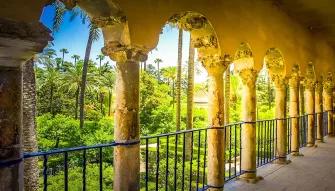 Historic Seville with Guided Visit to Real Alcazar
Full details
Discover Seville's ancient allure at Real Alcázar & historic Barrio.
Be amazed by the Real Alcázar, a magnificent complex of palaces showcasing diverse architectural styles and serving as Europe's oldest active royal palace.
Our guide to Historic Seville with Guided Visit to Real Alcazar
The visit commences with an official guide leading you through the enchanting Barrio Santa Cruz, the historical Jewish quarter characterized by its labyrinthine narrow streets, which eventually lead to the renowned Plaza de los Venerables.
Next, you will have the opportunity to explore the awe-inspiring Real Alcázar of Seville, an extraordinary complex of palaces enclosed within a protective wall, showcasing a harmonious blend of architectural styles such as Islamic-Mudejar and Gothic. Throughout the years, it has undergone successive renovations, incorporating elements of Renaissance and Baroque design. Notably, it serves as the abode for the Spanish Royal House, and it proudly holds the distinction of being the oldest active royal palace in Europe, a distinction recognized and celebrated by UNESCO.
The Alcázar's origins trace back to 913 when the first Caliph of Córdoba, Abderrahmán III, commissioned the construction of a new palace on the grounds of a former Roman fortress. With the Castilian conquest in 1248-49, the Real Alcázar attained its present status as the seat of the Crown and a hub of municipal power in the city.
Following the captivating tour, you will have the option to prolong your visit and explore the Alcázar Gardens, a place of serene beauty and tranquillity.
Departure location:
Plaza de los Refinadores 41004 Sevilla
Departs:
Start Times:
Duration: 
Please allow approximately 2 hours for your tour
Check-in Times:
15 minutes before the start of the tour
People who purchased Historic Seville with Guided Visit to Real Alcazar also viewed...