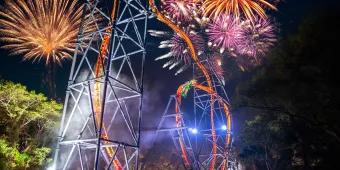 There's a whole year of fun ahead!
From Mardi Gras to the Halloween Spooktacular, the events at Busch Gardens Tampa Bay shouldn't be missed.
With the new Serengeti Flyer ride opening in the spring and the award-winning Iron Gwazi having opened last year, 2023 was already going to be a great year to visit Busch Gardens Tampa Bay. But now with the announcement of the whole year's line-up of events, from Mardi Gras through to Christmas, there's even more reason to visit Busch Gardens this year. 
If you're planning a visit to Florida in 2023, here are the events you can expect: 
Mardi Gras 
January 14 - March 5 (selected dates) 
Busch Gardens will be filled with vibrant colours and delectable cajun flavours in the first event of the year. During Mardi Gras, guests will be transported to the bayou thanks to bright purple and green decorations, authentic food and a lively parade of festive characters throwing beads for you to catch. There will also be a live band playing and plenty of entertainment throughout the day for the whole family to enjoy. 
Mardi Gras is included with your Busch Gardens park admission. 
Real Music Series 
January 17 - February 26 (Tuesdays-Sundays)
The Stanleyville Theater will once again be host to Busch Gardens' longest-running concert series as the Real Music Series returns for another year of live music performances. Each week, a new tribute act will take to the stage to give guests a taste of some of the best-known rock, rhythm & blues, and pop music. This year's lineup includes: 
Jan 17 -22 - The Kings of Queen
Jan 24 - 29 - Face 2 Face; Elton and Billy 
Jan 31 - Feb 5 - Foreigners Journey
Feb 7 - 12 - Steve Michaels as Elvis 
Feb 14 - 19 - Direct from Sweden; The Music of Abba 
Feb 21 - 26 - The Purple Xperience 
The Real Music Series is included with your Busch Gardens park admission, but availability is on a first come first serve basis. 
Sesame Street Kids' Weekends
January 27 - February 12 and April 28 - May 21 (Fridays, Saturdays and Sundays) 
The Sesame Street Safari of Fun is about to get even more exciting! Now including Fridays, the Sesame Street Kids' Weekends at Busch Gardens will give kids the chance to meet their favourite furry friends through dance parties, story time and arts and crafts activities, plus so much more. If you're visiting with little ones during these dates we'd definitely recommend planning your day at Busch Gardens for a weekend to make the most of this event!
All the activities during the Sesame Street Kids' Weekends are included with your Busch Gardens park admission.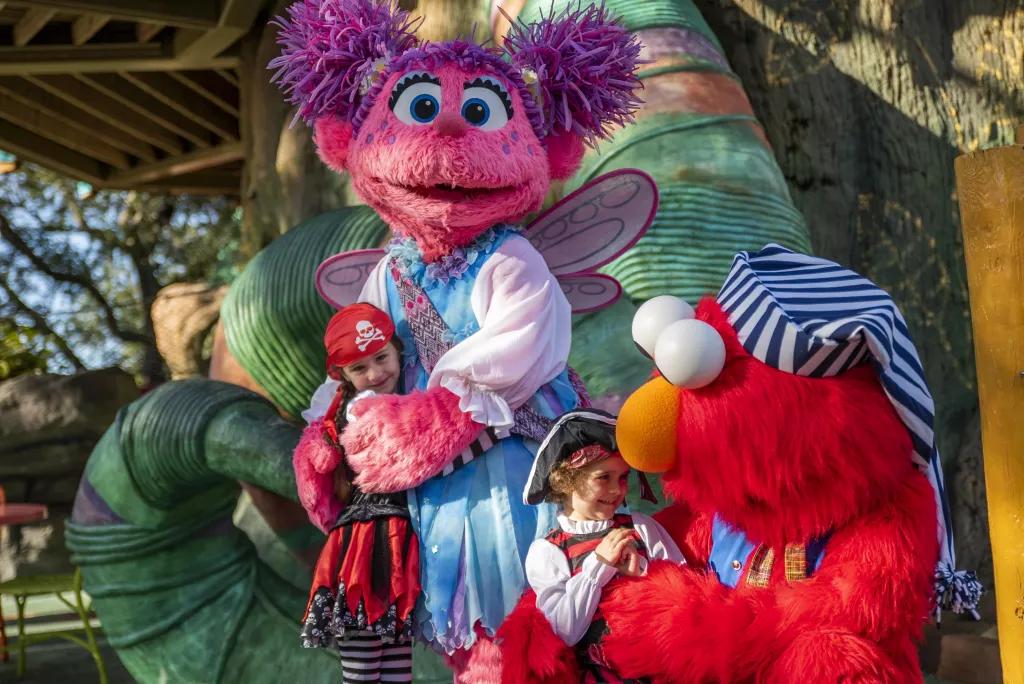 Food and Wine Festival 
March 10 - May 21 (select dates) 
Who doesn't love a food festival? Every weekend from March 10 to May 21, delectable dishes will be available for guests to purchase from booths around the park, paired with the best wines, craft brews cocktails. The menus for the 2023 Food and Wine Festival haven't been released yet, but previous years have served up delicious treats like pork belly tacos, chicken gumbo, maple bacon cinnamon rolls and key lime pie waffle cones. 
On select dates, guests will be able to enjoy these culinary delights while listening to live music from some big-name acts. The line-up, with some acts still to be announced, includes: 
March 11 - Kansas 
March 12 - Maddie & Tae
March 18 - SWV 
March 19 - Dustin Lynch 
March 25 - Rodney Atkins 
March 26 - Flo Rida 
April 2 - MacKenzie Porter 
April 8 - +Live+ 
April 9 - The Fab Four (Beatles Tribute Band) 
April 15 - 38 Special 
April 29 - Hoobastank 
Event access and concerts are included with your Busch Gardens park admission, with food and drink available for purchase.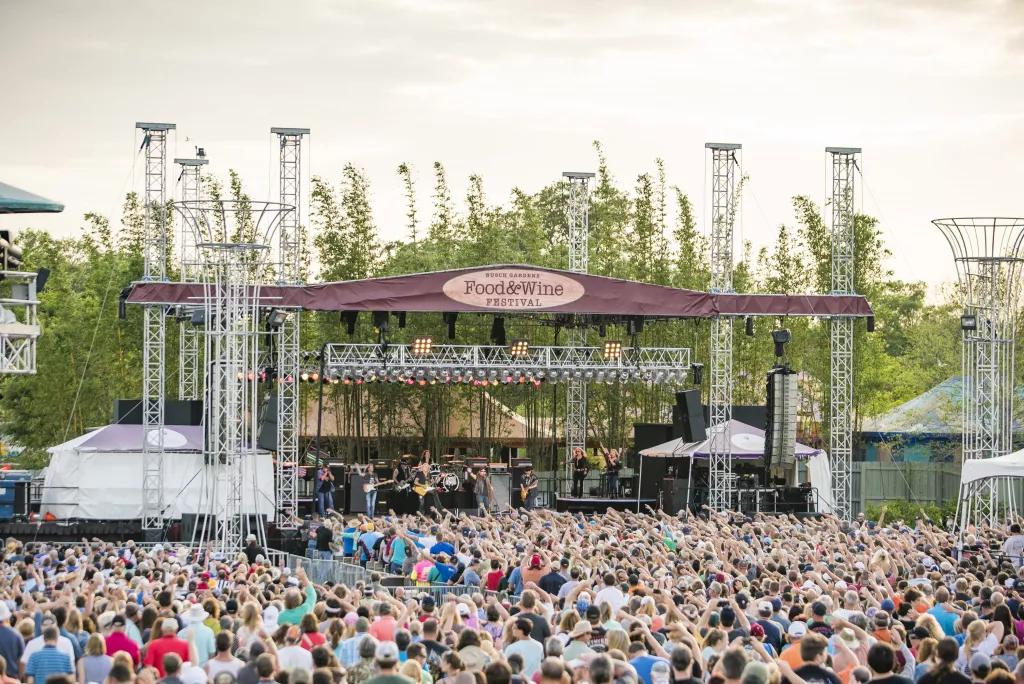 Cinco de Mayo 
May 5 - 7 (Friday to Sunday) 
Celebrate Cinco de Mayo with tasty Mexican cuisine, authentic music and festive entertainment. 
Cinco de Mayo is included with your Busch Gardens park admission. 
Viva la Musica 
May 5 - 21 (Saturdays and Sundays + Friday 5th May) 
Beginning during the Cinco de Mayo celebrations and continuing for the following two weekends, Busch Gardens will become a hub of all things Hispanic culture. There will be delicious authentic foods and live musical performances from acts like The Como La Flor Band - The Ultimate Selena Experience and El Gran Combo. 
Viva la Musica is included with your Busch Gardens park admission. 
Summer Nights 
May 26 - August 6 (daily) 
The fun continues long after the sun has set in the warm evenings of early summer! Vibrant summer fun is powered by electrifying new shows, including an updated ice-skating show (yes, ice-skating in the summer!) and other family-friendly entertainment available from park opening well into the evening. On select nights there will be a magnificent fireworks display too. 
Summer Nights is included with your Busch Gardens park admission. 
4th of July Celebration
June 30 - July 4 (Friday - Tuesday) 
While it can get quite busy, the 4th of July weekend is one of the best times to visit Orlando if you want to experience a true taste of Americana. Busch Gardens will celebrate the Independence of the United States with a synchronised fireworks spectacular set to an emotive soundtrack, plus even more entertainment throughout the day. The celebrations will be happening all weekend, meaning you can experience all the fun without experiencing the biggest crowds on the fourth itself. 
The 4th of July celebrations are included with your Busch Gardens park admission. 
Bier Fest 
July 21 - September 4 (Friday - Sunday + Labor Day)
If you can't think of anything better than sipping a nice cold beer on a hot summer day, then this event is for you! Both local brews and craft beers from around the world will be available for you to enjoy, alongside delectable food offerings for the ultimate jaw-dropping combo. 
Access to Bier Fest is included with your Busch Gardens park admission, with food and beverages available for purchase.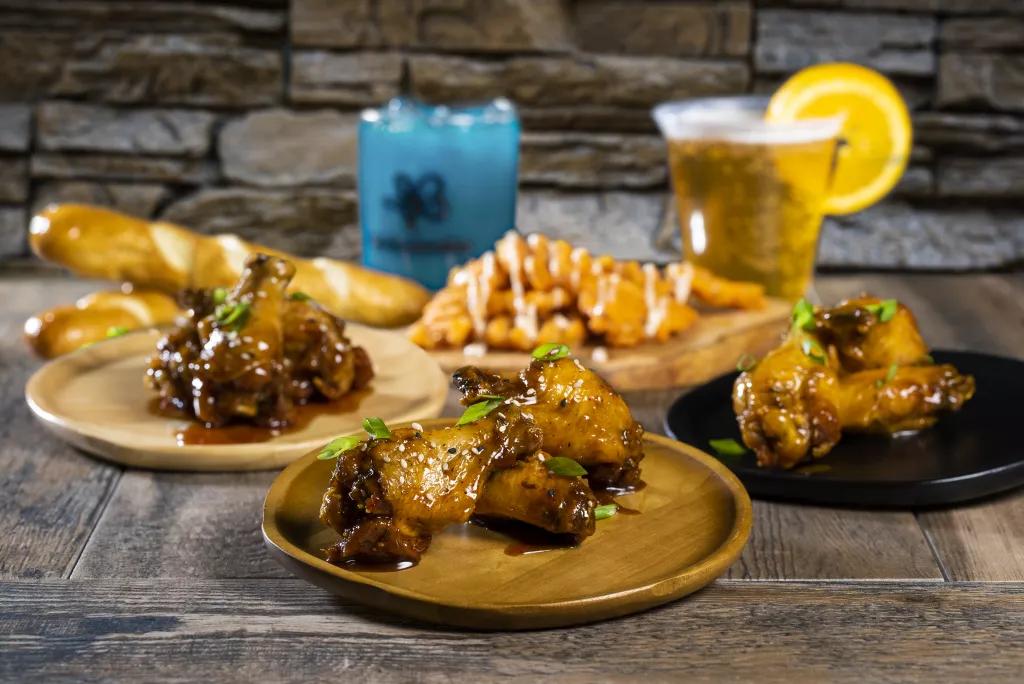 Howl-O-Scream 
September 8 - October 31 (select nights) 
The theme parks in and around Orlando are known to put on some spectacularly spooky Halloween events, and Busch Gardens is no exception. Howl-O-Scream transforms the park into a nightmare of inescapable fear thanks to spine-chilling scare zones and haunted houses, and devious creatures lurking in dark corners. You'll get the chance to ride some of the park's biggest and best rides after dark too, like Iron Gwazi, Tigris and Cobra's Curse. 
Howl-O-Scream is a separately ticketed event and is definitely not for the faint of heart - while there is no official age restriction, it is not recommended for guests aged 13 and under. 
Spooktacular 
September 8 - October 31 (Friday - Sunday + October 30 and 31) 
Looking for a more family-friendly Halloween event? Busch Gardens have got you covered for that too! Little ones will love the not-so-spooky fun of this daytime event which includes a costume parade, story time and some trick-or-treating. This is a much more whimsical take on Halloween that is perfect for kids (or any adults not wanting to be scared senseless!) 
Spooktacular is included with your Busch Gardens park admission. 
Christmas Town 
November 13 - January 7 2024 (daily) 
The most wonderful time of the year sees Busch Garden transformed into a winter wonderland of twinkling lights, heart-warming treats and festive entertainment. Celebrate yuletide traditions with a visit to Christmas Town, where you can meet Santa and Rudolph, ride the Holly Jolly Express and enjoy some hot chocolate and gingerbread cookies. 
Christmas Town is included with your Busch Gardens park admission.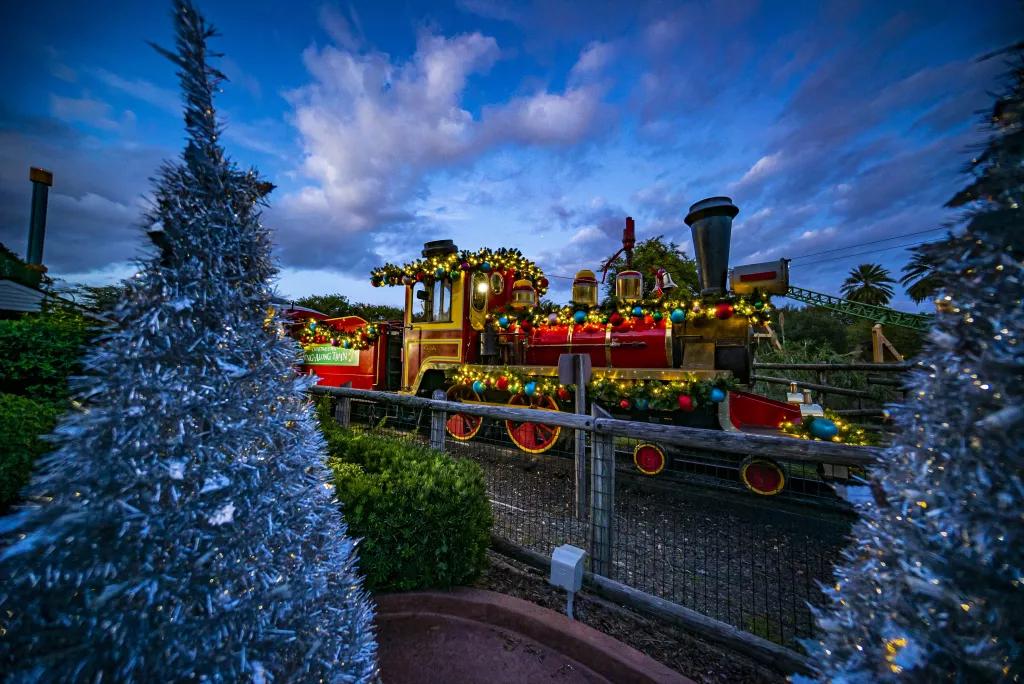 Whenever you plan to visit Busch Gardens in 2023, there'll be all kinds of seasonal fun to enjoy, in addition to all of the thrilling rides and incredible animal attractions that are at the parks all year round. And thanks to our open-dated tickets you don't have to worry about missing out, just book your tickets and plan the date of your visit closer to your holiday. 
Browse our ticket options below, including the 3-Visit Ticket with All-Day Dine for SeaWorld, Aquatica and Busch Gardens, for the best value for your money.