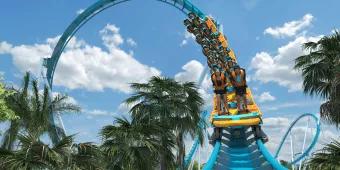 BREAKING NEWS!
All new details and pictures have been revealed for SeaWorld's 7th coaster, set to open in Spring 2023
Back in June, it was announced that SeaWorld Orlando would be opening an all-new "one-of-a-kind" attraction in 2023, with only the hashtag #HighSurfAdvisory as a clue to what the theming of this ride might be. 
It has now been revealed that the new attraction, the seventh coaster in SeaWorld's portfolio, will be called Pipeline: The Surf Coaster! This will be the world's first 'surf coaster', making riders feel as if they are really surfing the waves as they experience this thrilling attraction.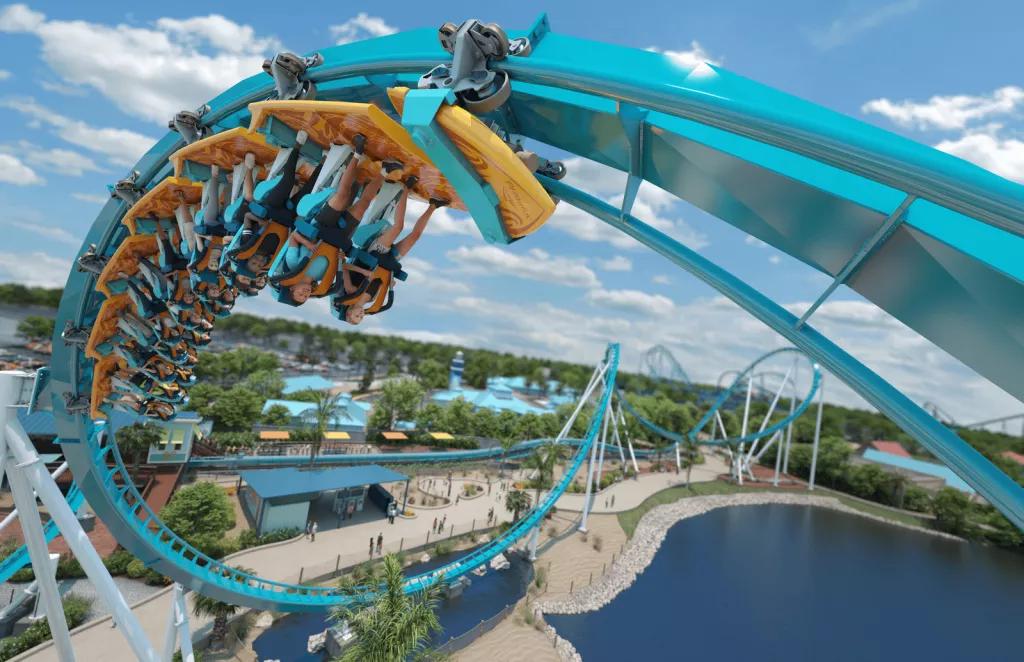 Using innovative design elements, Pipeline will create 'wave jumping' motions for riders as they stand in a surfing position on the surfboard-shaped ride vehicle. After a surfing launch, guests will feel as if they're catching wave after wave, wiping out and hanging loose as they go through multiple twists, turns and inversions. 
Speaking about the new ride, SeaWorld Orlando's Park President, Kyle Miller, says "We are always looking for exciting ways to take thrills to a new level. This first-of-its-kind roller coaster will be the perfect addition to the already incredible line-up of attractions at SeaWorld Orlando". This includes Mako, the #1 Best Roller Coaster in USA Today's 10 Best Readers' Choice Poll, and Ice Breaker, the #1 New Attraction in the same awards. 
Pipeline: The Surf Coaster in Numbers
Riders will reach heights of 110 feet
The track will be 2,950 feet long 
It will reach maximum speeds of 60 miles per hour
The ride will last a total of 1 minute and 50 seconds 
It will have 5 different airtime moments 
The projected height requirement will be 54"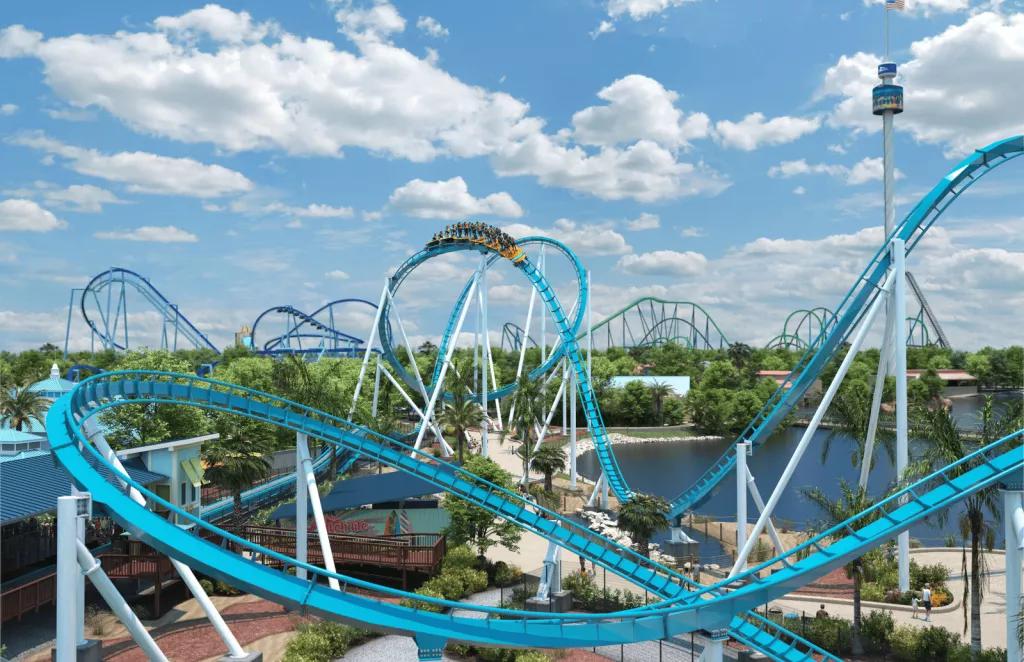 Pipeline won't be the only new attraction opening in Spring 2023 at the SeaWorld Parks, with the newly announced Serengeti Flyer set to open at Busch Gardens too. There's never been a better time to visit, so take a look at our ticket packages for SeaWorld, Busch Gardens and Aquatica to find the best options for you!