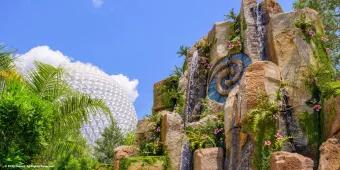 Explore the wonders of water at Walt Disney World Resort in Florida!
This walk-through attraction is the newest addition to the World Nature area of the park, and will take guests through the water cycle
Fans of Moana listen up, because a brand-new attraction inspired by the film is now open at EPCOT! Journey of Water, Inspired by Moana, is a self-guided trail featuring interactive water features that offer fun for guests of all ages. 
From curtains of water that stop when you walk through them, to fountains that are controlled by a wave of your hand, there's something around every corner that will have you coming back to explore again and again. And you won't be able to miss the larger than life figure of Te Fiti watching over everything!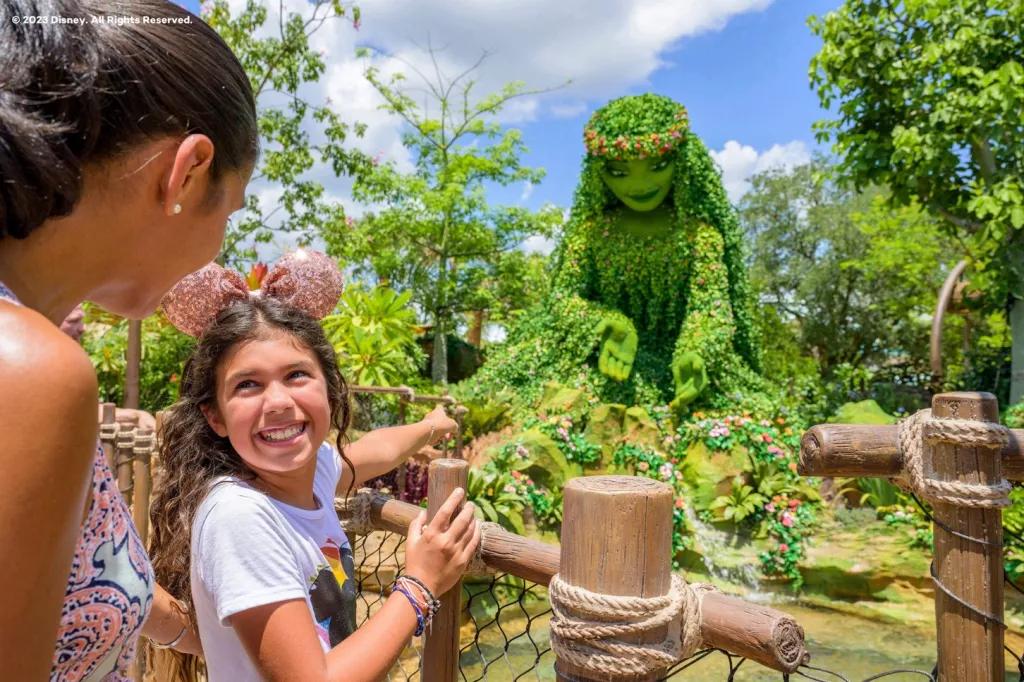 But this attraction isn't just about the fun. Like everything in World Nature, Journey of Water has been created to help guests understand the beauty and balance of the natural world and how they can help to preserve it. The experience focuses on three key lessons: 
Water Is a Friend - Just like Moana, you can befriend the water by getting to know its friendly personality as you experience some magical encounters throughout the trail. 
Water Connects Us All - All water is connected, from the rain to the oceans, the Atlantic to the Pacific. As you interact with the water in new ways you'll discover how it connects us all to each other across the globe. 
Water Needs Protection - Water is a precious natural resource and this trail will teach you how to protect it and make a positive impact on the world.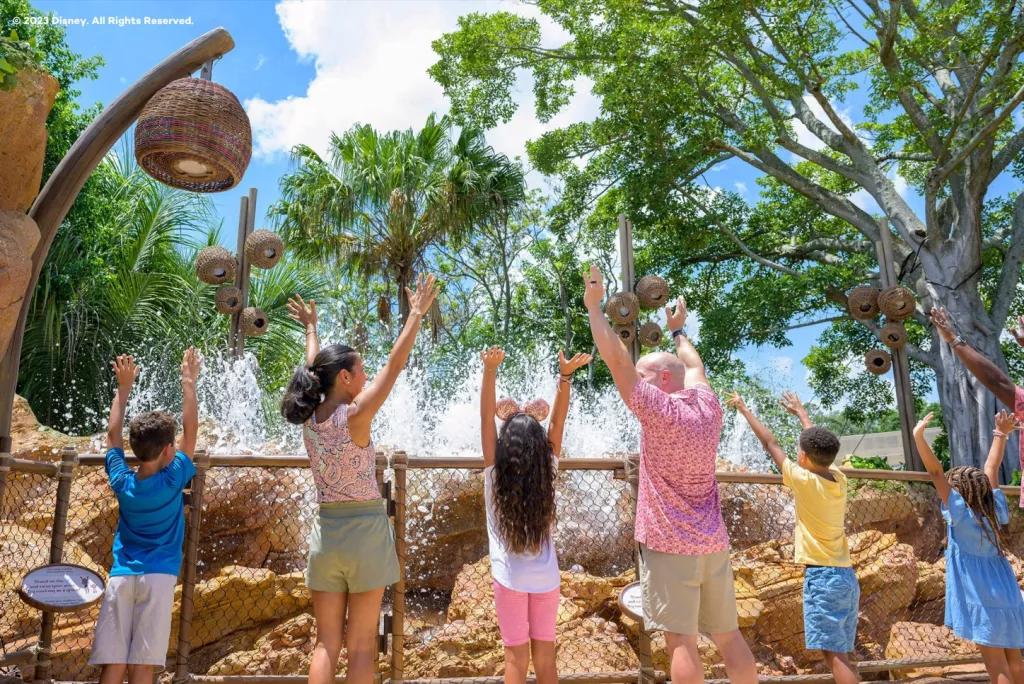 As expected with an attraction dedicated to the wonders of water, there's a good chance you'll get wet on this journey. But while a splash of water is the perfect way to cool down in the Florida heat, there is a dry path too, so guests not wanting to get wet can still enjoy the experience! 
Once you've made your way through Journey of Water, keep an eye out for Moana herself, as the wayfinder will be visiting EPCOT from time to time to meet guests near the trail!
Book your Walt Disney World Resort in Florida tickets or hotel package with AttractionTickets.com and get a Disney band included for every person on your booking for use in the Disney Parks!