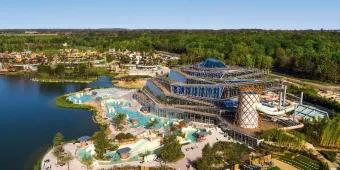 By Kiera, an AttractionTickets.com Disneyland Paris Expert.
Our Disneyland® Paris Expert's review of their stay at Les Villages Nature® Paris.
I am here to tell you about my stay at Les Villages Nature® Paris. It is a resort similar to Center Parcs and is located just 10 minute's drive from Disneyland® Paris. It is a large eco-resort that is surrounded by trees and wildlife and focuses on sustainability. Me and my future sister in law did a girl's trip and as we were staying for just over a week in the summer we decided to combine a center parks style trip with a Disney trip just to make the trip a little longer. 
We got a taxi from the airport which took us directly into Les Villages Nature® Paris and we just had to show our paperwork at the gate, then they directed our taxi driver where to drop us off. We then found our apartment and dropped our bags off. By this time we were starving as it had been a long travel day and it was lunch time so we went to one of the restaurants on-site to grab a bite to eat. 
After we had eaten we checked out the on-site mini supermarket and grabbed some snacks for our stay. The main facilities were around a 10-minute walk from our apartment or 5 minutes by bike. The bus stop was around a 10-minute bike ride. We rented some bikes for our holiday and had a cycle around the facility to check everything out. The complex is very flat so no big hills to cycle up, and there are walking and cycle paths. We found the bus stop closest to our apartment and figured out how easy it was to catch the bus to Disney. You can catch a paid shuttle bus right to the Disney Parks or drive and park at the parks for free. 
You can also book activities at an additional cost to do whilst staying there, we tried the segway tour and the high ropes course which was amazing! We booked these through the Les Villages Nature app. If you ever need support linking your booking so that you can book activities just give them a call on 01 73 27 55 91 they will be happy to help get your booking all linked. 0033 1 64185092 - For any Spa reservations.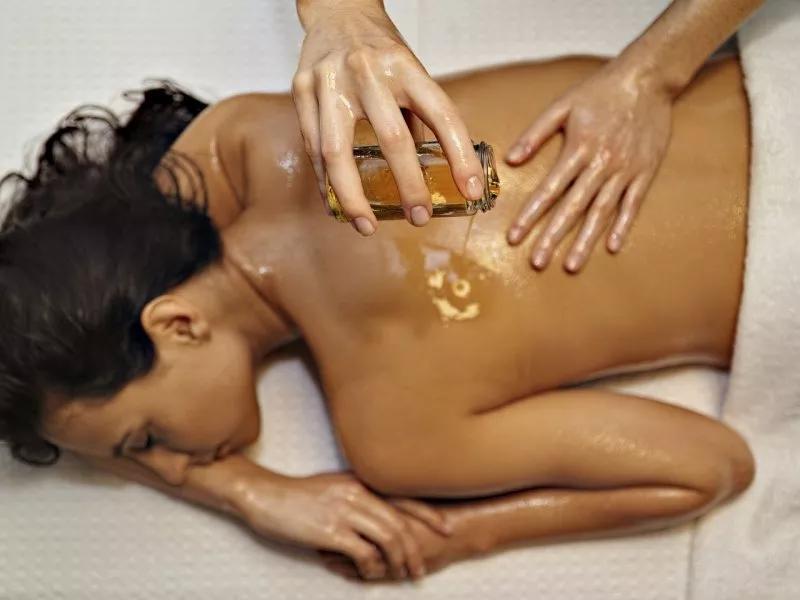 We went into our apartment and unpacked our bags, we had a bedroom and a bathroom each, the kitchen was spacious and there was a fridge and freezer to put all of our drinks and snacks in. There were lots of cooking facilities such as an oven, toaster and kettle. Our apartment was spacious and clean and the outside deck was so lovely to eat on when it was warm. We shared a pizza that we picked up from the shop and cooked in the oven - the fact that we cooked means the oven was very easy to use!
The resort offers lots of variety of accommodation. 1 & 2-bedroom apartments for families of all sizes. AttractionTickets.com offer accommodation that sleeps up to 6 people. These apartments are self-catering, meaning you can enjoy meals in your spacious apartment and really make your stay a home away from home.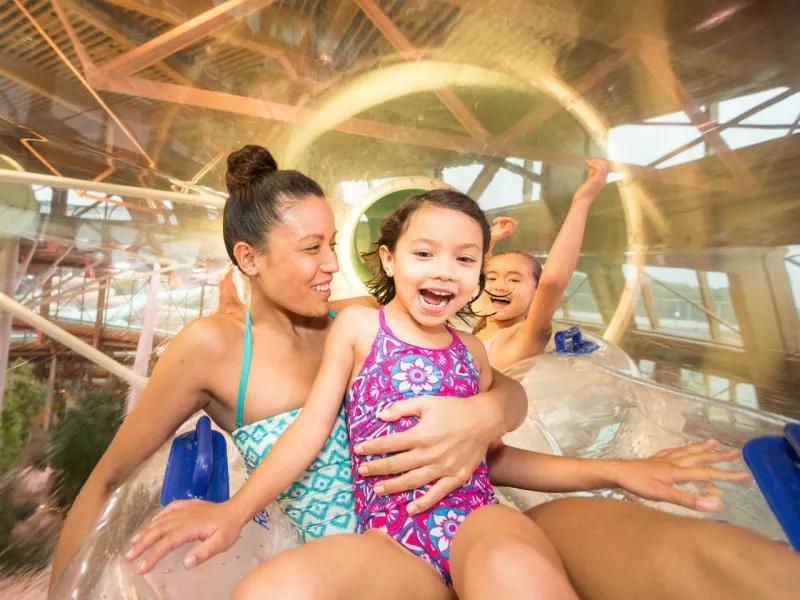 My favourite part of Les Villages Nature® Paris is the Aqualagon, which is an amazing indoor/outdoor water park and pool. When staying at Les Villages Nature® Paris you will have access to the pool facilities included in your stay. They do not supply towels at the pool so remember to bring the ones from your apartment or your own. There is also a large kids' playground for the little ones to enjoy.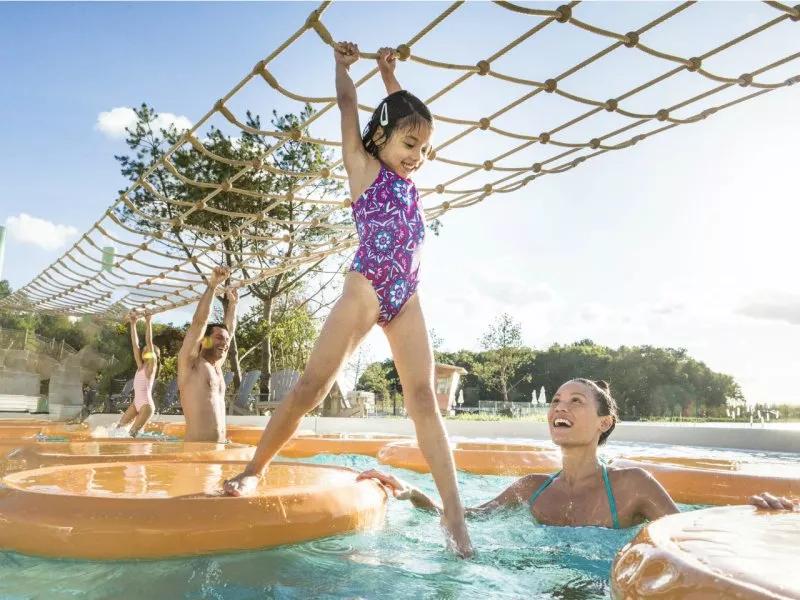 Les Villages Nature® Paris is not a Disney-owned hotel, so we couldn't add a Disney Meal Plan to our stay. However, we could add on Character Dining, which you are able to book in advance. You can add on the Princess Breakfast, Lunch or Dinner and the Character Breakfast or Dinner. 
Included in your hotel + ticket reservation are Disneyland® Paris 2 Day/2 Park Tickets. These tickets do not have to be used consecutively and they are park hopper tickets so you can head in and out of both parks as and when you please. You can go on the first and last day of your trip if you wish. This offers great flexibility to work around rest days and other plans. AttractionTickets.com also offer room-only bookings too and then you are able to add more days at Disneyland® Paris, we went for 4 Day/2 Park Tickets on our stay. We used our Extra Magic Time on some days to get on some of the popular rides with no lines.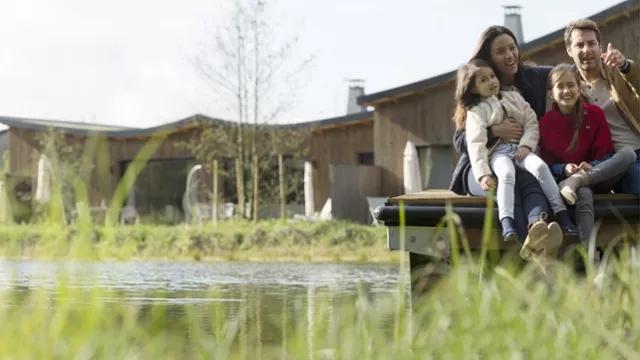 If you would like to stay at Les Villages Nature® Paris for your next Disneyland Paris trip and have any other questions regarding this accommodation please give us a call on 0800 221 8012.