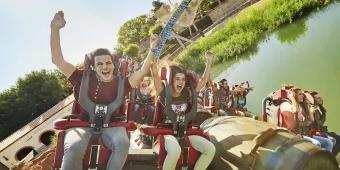 Discover a world of high speed thrills and spills at Europe's premier theme park destination!
You don't need to travel all the way to Florida for your theme park fix, some of the best rides on earth can be enjoyed in sunny Spain.
Just an hour from Barcelona,
PortAventura World
 is one of our favourite theme parks in Europe. As well as enjoying the warm Mediterranean climate, it is also home to some of the most thrilling and exhilarating theme park rides in the world, let alone Europe. To get you in the mood, we've picked out seven of our favourite attractions from both the main PortAventura park and the adjacent
Caribe Aquatic Park
 and
Ferrari Land
, that will challenge even the most daring of theme park fans.
Shambhala
Europe's highest and fastest rollercoaster also boasts the eighth-highest drop of any rollercoaster in the world, with a fall of an incredible 256ft from its highest point and speeds of up to 134kh/h – this is one for the real thrill seekers!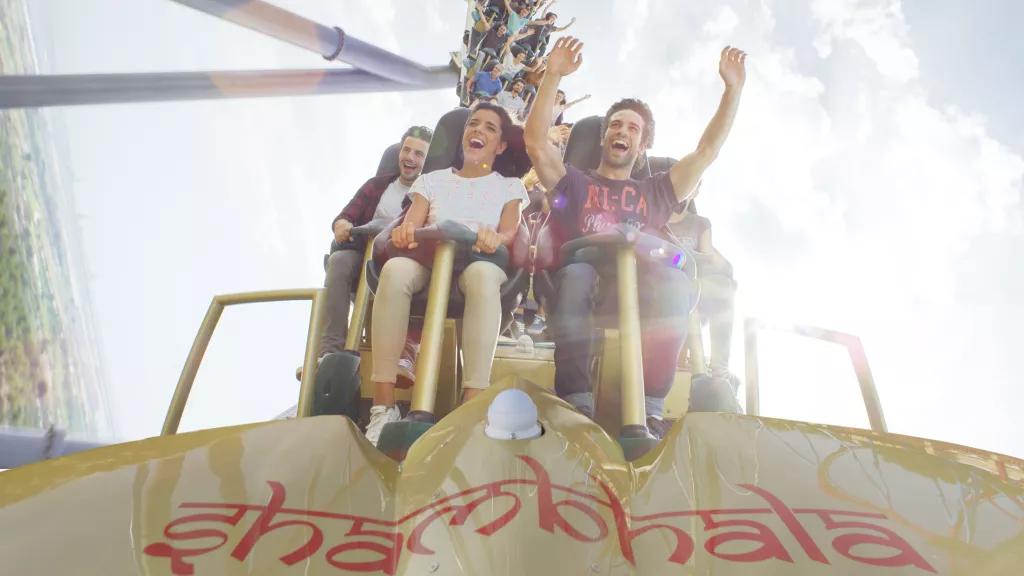 Furious Baco
The fastest ride in the park, Furious Baco tells the story of a genius inventor's grape harvesting machine and his mischievous monkey assistant. Unsurprisingly things don't go to plan, and you'll soon find yourself catapulted to speeds of 135km/h in just three seconds on this thrilling ride.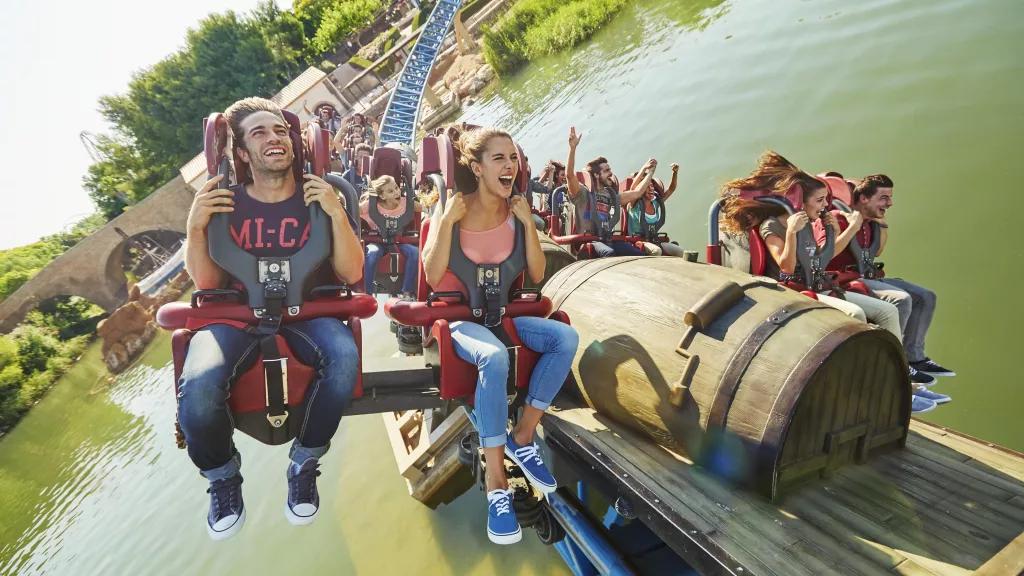 Dragon Khan
Another incredible rollercoaster, Dragon Khan is one of the original attractions at PortAventura and 20 years on, remains one of the most popular. Boasting an incredible eight inversions and speeds of up to 110km/h, it is easy to see why this rollercoaster has remained such a firm favourite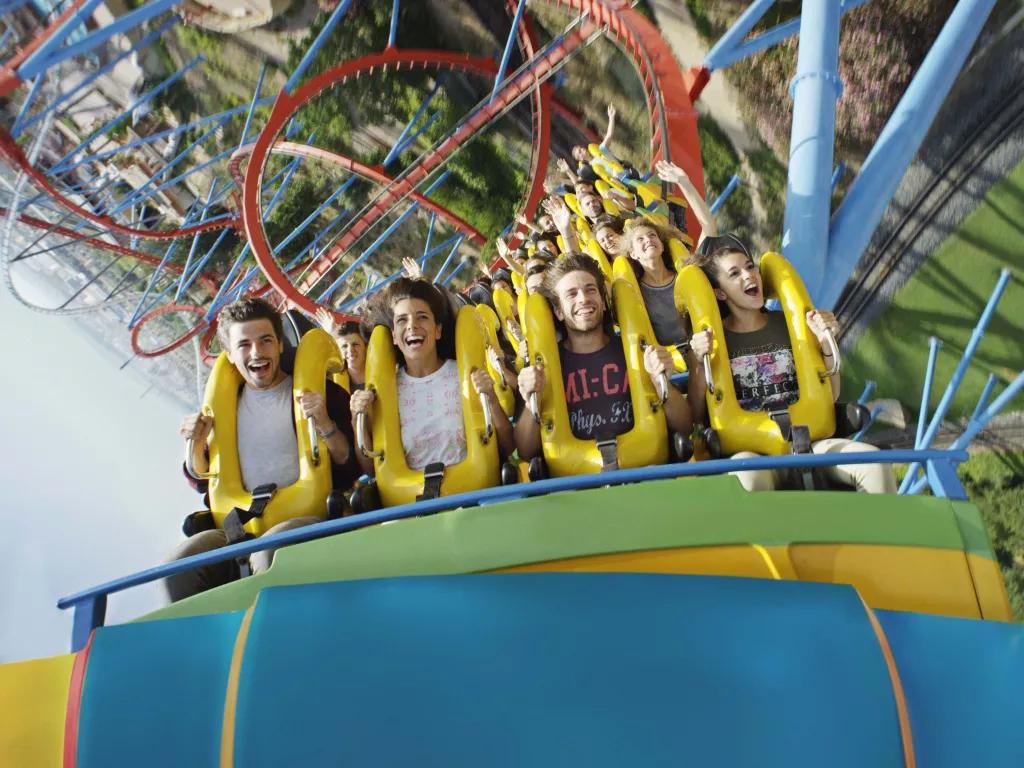 Hurakan Condor
Standing at an impressive 283ft, Hurakan Condor is the 7th tallest drop tower ride in the world and will have you freefalling at speeds of over 70mph. So, be sure to take in the incredible views from the top while you can, as you'll back on the ground before you know it!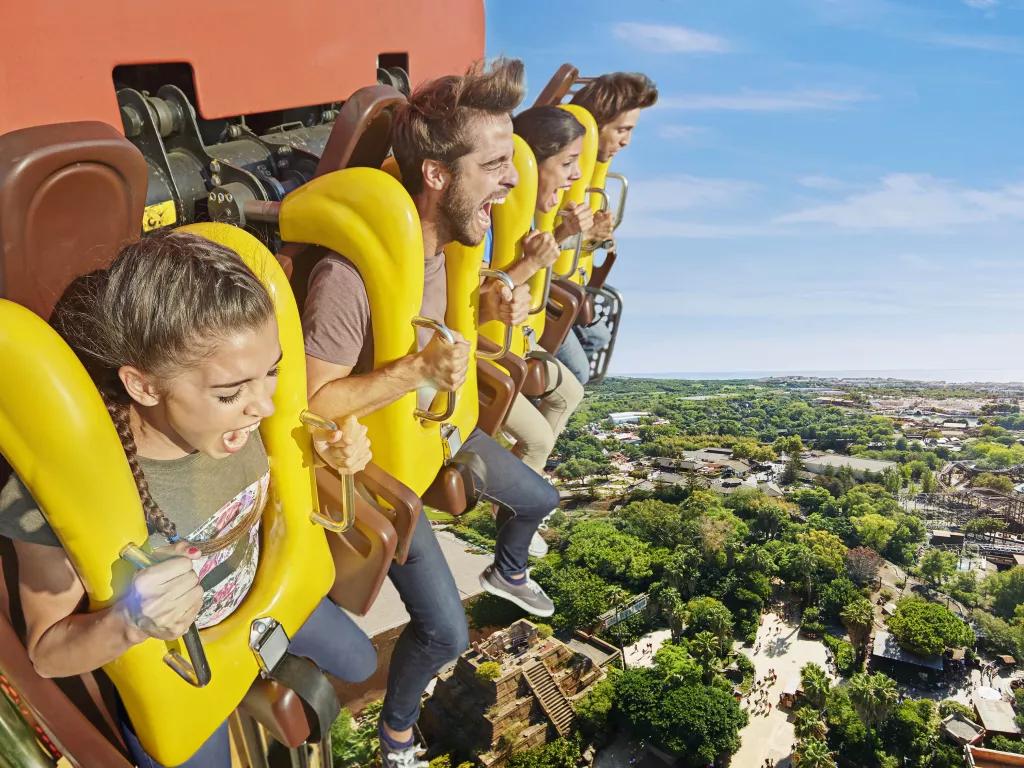 Tutuki Splash
Set on a mythical Polynesian volcano, Tutuki Splash will take you on a boat journey through what appears to be calm waters…however, calm waters don't make for a great ride. Things soon change as your boat heads towards an almighty fall and a wall of water will engulf you as you reach the bottom! There's no escaping getting wet here, especially in the first and last rows.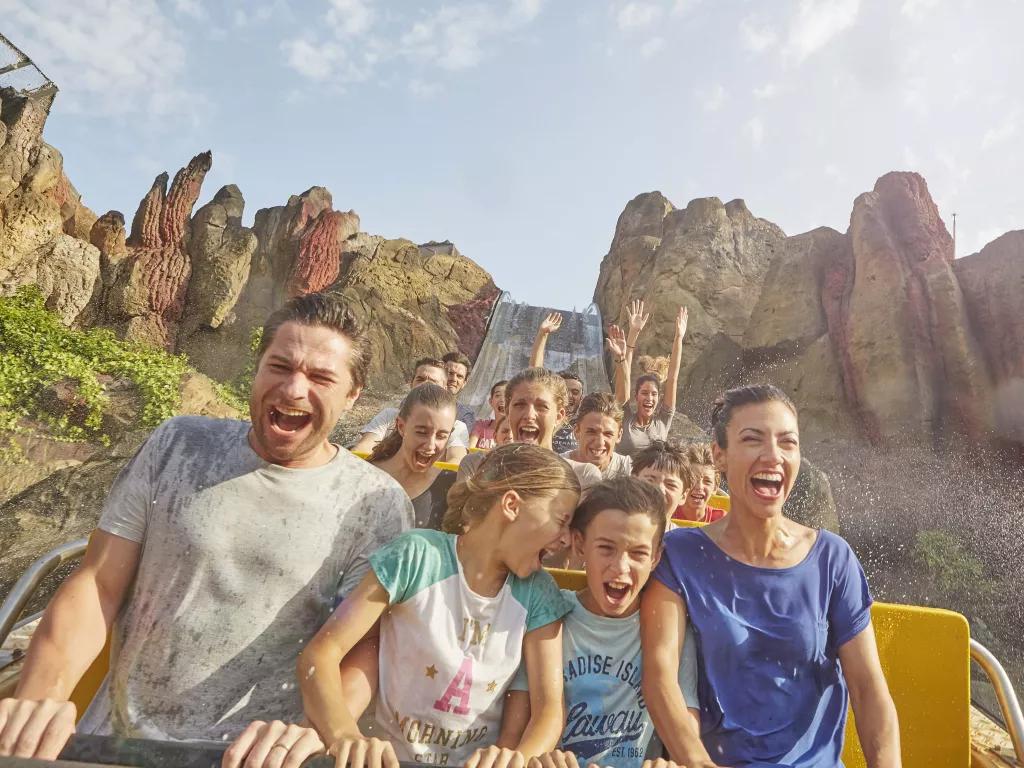 Red Force 
Over in Ferrari Land you can experience the sensations of Formula 1 as you accelerate from 0 to 180km/h in just 5 seconds! On the 880-metre loop of Red Force you'll reach the peak of 112 metres before you know it and be on your way back down to earth even faster.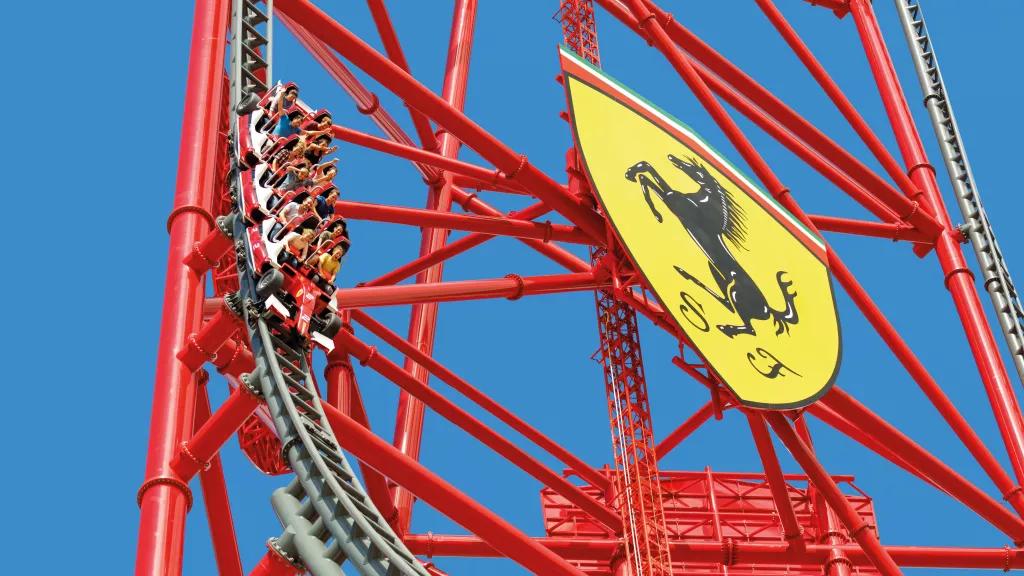 King Khajuna
It isn't just the theme parks that will have you screaming - the Costa Caribe Aquatic Park boasts some equally thrilling rides, none more so than King Khajuna. Europe's tallest freefall slide stands at 31m high and with a 55-degree descent, you'll be moving at up 6 metres per second, barely giving you time to let out a scream.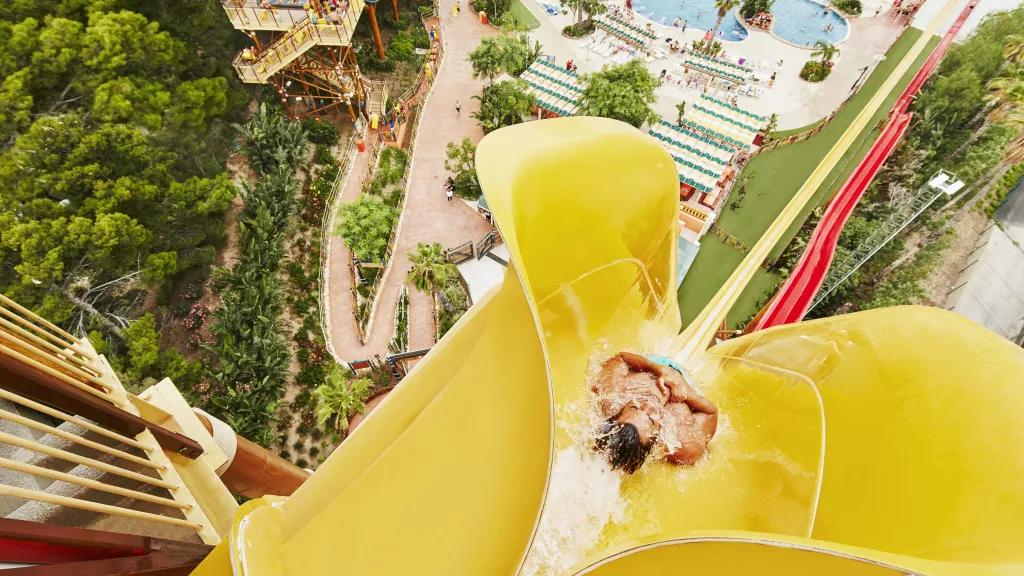 Ready to get your heart racing? Enjoy the very best of the PortAventura World and save up to 36% with our multi-park tickets with same day admission for PortAventura and Ferrari Land!