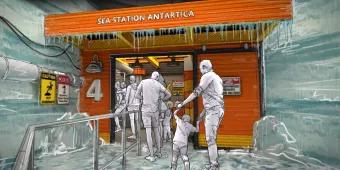 By AttractionTickets.com's Florida Experts, Susan and Simon Veness
Get ready for Penguin Trek - a completely novel ride for 2024
We knew something was up when SeaWorld Orlando failed to re-open its Antarctica: Empire of the Penguin ride after the height of the pandemic in 2020, and this attraction was just left quietly on the sidelines. True, you could still visit the clever penguin habitat which formed the end of the ride, but the hugely elaborate trackless vehicles and immersive "ice caves" that went with it - charting the journey of a young Gentoo penguin - were nowhere to be seen.
Then we heard rumours that demolition was taking place behind the scenes, that the extensive indoor ride area was being dismantled wholesale. Sure enough, when Twitter theme park expert Bioreconstruct posted his latest aerial views of the park in May, the work could clearly be seen. When you consider the whole four-acre Antarctica area of the park opened as recently as 2013, it seems strange indeed that SeaWorld would look to reinvent such a major attraction so soon, especially one that picked up various themed ride design awards.
But it seems someone in the park's creative department had a better idea, and now we know what Antarctica 2:0 will be like. And it's a hum-dinger.
While the basic area of Antarctica will remain, and the clever indoor penguin habitat will continue to be an essential part of the experience, everything else will change. And then some! Where the Empire of the Penguin building once stood, it will now be incorporated into a bigger area that will be the home of an indoor-outdoor family-style roller-coaster themed like snowmobiles primed for an Antarctic adventure. It is a huge change-around from the previous ride, which was basically a slow-paced indoor ride with some twists and twirls to try to mimic windy polar weather. It featured trackless vehicles and elaborate lighting effects, but it lacked any real dynamism. Of the two versions, 'Mild' was genuinely sedate while 'Wild' was only mildly thrilling.
But that will not be the case with Penguin Trek. The newcomer will have two fast-launch sequences, a top speed of 43mph over 3,020ft of steel track, and a series of fast-paced twists and turns to mimic a snowmobile maneuvering to avoid dangers on the ice.
While the manufacturer will be Swiss coaster specialist Bolliger & Mabillard, it will bear some superficial resemblance to the Intamin-manufactured Arctic Rescue coaster at SeaWorld San Diego, which uses a snowmobile car design. The first artist's impressions of the ride don't show any overt snowmobile styling, but there is a bobsled-type look to it and the track could certainly be similar.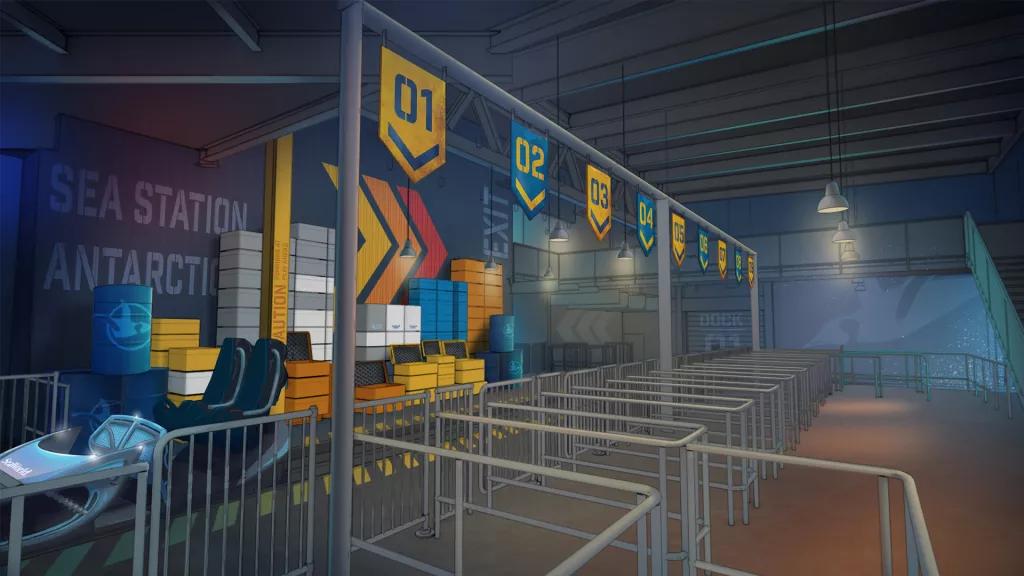 Here's what SeaWorld told us in Thursday's big press release:
"We are incredibly excited to unveil our newest addition to SeaWorld Orlando's outstanding coaster lineup in Spring of 2024," said Jon Peterson, president of SeaWorld Orlando.
"This family launch coaster embodies the spirit of adventure and exploration, offering an immersive journey through the wonders of Antarctica while further connecting our mission and commitment to our animal care, education and research. We know our guests were ready for a new thrill that the whole family could enjoy, and we're excited to redefine the family launch coaster experience alongside our longstanding partners at B&M."
It should be a good ride for most of the family, too, as the height restriction will be only 3ft 6in, or 107cm, the age of the average 5-6-year-old. There will be no big drops as the ride will stay fairly close to the ground for much of the way and the fast-launch sequences will feel speedy but not as dynamic as SeaWorld's Ice Breaker ride, which reaches a top speed of 52mph, or the monstrous Mako, which hits a rapid 73mph.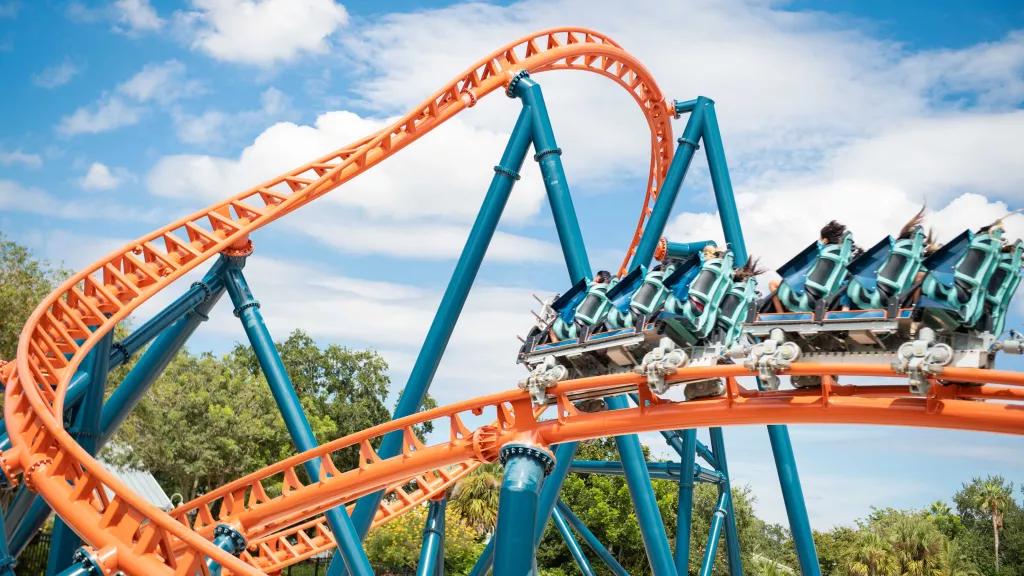 Penguin Trek will start, and finish, as an indoor dark ride, with guests visiting Sea Station Antarctica to join a research expedition into the icy hinterland. Of course, there are perils and dangers to avoid along the way, including an ice cave and even falling ice on one section, but it all ends happily with the big finale, just like Empire of the Penguin. For those who never got to experience the previous ride, the eye-popping finale puts riders right in the heart of SeaWorld's penguin colony habitat, an indoor extent of true ice-and-snow proportions at a properly chilly -1C. Riders can then enjoy the penguin activities at close quarters, both on land and from an underwater viewing area.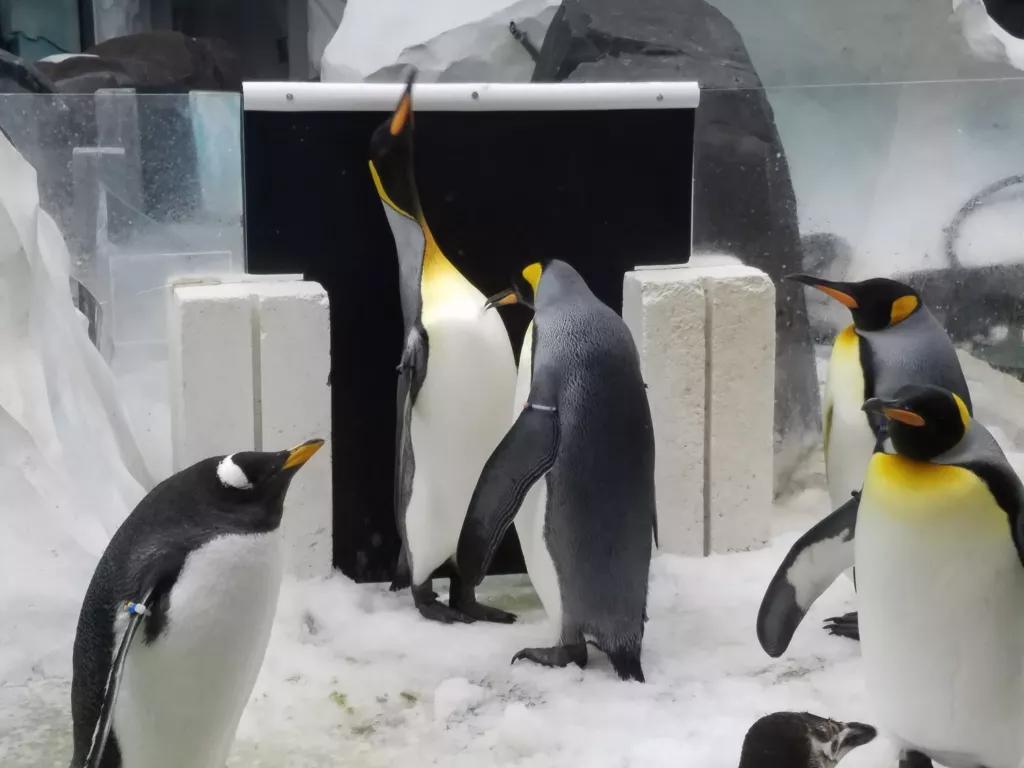 If it all works out as it sounds, this will be a major addition to the SeaWorld coaster family - their eighth in all - and one of THE highlights of 2024. No wonder SeaWorld's press release concluded: "SeaWorld Orlando's commitment to providing diverse thrills for all family members is evident in Penguin Trek's unique indoor/outdoor coaster experience.
"This latest addition to the coaster family promises to be another crowning jewel in a park already celebrated for its coaster excellence. Joining the ranks of award-winning rides such as Mako, voted the No.1 Best Roller Coaster by the USA Today 10Best Readers' Choice poll for five consecutive years, and Ice Breaker, which secured the No.1 New Attraction spot in the same poll, Penguin Trek is poised to continue SeaWorld Orlando's legacy of pushing the boundaries of coaster innovation for the whole family."
So, while we still mourn Empire of the Penguin to a certain extent, we are genuinely excited for Penguin Trek and a whole new ride and animal experience at SeaWorld next year. Roll on 2024....!
What are YOUR favourite rides at SeaWorld? Tell us about them on the friendly ATD forums, our Community Facebook page, on Twitter or Instagram.