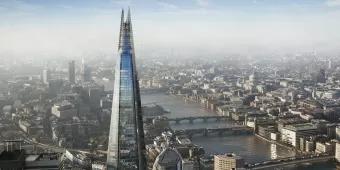 Erleben Sie die Stadt in ihrer ganzen Pracht!
Wir zeigen Ihnen, von wo Sie den besten Blick über ganz London haben und gleichzeitig die einzigartige Schönheit dieser Metropole genießen können.
Sind sie auf der Suche nach einem echten Skyline-Instagram-Schnappschuss, der Ihnen mehr Likes als ein Hundewelpen-Video einbringt? Oder auch nach einem schönen Foto für das Familienalbum? Dann haben wir mit diesen London Tipps genau das Richtige für Sie!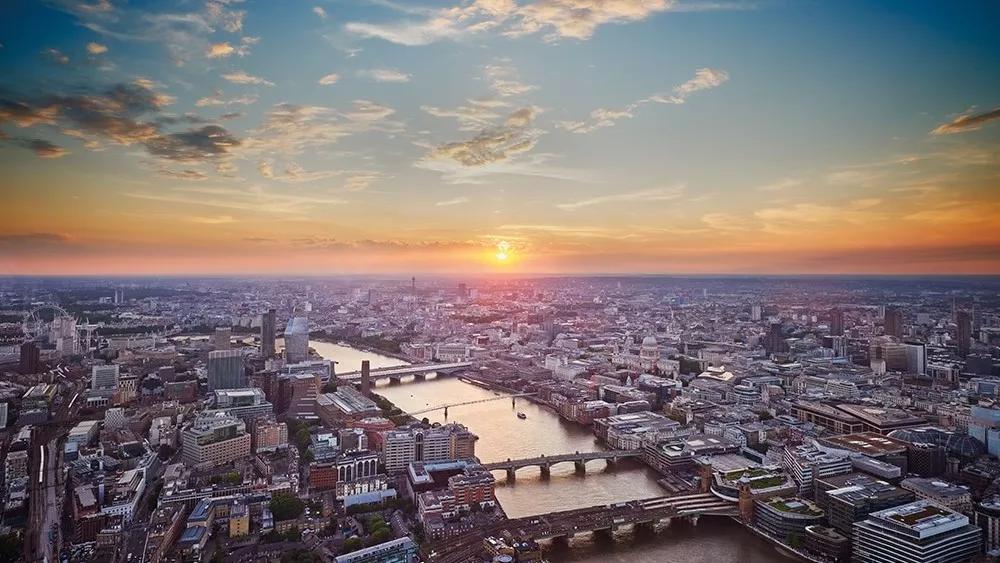 Es ist wohl kaum überraschend, dass das "The Shard" mit 310 Metern Höhe ein Wolkenkratzer der Extraklasse ist. Er überragt das Londoner Stadtbild und bietet von oben einen unvergleichlichen Blick – sowohl auf die Stadt als auch die umliegende Landschaft. Gönnen Sie sich – oben angekommen – ein Glas Champagner oder sogar eine Mahlzeit, Sie werden es nicht bereuen.
2. Primrose Hill
Genießen Sie eine der vielen Grünflächen Londons und besuchen Sie den Regent's Park, in dem sich der beliebte London Aussichtspunkt Primrose Hill befindet. Genießen Sie die klare Sicht auf London und Hampstead Heath sowie den Belsize Park, während Sie in der ruhigen Umgebung entspannen.
3. London Eye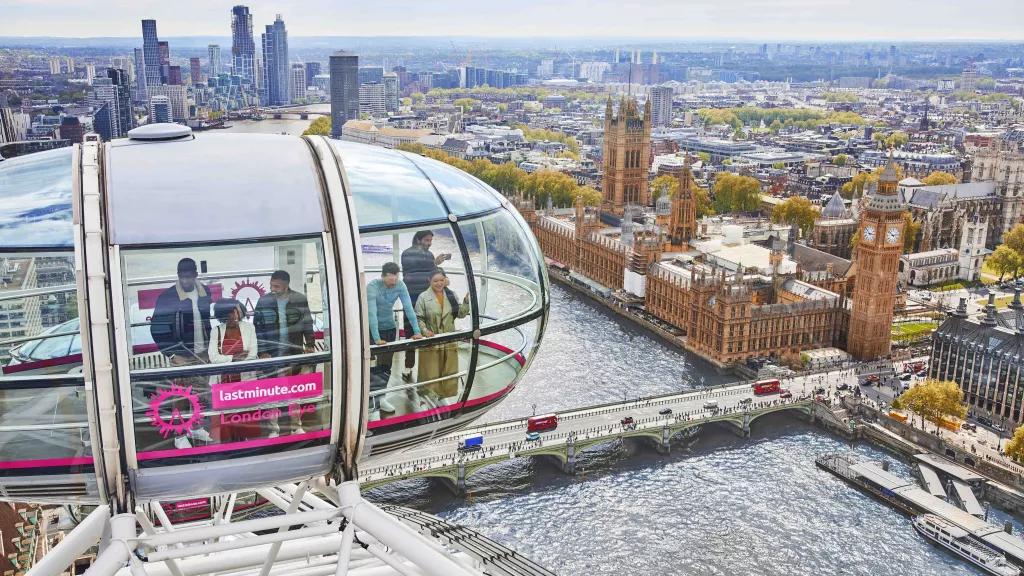 Ein weiteres großes Ereignis ist das London Eye. Es ist mit einer Höhe von 135 Metern das größte Riesenrad Europas und verwöhnt die Besucher mit einem absoluten Panoramablick auf London und seine Umgebung! Nehmen Sie sich etwas Zeit, um das Erlebnis zu genießen und die vielen kleinen Details aus der Luft zu bemerken, die Sie möglicherweise vom Boden aus niemals gesehen hätten.
4. Alexandra Palace und Park
Der berühmte "Ally Pally" im Norden Londons ist ein Freizeitpark, der auf einer Anhöhe gebaut wurde. Deswegen bietet dieser einen wunderbaren Blick auf die ferne Skyline. Entspannen Sie im großen Park oder faulenzen Sie im Palast selbst, in dem oft Berühmtheiten aus Musik und Kunst zu Gast sind.
5. Sky Garden
Der Sky Garden befindet sich im sogenannten Walkie-Talkie-Gebäude, das seinen Namen seiner einzigartigen Form verdankt, und ist eine großartige Möglichkeit, einen entspannten Nachmittag zu verbringen. Obwohl die Tickets für den Zugang selbst kostenlos sind, sind sie häufig schnell ausgebucht. Planen Sie Ihren Besuch also im Voraus! 
Top Tipp: Wollen Sie diesen fantastischen London Aussichtspunkt bei Nacht genießen, können Sie sich einen Platz in einer der Bars reservieren.
6. Arcelor Mittal Orbit
Vielleicht ist dies der witzigste London Aussichtspunkt unserer Liste: The Orbit ist ein Aussichtsturm und wurde für die Olympischen Spiele 2012 im Queen Elizabeth Olympic Park gebaut. Das Beste an dem Turm? Einmal oben angekommen und die Aussicht genossen, kann man den Rückweg herunterrutschen. Das geht kinderleicht!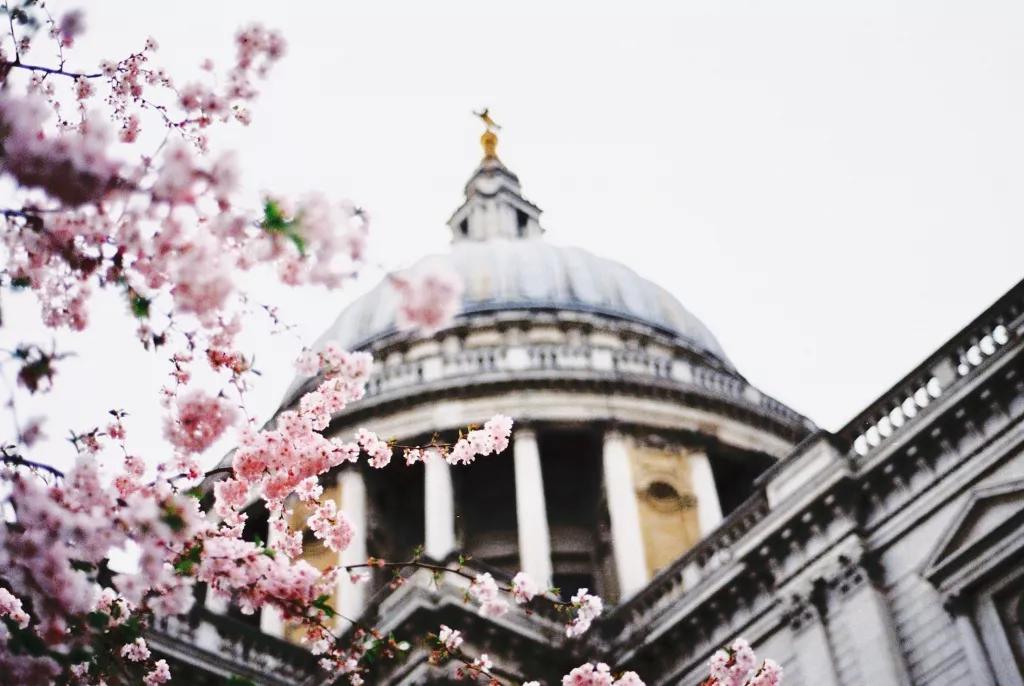 Die St. Pauls Kathedrale ist eines der architektonischen Meisterwerke Londons und ist einen Besuch definitiv wert. Die meisten Menschen haben schon von ihr gehört. Aber wussten Sie, dass Sie auch die Kuppel besteigen können? Wenn Sie mutig genug sind, werden Sie mit einem einzigartigen und besonderen Blick auf London belohnt. 
Top Tipp: Finden Sie die Kathedrale von außen genauso schön wie wir, können Sie auch noch bei einem London Aussichtspunkt mit Blick auf St. Paul's Cathedral vorbeischauen - gleich um die Ecke, bei One New Change, genießen Sie einen kostenlosen Ausblick auf London und die Kathedrale!
8. The O2 Arena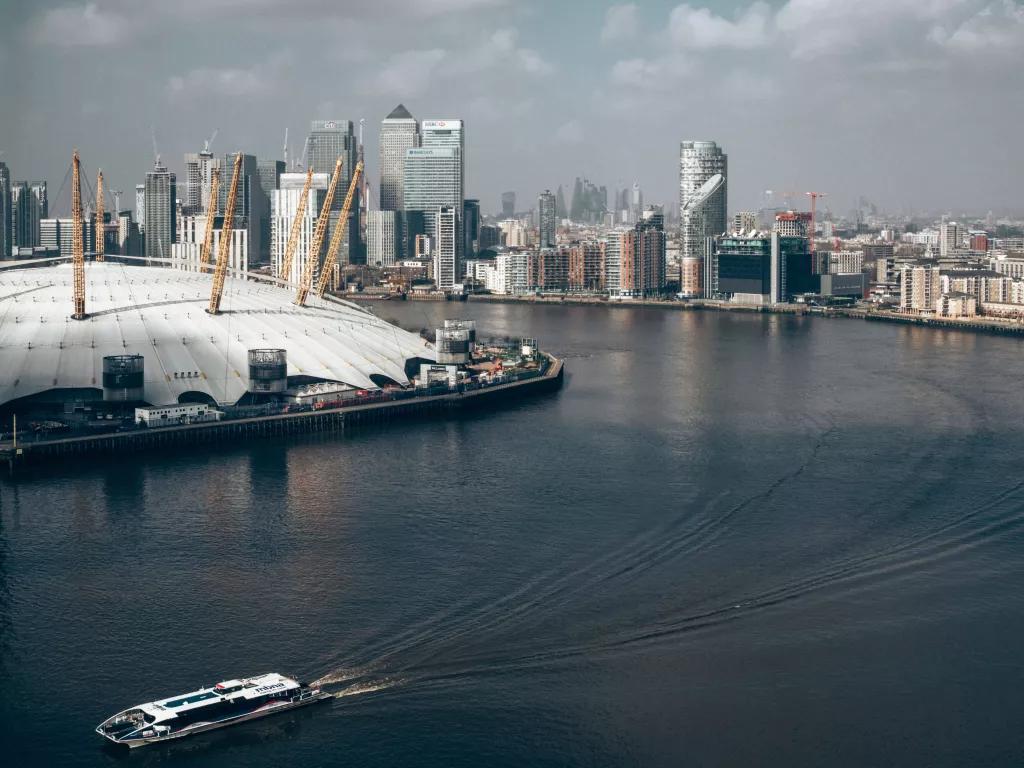 Noch ein Tipp für alle Abenteuerlustigen da draußen - O2. Erleben Sie atemberaubende Szenen über London, wenn Sie auf das Dach dieses legendären Gebäudes steigen. Ein einmaliges Erlebnis für alle Familienmitglieder während Ihrer London Reise.
9. Tower Bridge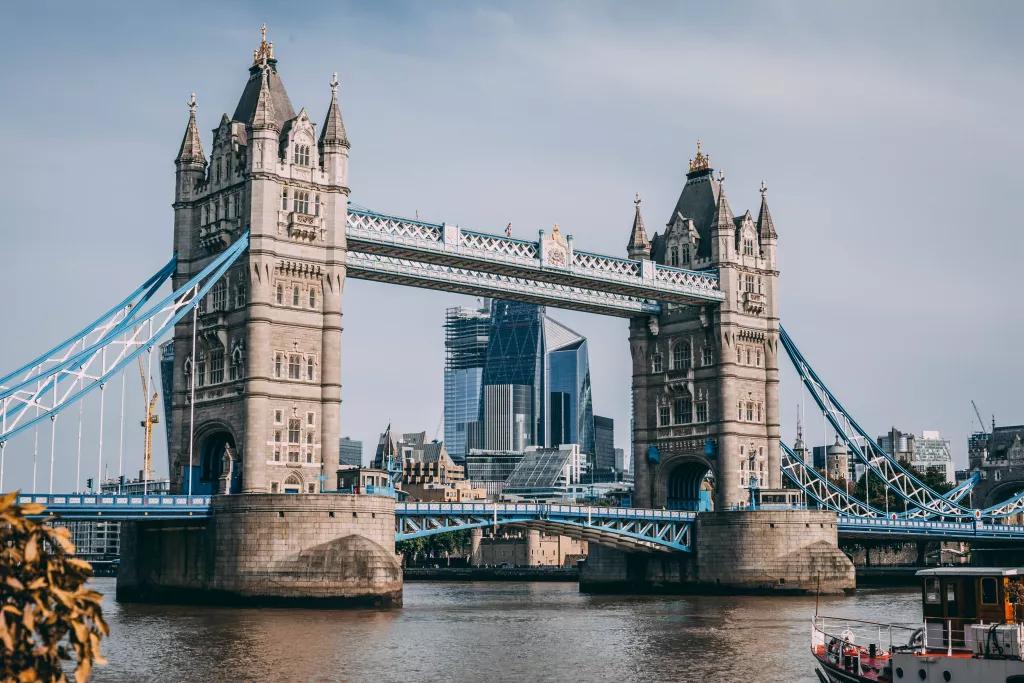 Doch man muss nicht immer unbedingt hoch hinaus, um den schönsten Blick auf London zu bekommen – und die Tower Bridge ist der Beweis dafür. Gehen Sie über die Brücke und beenden Sie Ihren Spaziergang am Tower of London. Entdecken Sie die Stadt so auch auf historische Weise.
10. Greenwich Park
Im Südosten Londons können Sie einen der vielen königlichen Parks erkunden. Der Greenwich Park ist mit einer riesigen Grünfläche von 74 Hektar ein perfekter Ort, um einfach zu entspannen und die Natur zu genießen. Neben der fantastischen Aussicht auf London finden Sie im Greenwich Park außerdem die Greenwich Meridian Line, oder auf Deutsch, den Nullmeridian, der das Zentrum der Weltzeit ist.
 
Bereit, die besten Aussichtspunkte in London zu erkunden? Klicken Sie hier, um unsere Ticketoptionen anzuschauen.
 
Ihnen hat dieser Blogpost gefallen? Das könnte Sie auch interessieren: