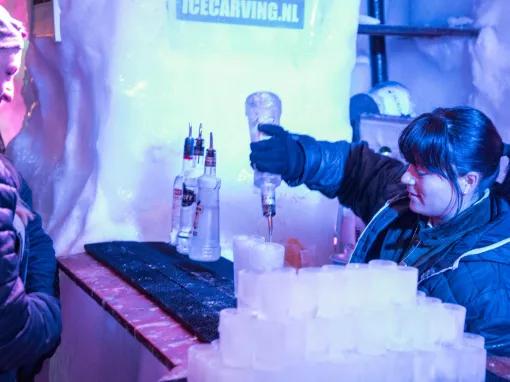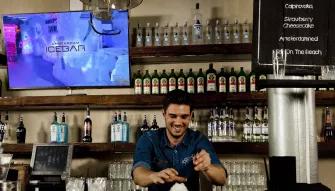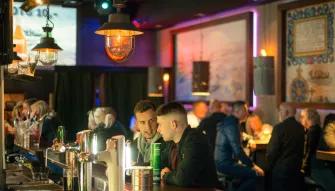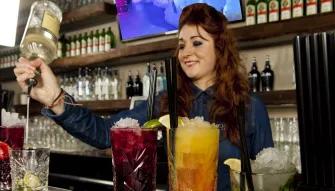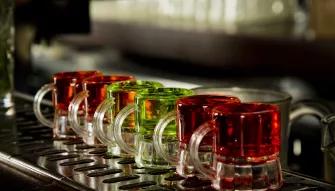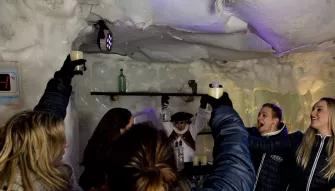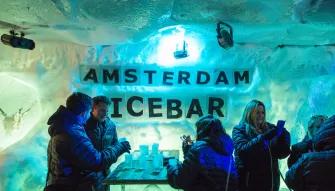 Amsterdam Icebar
Full details
Everything from the walls through to the glass, is made out of ice...
Discover literally the coolest bar in Amsterdam, the Icebar. Suit up with a thermal coat and gloves and enjoy three drinks in this all-ice wonderland.
Our guide to Amsterdam Icebar
Enjoy a unique visit to the coolest bar in town, the Amsterdam Icebar, whereas the name suggests, everything from the walls through to the glass, is made out of ice.
Inside the Amsterdam Icebar Xtracold, you will find two bars. In the lounge, you can sit down, relax and drink your free welcome cocktail or large Heineken while enjoying the music.
As you enter the second bar made from a staggering 60 tons of natural ice, you will be given a thermal coat and gloves to keep you warm at -10 degrees Celsius!
The furniture, the walls, the art – everything is made of ice, even your drinks will be served in a glass made of ice. Your ticket includes three tokens which you can trade in for any of the frozen drafts from the ice back shelves.
Why not upgrade your ticket to include a Sightseeing Cruise?
Choose our One Hour Canal Cruise & Amsterdam Icebar ticket option and save money by combining a visit to the coolest bar in town, the Icebar and a leisurely 60-minute Amsterdam Canal Cruise. 
FAQs
Frequently Asked Questions for Amsterdam Icebar
Ticket Information
Do you need to book tickets in advance?

It is recommended to book in advance as they can only allow small groups in at a time and busy times they can sell out.
Duration of Visit
How long can you spend in the IceBar Amsterdam?

Inside the actual Icebar, you can stay up to 20 minutes (if you fancy it!). But, you may hang out in the lounge as long as you like and enjoy a selection of delicious cocktails.
Clothing & Accessories
What do I have to wear to the Icebar Amsterdam?

There isn't a particular dress code as you will be provided with an extra coat and gloves as you enter. It is obviously very cold in the IceBar so extra layers will help.

Do I take my bag in with me?

Yes, there are no lockers available so you will need to take your bags in with you.
Fun Facts
How cold is the IceBar Amsterdam?

The IceBar itself is -10degrees, although the Lounge Bar is a more comfortable in temperature.
Restrictions
How old do you have to be to get into the IceBar?

As the IceBar serves alcohol, everyone must be 18 years and above for admission. A valid photo ID is required for proof of age.

Can I take photos inside?

Absolutely, in fact it is encouraged!
Location
Where is IceBar Amsterdam located?

It is located at Amstel 194-196, 1017 AG Amsterdam.
Accessibility
Is the IceBar accessible to wheelchairs?

The IceBar is located on the ground floor so there are no steps and accessible for wheelchairs. To enter the Icebar itself, there is a step from 5 cm, normal wheelchairs which can be lifted up will have no problem entering. Not suitable for electric wheelchairs.