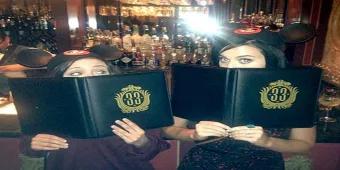 Katy Perry Spotted at Disneyland California!
On the 27th August Katy Perry spent the day hanging out at Disneyland California, where she immersed herself in all things magical!
Just two days ago Katy Perry, the girl who claimed her fame with chart topping track 'I Kissed a Girl and I Liked It' and then married and divorced our very own Russell Brand, was seen hanging out at Disneyland California. Those of you fortunate enough to have been at the park that day with your Disneyland tickets may have caught a glimpse of the Hollywood starlet.
Katy Perry spent the day at Disneyland after a break up from her most recent boyfriend, rock singer John Mayer, who sings the 'Route 66' soundtrack from Disney Pixar's Cars. We can't think of anywhere better to hang out with a broken heart than the happiest place on earth.
This summer Disneyland has introduced a host of new experiences, including a Tim Burton inspired Mad T Party, street entertainment on Disneyland's new Buena Vista Street and the first Disney's first ever Cars Land – only at Disneyland California.
So whether you're broken hearted like Katy Perry, a fan of Disney Pixar's Cars or just love Disney, if you're headed to California be sure to check out our
Disneyland tickets
!