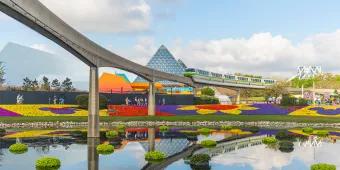 By AttractionTickets.com's Florida Experts, Susan and Simon Veness
Looking for some guaranteed summer weather? Our corner of Florida is definitely ready to deliver.
It may only be half-past Spring back in the UK, but we are here this week to tell you it is already well past that mythical hour in Orlando. In fact, it feels like we went from Spring last week to full-on summer now!
For anyone who has been following the long-running Florida Weather Report on the AT.com forums (a thread that started in July 2011 and now runs to 258 pages with nearly 1.5 million views), this will be no surprise. We have charted the annual course of the weather for 12 years now, and it is quite a comprehensive look at this essential part of your holiday planning.
After all, you don't want to turn up in shorts and a T-shirt only to discover the temperature is barely 10°C. And, by the same token, there's no point packing lots of clothes if the thermometer hits 30°C regularly. And hit 30°C regularly it certainly has this month. In fact, we've had more days of at least 30°C (16) than we've had days of the typical average, or below average for late April (9). That's some serious early-year warmth, even by Florida standards.
But we also had 14 days in March that reached at least 30°C, so it's not necessarily just about how hot it is. Oh no.
For those keen amateur meteorologists (and those who just like to obsess about the weather), the key factor is the humidity. And, for the past 10 days or so, there has been a distinctly humid component to our atmosphere. And, as many of you will know, high humidity just adds to the "real feel" of the temperature. So, if the mercury reaches 32°C but the humidity is showing as 80 per cent, it actually feels more like 35°C or 36°C. As we sit at our computers this evening, the humidity is actually reading 87 per cent, and that's a whole lot of extra heat, the kind we usually associate with high summer.
The last few days have also given us an early dose of the afternoon thunderstorms that are typical from June to September, when we get pelted with thundery downpours, strong wind gusts and, occasionally, some serious hail. It's a typical weather pattern for this part of the world, just a month or so early.
(Just as a quick aside, if you're worried about the sound of thunderstorms and other violent weather, it isn't any real cause for concern. The tropical-style downpours can appear quickly but disappear just as fast, and they often leave lovely bright weather behind them. In fact, we often joke that the weather forecasters put up a sign saying "A 50 per cent chance of storms" at the end of May, and then go on a four-month holiday before changing it again. It's their way of saying "Maybe it will, and maybe it won't," but someone's going to get wet on any given afternoon. Just keep a weather eye out and be ready to duck inside for half an hour or so. Now back to this month…)
The essential message right now is that if you're looking for summer in April, come on down! The current weather will definitely float your boat.
That may all sound rather frivolous, but the essential message is one of "be prepared." Do bring a lightweight rain jacket or poncho with you (or buy one at one of the big shops like Walmart and Target) and be ready to use it. But don't think that a forecast of "thunderstorms" is likely to create a rain-out. Florida's summer weather simply doesn't work like that.
The other good news to bear in mind at this time of year is that there are some great outdoor events to enjoy, and the weather rarely has a major effect on them. Start at EPCOT, where the fabulous International Flower & Garden Festival is approaching its third month (of four), and there are some more tasty options in store as several of the outdoor kitchens change their menus in April or May.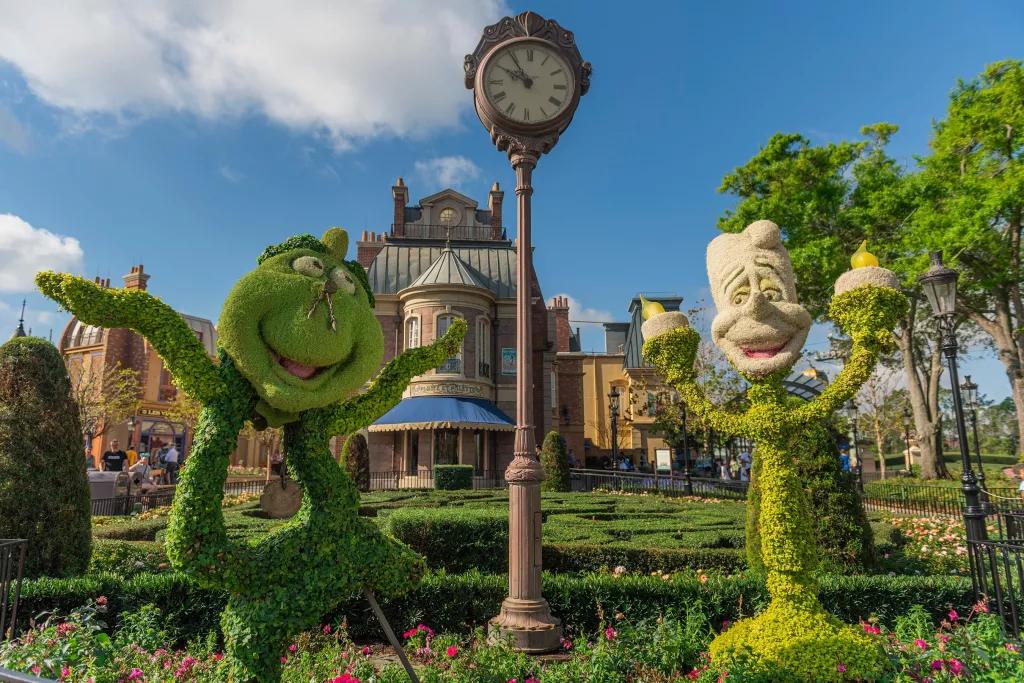 The Garden Rocks concert series – which is free with park admission – has several British-flavoured bands on offer in May, including Herman's Hermits starring Peter Noone, and The Orchestra starring former members of ELO, both of which are hugely popular.
If you've never sampled the Flower & Garden Festival, it is a true Walt Disney World Resort highlight, packed with eye-catching landscapes, topiaries and gardens, plus the bonus of the evening concerts and a fabulous array of outdoor kitchens selling small-plate dishes and beverages that are a real treat to try.
Meanwhile, SeaWorld is getting ready for its own party celebration. It may be winding down its tasty Seven Seas Food Festival, which concludes on May 7, but it will go into full fiesta time for the weekends from May 13-21 with the colourful annual treat of Viva La Musica.
This Latin festival is packed with live entertainment, children's activities and excellent food, with a special array of Latin American flavours. Look for Puerto Rican Bacalaitos (deep-fried cod fritters) and Mofongo (fried, mashed plantains – quite delicious!), Cuban Ropa Vieja (a beef stew) and Colombian Bandeja Paisa, a mix of ground beef, pork belly, plantains and rice.
There are special drinks, too, plus the bonus of a series of live concerts at the Nautilus Theater featuring Latino stars such as Jon Secada and Grupo Mania. Well worth catching at 2 and 5pm each Saturday and Sunday.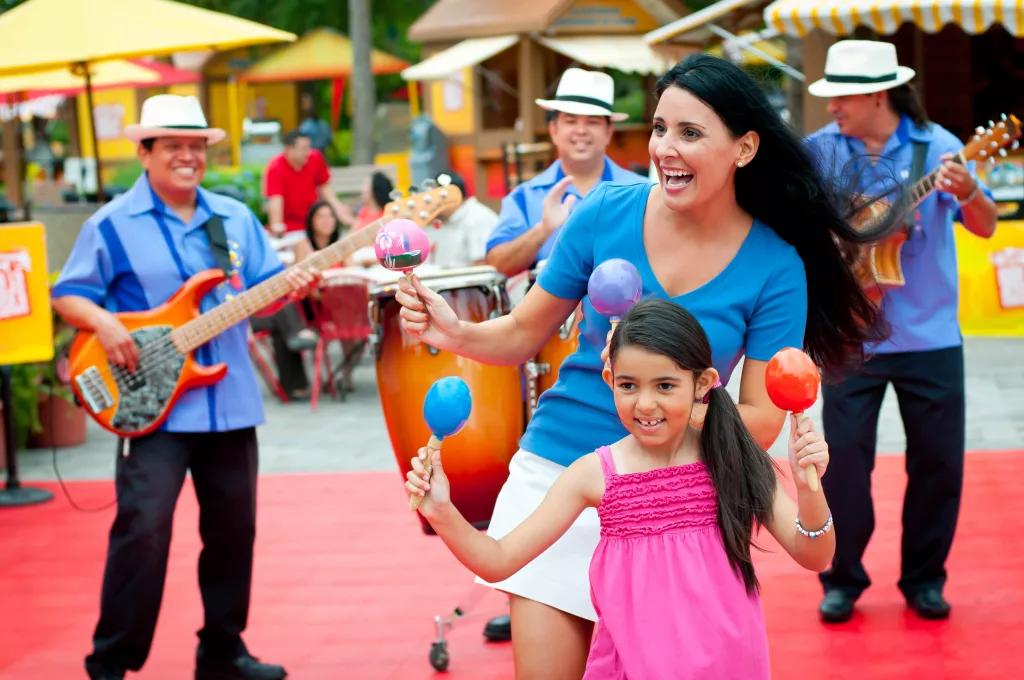 Finally, May will also see the opening of SeaWorld's exciting new ride, Pipeline: The Surf Coaster, which will be the park's seventh fully-fledged roller-coaster. We don't know a specific date yet, but we suspect it will probably be the week before the big Memorial Day weekend (May 26-29). That is the official start of the summer vacation season here in the US, and it makes sense for the new attraction to be fully tested ready for the holiday hordes.
It should be a really iconic ride, too, as it's situated right at the front of the park, and it will feature a unique seating system that allows riders to experience the banks and swoops of surfing in a stand-up position. We can't wait for this one and, once again, it will underline the fact that summer is all go in Orlando!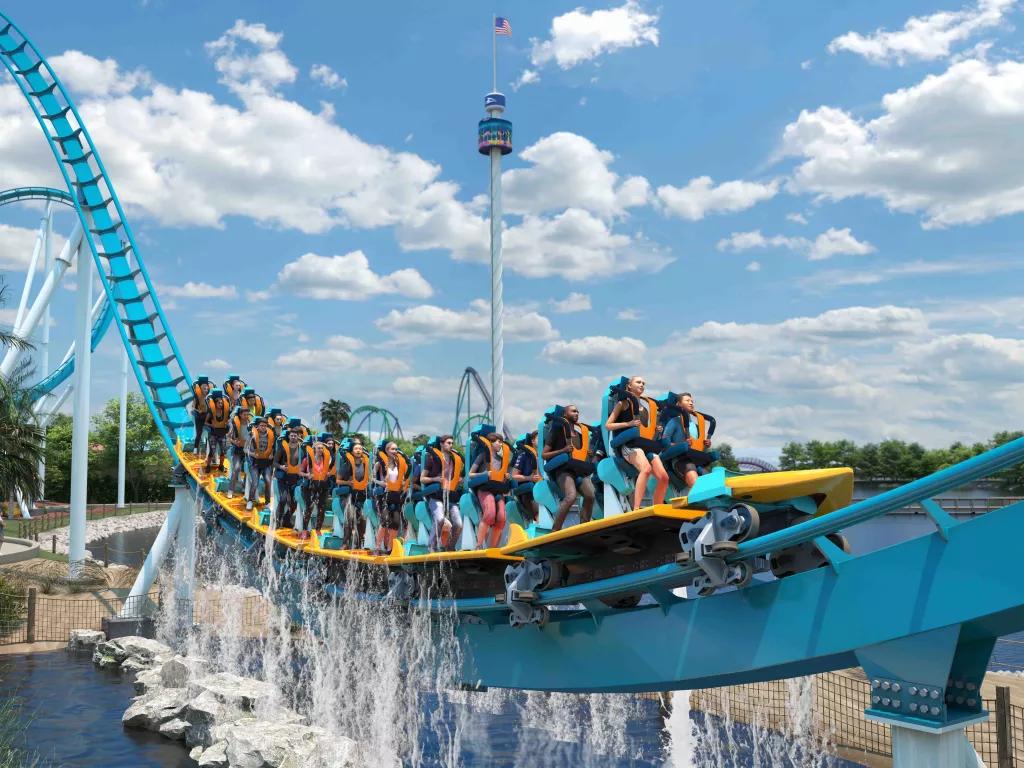 What is your favourite time of year in Florida? Tell us about it on the friendly Attraction Tickets forums, our Community Facebook page, on Twitter or Instagram.