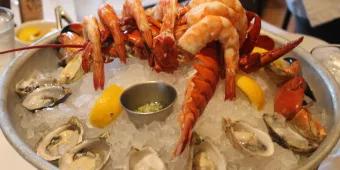 By AttractionTickets.com's Florida Experts, Susan and Simon Veness
When you're ready for a fine seafood dining experience, here's our Top 10.
If there's one particular cuisine you need to try in Orlando, it is seafood. With the ocean pretty much surrounding the peninsula, there is a super-abundance of fresh fish on offer. 
From Floridian specialities like conch and stone crabs to big, meaty fish like grouper and snapper, this is the place for a pescatorian feast. But you need to know where to go.
Like with many things in the US, the main restaurant brands are completely different to what we know in the UK, while the one-off speciality dining experiences are often a complete mystery.
But that's why we're here - to steer you in the right direction and make sure you don't miss a golden opportunity to have a memorable Floridian dining experience. 
There are several chain restaurants that are uber-reliable for excellent fish dishes, including the likes of the Bonefish Grill (with six locations in the greater Orlando area) and Red Lobster (three outlets), while most steakhouses are usually highly reliable for at least one great seafood option.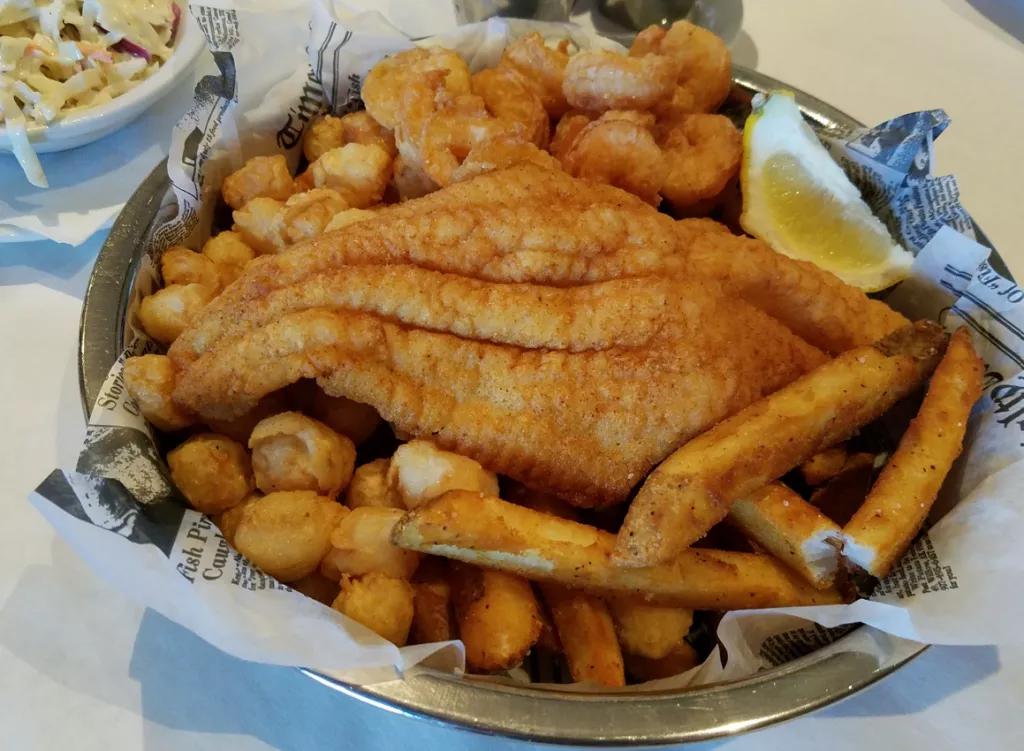 But we wanted to highlight the very best specialists in this genre, hence we've drawn up our Top 10 of the most suitable seafood choices in town:
10. Bubba Gump Shrimp Co: This Universal CityWalk offering is one of our favourites just for the sheer atmosphere and style, which borrows heavily from the Tom Hanks film. The food isn't particularly high end, but what they do, they do really well, so feel free to try the Crab and Shrimp Boil or the Shrimp New Orleans for some real tastes of Louisiana.
9. Deep Blu Seafood Grill: Venture into the Bonnet Creek section of Walt Disney World (the privately-owned sector), and you'll discover the Wyndham Grand Resort, where signature restaurant Deep Blu is a real seafood aficionado's heaven. The relaxing, upscale vibe is matched by a menu that features real gourmet touches, such as Prince Edward Island Mussels, Crab Crusted Grouper and Seafood Zarzuela.
8. Big Fin Seafood Kitchen: This choice in the Dellagio complex of Sand Lake Road (Orlando's "Restaurant Row") is ideal if you just want a casual dinner or something a bit more dressy, as they comfortably cater for both options. Shellfish is a real speciality here, but we also like the British-style Fish & Chips, Crispy Red Snapper and, for something more exotic, the Miso Butterfish.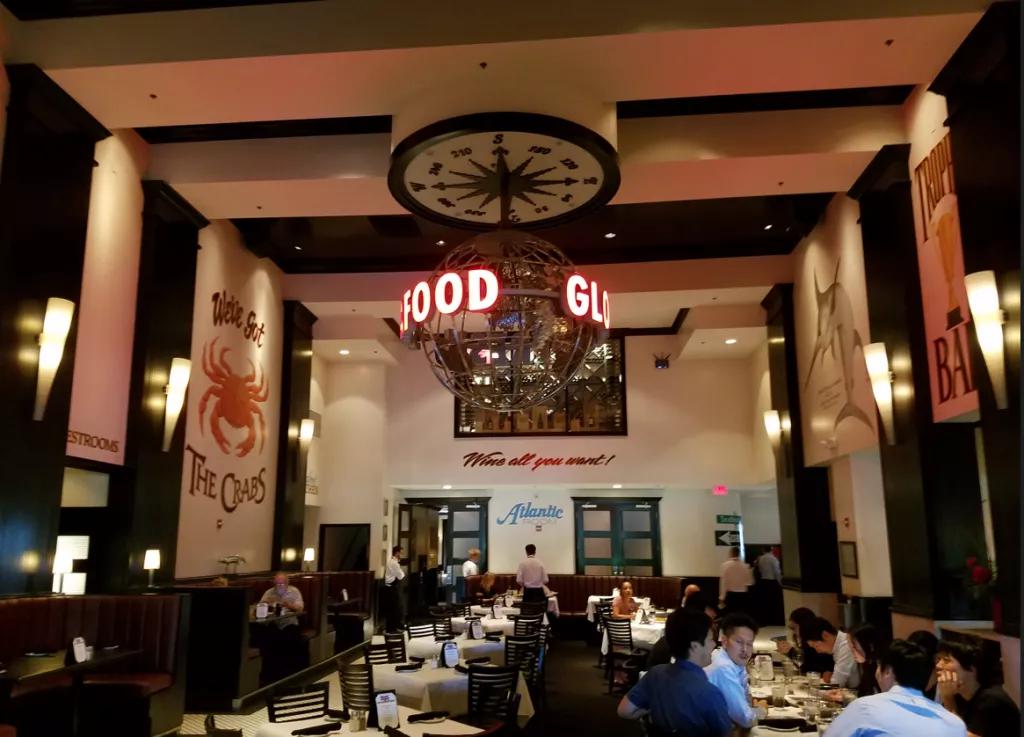 7. Lee & Rick's Oyster House: You'll have to travel a bit off the beaten tourist track for this one (in the Orlo Vista neighbourhood north of Universal), but it is well worth it as this 73-year-old locals' venue continues to provide a genuine Floridian experience, with its boat facade and oyster speciality (for which the state's Panhandle area is rightly famous). There's a lot more than oysters, though, and you'll get a great taste of the Sunshine State's sea-going bounty with anything you choose.
6. Eddie V's prime Seafood: If you're looking for a bit of razzle-dazzle with your dining, Eddie V's on Restaurant Row is the place to go. Their sheer range of seafood is startling - from oysters and sashimi to lobster and scallops - but the quality is all absolutely first class. And it is all served up in a stylish manner with the bonus of live music, a great Happy Hour and superb cocktails.
5. Narcoosee's: Disney's most illustrious seafood offering is also one of its prettiest, thanks to the lakefront location of Narcoossee's at the Grand Floridian Resort and the refined, nautical decor. The menu is just as special, with a host of classic state specialities, such as local Gulf Shrimp and Blackened Redfish, and several haute cuisine standouts, like Plancha-Seared Scallops and Yuzu-Ginger Salmon. Don't miss the Almond-Crusted Cheesecake for dessert, either!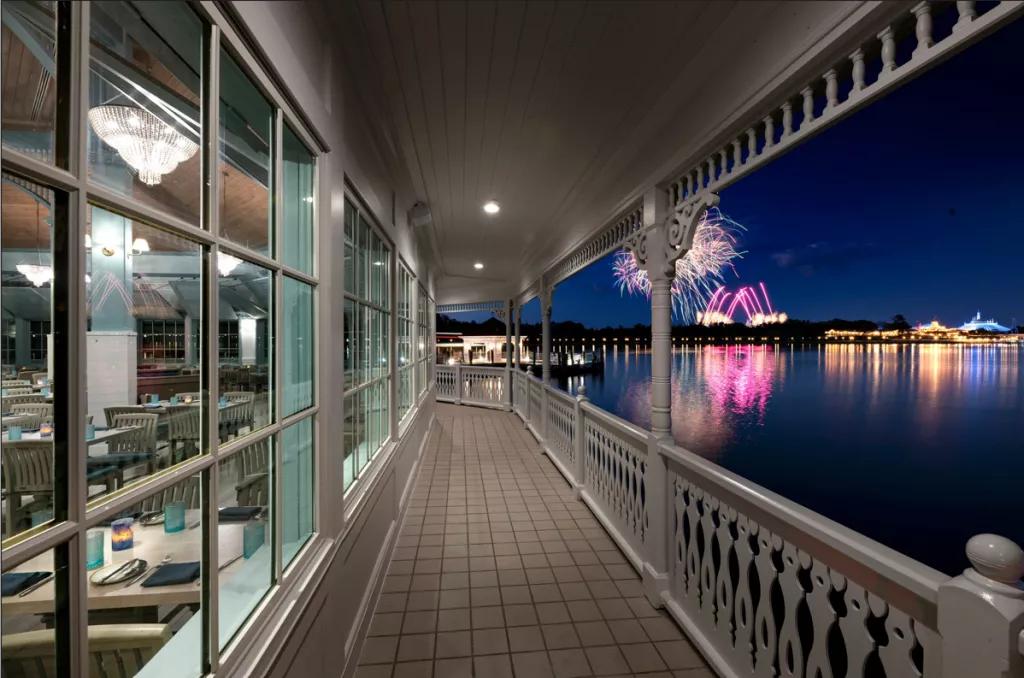 4. Ocean Prime: Back on Restaurant Row, this elegant offering from an upscale national chain is another special occasion option, featuring a beautiful main dining room and stylish bar-lounge. The service is also a cut above, as is a menu that highlights oysters, shrimp and crab, as well as some of the best lobster in town. This is also a brand you'll find in places like New York, Boston, Dallas and Beverley Hills, so expect a top-notch experience - but the price to match.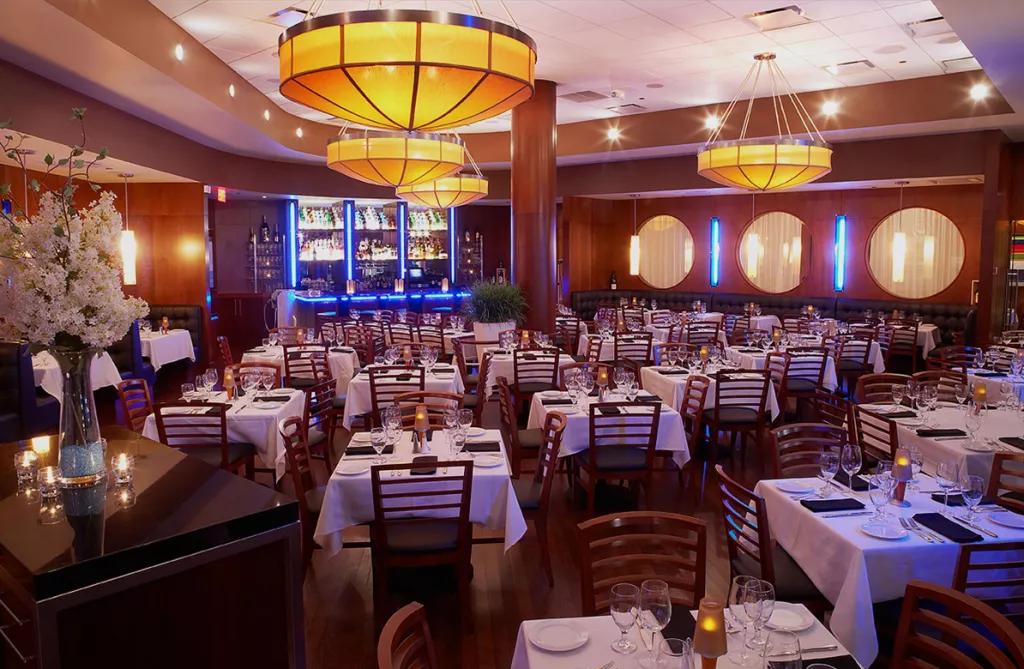 3. The Oceanaire: Designed like the interior of a classic liner, this is one of the most sophisticated of Orlando's restaurants (alongside the likes of Del Frisco's Steakhouse on International Drive, Don Shula's Steakhouse in the Swan Dolphin Resort and Bice at Universal's Portofino Bay Hotel). Its focus is on fresh, sustainable seafood, including a fantastic raw bar and superb sushi, while main dishes such as Chesapeake Bay Crab Cakes and Jerk-Seasoned Brazil Swordfish underline the nature of a special occasion dining experience.
2. Todd English's bluezoo: Celebrity chef Todd English opened his first Orlando location in 2003 in the Swan Dolphin Resort to much fanfare, and it has more than lived up to his Boston-based gourmet reputation ever since. With swirling, sea-blue colours and decor, this is an exercise in beautifully judged epicurean delights, offering that "something special" feel to go with a simply sumptuous menu. Look out for specialities like Cantonese Lobster, Clam Chowder and Thai Moules Frites, as well as a sensational raw bar Seafood Tower and multiple varieties of their trademark Simply Fish option.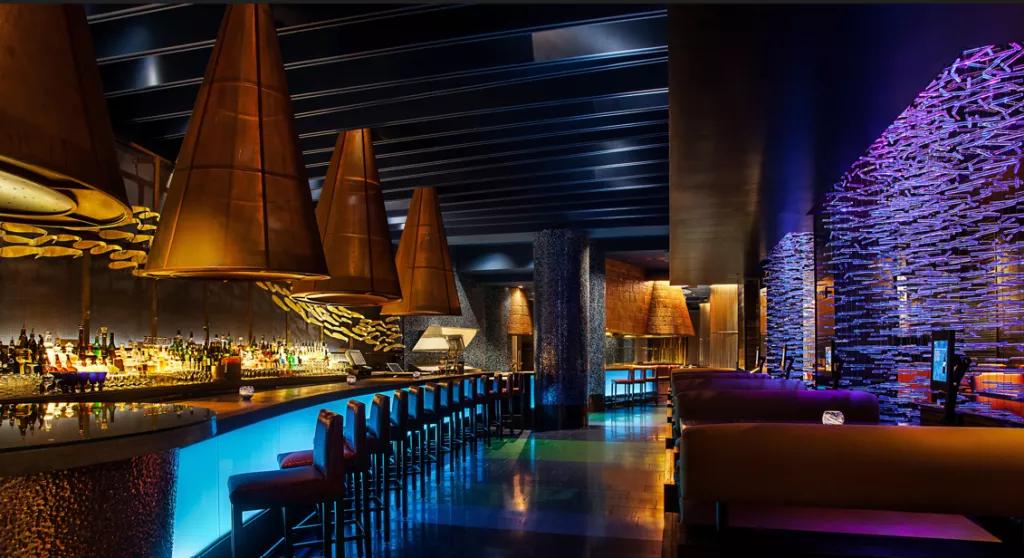 1. The Boathouse: Our absolute go-to restaurant for a real seafood blowout is this eye-catching edifice at Disney Springs, where not only does it have the ideal lakefront location but also the bonus of watching their signature Amphicars take to the water at regular intervals. A bustling, lively and decor-rich interior is boosted by elegant outdoor patio dining and some of the very best shellfish in the state. Try the Firecracker Shrimp for starters, the Maine Lobster Tail Oscar for the main course and classic Key Lime Pie for dessert, but know that you can't put a culinary foot wrong here.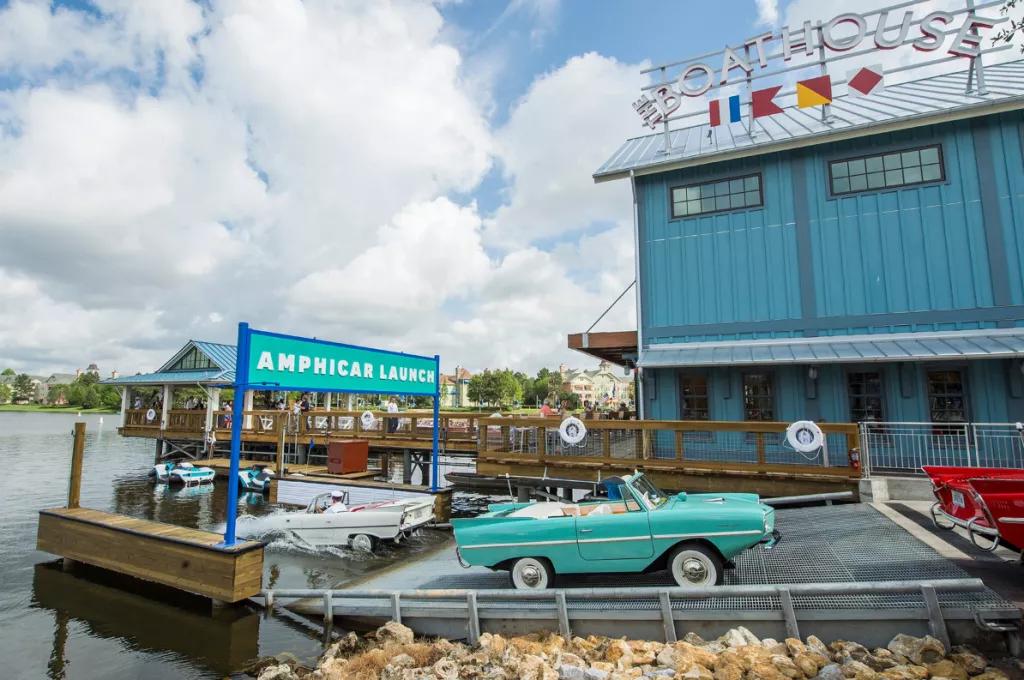 PS: Wherever you see 'Shrimp' on the menu, think King Prawns in UK parlance, while 'dolphin fish' is actually Mahi-mahi. Bon appetit!
What seafood restaurants have you tried in Orlando? Tell us all about them on the friendly ATD forums, our Community Facebook page, on Twitter or Instagram.