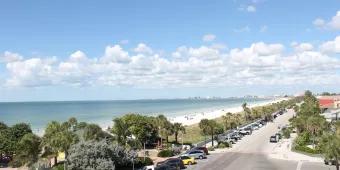 By AttractionTickets.com's Florida Experts, Susan and Simon Veness
There are some great options for a beach day out, even in November and December
Just when you might think we've gone Christmas crazy with our recent blogs, here's a totally contrasting idea for this time of the year in Orlando – head for the beach!
Yes, you read that right. Forget the festivities for a while and take a drive either east or west to the coast and soak up the alternative to all the Yuletide excitement. Not only will you have miles of wide, open sands to enjoy, but the beach vibe is also much more laid back than the theme parks at this time of year. The calendar may be saying its November or December, and, yes, it is still winter in Central Florida, but the big bonus of the Sunshine State is that it is just as inviting at this time of year as it is in the summer.
In fact, there is actually a school of thought that says it's even better on the beach right now than a few months ago. It is less crowded, it's easier to get there and the heat is more manageable than in the height of July and August. Right now it is around the mid-70sF/23-24C and, while it cools down at night, it is practically perfect for some serious sunbathing from mid-day to sun-down.
So, with all that as a true antidote to the British winter, we thought it was worth highlighting some of these key beach options if you have an Orlando holiday upcoming in the next couple of months (or if you need an extra reason to book!).
East (Atlantic) Coast
One of the world's most famous beaches lies just 65 miles to the north-east along motorway I-4. Daytona Beach was initially the place where world land-speed chasers came to race along the hard-packed sands and rack up world record after world record – like Britain's Sir Malcolm Campbell from 1928 to 1935. More recently, this is the all-action home of beach-goers from all over the world, revelling in its 23 miles of pristine, open beachfront. With its iconic pier, surfing opportunities, other seafront attractions and masses of elbow room, this is the place to come for a true taste of Florida's beach bonanza.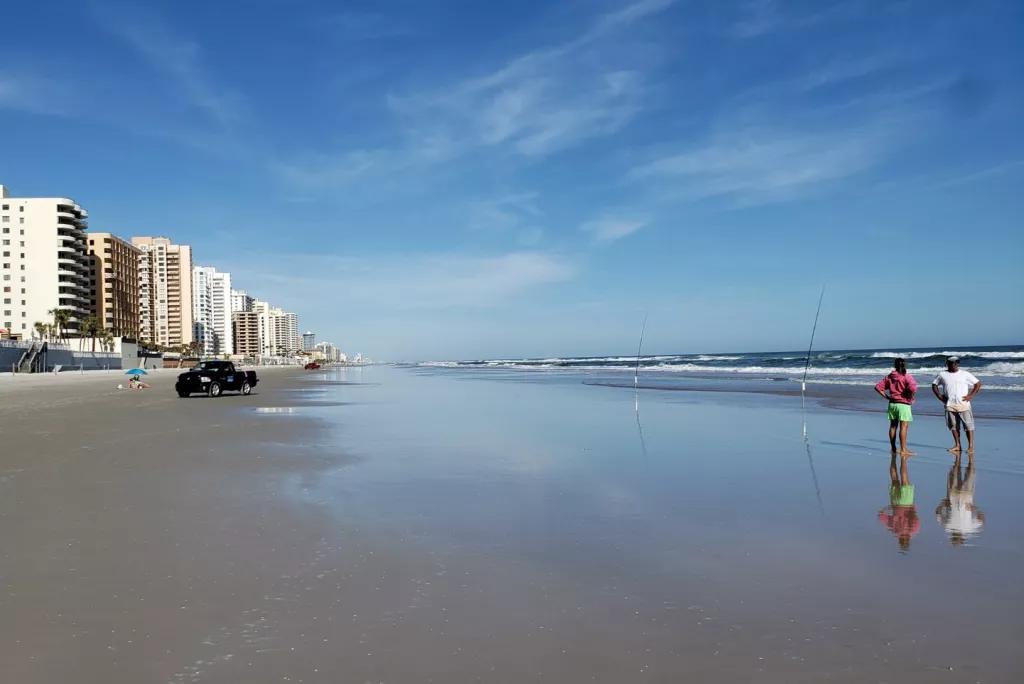 By the same token, you'll find more beach bliss on this part of the coast at both Ormond Beach and Flagler Beach, just to the north of Daytona, and each of New Smyrna Beach, Cocoa Beach and Melbourne to the south.
In fact, Cocoa Beach is actually the closest to Orlando, just 60 miles door-to-door from Walt Disney World Resort and only 25 from the Kennedy Space Center Visitor Complex. It's easy to find and charming nearby Cocoa Village is a great place to head for dinner or drinks at the end of the day.
West (Gulf) Coast
While the Atlantic coast has the greater international reputation (and lighter crowds during the winter months), the west, or Gulf Coast, has even more to enjoy in beach terms, centred on the twin coastal paragons of St Pete Beach and Clearwater Beach. These two bastions of beach bliss highlight a 40-mile stretch of unbroken white sands through a series of small towns and cities right the way along the seafront. Even better, the sea on this side of the state stays a degree or two warmer than the waters on the Atlantic coast, making for ideal paddling!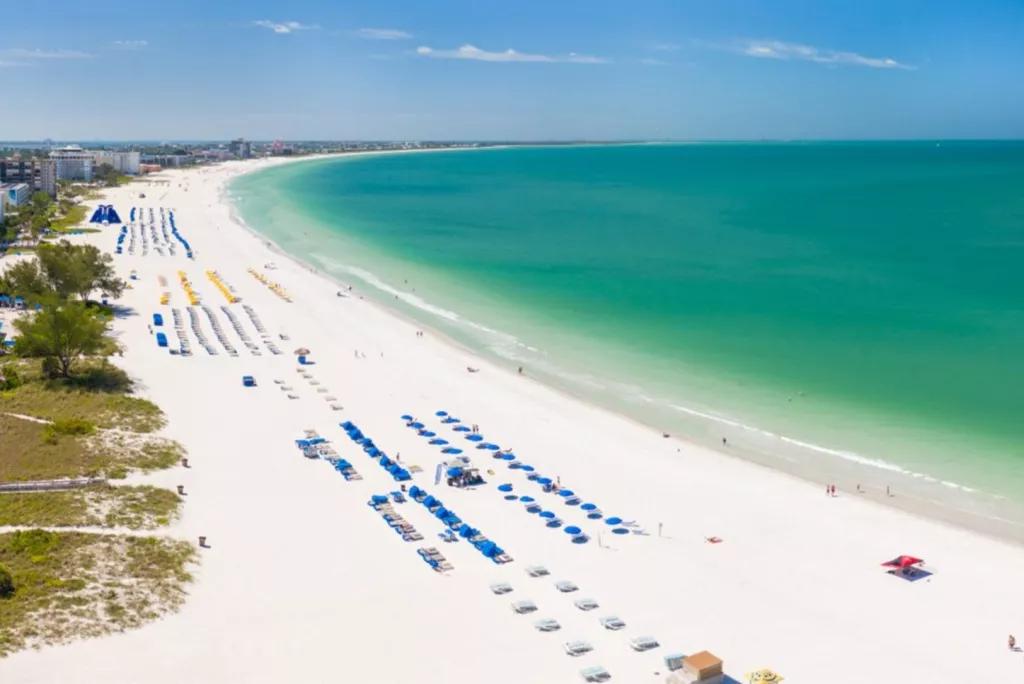 It runs from Honeymoon Island State Park, on the northern fringe of Clearwater, to Fort DeSoto State Park, just south of St Pete Beach. The city of St Petersburg is just to the east and, technically, is not part of the beach scene (*albeit, it is a lovely city to visit in its own right). Honeymoon Island is actually connected to the mainland via the Dunedin Causeway, hence you can drive out to this secluded area of beaches and nature trails, but neighbouring Caladesi Island – another stretch of idyllic, peaceful sands – is only accessible via the little local ferryboat from Honeymoon Island ($18/adult round-trip, and $9/child 6-12).
Legendary Clearwater Beach was recently named Best Beach in the South by USA Today, and it was lauded as Trip Advisor's number one beach in the U.S. in 2019, 2018 and 2016. With sugary sands, popular beachfront restaurants and a nightly sunset celebration at Pier 60, this is a can't-miss spot, full of energy, colour and excitement.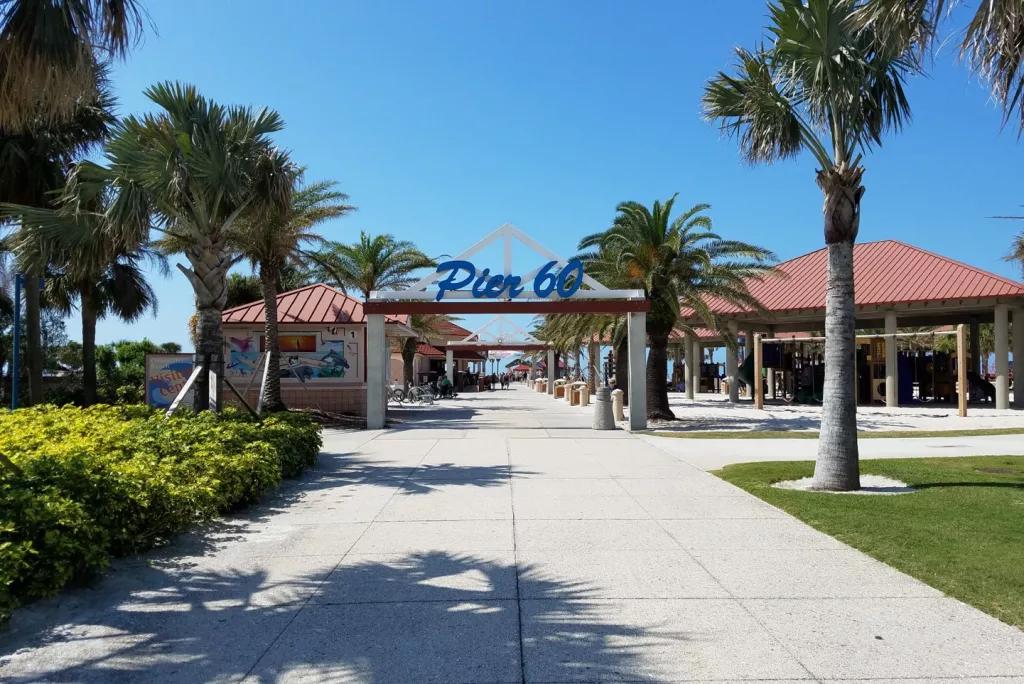 Events and concerts also take place year-round at The Sound of Coachman Park, which features covered seating for 4,000. The Sound is set in a 19-acre park beside the coastline, with pleasant walking trails and other local amenities.
Attractive St Pete Beach was named the No.1 Beach in the U.S. for 2021 by Trip Advisor, with its friendly, laid-back vibe loved by locals and visitors alike. Look out in particular for Upham Beach Park, and check out the "Secret Garden" at the north end, a small, shaded patch of the beach with lush landscaping, benches and a small picnic area, all just steps from the sea.
For a splurge, stay at the TradeWinds Island Grand and get access to all of the resort's beachfront amenities, including the High Tide Slide, pools, beach cabana, mini-golf, floating loungers and more. For beach lovers craving an action-packed day with brews, beach volleyball and more, check out the chic Postcard Inn or enjoy live music at beach bar Jimmy B's behind the Beachcomber Hotel.
For a truly laid-back beach day, head to Pass-a-Grille Beach, at the southernmost tip of St Pete Beach. With its Bohemian flair, inviting restaurants and cafes, it is the perfect chill-out spot hereabouts, and boasts the iconic rooftop bar of the historic Hurricane Seafood Restaurant.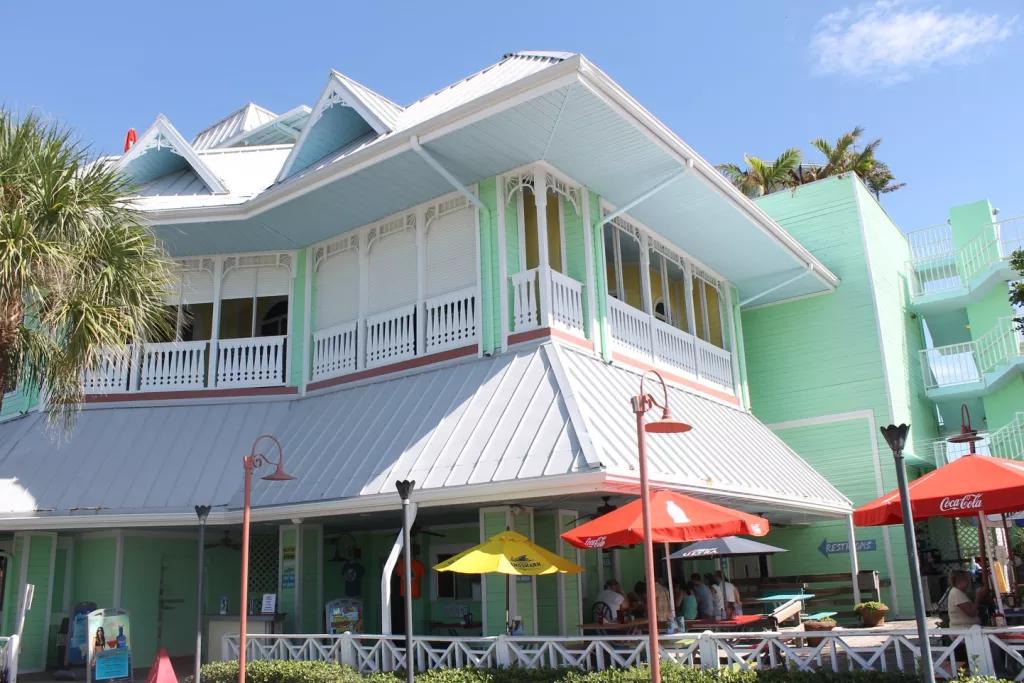 Also check out family-friendly Madeira Beach, Trip Advisor's No. 9 beach in the U.S. in 2021. A former old Florida fishing village, it is now a lively visitor magnet for both its beach and John's Pass Village, a rustic waterfront complex of restaurants, shops and water activities.
But, wherever you decide to go in this beautiful stretch of Florida fascination, you will find a warm welcome, especially in the winter months!
Have you tried an Orlando beach break in the past and, if so, what was your favourite? Tell us about it on the friendly ATD forums, our Community Facebook page, on Twitter or Instagram