By AttractionTickets.com's Florida Experts, Susan and Simon Veness
Park perks head reasons for booking an on-site treat with Harry Potter and Co
Universal Orlando has become an absolutely essential part of the Orlando scene since its debut in 1990. No other parks have changed so much, and so often, as Universal's high-energy trio, plus the entertainment centre of CityWalk.
The Universal Studios Florida park has ensured it has stayed relevant and contemporary with regular updates, changes, additions and makeovers. In fact, of all its original attractions on opening day 33 years ago, only ONE – the ET Adventure – remains. Likewise, the more recent Islands of Adventure, which made its debut in 1999, has undergone some dramatic alterations and, in the case of 2010's Wizarding World of Harry Potter, a total transformation. Then the resort added its eye-catching Volcano Bay water park six years ago and provided even more reason to keep guests coming back for that Universal flair.
And do you know what else has developed alongside the constant updating of the parks? Hotels, that's what. Lots of hotels.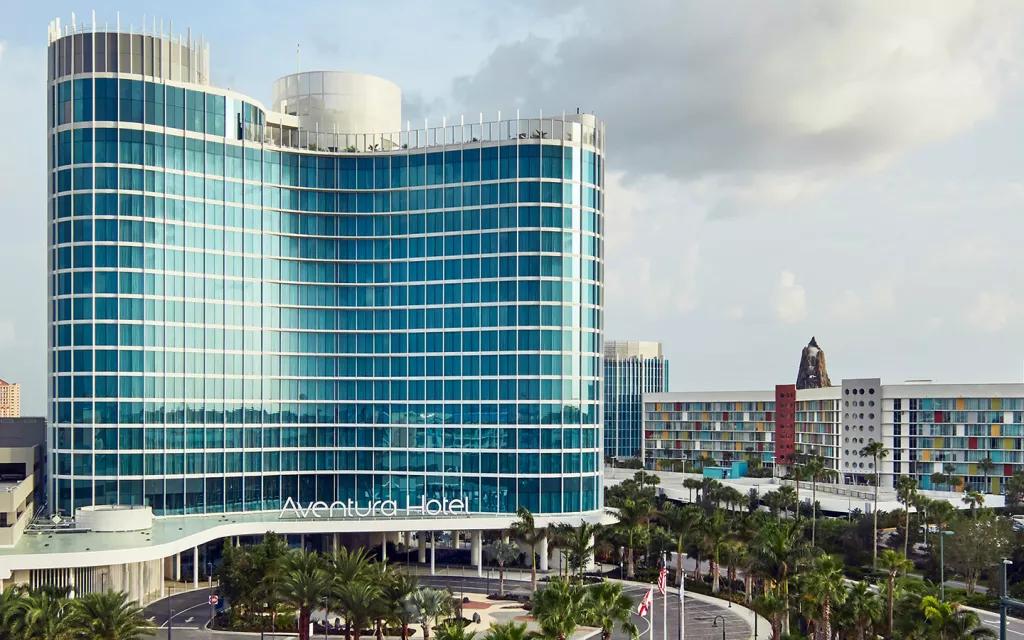 It may surprise current visitors, but the first park opened without the hint of a Universal hotel in attendance. Not one. In fact, it took until the unveiling of Islands of Adventure 24 years ago for the first Universal-branded hotel to open its doors. Mind you, they did open three at once, and a better trio of contemporary hotels would be hard to find. The swish Portofino Bay Hotel, tropical Royal Pacific Resort and uber-cool Hard Rock Hotel all hit the mark for winning style and service, adding a significant string to Universal's bow.
That tasteful trio has since been followed by another five hotels, boasting fully 6,600 additional rooms, from the budget-minded twin Endless Summer Resorts and Cabana Bay Beach Resort to the stately Sapphire Falls Resort and eye-catching Aventura Hotel, almost trebling the initial room inventory.
The great eight are grouped in four categories - Premier: Hard Rock, Portofino Bay and Royal Pacific. Preferred: Sapphire Falls. Prime Value: Cabana Bay and Aventura. Value: Endless Summer (Dockside Inn & Suites and Surfside Inn & Suites).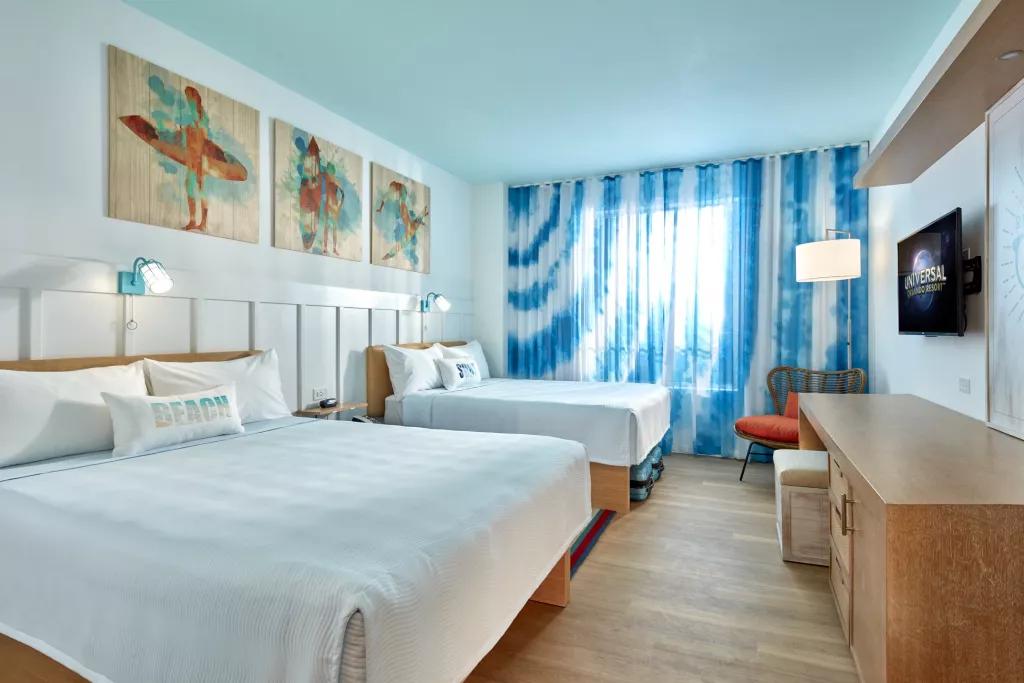 More importantly, this outpouring of hotel grandeur has given Universal genuine extra pulling power, with an absolute A-list of reasons why you should stay in one of their resorts, and we thought it would be worth detailing why staying in the (Wizarding) world of Harry Potter and Co is so rewarding.
Proximity: The longest bus journey from hotel to CityWalk transportation hub is barely 10 minutes. The boats from Portofino Bay, Hard Rock and Royal Pacific take less than that. And the longest on-site walk is only 20 minutes (while, from the Hard Rock, you can be inside Universal Studios in less than five!). That's a powerful incentive, as it means you can take max advantage of your 2 or 3-Park Explorer Tickets, getting full value for however long you stay. Returning to your hotel room in the same, short timeframe is also invaluable after a long day in the parks when you just need to put your feet up and relax.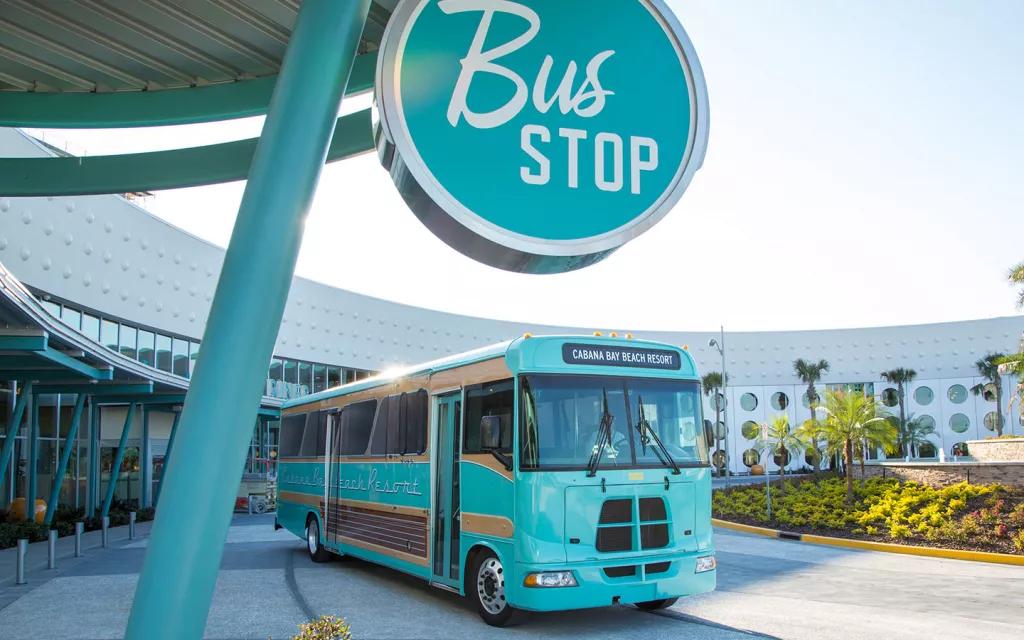 Simplicity: This pretty much follows proximity for a true holiday benefit, as you can completely avoid all that to-ing and fro-ing in a hire car, bus or Uber in getting to and from the parks. Traffic is pretty much a constant these days, and even being only a few miles away can mean journeys of half an hour or more at peak periods. Being able to walk out of your room and into the parks in less time than it can take to navigate the vast car parks is a huge advantage to staying on-site. The old saying insists that time is money but, here in Orlando, time means more memories.
Exclusivity: This is another major bonus of Universal hotels, with a number of perks that regular guests don't benefit from. There is Early Entry to the parks every day (an hour earlier than regular opening at Universal Studios and Islands of Adventure, and half an hour at Volcano Bay), and the bonus that anything you buy can be delivered direct to your hotel room, so you don't need to carry it around. You can also charge anything to your hotel account in the parks by using your room card.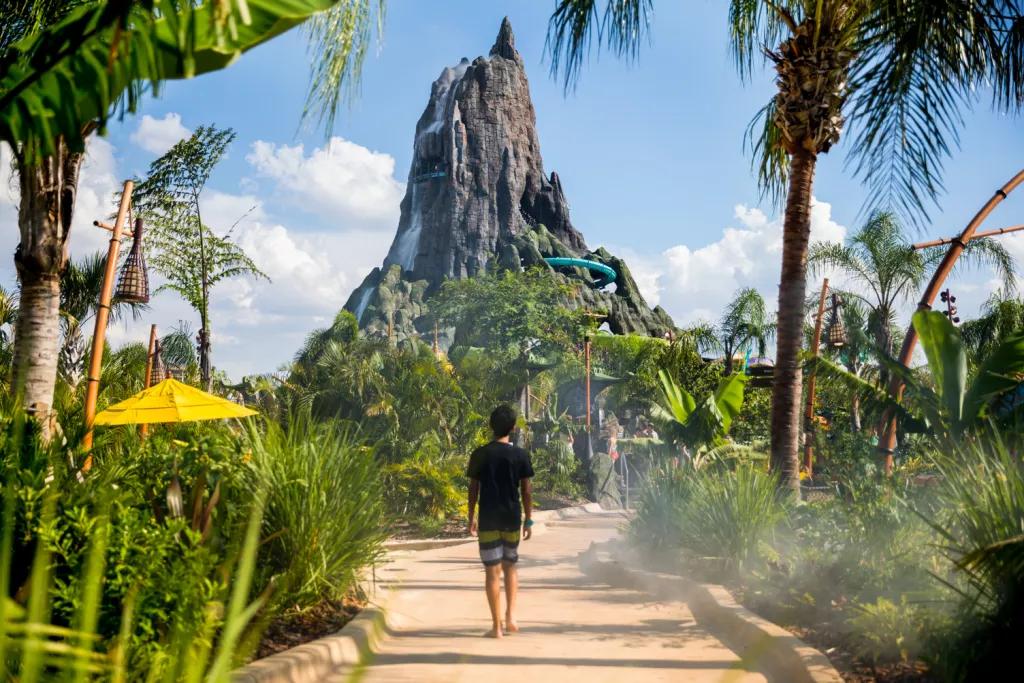 Loews Class: All Universal resorts are operated by the specialist Loews hotel group, which means a guaranteed high level of amenity and service. Typically, Loews deal primarily in luxury hotels, which is why they were hired to run the initial trio in 1999. But, when Universal wanted to create their Value hotel range, Loews brought their expertise to bear there, too, which means the general quality is well above usual budget standards. This is especially true of the dining options. While those in the Premier category deliver true luxury restaurant excellence, even the Value range offer a cut above what you'd expect.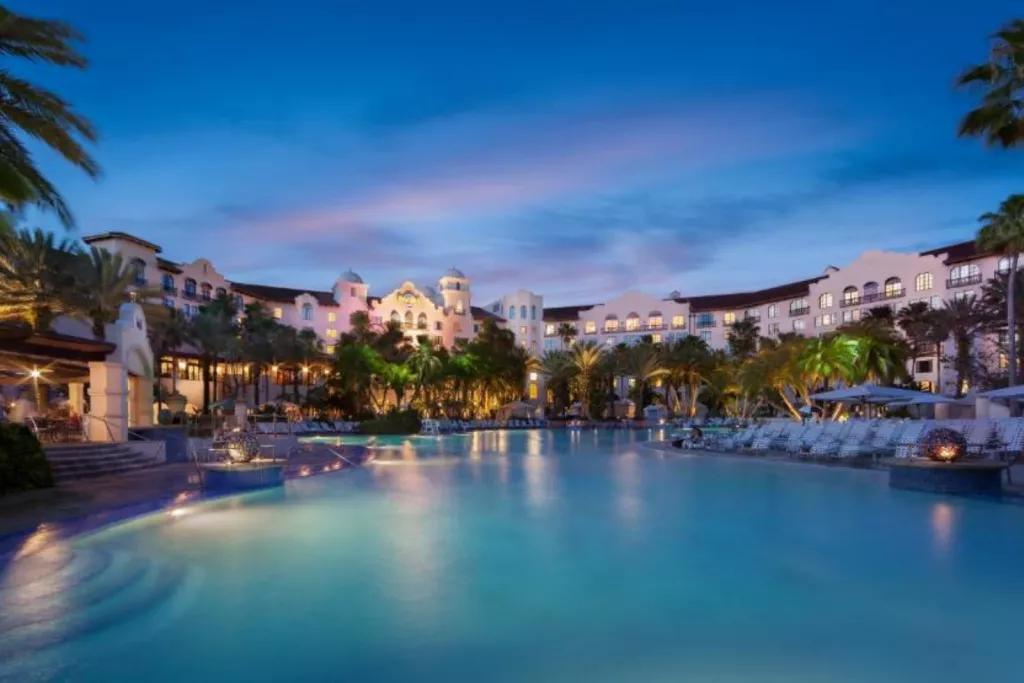 Express Bonus: For guests in the Premier hotels, this is THE big plus, as the trio all come with the huge extra of FREE Universal Express Unlimited access to all the main rides and attractions. This represents a fantastic saving (up to £800 for a family of four per day) and really ensures your Universal stay delivers outstanding value. Even better, the Express perk is valid for both your day of arrival AND the day you check out, which means if you check in straight away in the morning, even though your room won't be ready, you can pick up that Express Unlimited pass and use it to the max.
There's also the simple delight of staying in the heart of the action, able to enjoy a few drinks safe in the knowledge there's no driving to do, and you can benefit from the late opening of all the attractions of CityWalk. Add in features like the fab rooftop Bar 17 Bistro at the Aventura Hotel and the blissful Mandara Spa at Portofino Bay, and you have the recipe for truly extravagant holiday style.
Guests at the Cabana Bay Beach Resort also benefit from the new Shakes Malt Shoppe, for a decadent range of shakes, smoothies and sundaes, while there is additional entertainment from the fab Wantilan Luau (Royal Pacific), Harbor Nights food and wine event (Portofino Bay) and unique Velvet Sessions concerts (Hard Rock Hotel).
It all adds up to a breathtaking proposition for your holiday delectation, a smorgasbord of hotel style with a shedload of perks to go with it! Now, who's ready to go….?!
PS: You can still catch AttractionTickets.com's special January Sale of Universal hotels, with a bonus 5% off all bookings this month.
Have you stayed at a Universal hotel? Tell us about it on the friendly AttractionTickets.com forums, our Community Facebook page, on Twitter or Instagram.