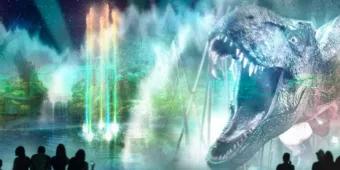 Check show times when you arrive at the park so you never miss an epic show...
Make sure to make time for these incredible shows at Universal Orlando Resort...
The Night-Time Lights at Hogwarts Castle
As darkness descends on the park, make sure you make your way to Hogwarts Castle for the beautiful night-time lights projected right onto the castle itself. Taking place on select nights in the Hogsmeade area of The Wizarding World of Harry Potter at Universal's Islands of Adventure, this show definitely tops our shortlist.
With a fantastical mix of light projections and music, the Night-Time Lights show celebrates the joys and differences of the four Hogwarts houses  - Gryffindor, Hufflepuff, Ravenclaw and Slytherin.
Raptor Encounter
Although not strictly a show in the traditional sense, the Raptor Encounter at Universal Studios Florida is definitely a performance attraction that should be firmly on your bucket list. 
Under the watchful eye of a highly trained raptor supervisor, you'll be led into their enclosure for the chance to take a once-in-a-lifetime photo with the not-so-friendly creature. I mean, what could go wrong…?
Celestina Warbeck and the Banshees in Diagon Alley
Fans of Harry Potter will be blown away by the incredible Wizarding World of Harry Potter. The incredible attractions, theming and world-class entertainment you'll find in this part of the parks is second to none. Fans of the books will recognise Celestina Warbeck and the Banshees but now you can see her talents come to life in an exclusive Diagon Alley performance!
Universal Orlando's Horror Make-Up Show
Find out more about what goes into the crazy special effects and make up in some of your favourite films and Universal theme park shows at this wacky and comedic live show.
Along with providing a fascinating insight into the making of these movies, this show is sure to keep you entertained with interactive demonstrations, recognisable props and iconic movie clips.
Universal Orlando's Cinematic Celebration
Another exciting night-time show at Universal Orlando Resort is the Cinematic Celebration, which takes place over the lake in the Universal Studios park. The show, as the title indicates, celebrates the success of some of Universal's most exciting and iconic films.
Keep your eyes peeled for appearances from the loveable Minions, Jurassic World dinosaurs, and more!
The Bourne Stuntacular
This is a stunt show like you've never seen before, combining real-life stunts with film and 4D effects to create a cutting-edge spectacular that will have you on the edge of your seat. Throughout the show, you'll follow Jason Bourne as he outruns his enemies, being chased on motorcycles, hanging from helicopters and clambering over rooftops.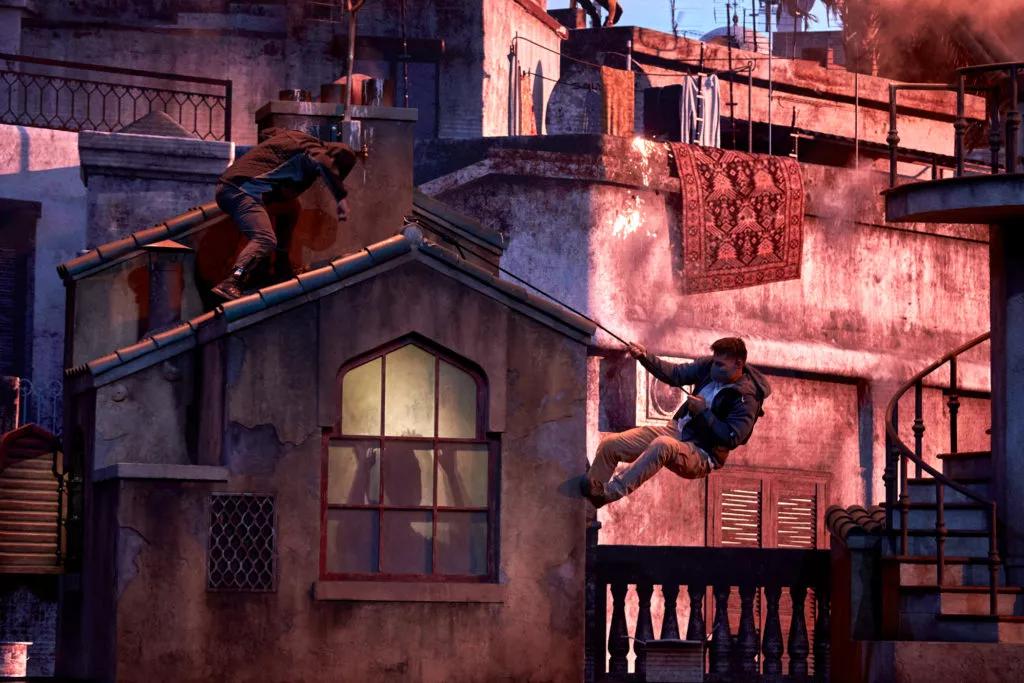 The Bourne Stuntacular is one of the newer shows in Universal Studios Florida, so if you haven't seen it yet you'll want to add it to you list of must-dos!
The Blues Brothers Show
Enjoy the funky soulful sounds of The Blues Brothers Show at Universal Studios. Enigmatic frontmen Jake and Elwood appear dressed to the nines in their trademark black suits, porkpie hats and sunglasses and accompanied by waitress Mabel and her saxophone-playing partner Jazz.
In the show, which first debuted in 1991, the quartet perform epic rock and soul songs from the famous film of the same name. And, if you're visiting during the Christmas season, you might even be in with a chance of seeing a special festive version!
All these shows are available with regular park admission - show times are available at the entrance of the park to help you plan your day. Book your Universal Orlando Resort tickets now!