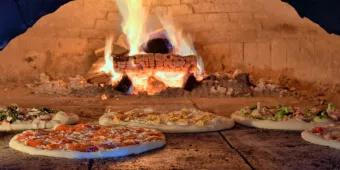 By AttractionTickets.com's Florida Experts, Susan and Simon Veness
When you need the best pizza in town, check out our top recommendations
America consumes roughly 35,000 slices of pizza every minute. That's a LOT of pizza, but there's a good reason for it. It's tasty, versatile and works as both a take-away and dine-in option. It's a huge favourite in both New York and Chicago, and causes regular battles over the 'right' kind of pizza pie.
It's one of the most popular dishes in Orlando, too, with more than 100 outlets serving this particular delicacy, from the big chains like Pizza Hut, Dominos and Papa John's, to one-off outlets such as Tornatore's Restaurant, Stone Fired Pizza and the Brazilian style of Camelo Pizzaria on International Drive. It makes perfect sense that it works well on holiday. Long day at the theme parks? Grab a pizza. Out for dinner but don't want anywhere fancy? Look for a pizza restaurant. Need to feed the family on a budget? Make it a pizza.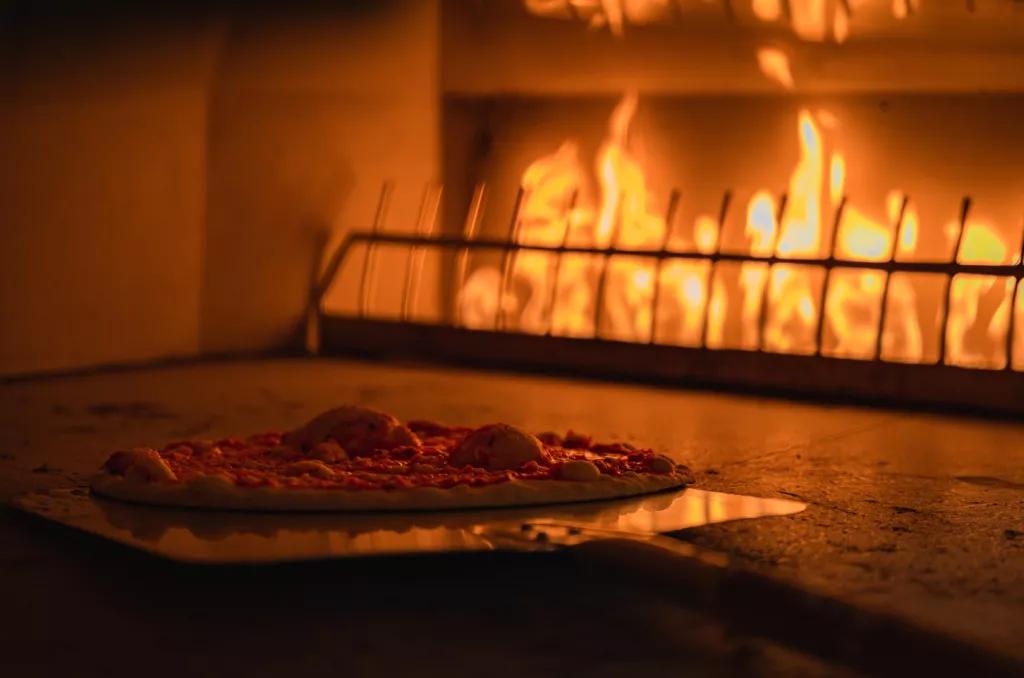 If this is your style of holiday eating, the good news is Orlando is tailor-made to fill that craving for oven-cooked cheesy goodness. The tourist areas are particularly well catered for when it comes to pizza, and it stands to reason that Disney and Co are ready to meet the demand.
Walt Disney World Resort actually offers one of the most authentic choices at its EPCOT park in the shape of Via Napoli, the uber-smart restaurant tucked away at the back of the Italy pavilion, where the Neapolitan-style pizza is made from imported flour and is cooked in specially-built wood-burning ovens.
The fast-food version is served up at Pizzafari at Disney's Animal Kingdom Theme Park, as well as PizzeRizzo at Disney's Hollywood Studios, while the Magic Kingdom's Pinocchio Village Haus offers a series of flatbreads that work almost as well (although in all honesty, we'd recommend the sandwiches at Columbia Harbour House ahead of anything at the Village Haus).
Outside the parks, the full-service Trattoria al Forno at Disney's Boardwalk Resort has an excellent pizza section on its menu, as does the New York style of Il Mulino Italian trattoria at the Walt Disney World Swan Resort.
At Disney Springs, Blaze Pizza is both consistently good and one of the best-priced restaurants at this mega shopping and dining complex, but our top recommendation here would have to go to the dreamy pizzas of Wolfgang Puck Bar & Grill, where the signature Smoked Salmon choice is truly delish.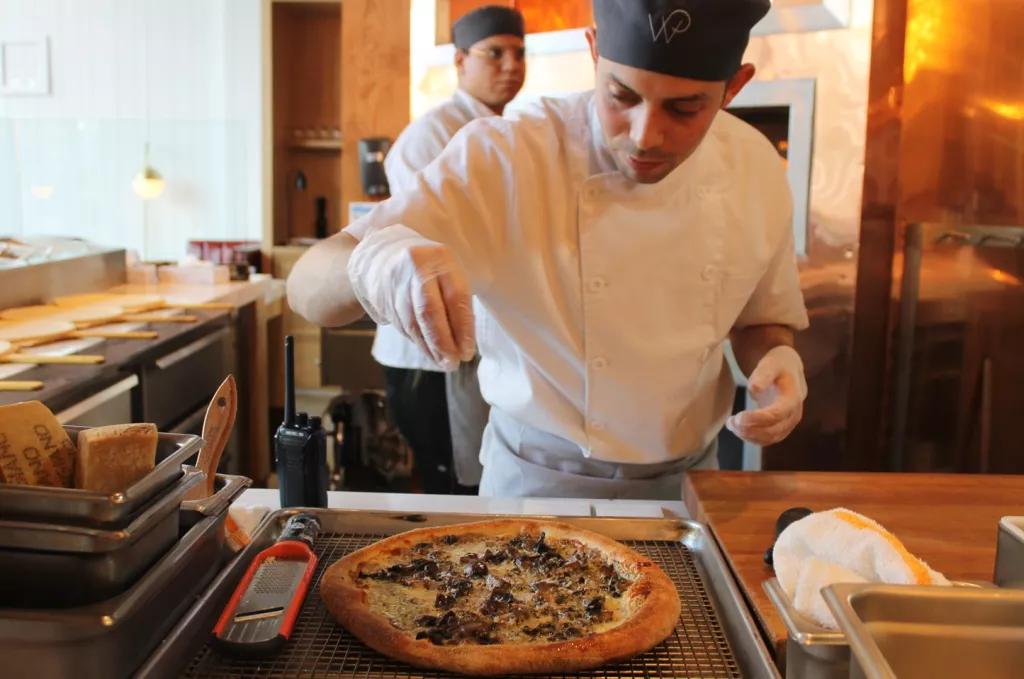 Orlando's other theme parks aren't far behind, though, and each can also serve up plenty of pie perfection, as they know they need to keep the visiting hordes happy.
Universal's Islands of Adventure park offers each of Café 4, Pizza Predattoria and the Circus McGurkus Café Stupendous for a quick slice or two, while Louie's Italian Restaurant does the same job at Universal Studios Florida.
The CityWalk district of shops and restaurants boasts another pair of fine choices, with the authentic quick-serve Neapolitan style of Red Oven Pizza Bakery and the upscale full-service style of Vivo Italian Kitchen, with four fabulous varieties from their wood-burning oven.
Over at SeaWorld, there is just one option for the pizza-inspired, and that is Expedition Café in the Antarctica area, which serves both plain cheese and the pepperoni variety by the slice (albeit, we think the Asian counter-service choices are better in this outlet).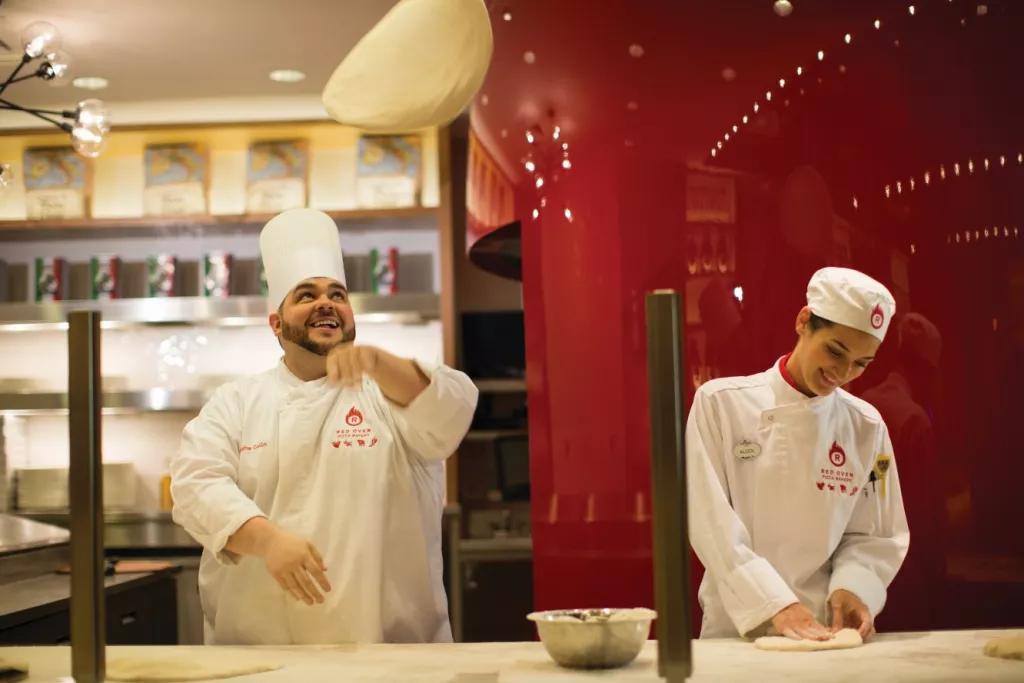 In the swanky northern suburb of Winter Park – best known for its fine dining restaurants and boutique shops – there is actually some excellent pizza on offer, too.
Italian gastro-pub Prato is the go-to spot for locals, as it specialises in pizza and pasta, and both are superb. There are seven different versions to pick from, of which the Widowmaker – hazelnut Romesco sauce, cavolo nero leaves and fennel sausage topped with an egg – is a super-tasty choice.
Or head for Rome's Flavors, where their feature bakery pizzas (all 10 of them) range from a simple Neapolitan to a succulent Villa Borghese – plum tomato, mozzarella, sausage, mushrooms and white truffle oil. Yum!
For the more humble, family style that has stood the test of time, Antonella's Pizzeria is simply one of the best for consistency, friendly service and the all-important New York taste.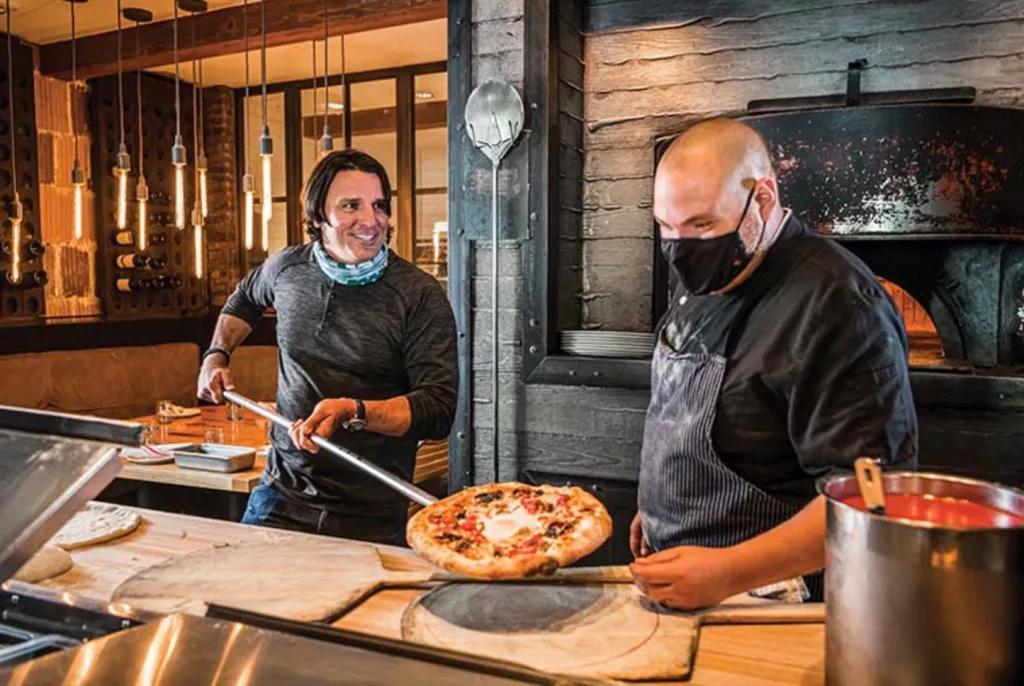 It stands to reason that the prime tourist corridor of International Drive can also cater for pizza devotees, with another wide variety, from the obvious outlets like the budget buffet option of CiCi's Pizza and Sbarro to the more elaborate Uno Pizzeria & Grill and the fun style of Mellow Mushroom to specialists such as Flipper's Pizzeria and more.
The stylish Mia's Italian Kitchen is also worth seeking out for its range of succulent brick oven pan pizzas, in addition to its classic regional dishes such as Veal Chop Marsala, Chicken Piccata and Roasted Mushroom Lasagna.
Italy and the USA don't have a monopoly on the pizza experience, though. A recent variety on I-Drive is actually Brazilian, and it is totally scrumptious. Camelo Pizzaria hails from Sao Paulo and opened its first US outlet in 2022 in the same Orlando Crossings Plaza as the fab Gods & Monsters comic-book store.
It features a super-thin-crust dough, its own proprietary tomato sauce and a range of rich toppings that include Brazilian sausage, shrimp, courgette, catupiry cheese (another Brazilian speciality) and arugula pesto. There are a mind-boggling 39 varieties to choose from, including four dessert pizzas that are worth coming in for on their own (hint – try the strawberry and chocolate!).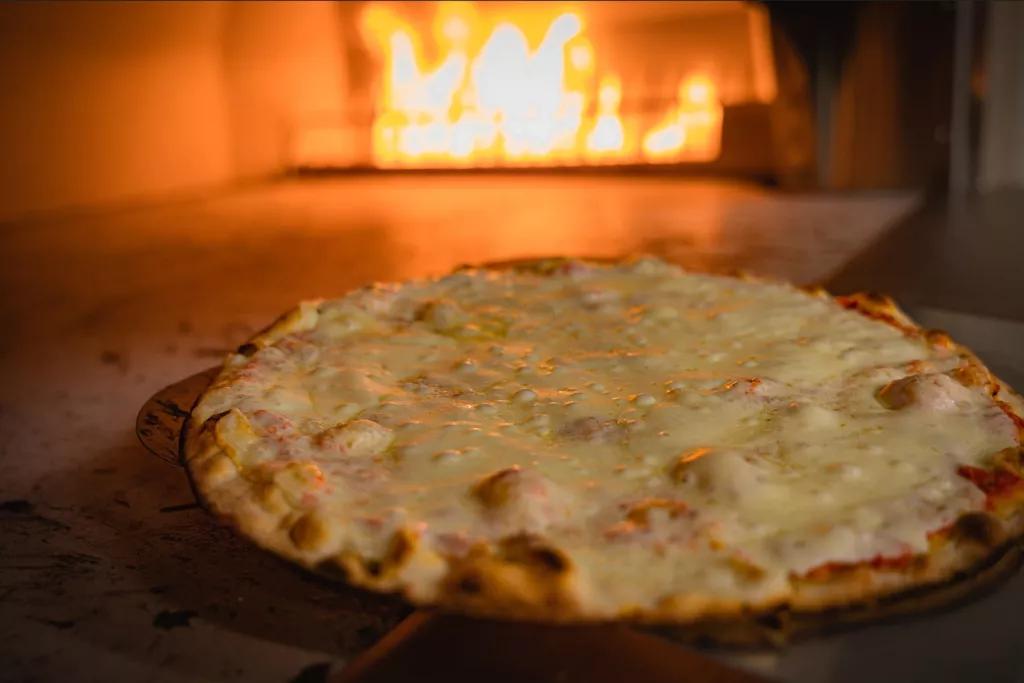 Travel a bit further afield and you can find that true Italian touch in the smart neighbourhood of Lake Nona (just south of Orlando International Airport), where Piazza Italia has quickly become a local staple with its traditional specialities, that include no fewer than 20 pizza options.
Tornatore's in the College Park district of downtown Orlando is another striking Italian restaurant that serves up nine varieties, from a standard Margherita to the spicy King's Pie, and earns high marks from local foodies.
Finally, if you're in downtown Orlando and in the mood for a memorable meal, New York style, look for Brick & Fire on your GPS. This pizza and pasta parlour has been a fixture for 16 years and they have even created their own weekend brunch varieties that keep the locals coming back time after time.
And that's just a snapshot of the pizza splendour in store throughout the Orlando area. Just about everywhere can offer you a decent pie or slice these days. You just have to give it a try!
What's your favourite Orlando pizza parlour? Tell us about it on the friendly ATD forums, our Community Facebook page, on Twitter or Instagram.