Activities & Experiences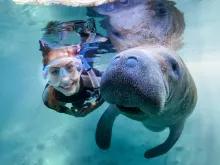 You've come all the way to Florida, so it makes sense to actually see as much of it as possible and no other tour provides such a wide-ranging experience as the carefully crafted Real Florida Adventure! The undoubted highlight is the chance to swim with majestic manatees in the beautiful crystal riv...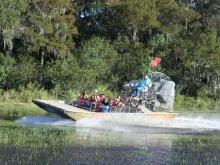 Discover territory that remains unaltered by man in the wilderness of Central Florida. Travelling at speeds of up to 45 miles per hour, an airboat Ride is the best way to experience the iconic Central Florida Everglades and see exotic birds, turtles and alligators in their natural environment.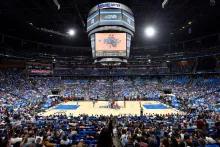 If you are lucky enough to be visiting Orlando during the NBA season then taking in an Orlando Magic game is highly recommended. With a great range of seats and a family-friendly atmosphere, an unforgettable evening is in prospect.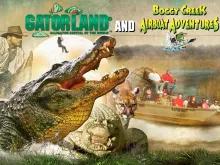 The Gatorland & Boggy Creek Airboat Combo Ticket allows you to enjoy a leisure an exciting 30-minute airboat ride through the wilderness of the Central Florida Everglades. Plus, access to 110 acres of wildlife preserve that is home to birds, turtles, snakes and wild alligators.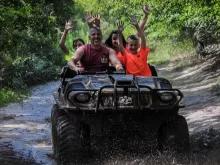 Drive your own off-road amphibious vehicle in 230 acres of Florida countryside along some amazing trails and spectacular entry points into the lakes. Holding up to 3 persons the Mucky Ducks are perfect for families and tackle pretty much all terrain - be prepared to get dirty!
Perfect for those without a car, the Boggy Creek Airboat Adventure includes pick-up and drop-off, plus an unforgettable airboat ride to discover the amazing wildlife of the Central Florida Everglades.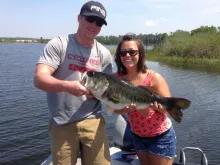 Florida is the capital of Trophy Bass Fishing, so where better to try your luck than on this privately owned and stocked freshwater lake? The price includes everything you will need to fish including the equipment, license, boat and guide so all you have to worry about is catching a bite!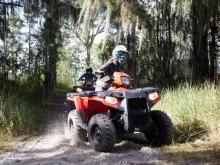 ATVs, Quads bikes, 4-wheelers...call them what you will, but the experience is the same - a thrilling off road adventure! And where better to do this than in the Sunshine state on 230 acres of tracks and trails especially designed for novice and experts alike. Twisted sandy trails and grassy tracks ...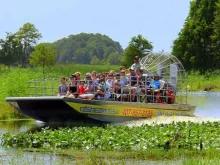 Are you ready to experience the wild side of Florida! This tour heads to the Central Florida Everglades, a pristine wilderness that remains mostly unaltered by man. After cruising around this picturesque terrain on a thrilling airboat ride - watch out for gators! - explore Wild Florida Wildlife Park...
Destinations

Order our FREE Orlando brochure now

Help us plan which Orlando attraction tickets are right for you

First-hand advice from Orlando experts