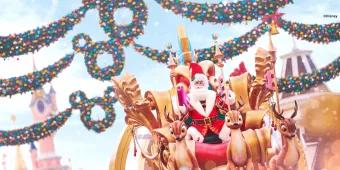 Is there anything more magical than Christmas at Disneyland® Paris?
Experience Christmas magic as Disney Enchanted Christmas comes to life at Disneyland® Paris.
Christmas is closer than you think! From November 11th through January 8th, Disneyland® Paris will be receiving a festive makeover as Disney Enchanted Christmas comes to life. Prepare to share in the merry magic of a wonderful world twinkling like a fairy tale, and take a look at what you can enjoy during this special holiday period: 
Mickey's Dazzling Christmas Parade
The most merrily magical of festive processions, Mickey's Dazzling Christmas Parade will feature the likes of Mickey, Minnie, Donald, and Goofy, the Disney Princesses, and even Santa Claus, as they glide down Main Street U.S.A. on fabulously festive floats. Dancing sugar canes, gingerbread men and other sweet Yuletide surprises will also add to the wonderful winter atmosphere as it beams during the day and sparkles at night.
Last year, this parade won the award for Most Creative Christmas/Holiday Show by the International Association of Amusement Parks and Attractions, so you definitely won't want to miss it!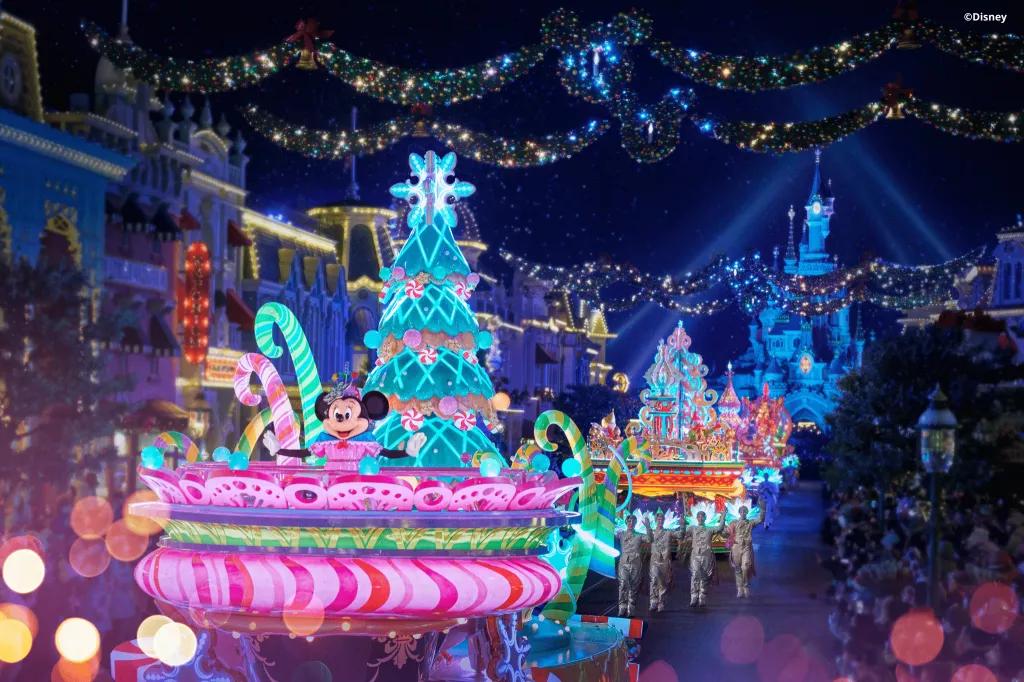 Magical Christmas Tree Lighting
If you're watching the day's final performance of Mickey's Dazzling Christmas Parade, we'd recommend watching from Town Square for an extra touch of magic! As the parade comes to a close, gaze in awe as the Park's giant Christmas tree is illuminated before your eyes in dazzling blues, reds and golds. 
"Let's Sing Christmas!"
It's time to make your way to the Videopolis Stage for this all-singing all-dancing Christmas extravaganza! Get into the Christmas spirit with classic carols and sing along with Mickey, Minnie, Donald, Daisy and Goofy as they perform in their festive best.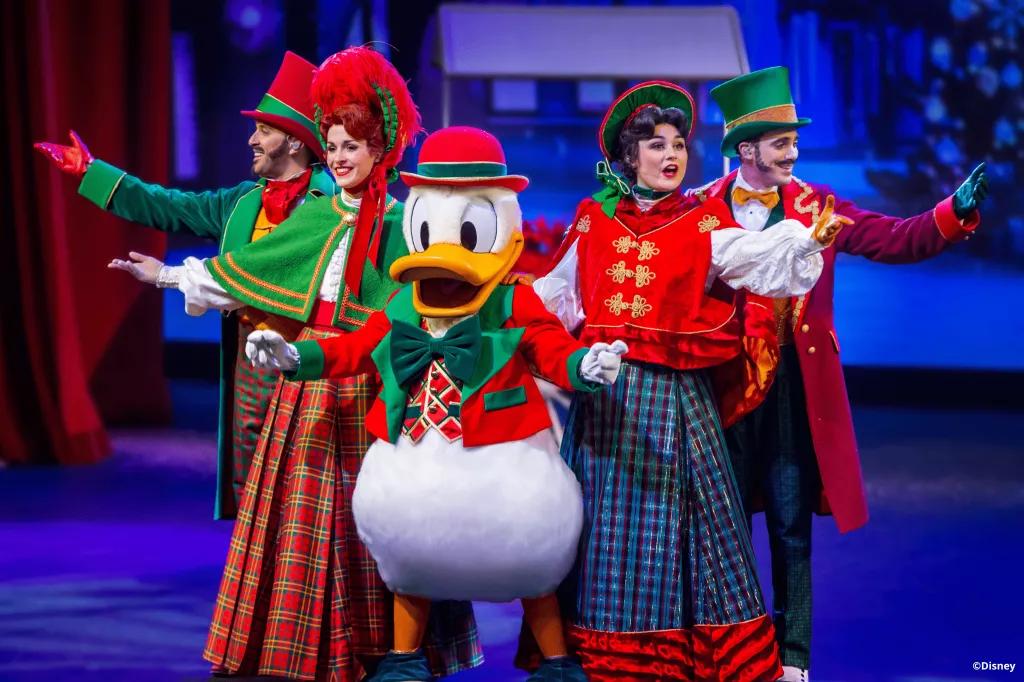 Very Merry Encounters 
See the Disney Characters in their festive finery, and have your smiles ready for some selfies in both Disneyland® Park and Walt Disney Studios® Park! You can even ask Santa to grant your Christmas wishes...what will you ask for? (Santa encounters until December 25th only)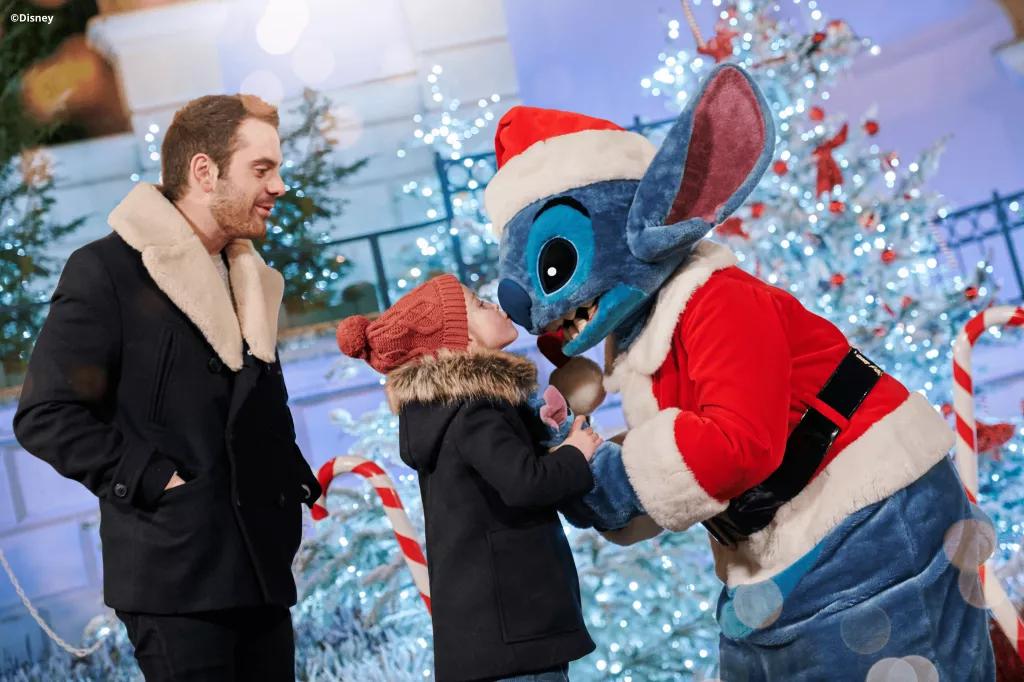 Christmas at Disney Village®
Get ready for an unforgettable celebration at Disney Village®, where a traditional Christmas market will create a magical ending to the year. If you're staying at one of the Disneyland® Paris hotels, take a stroll through Disney Village® on your way back home for the night and stop by stalls serving up delicious treats including crepes, waffles, hot chocolate and mulled wine. 
L'Hiver Gourmand
Throughout the Christmas season and beyond (November 10th 2023 to March 17th 2024 to be exact) head over to La Place de Remy in Walt Disney Studios® Park for a winter food festival featuring speciality foods from all over France. Indulge in some cheesy tartiflette, warm up with some roasted chestnuts or try some crispy snails!
 
Ready to have a truly unforgettable Christmas? Browse our Disneyland® Paris Tickets or Hotel Packages to book your stay today, or get in touch with our dedicated Disneyland® Paris team on 0800 223 0324 for more information.