Dubai Dining Cruises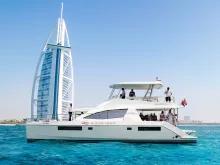 Starting from Dubai Marina, this luxury shared sightseeing cruise takes you around the Palm Jumeirah offering picture postcard views of the famous Atlantis hotel and the magnificent Burj al Arab. With breakfast or a BBQ included and exceptional 5-star service on board, this is a Dubai sightseeing ex...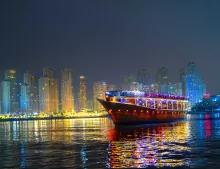 Enjoy a 5-star luxury Dhow Dinner Cruise with a gourmet 5-star dinner as you gently cruise around historic Dubai Marina.