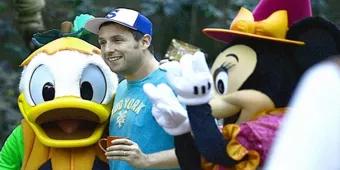 Adam mingles with Mickey, Minnie and Donald at Disneyland!
Adam Sandler was spotted hanging out at Disneyland California over the weekend with his family!
Adam Sandler and his wife Jacqueline treated their two daughters Sadie and Sunny to a visit to Disneyland California on Saturday. Although the comedy actor didn't brave the rides, he made sure that his girls enjoyed their time in the happiest place on earth and experienced as many of the rides as possible!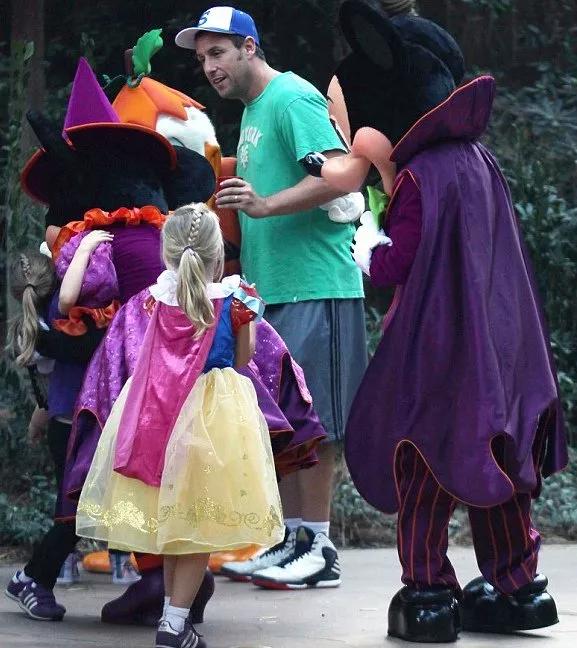 Adam and the girls hung out with the Mickey, Minnie and Donald Duck, who were all dressed in their Halloween best in the spirit of the Halloween Time festivities at the Californian park. Minnie embraced the girls with massive hugs!
If a family friendly Halloween celebration, complete with hugs and affection sounds more appealing than lingering zombies and roaring chainsaws, you've still got a few days to attend Disneyland's Halloween Time party!