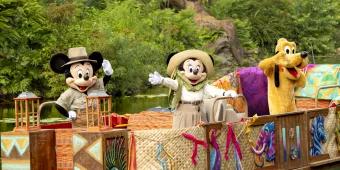 Don't miss these thrilling and family friendly attractions!
Disney's Animal Kingdom Theme Park is the newest Park at Walt Disney World Resort in Florida, a place where authentic adventures and energetic entertainment transport you to the heart of nature.
Mixing a beautiful wildlife setting and amazing thrills, this park is sure to appeal to all ages. With this in mind, let us take you through some of our favourite Disney Animal Kingdom rides and attractions.
VIDEO: Take on some of the best rides at Animal Kingdom with us!
For Thrills
Whoever said Disney was just for kids? Not us! Here are some of the best thrills you can expect to find at Disney's Animal Kingdom Theme Park.
Avatar Flight of Passage
We start off our top picks with arguably the most impressive piece of imagineering Disney has ever produced: Avatar Flight of Passage.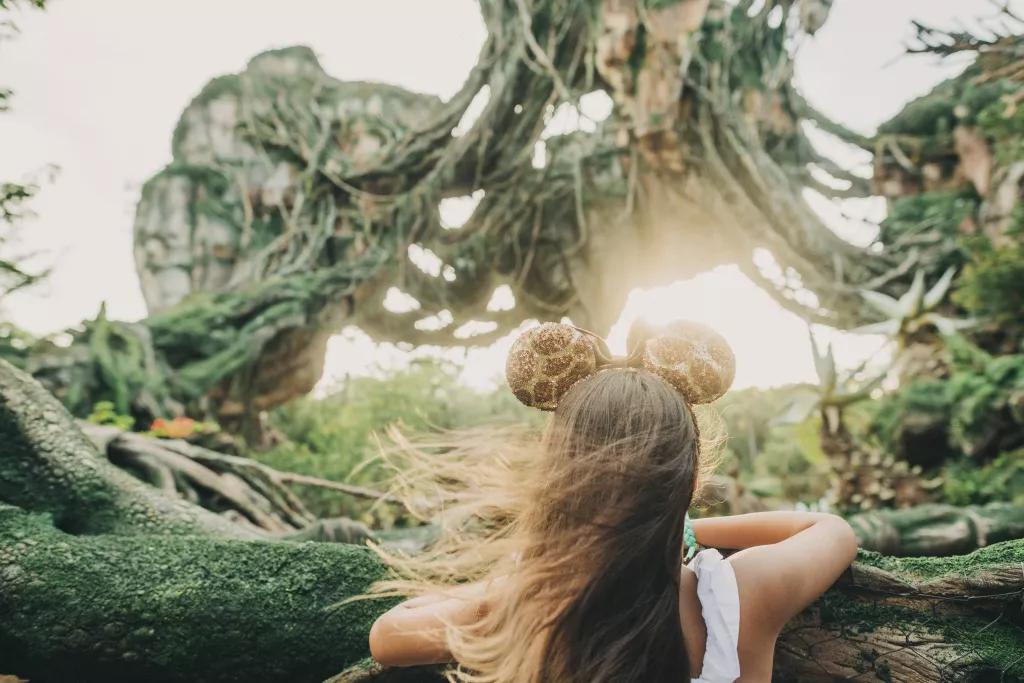 Disney is known for its pioneering design work, and Avatar Flight of Passage really is a one-of-a-kind experience. 
You start by walking through Pandora - The World of Avatar - a sight to behold in itself- before entering a development facility where you are turned into 'Avatars' to fly upon a banshee to help restore the banshee population. What follows is a journey into the 3D world of Pandora, filled with dazzling colours and visual effects - the likes of which you've never seen on any other attraction in the world. 
And no, you don't have to be a fan of the movie Avatar to enjoy this spectacle!
Expedition Everest™ - Legend of the Forbidden Mountain
Set in the Asia area of the park, Expedition Everest™ - Legend of the Forbidden Mountain is the tallest attraction at Walt Disney World Resort and, up until 2019, the most expensive rollercoaster ever built according to the Guinness Book of World Records.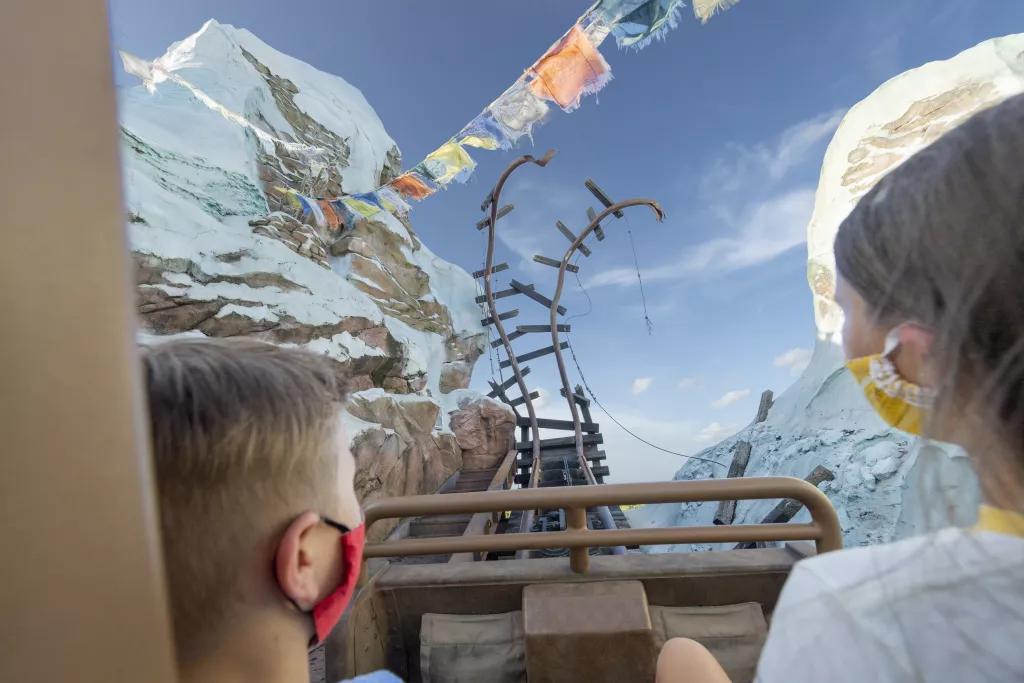 The story goes that you board a steam train on an expedition to find the Yeti, who is guarding the forbidden mountain. Something goes wrong (no spoilers), and you plunge through the mountain on a high-speed runaway train type adventure. 
This attraction is an excellent roller coaster, and suitable for those who don't want to be thrown upside down - though there are a few surprises thrown in on this one!
Kali River Rapids
If you need cooling off after a few hours in the Floridian sun, you won't want to miss out on Kali River Rapids, Disney's Animal Kingdom's thrill-filled water attraction. One minute you'll be gliding through the lush jungles of Asia, past gushing waterfalls and erupting geysers and then the next you'll be plummeting down a 20-foot waterfall...nature really does take a turn on you in the jungle!
NOTE: You will get wet on this one! So wear a waterproof poncho if you don't fancy coming off drenched.
For family fun...
With many family-friendly rides and attractions, Disney's Animal Kingdom is a park guaranteed to appeal  to all age groups. Here are three of our favourites.
Kilimanjaro Safaris
Kilimanjaro Safaris is the closest you will get to a real African safari, as a designated driver takes you through the Harambe Wildlife Reserve on the lookout for different species.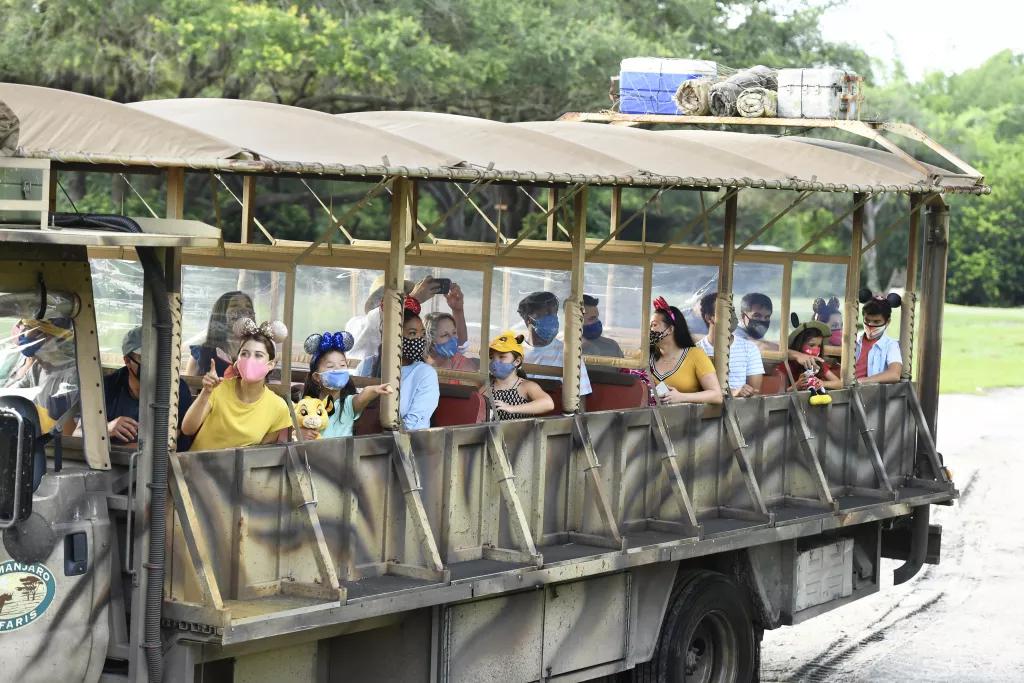 Climb aboard a truck where you will be able to see elephants, lions, giraffe, springbok, crocodiles, hippos and much more on this 18-minute adventure.
Top tip: be sure to try and get on this one early, as the animals tend to be more active in the mornings!
Na'vi River Journey
The second ride in Pandora - World of Avatar, this is a slow moving boat ride through the Kasvapan River from the movie Avatar. 
On this journey, you will encounter native animals and bioluminescent flora with some of the most lifelike animatronics ever seen on a theme park attraction. A visual feast, and a great family attraction to take a break from the Florida heat!
For Little Ones...
Gorilla Falls Exploration Trail
Guests big and small will enjoy this self-guided tour of the Pangani Forest, where the secrets of the lush African flora and fauna are revealed. Explore winding paths, snap photos and keep your eyes peeled for gorillas, meerkats, hippos and exotic birds. 
It's Tough to be a Bug
Set inside the iconic Tree of Life that dominates the centre of the park, this 3D show is based on the 1998 Pixar movie A Bug's Life. Following Flik and his pals as they guide you through the life of a bug and why they should be considered as friends. Hopper of course, tries to spoil the show and all kinds of carnage ensues. The show is great fun for the whole family, full of mischief, mayhem and 'bug' surprises. Get it? … OK we'll move on.
The Animation Experience at Conservation Station
Has your little one ever dreamed of being a Disney animator? Now's their chance with the opportunity to sketch some of their favourite Disney Characters while being inspired by the beauty of the real life animals in the Park. 
Some of the greatest experiences at Disney's Animal Kingdom Theme Park come from things other than attractions. Selfies with the Characters from some of your favourite Disney movies are especially a highlight of the day for children and adults alike. Education is also extremely important to Walt Disney World Resort and demonstrating the work they do in conservation to protect these animals, not just in the parks but in the wild as well, is something they hope to pass on to young and older guests at the park.
Home to some of the best attractions and most rewarding experiences in the world, all included in your Disney's Ultimate Ticket, a day (or several) at Disney's Animal Kingdom Theme Park is quite simply unforgettable!
Age and height restrictions may apply to some attractions. ©Disney. TM & © 20th Century Fox.
All elements of your booking are subject to capacity and availability. Enhanced health and safety measures are in place to promote cleanliness, physical distancing and reduced contact. Some experiences, shows or events may be modified depending on relevant health and safety requirements. We will not be liable for related consequences on your holiday or visit. Important details to know before you visit: disneytraveltradeinfo.com/wdwws. To gain entry into a Theme Park, both a valid ticket and reservation for the same Theme Park on the same date are required. You must make a separate reservation for each date you plan to visit, even with a multi-day ticket at each Theme Park you wish to attend. Before your purchase you will be presented with an availability calendar which is for guidance purposes only and may not represent the capacity and availability at the time you reserve your Theme Park attendance. After your purchase and receipt of your booking reference number, you will gain access to the Disney Park Pass reservation system to reserve your attendance date(s) at your chosen Theme Park. Theme Parks are open with limited capacity, reservations are subject to availability and are not guaranteed until valid. We recommend that you make your Theme Park reservation as soon as available after your purchase. Information correct as of December 2020.