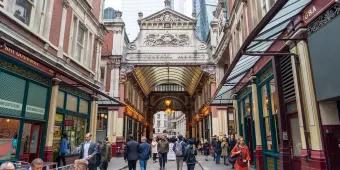 Embark on a magical adventure around London
Insert yourself into the movie magic and see the famous sites featured in your favourite Harry Potter films.
With large parts of the Harry Potter movie series being filmed on location in and around London, the magical world of Harry and co. can be found all over the city. 
Discover some of the sites that inspired the likes of Diagon Alley and visit the real platform 9 ¾.
We list the must-visit places and things to do in London for any Harry Potter fan! 
Warner Bros. Studio Tour the Making of Harry Potter 
When talking about Potter things to do in the UK, the Warner Bros. Studio Tour London is always top of the list! 
This is an absolute must-do for any fan. Head up to Watford - only an hour from London, for the REAL home of the wizarding world. 
Pinewood Studios is where the films were made and all the sets have been kept and turned into a one-of-a-kind experience that puts you right in the middle of the magic, providing you the opportunity to walk in the footsteps of the young wizards. 
Discover authentic sets, ride a broom and climb aboard the Hogwarts Express. There's also the chance to find out the secrets behind the magic and even treat yourself to a cold Butterbeer. Walk in the Forbidden Forest and visit Hagrid's Hut, where you'll come face to face with Aragog in the creature workshop! It is an incredible experience and one not to be forgotten, whether you're a huge Harry Potter fanatic or just a casual reader! 
Where is it? Pinewood Studios 
Cost? Check out our attraction ticket packages with transport from Kings Cross
Platform 9 ¾ Kings Cross Station
Pack your trunk and grab your owl for a real treat at Kings Cross station. This re-creation of the infamous false wall scene is not to be missed and the most visited of the Harry Potter sites in London.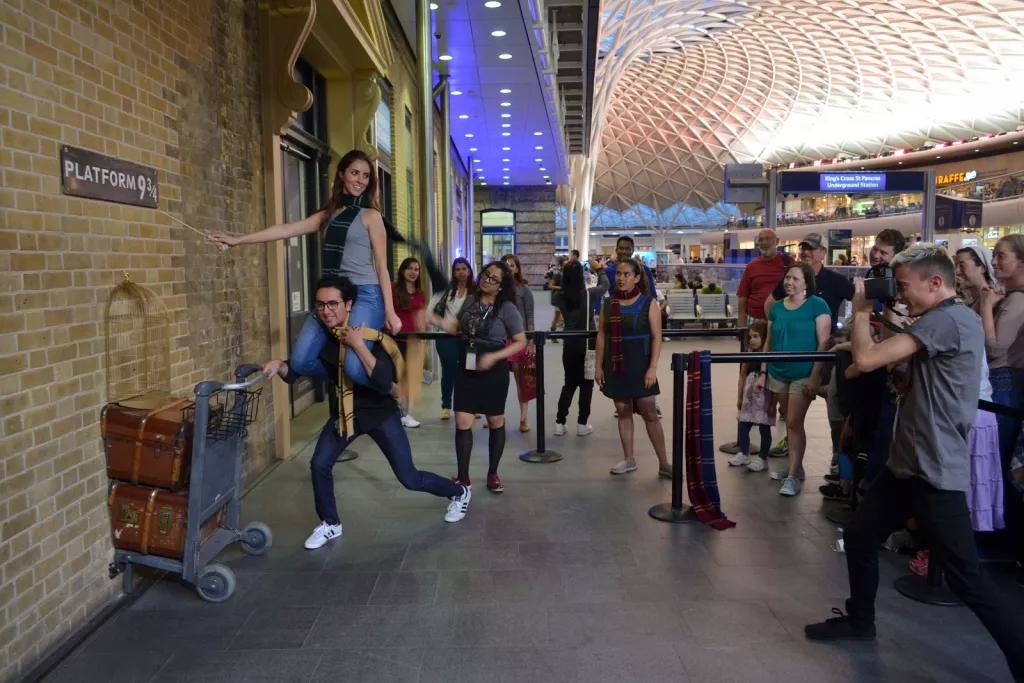 You can have your photo taken as your luggage seemingly disappears into the hidden platform as you start your journey to Hogwarts.  It's a great place for an Instagram pic and you can visit the official shop too and purchase a souvenir ticket for the Hogwarts Express. 
Where is it? Kings Cross Station 
Cost? Free although you can pay for a professional photo to be taken wearing your house scarf if you wish. 
Renaissance Hotel London St Pancras
Located just around the corner from Kings Cross station this incredible building was used in the movies as the station's entrance and is much more grand than the real one!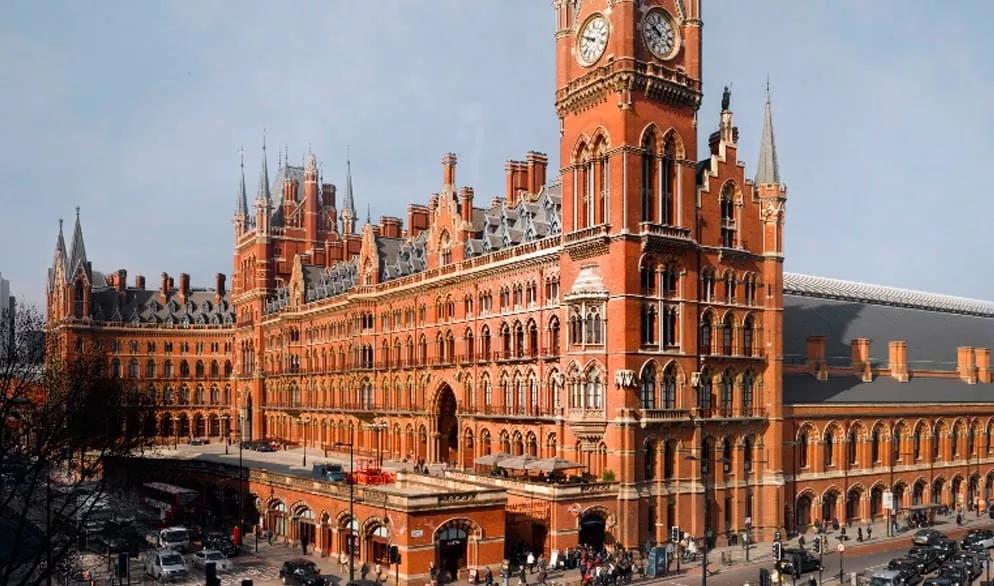 This is also the location of the courtyard where the Weasleys magical Ford Anglia was parked!
All this Potter history already and we've only visited one location!
Harry Potter and the Cursed Child Theatre Show
Having won rave reviews this show is still a hot ticket in the West End and something that is well worth the wait when you have tickets. 
With incredible special effects - well, you wouldn't expect anything less from the Wizarding World - this is not just a theatre show.  It's a spectacle. And it has 2 parts!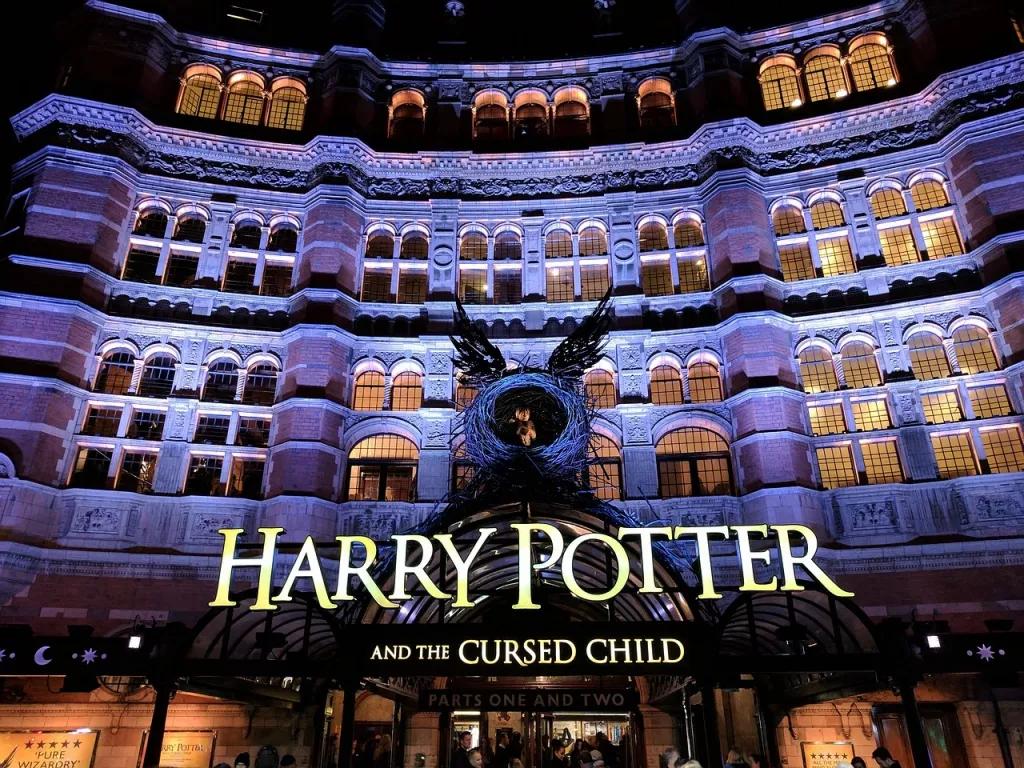 Combine the show with some wizard themed sightseeing and conjure yourself a spellbinding weekend away! There really is an endless amount of Harry Potter things in Central London. 
Where is it? In the heart of the West End at Palace Theatre in Shaftesbury Avenue 
Cost? Tickets range from £15 - £80 and cover both part 1 and part 2!
Leadenhall Market
Leadenhall Market is THE place in London for Potter fans. This beautiful Victorian covered market was used in Harry Potter and the Philosopher's Stone as the exterior of Diagon Alley and it's an incredible sight to behold.  
It's easy to see why this was picked as a location. It IS Diagon Alley! 
With its quirky looking shops and restaurants it really is a stunning place to visit. 
Where is it? Conveniently located in central London between Bank and Monument station. 
Cost? Leadenhall Market is free to visit.
The REAL Leaky Cauldron
While you're in Leadenhall Market, keep an eye out for an optician with a blue door! 
Located on Bulls Head passage within the market, this exterior is easily recognisable as the entrance to the magical pub and gateway to Diagon Alley in the movie. 
The House of Mina Lima 
This incredible little shop is not just another store run by Harry Potter fans - this quirky little gem, located in Soho, is actually run by people who helped to bring the wizarding world to life! 
Graphic designers Miraphora Mina & Eduardo Lima - now THEY are wizarding names if ever I heard some! - were asked to help design the world of Harry Potter back in 2002. 
This stunning place houses art from the movies including editions of the Daily Prophet and the most desired bit of post for all fans - the Hogwarts letter! 
There are 4 floors of magic here with props from the films and shop filled with prints, stationery and all sorts of magical items for witches and wizards. 
Where is it? 157 Wardour Street, Soho. Nearest tube station is Tottenham Court Road. 
Cost? Free to look at but we guarantee you'll be spending some of your galleons here! 
Gringotts 
After spending all your money on Hogwarts letters you'll need a visit to Gringotts to top up your galleons from your vault. 
Just a 20 minute walk away is Australia House, JK Rowling's inspiration for the magnificent facade of Gringotts Bank.  Although sadly without a fire breathing dragon, it does still look incredible!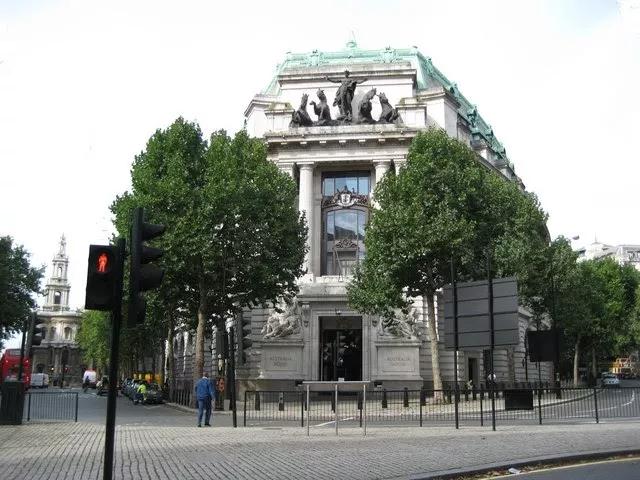 Wizarding Walking Tours
Although it is easy enough to use your marauders map or apparate around the city, you may want to find your own guide and join an organised walking tour of the locations. 
There are plenty of different tours available in London and some pretty comprehensive self guided ones on the internet but Tours for Muggles is likely the best themed!
Join 'real-life' witches and wizards of the Department of Magical Tourism as they educate you on a tour of locations from the movie with stories and facts from the films. 
See some secret magical places in the capital all hidden in plain sight and not normally visible to muggles! 
Magical Food and Drink
When it comes to having a magical trip why not completely immerse yourself and theme your food as well. 
There are many options in the capital to choose from. You can have a wizard themed afternoon tea at Georgian House in Pimlico, three courses filled with mystery and magic. You can even sample their special enchanted cocktail made with frozen crystals, druid's water and ancient red fairy dust!  Spellbinding! 
Witches and Wizards of all ages can don a cloak and join a magic cocktail class at The Cauldron.  Wield a real working magic wand and use molecular mixology to brew your own elixirs! 
The magic really is everywhere in London. 
Reasons to book with AttractionTickets.com
We're the UK's no.1 attraction ticket seller, with more than 19 years experience and award-winning service
Always cheaper than the gate
Real tickets, not vouchers, so so you can get straight in
Free Covid Cancellation Cover. Full T&C's on our special offer page.